Radka is a Czech professional triathlete living in Australia, who competed at the London 2012 Olympic Games. This year, she finished 5th in the Ironman 70.3 World Championships in South Africa. Although Rouvy has the most users in the USA, Rouvy's roots are actually in the Czech Republic, the same as Radka's.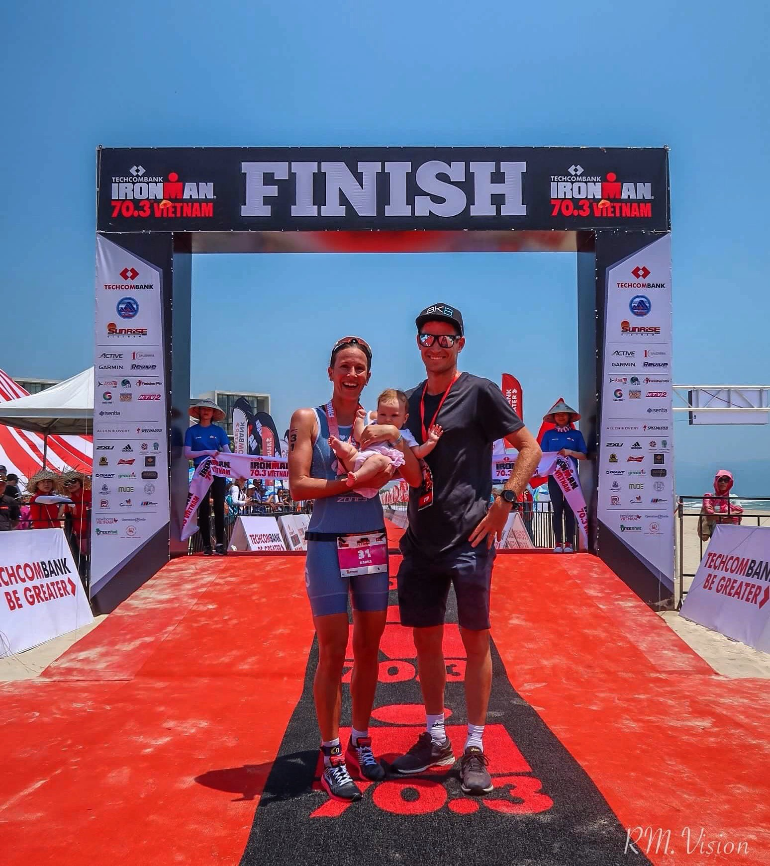 Radka's career is filled with dozens of victories and podium places from the biggest World-class races in the half-distance triathlon. Besides her great success in this sport, she became a wife and mother in the last two years. In 2016, Radka got married to her partner and coach Brad Kahlefeldt, the Australian Olympian and three-time bronze medalist in the Triathlon World Championships. In January 2018, Radka and Brad became parents to their daughter, Ruby. Just 11 weeks after their daughter was born, Radka shocked the Triathlon world with her incredible comeback, by winning the Ironman 70.3 in Vietnam, followed by a victory in the Asian Pacific Championships in May, and reaching the podium in both the Challenge Championships and the Ironman 70.3 World Championships. All those results were redeemed by hours and hours spent on her indoor trainer. Radka said, "Since Ruby was born, all of my cycling workouts have been indoors, as I had to feed and look after her. This preparation was tough and boring, without being outdoors or having any entertainment. That´s why I am very excited to cooperate with Rouvy, and have a chance to feel like I'm riding outdoors while staying at home with my little Ruby."
With Rouvy, Radka can also create her own workouts or choose from various Structured Workouts or Guided Video workouts. In Video or Augmented Routes, she will be able to compete on the Ironman race course face-to-face with her own previous performance, and see how much progress she has made. But, the biggest advantage of Rouvy for Radka is that she can stay with her daughter, Ruby, while training. This is the most important thing for a mom who has a baby that is only 9 months old.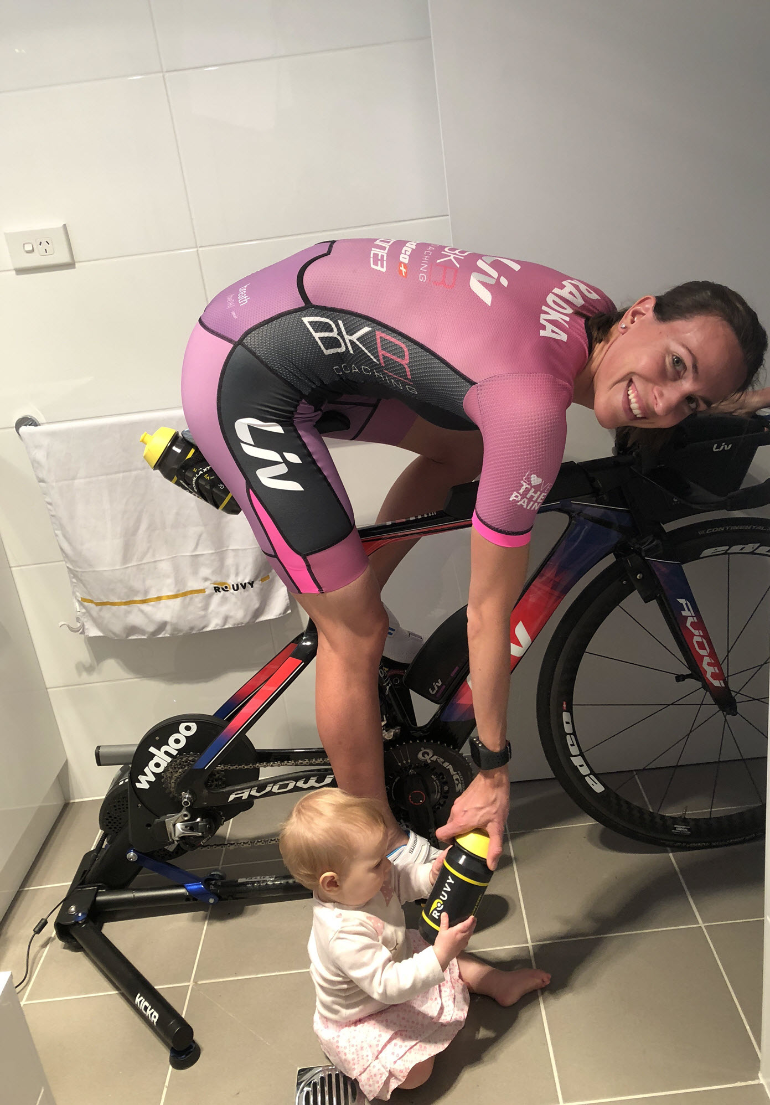 "Rouvy admires athletes like Radka, who decide to not be just a successful athlete, but take on and handle the role of parenting as well. This combination isn't easy, and you must love what you do to make it work," said Tereza Hurikova, Marketing Manager of Rouvy, regarding this new collaboration, and she continued by saying, "having Radka as the new Rouvy Ambassador wasn't a difficult decision for us. She is a very sympathetic woman, who was born in the Czech Republic, just like Rouvy, so we feel even happier that we can make her preparation more entertaining and support her on her incredible life journey."
Note: photo by Sam Betten and Radka Vodičková
You can look forward to the interview with our ambassador Radka about how to handle maternity together with triathlon's life.