Greeting Lauren! What is your home country and the town where you spent your childhood?

Johannesburg, South Africa

Please, could you describe your story of getting acquainted with cycling and your first bike?

I received my first bicycle, a Western Flyer, at the age of 11. I cycled to my horse riding and ballet lessons after school.

Where are you based at the moment?

Johannesburg

What are you doing outside of the training room (workplace)?

I have my own business working from home as a graphic designer, web designer and artist (Lauren Wolff Design).

Nice :-) How looks your "PainCave" (bikes, trainers, accessories)?

I ride my Bianchi Oltre XR2 on my CycleOps PowerSync trainer using my iPhone. I enjoy listening to upbeat music while I train and having a few fans running, water bottles and numerous sweat towels.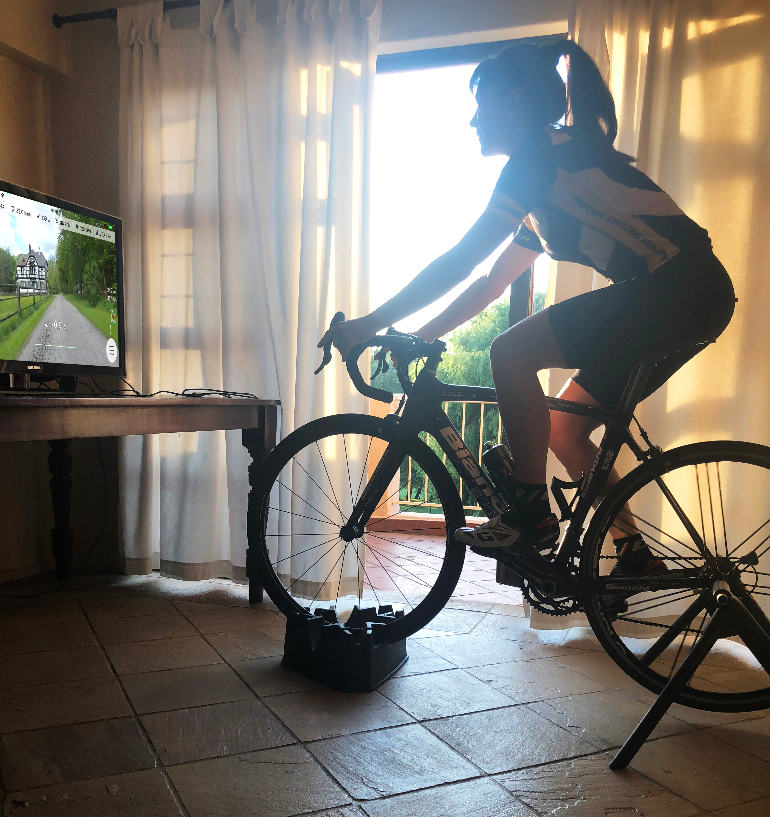 How long have you been training on Rouvy?

Since Dec. 2016.

Great job! Which types/brands of trainers have you already tried? Which one is/was your favorite?

My first trainer was a CatEye Trainer in 1990, and after that, I progressed to a Tacx Flow classic trainer. I love my Bluetooth CycleOps PowerSync Trainer that I use now. Definitely one of the best trainers I have owned so far.

How many hours per week do you usually spend on a trainer during the winter season?

I train mostly on the trainer year round, with a long ride on Sundays, in both summer and winter. It comes to between 10 and 20 hours per week.

Woow! Did you focus exactly on a "Rouvy Career"? When did you start?

I started my Rouvy career in Dec. 2016, and began going through the tasks immediately, as I found it kept me motivated to train.

Which task was the hardest one for you to proceed in in "My Career"?

Probably the flat long distance routes, as I am more of a climber.
Which feature do you consider as most useful in Rouvy?

There are two: I love the virtual video rides and the online races. This was the main reason I chose the Rouvy platform, as I enjoy riding these routes in real life when I travel to Europe - some routes of which are the classic and iconic routes and climbs.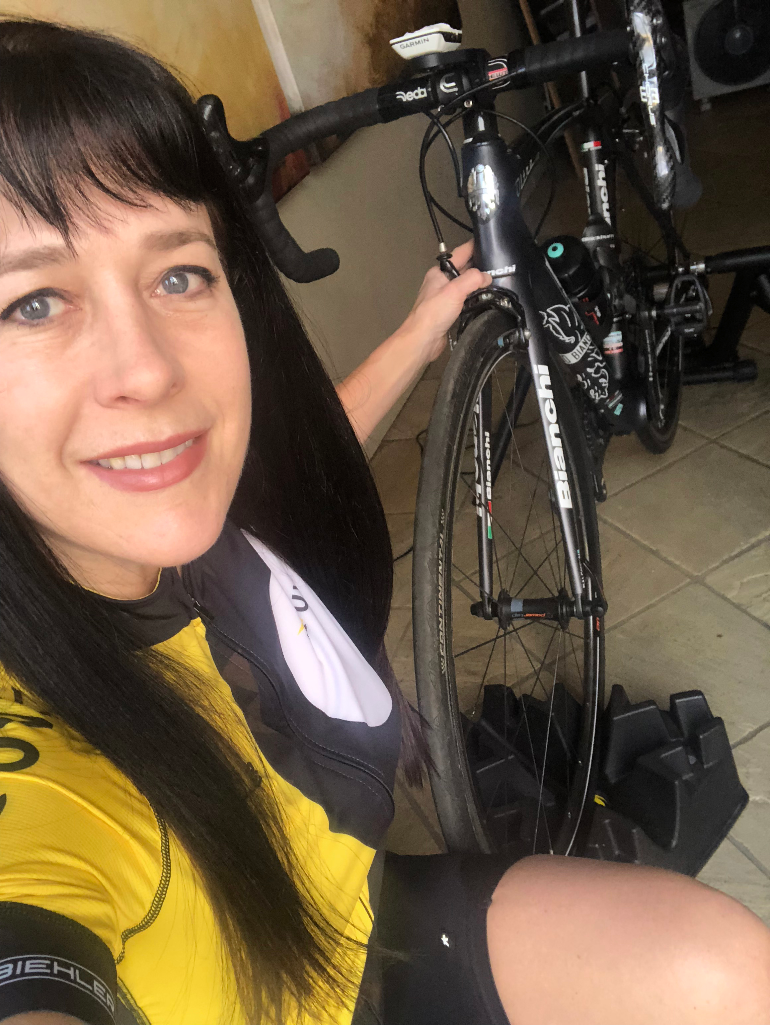 Do you still miss something in Rouvy App? Any particular feature?

It would be nice to be able to include a number of recipients while sending out one message. It would also be great to include a message when sending out a race invite that I set up. I run a weekly online race event, and a message providing some details would be a nice touch and would be quite useful.


Why do you think each cyclist should try Rouvy?

I think the ability to ride a virtual route that feels realistic and accurate compared with the real route provides interest and enjoyment. Rouvy is suited to those who would normally find it difficult or boring to spend more than an hour on an indoor trainer, and for those who like climbing and riding long distances.

How do you balance your work, personal life and cycling training?

As I work for myself, I can manage my time easily and train at times that suit me, and the rest of my time is flexible for managing work and other life interests.

Any advice or final words of encouragement to the cycling community?

Indoor training with Rouvy can be very social. I have made and met some wonderful friends on my travels, some of whom I can say are friends for life! Riding with Rouvy can be very motivating when taking part in the Career and Rouvy Challenges. It makes training super fun!
Thank you for taking the time to chat, Lauren. One more congratulation and all the best from the whole Rouvy team - you are really our first women's Rouvy Legend! Stay healthy, fit and ride on.
We hope you've enjoyed this interview as much as we have. For his great achievement, Lauren received a package containing a new Rouvy jersey and cycling bottle.