The Wahoo route contest is over! We received excellent routes from all over the world, which will surely make indoor training great fun and enjoyable during this winter. There were hundreds of video routes uploaded to our Cloud from June 1 to September 30, and we're more than happy to reward active Rouvy members for their efforts and actions taken. The credit for prizes provided goes to Wahoo, our constant partner, who joined for the second year route trails forray. After significant consideration, we're excited to announce the top three overall winners - and one randomly chosen in a draw:
Grand Prize
Wahoo ELEMNT Bundle: GPS Bike computer, HR monitor, speed and cadence sensor
Rune Hofslundsengen, aka "hofsrune"
Route location: Norway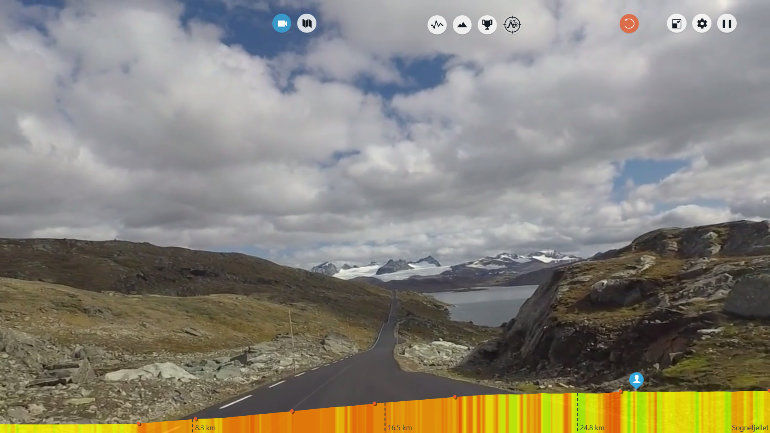 Rune created "Sognefjellet" for us, which is a beautiful route in the Sognefjell mountain area because of the spectacular and wild mountain scenery through which it passes. Sognefjellet is an amazing experience on a bike. Your ride starts in Skjolden, so that the climb towards the top of the mountain is spread out over a longer distance. It goes through a beautiful countryside in the Jotunheimen National Park. During the ride, you ascend 1557 meters. The ride ends at the Sognefjellet Sommarskisenter cross-country ski center.

1st runner-up
Wahoo Sensor Bundle: HR monitor, speed and cadence sensor + Rouvy premium for 1 year
Ron Dietz, aka "Rotor-ron"
Route location: USA, Oregon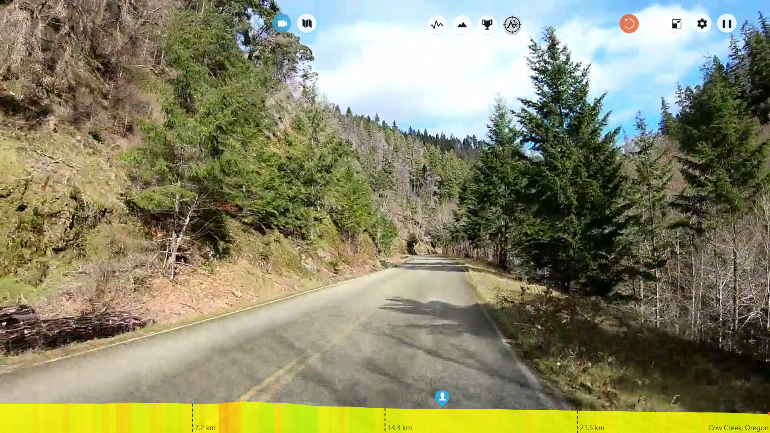 Ron takes us on a well-known bikeway in a high desert with the possibility of seeing some of the most majestic mountains in Oregon - like Mt. Jefferson, Mt. Hood and Three-Fingered Jack.
The Cow Creek route was filmed in April, 2018, in the coastal hills of Southern Oregon, USA. Ron said, "The route goes through an area that was burned by wildfire in 2015. The Cow Creek Indian tribe controls much of the land in this area. The route was filmed from our car using a GoPro Hero 6 mounted on the hood."
2nd runner-up
Wahoo Sensor Bundle: HR monitor, speed and cadence sensor
Ad Imhoff, aka "adimhoff"
Route location: Netherlands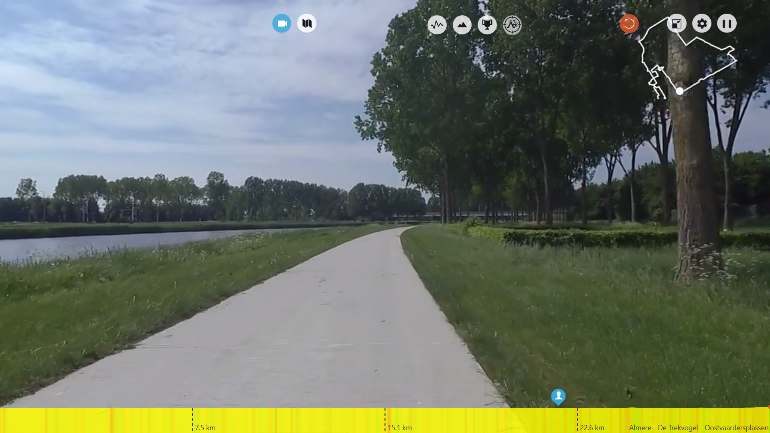 This 30 km long route is situated in Antwerp, and mainly follows traffic-free paths alongside rivers and canals, and you can admire its beautiful countryside. The ride is easy going because of its flat landscape.

Ad, who recorded the Almere route, said, "This route is one of my favorites. There is no challenge involving steep climbs, as Almere is completely flat and below sea level (apart from the dikes). The beauty of the polder is overwhelming. This route passes the nature reserve "Oostvaardersplassen," where they filmed "the new wilderness." The Oostvaardersplassen were taken by nature when the polder was formed. It is now a swamp area where a multitude of birds exists. I hope everyone can taste the experience when pedaling this route, either as a challenge and/or to discover a new land."

Almere - De Trekvogel - Oostvaardersplassen
Random draw winner
Rouvy premium for 1 year
"wabi"
Route location: USA, Ohio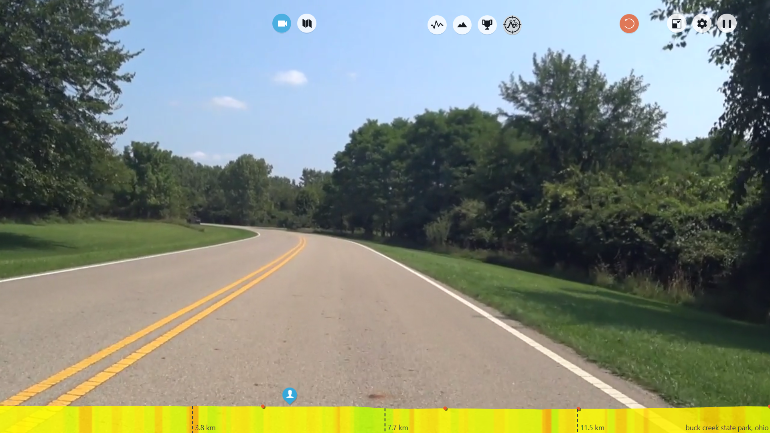 This route is located in west-central Ohio's Clark County, in Buck Creek State Park, which is surrounded by rich agricultural lands and is rich in Ohio history. During your ride, you can see wetlands, broad meadows, and wildlife at this park in western Ohio.
Random draw winner
Rouvy branded package (jersey + towel + bottle)

Peter Cameron, aka "peter.cameron.1964"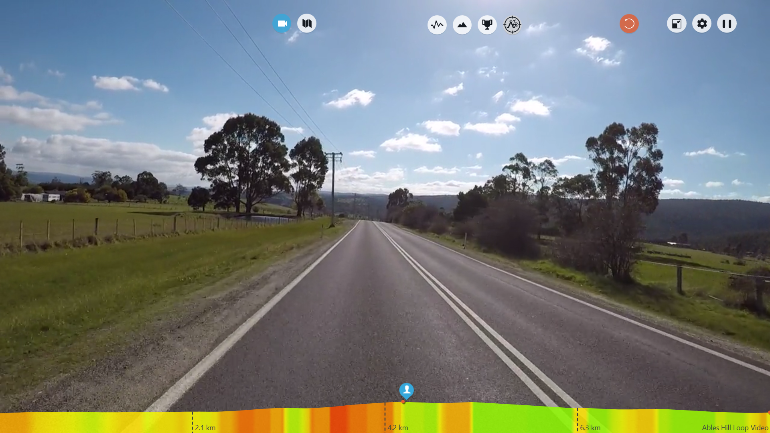 It is a short route situated in the Abel's Hill area. Those who like climbs will enjoy its grade; its maximum is 14%.
Other great routes submitted during the Contest: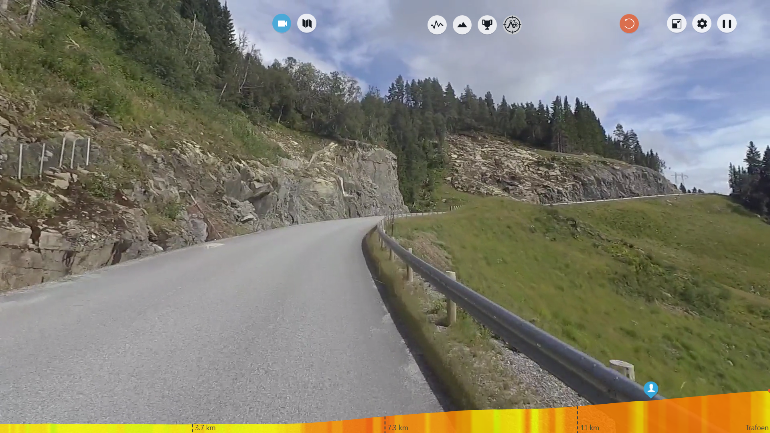 The new indoor season is knocking on the door, and we're so stoked that there were so many routes uploaded. All of the contributors deserve a big "thanks." You guys are amazing! Now, everyone in our global community is equipped with everything needed to hop on their bikes and enjoy training on virtual routes all winter long. We hope you'll continue in those extraordinary efforts, and share your favorite riding spots with the gROUVYing people. For its part, the Rouvy team will do its best to continue collecting the most popular cycling destinations. We intend to keep you motivated to put out any kind of personal effort and to submit your contributions. Ride on, and wait for great announcements to come!