Don't ride alone
Riding within a group boosts motivation and enhances your cycling experience. That's exactly why ROUVY has its own Club on Strava, with a fast-growing community of enthusiastic cyclists totalling 40,000 members. Strava is the leading platform for athletes and the largest sports community in the world. Use the app to upload your own rides for fellow members to see and track others' recent activity. Analyze your activity with speed, elevation, power output and other categories to help you see how you compare against the rest of the Club!
What's more, you can also create posts in the group and ask questions, connecting you with other riders and the ROUVY team. Ever wanted advice on how to tackle Mont Ventoux or wondered about the best indoor trainers to purchase? This Club will have you covered. Don't forget: you can also invite your friends - even if they may not use ROUVY - and have them join the community.
How do you fare against the rest?
Healthy competition is an enjoyable part of cycling, and ROUVY's Club Leaderboard adds a fun dimension to the group. Every week, you can see how you stand in four categories: distance covered, time cycled, elevation climbed and activities completed. Cycle as much as you can and see your name in the top 10!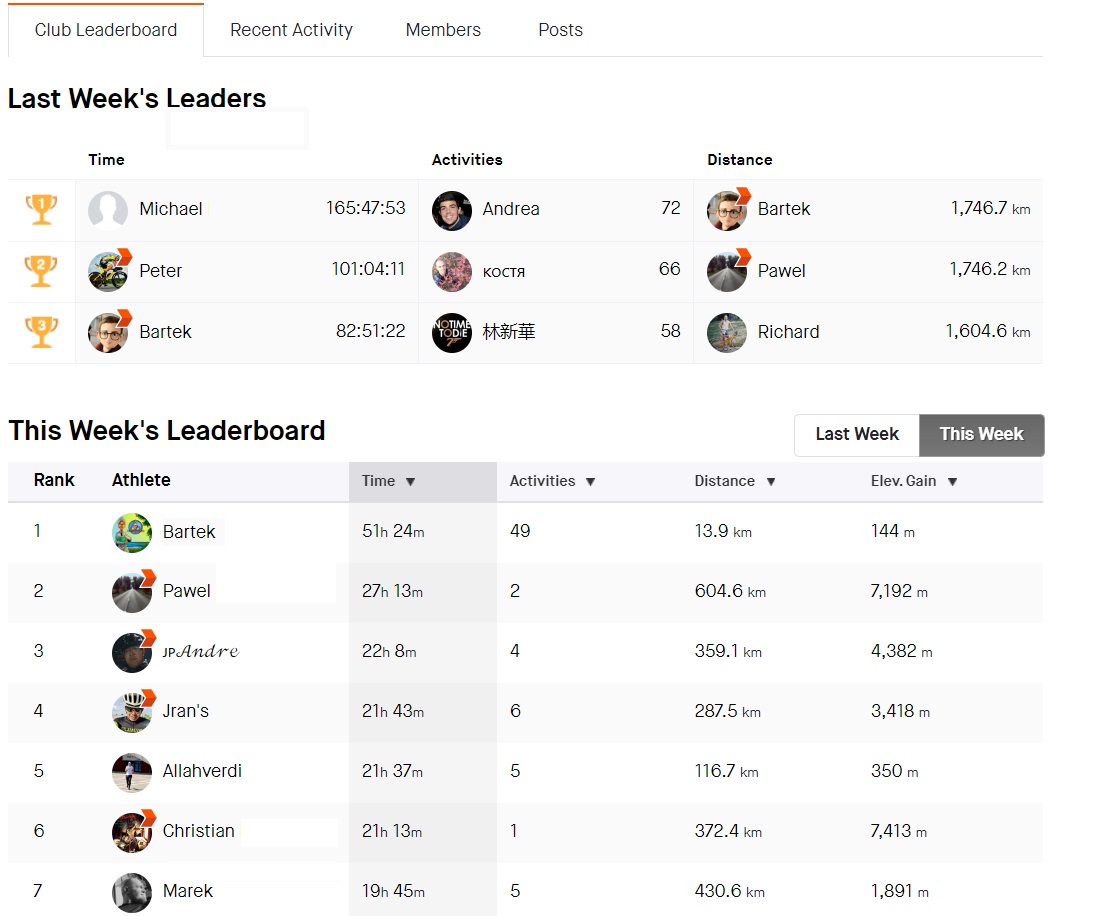 Come together to boost the Club
Aside from competing against each other, all ROUVY Club members are equal parts of a team that contribute to the Club's profile on Strava. Even posting a 20km ride adds to the overall strength of ROUVY on the application - be a part of the progress.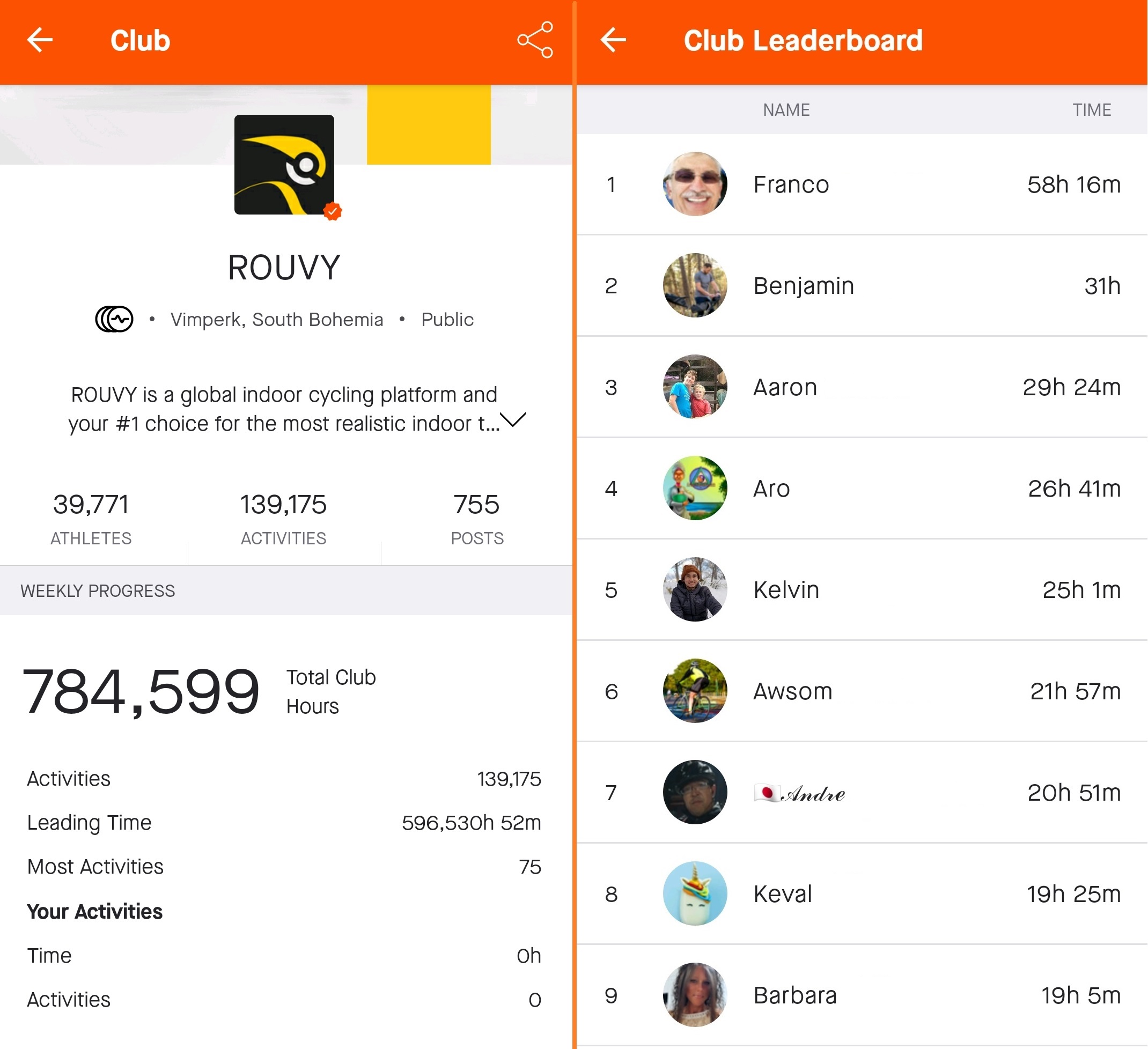 Don't miss a thing
By being in the ROUVY club on Strava, you'll be able to receive all the latest information and news, such as new races, features, group rides, challenges and updates about our valued members. You'll be connected with everything important and won't miss a thing!
With so many features and being totally free to join, the ROUVY Club on Strava will transform your cycling journey and further engross you in this magnificent sport.