The journey of the two future PRO cyclists started when they joined the 4 episode mixed format (both future team members and hobby riders could have joined) qualification series on ROUVY. Following which, they were shortlisted as part of the 4 strongest riders invited for the team's training camp in Spain, where they were finally chosen as the 2 riders to join the team.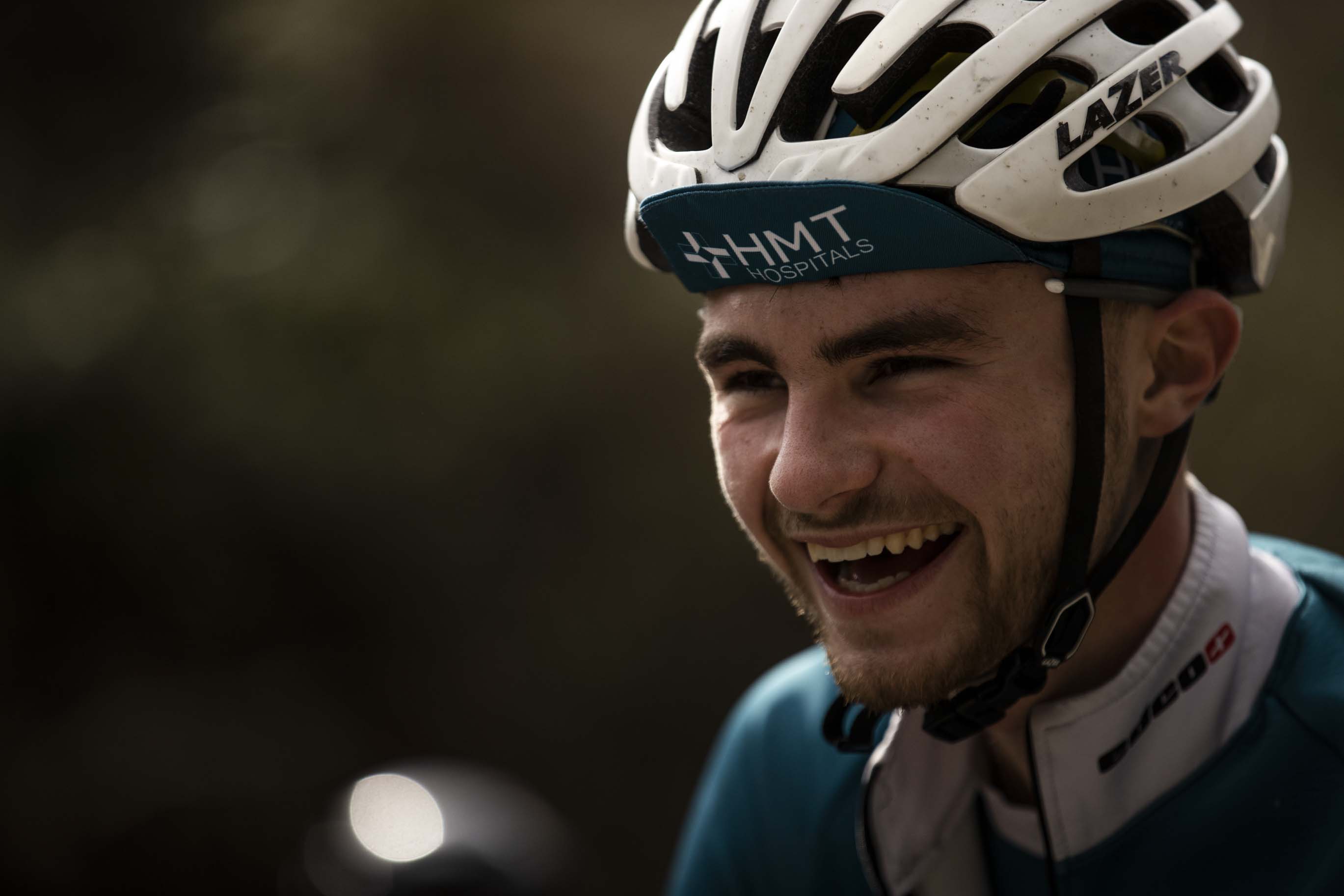 Ewan Mackie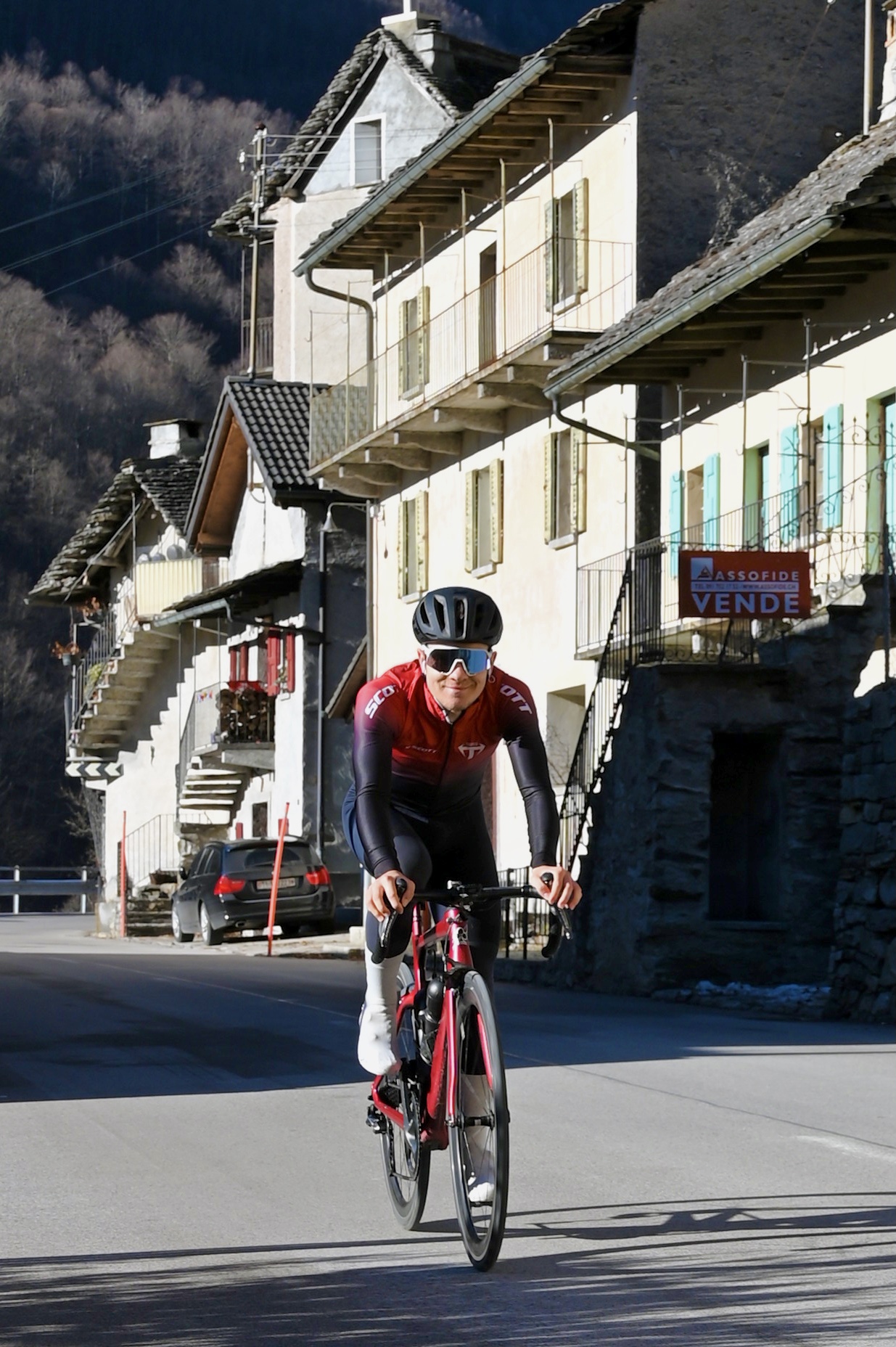 Dominik Weiss
"The decision was easy because they won the two races," explains team manager Jörg Scherf. "We did an uphill race and a crit. Ewan was the fastest uphill while Dominik the best in the crit," continues Jörg.
"We are sure that these are the strongest of the four and can make the step from a virtual racer to a Pro rider. The decision was made because we trust in Ewan's and Dominik's skills on the bike. They should be ready to race directly and adapt into the peloton. Especially Ewan's power data after the climb impressed everyone. Fabian Wegmann (sporting director of the Deutschland Tour) joined the Group Rides and he was also excited by Ewan and Dominik," sums up the team's manager.
The first race where Ewan and Dominik will test their skills with the team is the Memorial Arno Wallard in the Netherlands, on the 16th of April .
Ewan (right front) in a race mode during the team's training camp in Girona
To keep you in the loop, we will organise group rides led by the two new team members so that you can ride with future PROs and learn what it takes to start your cycling career from scratch and about how ROUVY supports young cyclists to make their dreams come true!
The team has a really busy schedule in the first half of the season and we wish the guys very good luck!
2nd of April Limburg Classics / NL
3rd of April Pulheim Germany Crit
10-18th of April Tour of Turkey
16th of April Arno Wallard Memorial NL
30th of April Zuidfelden Tour NL
7th of May Ronde van Overijssel NL
15th of May Radbundesliga Erzgebirgsrundfahrt
21st of May Radbundesliga Südliche Weinstr Germany
22nd of May Rund um Köln Germany
29th of May GP Marcel Kint Belgium
2nd of June Trofeo Alcide Italy
10th of June GP Aargau CH
11th of June GP Gippingen CH
24th-26th June German Championships