If you're wondering why the park is called 'Valley of Fire', it's not because of frequent wildfires in the area. The red sandstone formations made of the Aztec Sandstone often appear to be on fire in certain light conditions.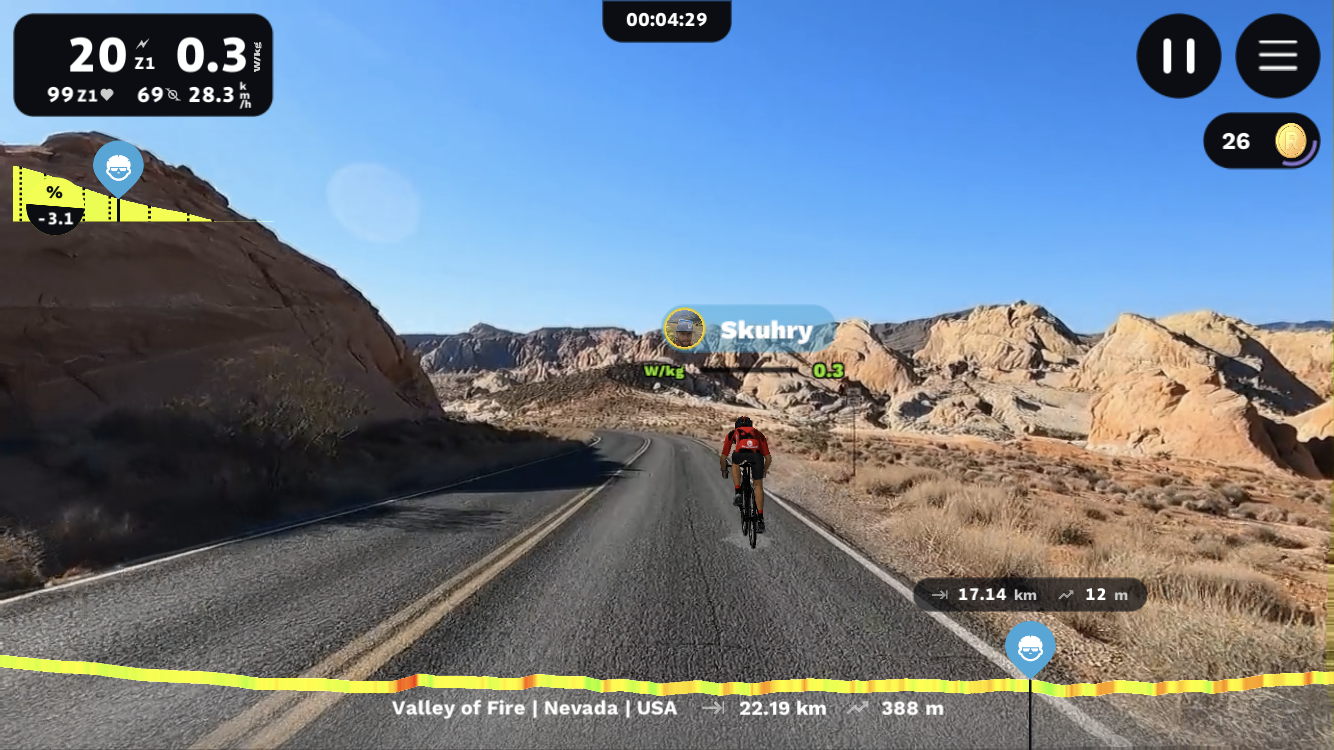 The park is part of the rain shadow area of Sierra Nevada mountains called the Mojave Desert. For this reason, conditions here are quite harsh. The average high temperatures exceed 40 degrees celsius in July and August and the average low temperatures are neari freezing level in December and January.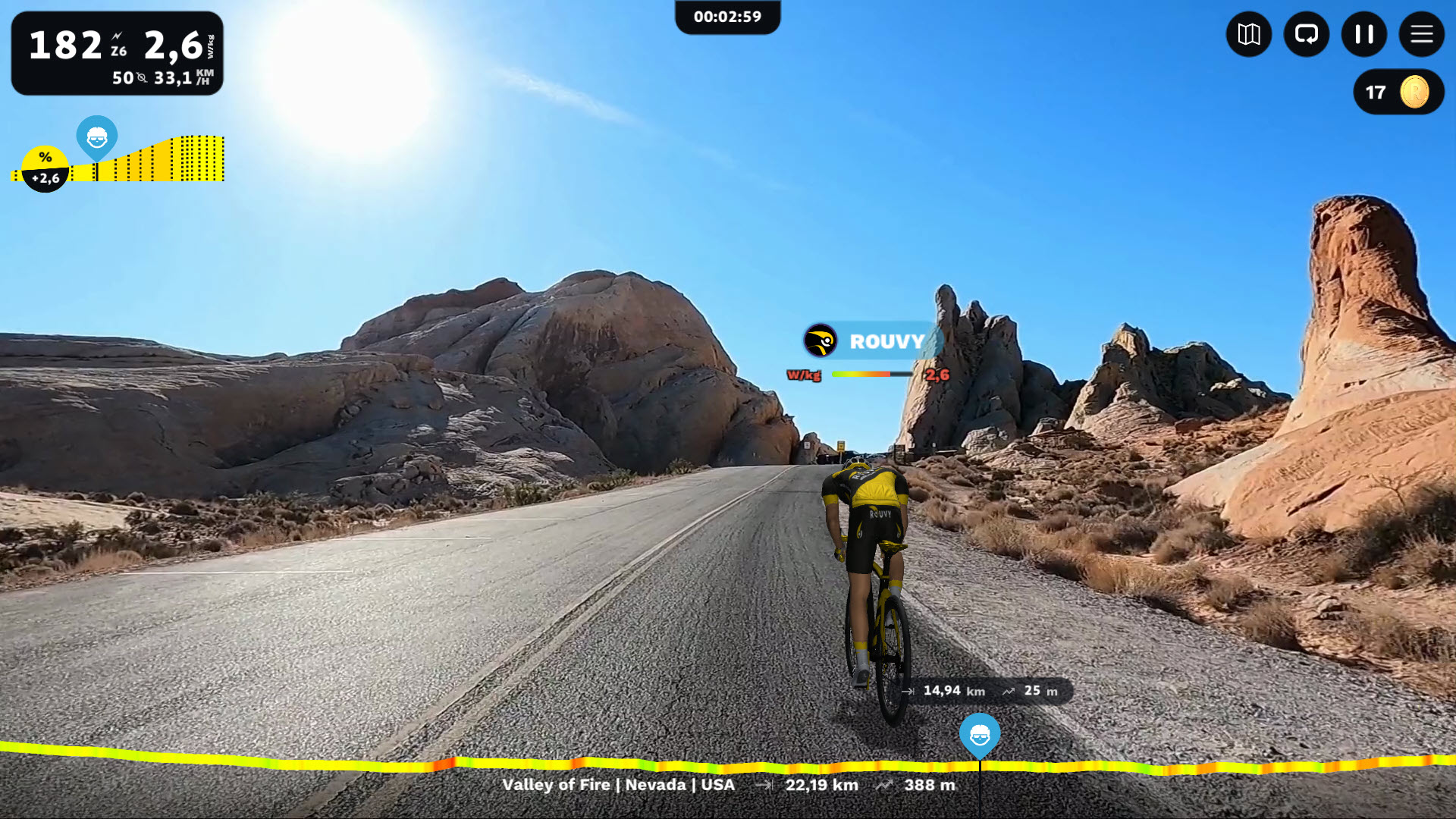 Explore a segment of the Nevada Scenic Byway
The Valley of Fire Road (or Highway) is a popular scenic road traversing the park. The 10.5-mile (16.9 km) section of the road between the east and west entrances of the park was officially designated as a Nevada Scenic Byway by the authorities.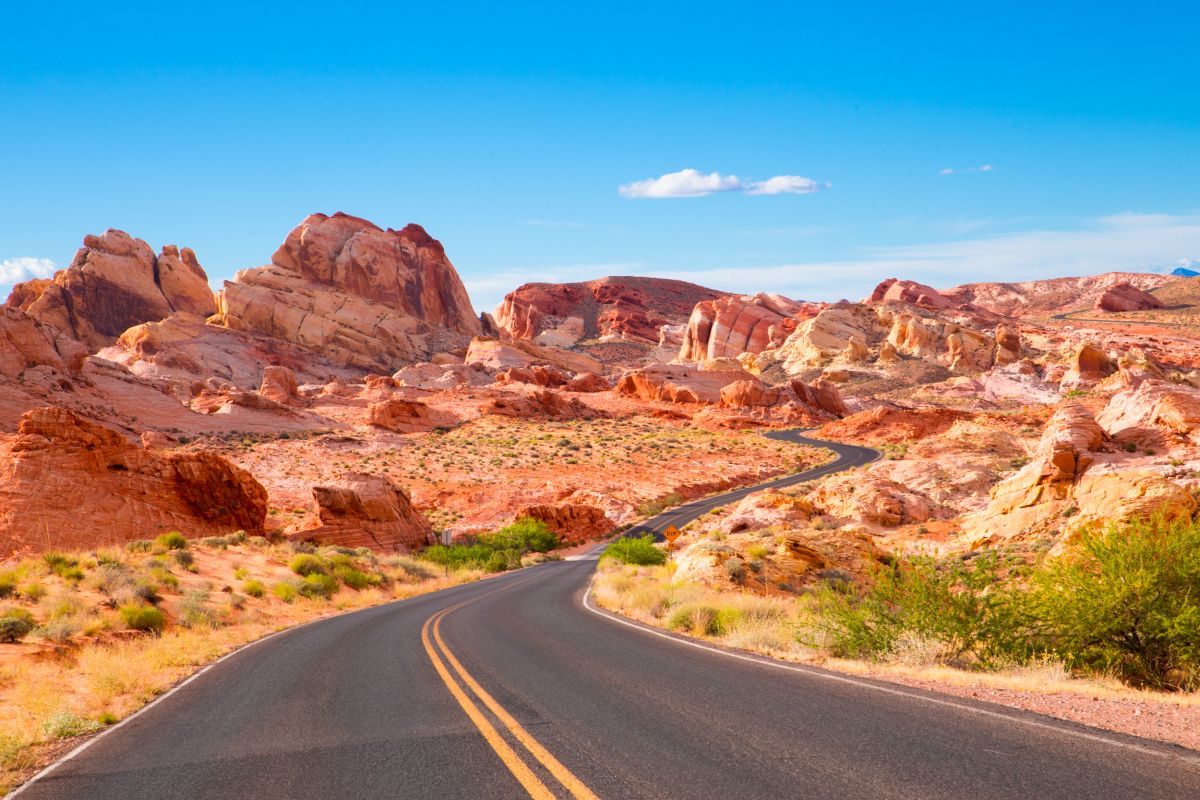 The ROUVY course follows a segment of this scenic road before it turns north onto a dead end road that leads you into the heart of the state park. There, you are going to enjoy a slightly undulating ride, lots of sun and fabulous views over the dramatic rock formations that line the road.
Do you have other favourite routes that deserve being listed in one of the future Route of the Week Blog Posts? Share your suggestions with us in the comments!