It's the cultivation of the unique Glera grapes that are grown only around the Valdobbiadene town. These grapes are used for production of the popular Prosecco, an extra dry sparkling white wine.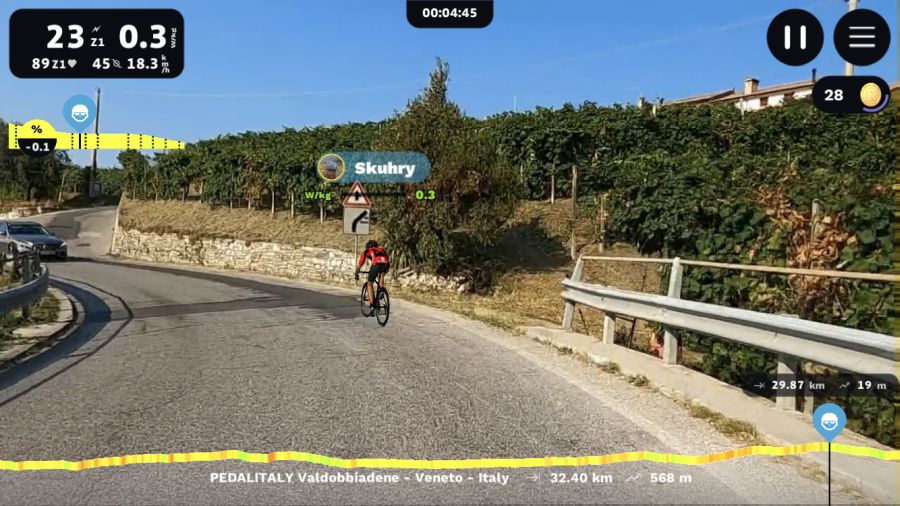 When you start your ride in the cute, historic centre of the Conegliano town near Venice, you soon realise that winegrowing really is a big deal around here. This historic tradition is also one of the reasons that Valdobbiadene together with the neighbouring area of Conegliano is recognized as a UNESCO World Heritage Site.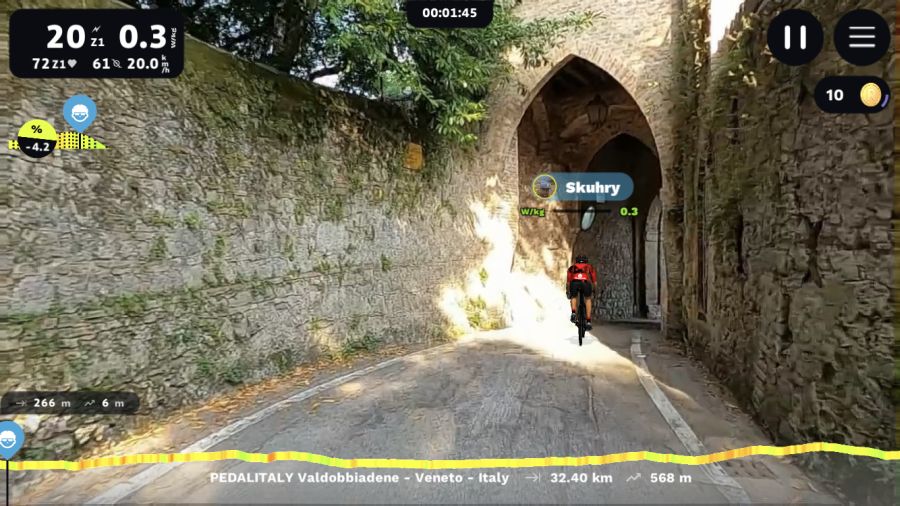 The ride itself is hilly with a major climb right before the end of the 30 kilometre course. The max grade is 11%, though the average gradient is only 2%. That means, it will take someone with an average power output on this course about 1h20min @2w/kg to ride it.