Óscar is definitely not a newbie on La Vuelta. He finished his fourth Spanish Grand Tour this September. When you see his progress, from the 86th place in his first Vuelta in 2018 to the 19th position this year, it's obvious that his career growth has been remarkable.
The 27 year old native of Onda near Valencia started his proffesional career with Burgos BH in 2018 and stayed with the team since then.
This Saturday, the 18th of December, he is going to join the last mountain stage of La Vuelta Virtual Grand 10 racing series. Get to know this young and ever-smiling Spanish cyclist and try to challenge him this weekend!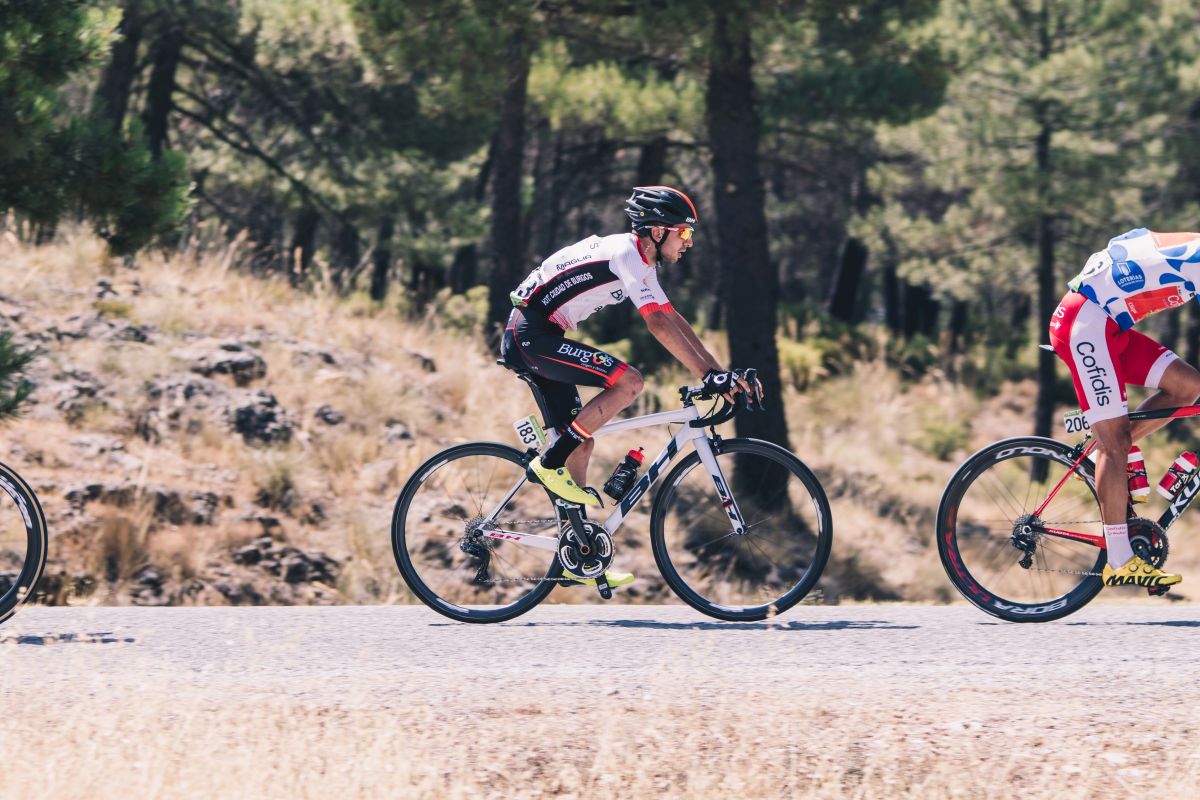 Óscar in a breakaway on his first La Vuelta (2018)

Óscar, to begin with, my teammates in ROUVY and I would like to congratulate you on your great result in La Vuelta 2021; it was fantastic!
Thank you very much.
What goes through your head when you think about you being among the best 20?
The result wasn't achieved in 1 day! I've been a professional for 4 seasons and it was my 4th Vuelta, so I already knew what it takes to get there -the experience and the maturity that comes with it is important for cycling.
Such a high position in General Classification wasn't my goal; I didn't expect it. In the preceding races, like the Clasica San Sebastian and the Vuelta a Burgos, I already noticed a good feeling in my legs. Then, in the 3rd stage of La Vuelta I was able to finish 18th in the Picon Blanco, the first category 1 climb of La Vuelta 2021. After that I got this 'good feeling' that you get in your legs.
And so it was! The result makes me feel proud, both for me and for the team.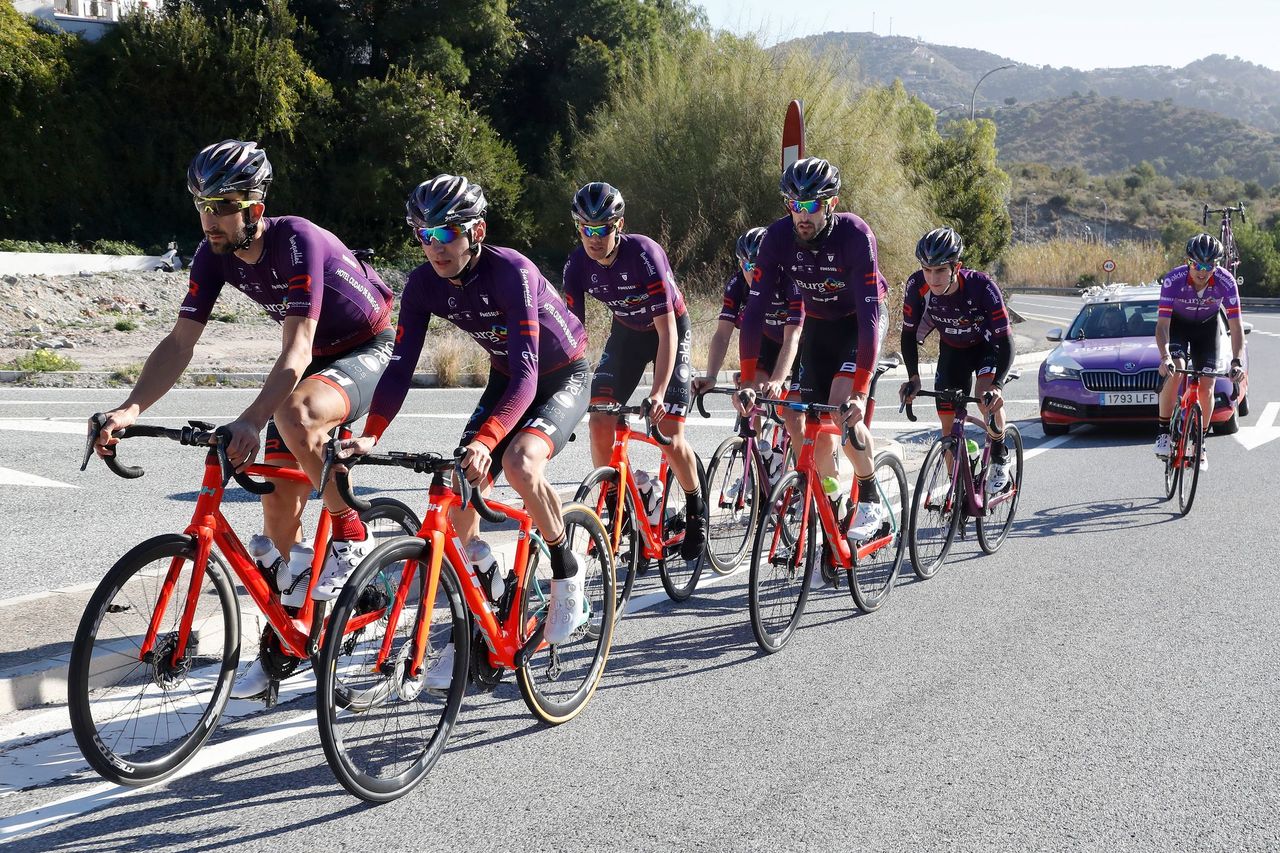 On a training camp in Almuñecar ( Granada)
If you can think of only one moment from the whole of the Vuelta 2021 - it can be a very sad or a very happy moment - what would it be?
My best memory is from the final time trial, when I was nearing the Cathedral in Santiago de Compostela. There were plenty of people cheering me on and the director was already congratulating me. I really enjoyed this moment, also thanks to my teammates who were all by the finish line. We were all very happy with both my result and the team's result!
Reaching the finish line is the moment you get the well deserved rest. The moment you can say 'phew' - that's done. Until you cross that line, nothing's done. Vuelta finishes on that date, at that moment, when you cross the line in Santiago de Compostela.
That moment was very beautiful and I think I'll remember it for all my life.
I saw that just 1 week before La Vuelta, you participated in Vuelta a Burgos, the 5 stage race. Do you think this helped you or, on the contrary, it reduced your chances of getting a better result?
In the last part of this season, I started with the Clasica San Sebastian, and right after that continued with the 5 stage Vuelta a Burgos. For me, both these competitions work as a different kind of training and as a way to get to La Vuelta in the best shape. That's what I did in the years before and did the same this year too. See, it worked for me!
Then, can we say that there's something to be gained by having an actual race right before a Grand Tour?
Yes, not only to just give this unique 'feeling' to your legs, but also to train in a particular way - you can't simulate the racing conditions in a training camp where, for example, you can't go at 50 km/h. Also, the level of the Vuelta a Burgos is increasing! Today, it is a very hard, fast race, and it really helped me to acclimatise the body to what the following weeks in La Vuelta were going to bring.
I think we can talk about La Vuelta virtual in ROUVY now. You rode on Stage 12 of La Vuelta 2020 - the Angliru, which is the one you'll ride on, in ROUVY, this Dec 18 - can you speak a bit about it?
It's the hardest climb I've ever done in my entire life! It is a mythical climb of La Vuelta, and I feel privileged that I've been able to ride it and to represent my country there. In 2020, there wasn't any public (because of the pandemic), so it was just you by yourself, listening to the beating of your heart. It was very hard and I remember this moment fondly!
We weren't going at our fullest in the first parts, but we also weren't riding easy. It was sort of a constantly uncomfortable rhythm, which resulted in more and more riders 'dropping' towards the top of the climb. It was like an elimination race!
For a long time I managed to keep up with the front bunch until the Angliru started; at about 3 km to the finish I basically couldn't keep up anymore. I couldn't see anyone in front of me or behind me, I was left alone with my effort.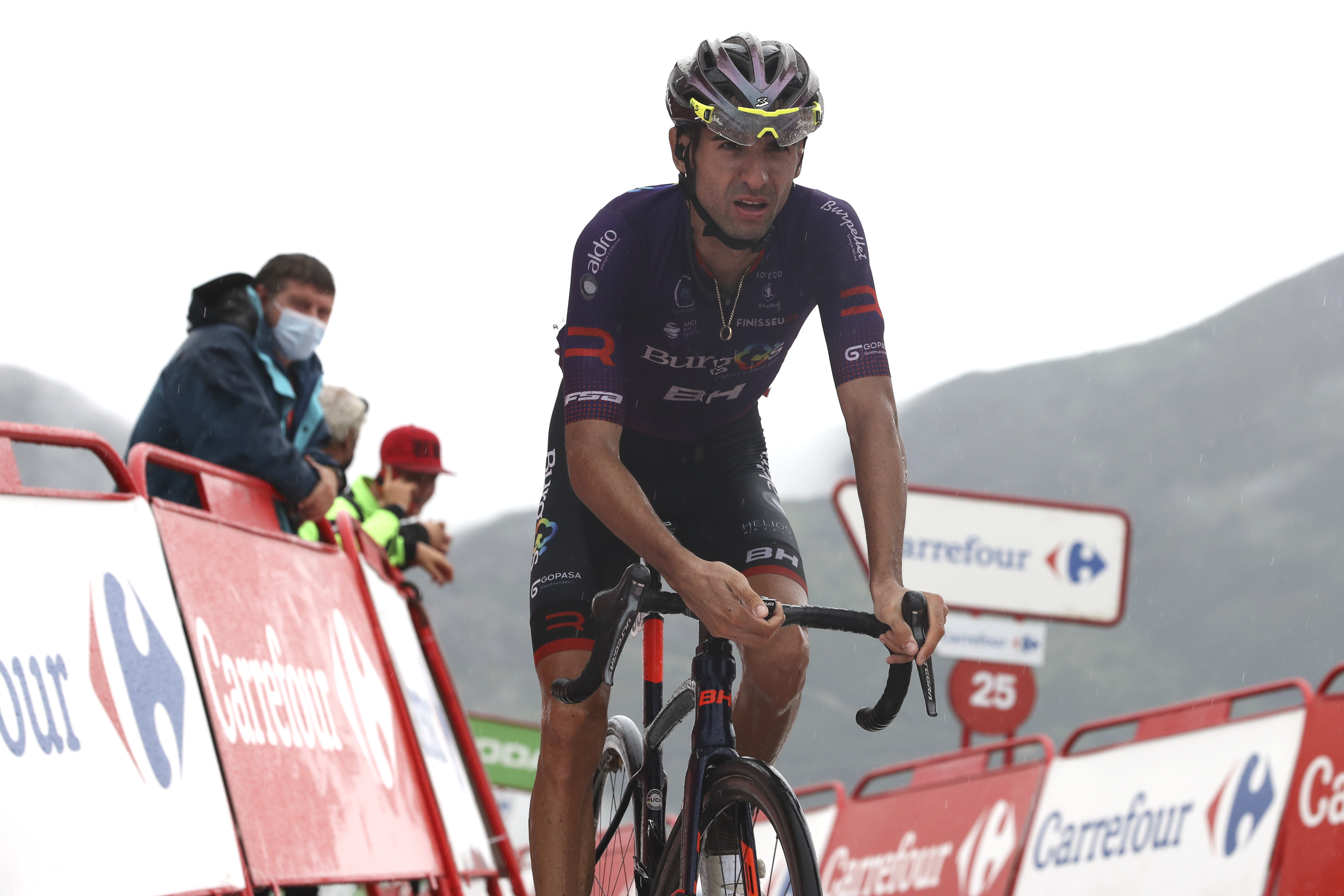 Óscar reaching top of the Alto d'Angliru on 2020 La Vuelta

That is tough! Let's see how you enjoy Angliru on ROUVY. What gears did you use for this brutal climb?
Angliru has a very steep angle, with slopes that reach over 20%, and we wanted to get as much agility as possible. Thus, we equipped my bike with 32 - small in the front and 36 - large - in the back.
Is there anywhere in the world that you'd like to go back to with your racing bike?
Do you mean to train or to race?
To enjoy! As you're a great athlete, I think that's part of it.
It's not really going back, but I'd really like to discover the mythical climbs of Italy, like the Stelvio, the Mortirolo, and all those climbs and passes there that are next to each other. I'd really love to ride on them!
[Ride Mortirolo on ROUVY here]
That's great to hear, because we have all those routes in ROUVY! Our athletes are very interested in the nutritional aspect, so I'd like to know how do you fuel for a race and, in particular, how did you fuel for the Angliru.
Energy gels and gummy bears,because they're 'chewy', you get to chew them well… So what we do in competitions is mix carbs in our water, eating gels, and bars that we get from our sponsor. Food is petrol (fuel) for the body, and it's very important to do it right, because if you don't, you won't get anywhere!
Oscar, thank you very much, we'd like to wish you good luck for the season!
Thank you very much, I'll see you on the 18th to climb the Angliru with the ROUVY team! (laughs).
REGISTER FOR THE RACE WITH ÓSCAR HERE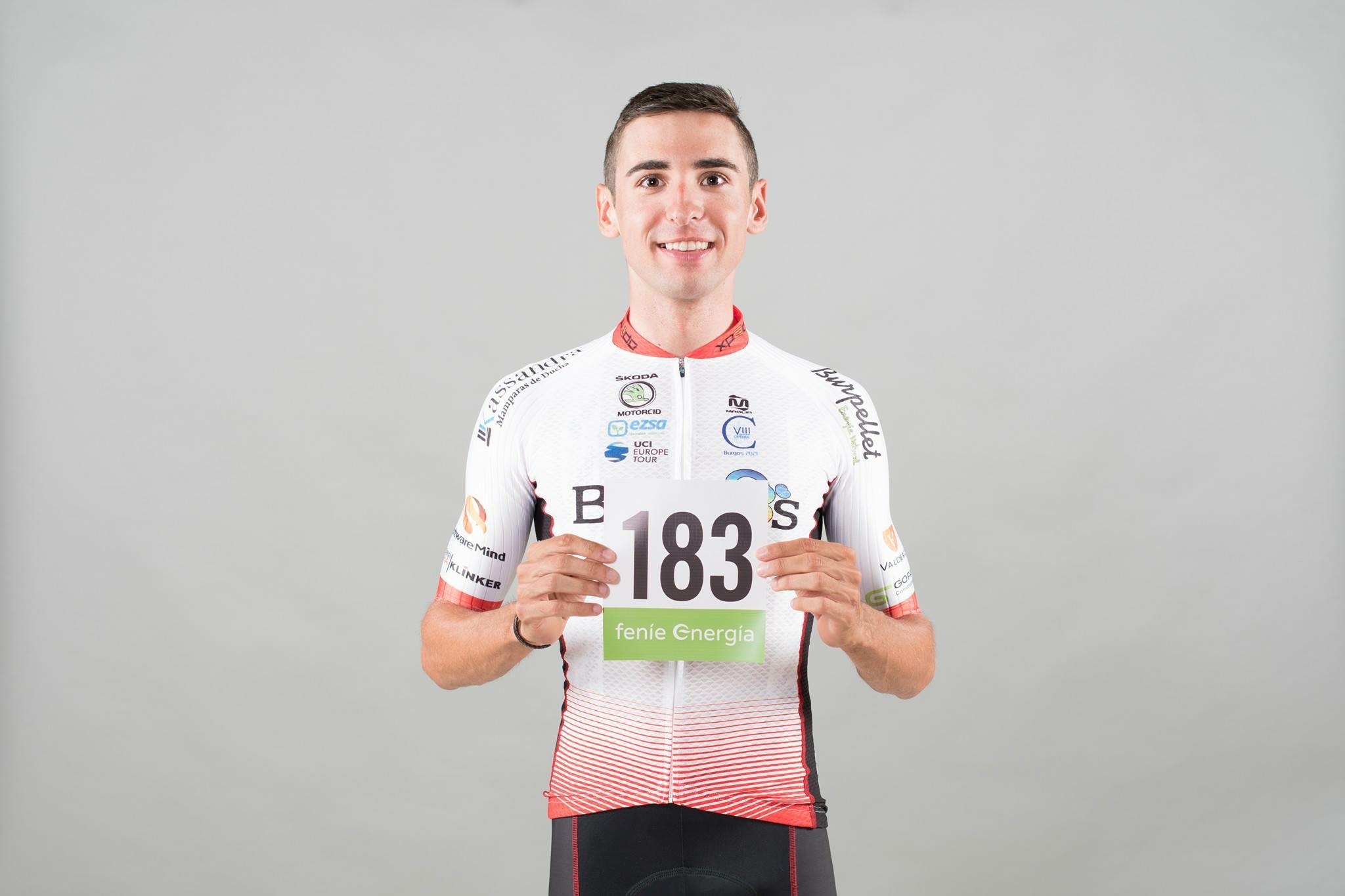 Official photoshooting before start of 2018 La Vuelta - the year, when Óscar became a PRO