If I hadn't known that Hermann's a world-class rider, I'd have never guessed that - interviewing this modest and ever-smiling guy is more like chatting to your best friend than doing an official pre-race interview. I asked Hermann about his training practises, popular places to ride and his favorite races to join. Learn more about this cool PRO in the following lines!
There are not really big mountains around the Lower Austrian city of Oberwart, where you live. Are there some nice climbs to train on?
In fact, it's a really hilly area around here. We don't have big mountains like the Alps, but I can compare the surrounding environment to the Basque Country in Northern Spain. I can do every sort of climb from 5 minutes to 40 minutes.
In bad winter weather, I can go east to Hungary where it's always a few degrees warmer.
These 40 minute climbs - are they long enough to train for good results on Grand Tours like La Vuelta or the Giro?
If you do efforts in training, I don't think you need a longer climb. The longer climbs are around 40 minutes in training, so for me, it works perfectly. If I do that three times, it's already good training for me.
When we have training camps in the Alps during summer or in Tenerife during spring, we have to do really long climbs; but for general training, the surrounding landscape here is great enough.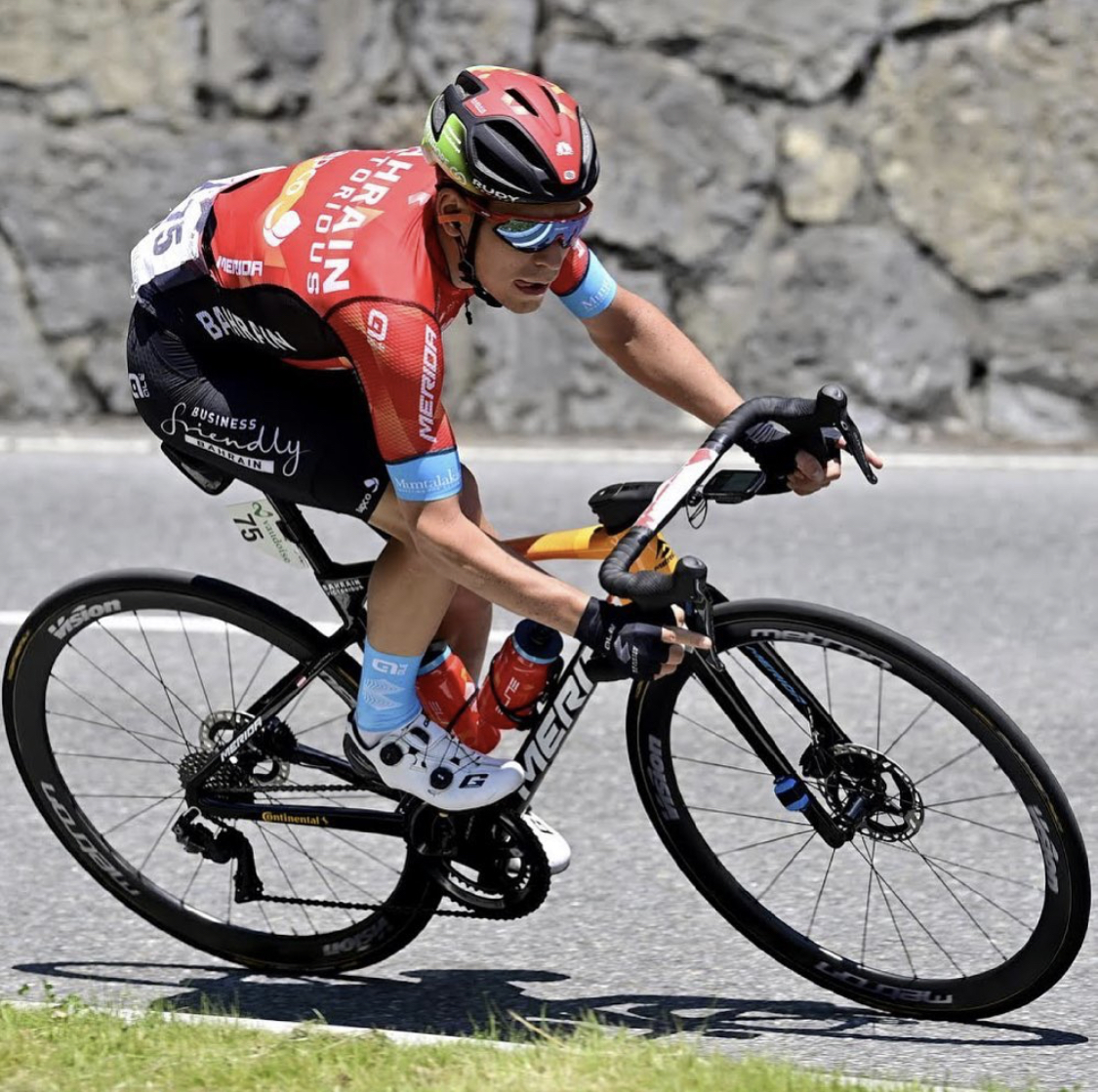 Do you have some popular races around Austria that you like to attend annually?
Of course, I do! I really like the Tour of Austria, which opened my door to the world tour. Unfortunately, the Tour didn't happen this year; but I heard that next year's edition should be organized again! I also like the Salzkammergut Trophy (MTB race) and of course, the Ötztaler Radmarathon!
So you even attend MTB races!
That's simply because of my mountain biking background. I became a MTB PRO first and then, I turned a road racing PRO, just 4 years ago. I'm still allowed to race MTB which is great!
Now, back to Ötztaler Radmarathon. How many times did you attend and what is your best memory?
I did the route in training quite a few times because of a training camp in Kühtai (an extremely popular winter sports village in the Stubai Alps near Innsbruck). Sadly, I only did the race once, at a time when there was a PRO race, a day before the open race. This race is not organized for professionals anymore because it is too difficult!
For sure, when I'm not a professional anymore, I will go back. In fact, if you win the Ötztaler Radmarathon in Austria, you become more famous than if you win the Giro! (laughter)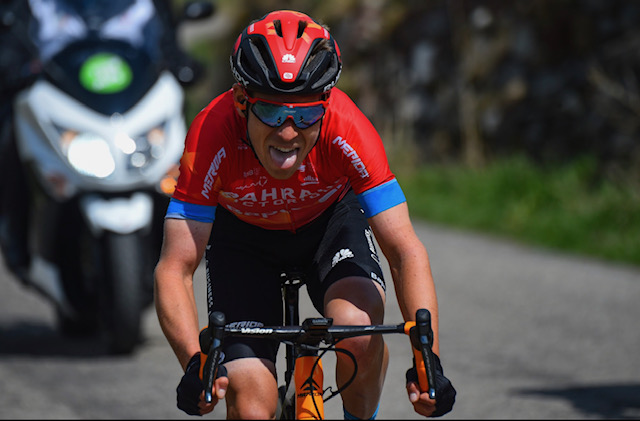 Being a climbing expert, what are your tactics for the Digital Swiss 5 routes that are rather sprinter-friendly?
True, right, true! I think what is important to me is using the draft that you have on ROUVY. You can save quite a bit of power with that. I need to stay on the wheels and keep going for the final.
I remember from last year that on the two mountain stages that the race consisted of, it was more about the Watts per kilogram, unlike this year, where it's more about sprinting power and absolute power. I'm really excited; so let's see what happens!
Did you train on the ROUVY routes to prepare for the race?
Not this year, but I did last year, prior to the Tour de Suisse event. Also after the event, I went on ROUVY as we were still in lockdown. This means that now, I know how riding on ROUVY works.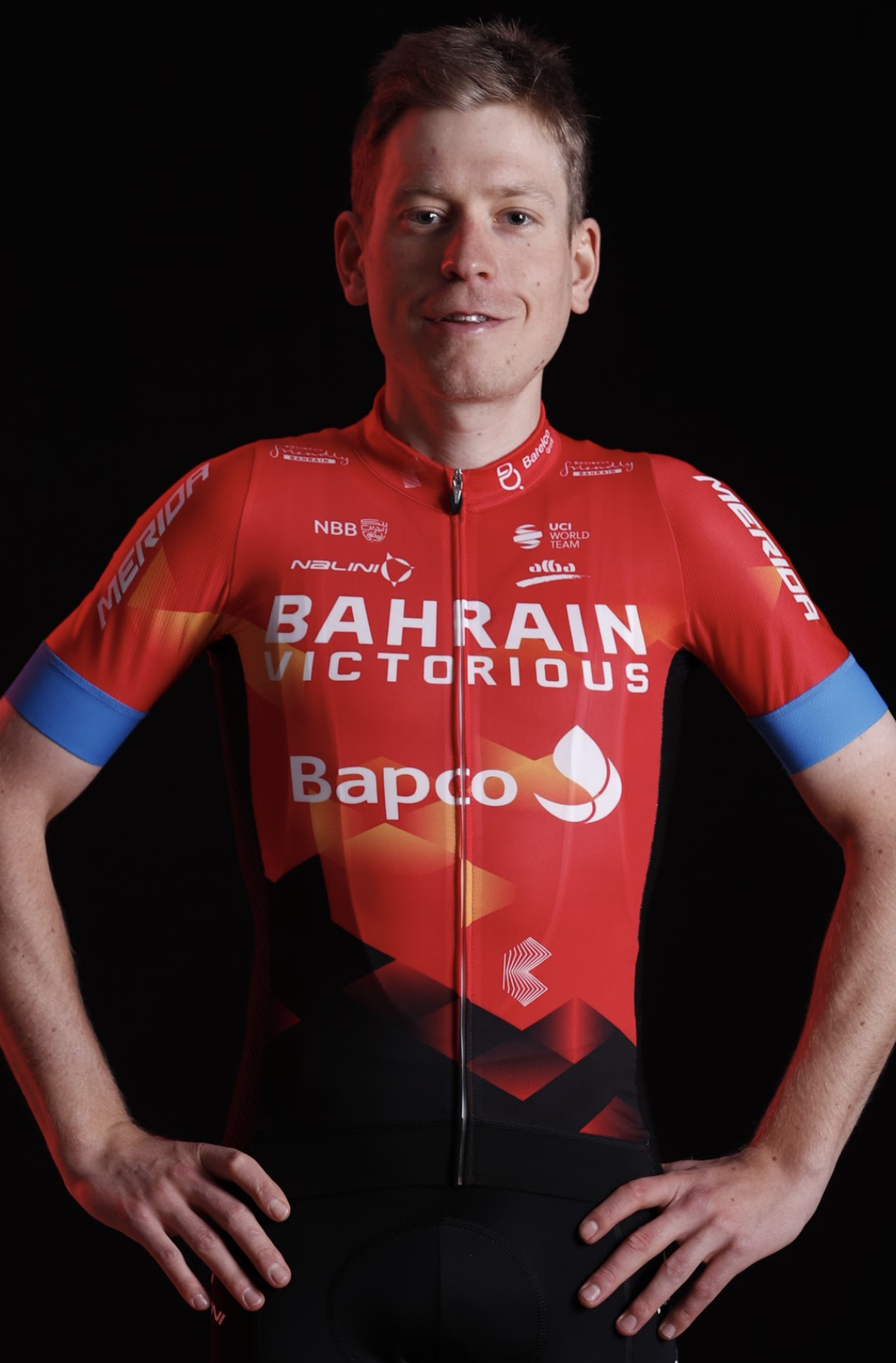 What do you find the most interesting about the concept of the Digital Swiss 5?
It's really interesting to be riding in a team. You ride individually but for the result, team effort is important. The concept of the race is really interesting, not only for the racers but also for the spectators.
Do you regularly train indoors or is the Digital Swiss 5 rather a special occasion?
If you live in Austria, you get used to indoor training from a small age. Last year, when the winter was strong, I spent about 3 months training indoors. Even if the winter is milder, December and January are indoor training months for me. I have no problem with indoor training; I even do four to five hours sessions.
In the last 10 years, there has been a lot of evolution in both the devices and the online platforms, which makes indoor training even nicer.
What trainer and platforms do you use?
I have the Elite Direto X and like I said, I use ROUVY and also Zwift. Though in general, I do 80% of my training, without a platform, only with a training program from my coach. I often care only about the Watts and repetitions - high cadence and low cadence sessions. It's much easier to do these indoors than outdoors.
Can you please share some practices with indoor trainers that Bahrain Victorious uses?
It's the sessions I just mentioned, namely the high and low cadence. I can do three times 10 minutes of 55 RPM for the low cadence and then 20 minutes at 100 - 110 RPM. It's perfect to do that indoors as the area where I live is too hilly to perform this training outdoors.
Thank you very much for a great chat Hermann and good luck on the Digital Swiss 5 races, this weekend! I'm hoping to meet you on some great Alpine climb one day!
Hermann is racing in the Digital Swiss 5 event, this weekend, from the 19th till the 21st of November. Sign up to a parallel open race and enjoy the atmosphere of this unique hybrid event!