Level of beauty: 5 stars. Level of fun: 5 stars. Level of climbing: zero. This is how we can simply describe all the routes below. Check out the selection, ride the routes one by one and let us know how you like them in the comments.
5. Paris - The City of Love
Explore 'the city of love', packed with famous landmarks, on an easy 11 kms ride and enjoy cycling on the famous Champs Elysées boulevard and right around the Eiffel Tower! By the way, this is a brand new route that we created as part of a new 'Explore the World' category. There, we are listing the most interesting places to ride from, all over the world.
Enjoy cycling around the Eiffel Tower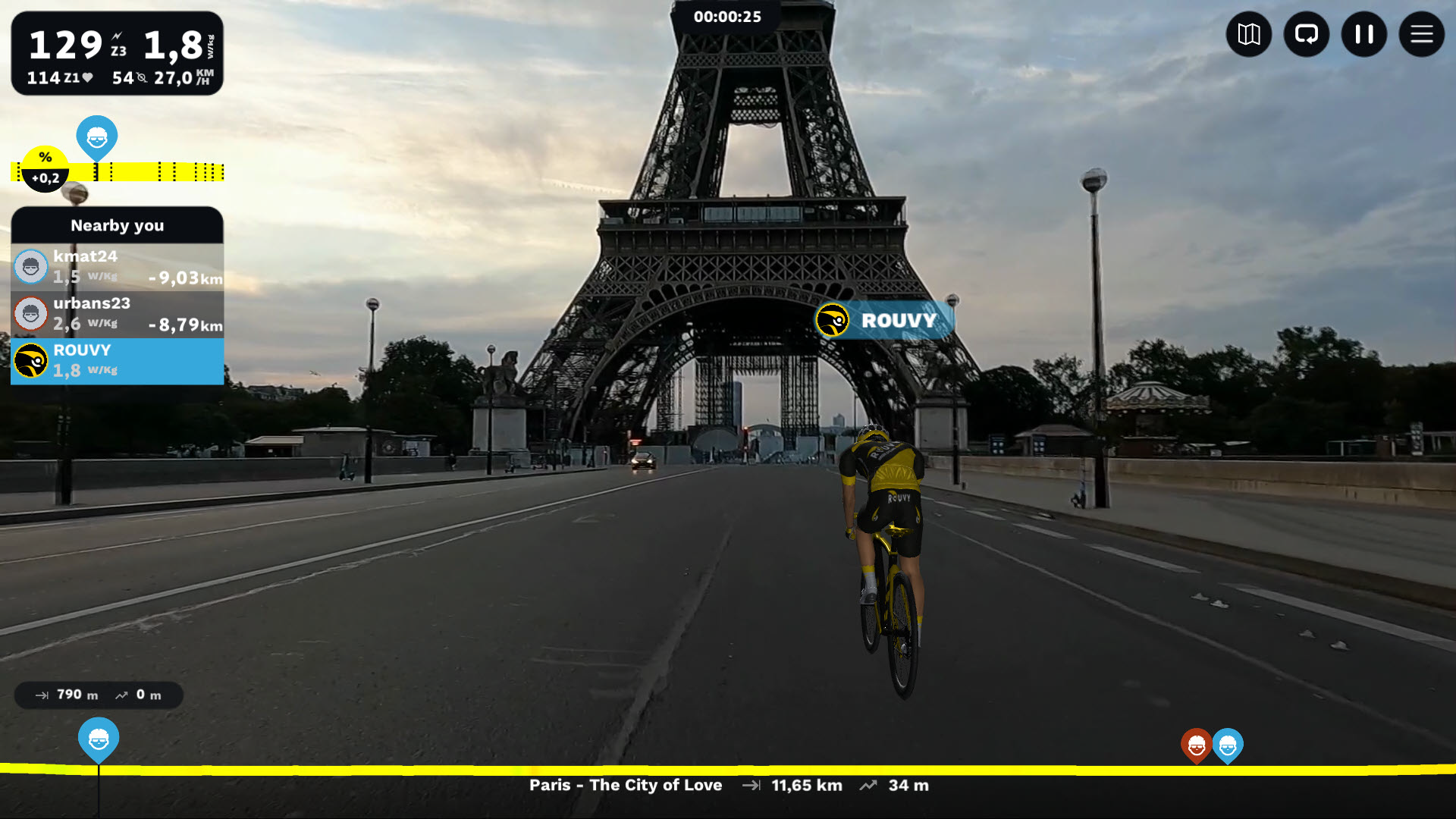 4. The City of London
Another brand new AR route on ROUVY sees pretty much the same amount of riders per week, as the one above. There is no big surprise to it - who would not like to cycle across the Tower Bridge, right through the banking capital of the world called 'The City' and along Saint Paul's Cathedral? The 11 kms route, with only 50 m of climbing, crosses the river Thames 3 times and finishes just after passing another famous landmark - Leicester Square.
Ride through the heart of London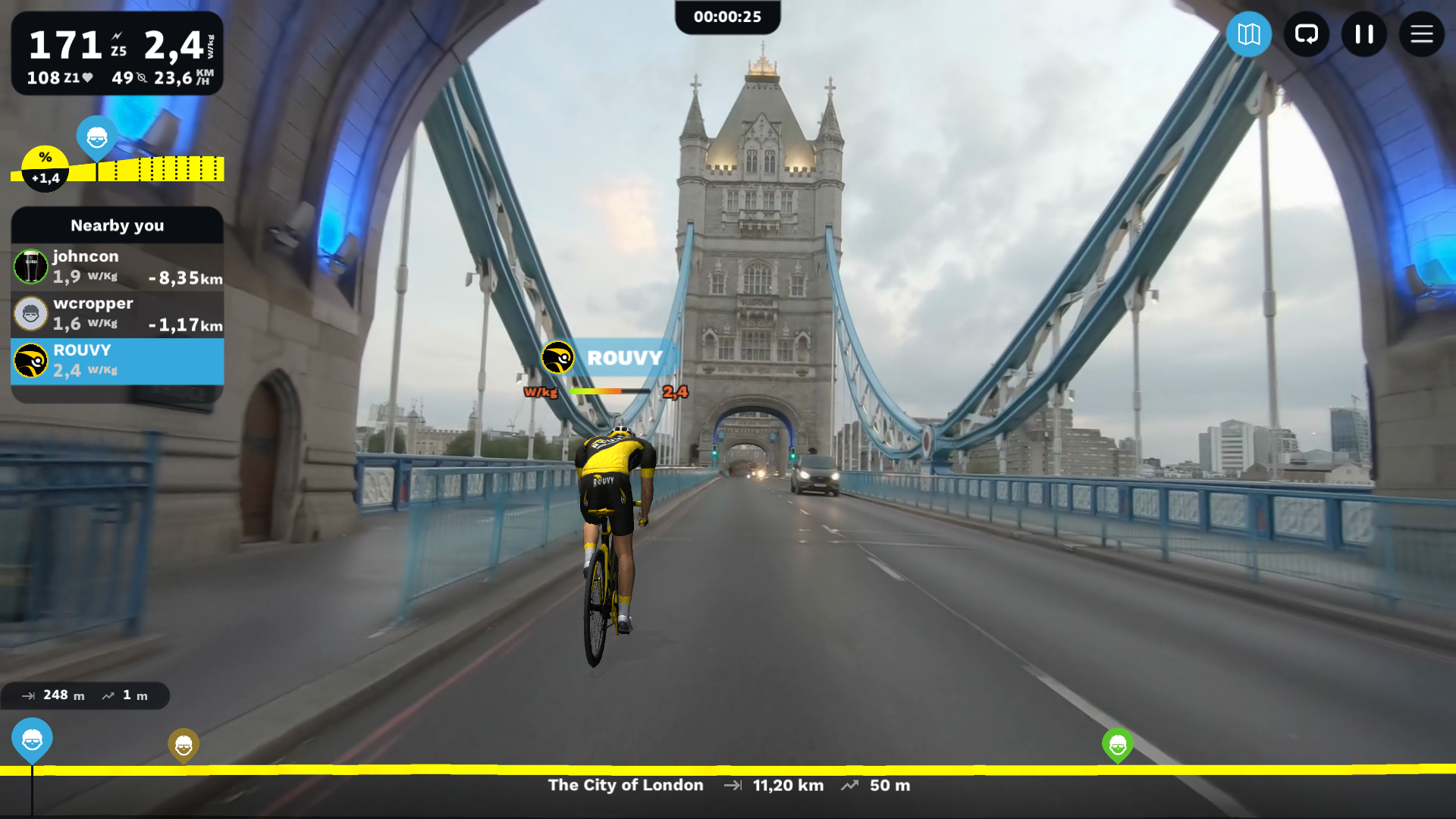 3. Vietnam - Awesome Ha Long Bay
There is no big need to introduce the exotic Hạ Long Bay in northeast Vietnam. The emerald waters and thousands of towering limestone islands topped by rainforests are a popular haunt for junk boat and kayak tours. Now, you can join hundreds of other cycling explorers and experience the atmosphere of this special place from your home.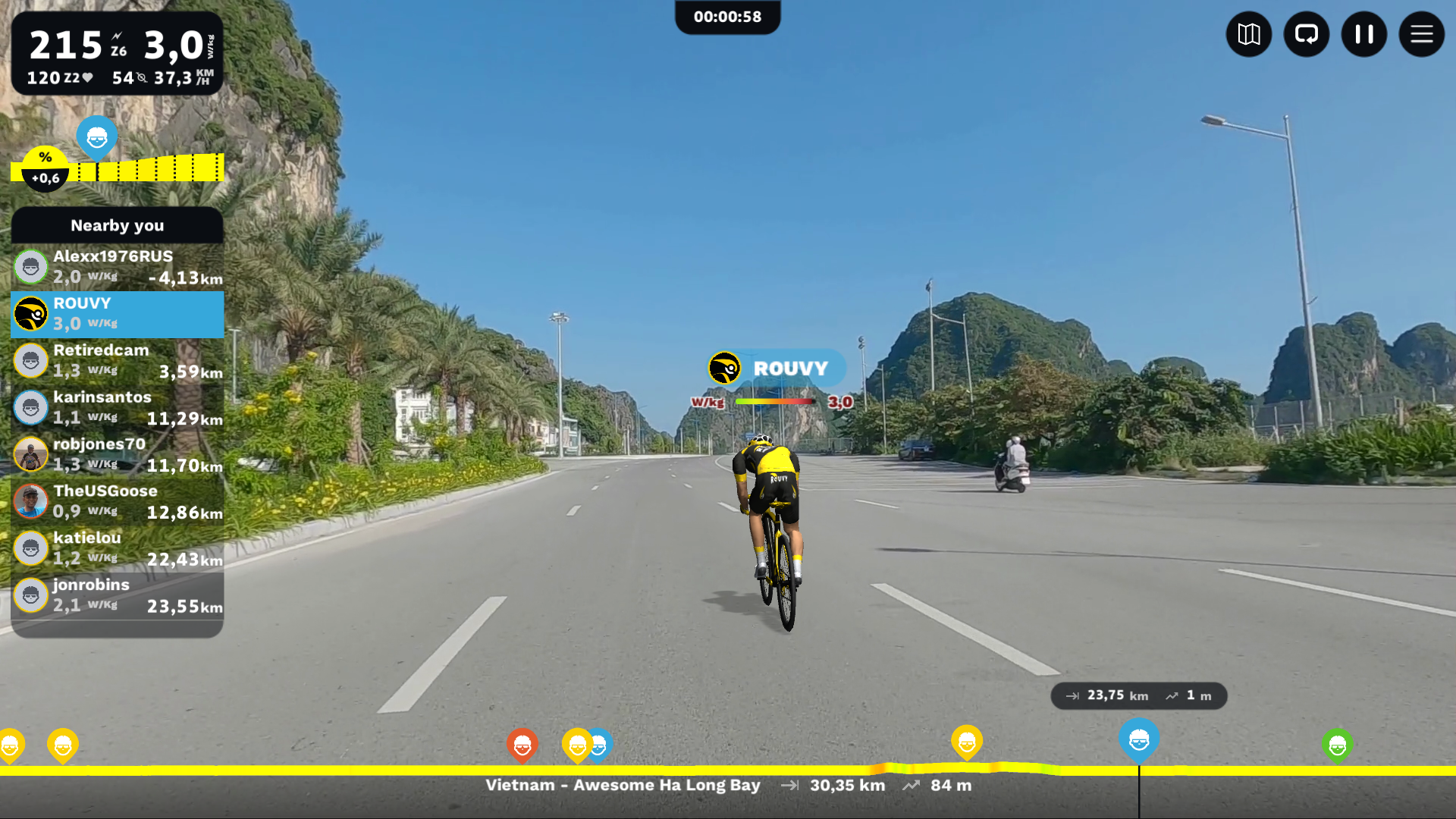 2. Beverly Hills
Join fellow Rouviers and explore the city that is home to Hollywood stars, luxury hotels, the Rodeo Drive shopping district and the scenes of notorious TV shows. After a short ride in a busy urban area, you're going to climb a bit above the city to enjoy the surprisingly quiet roads.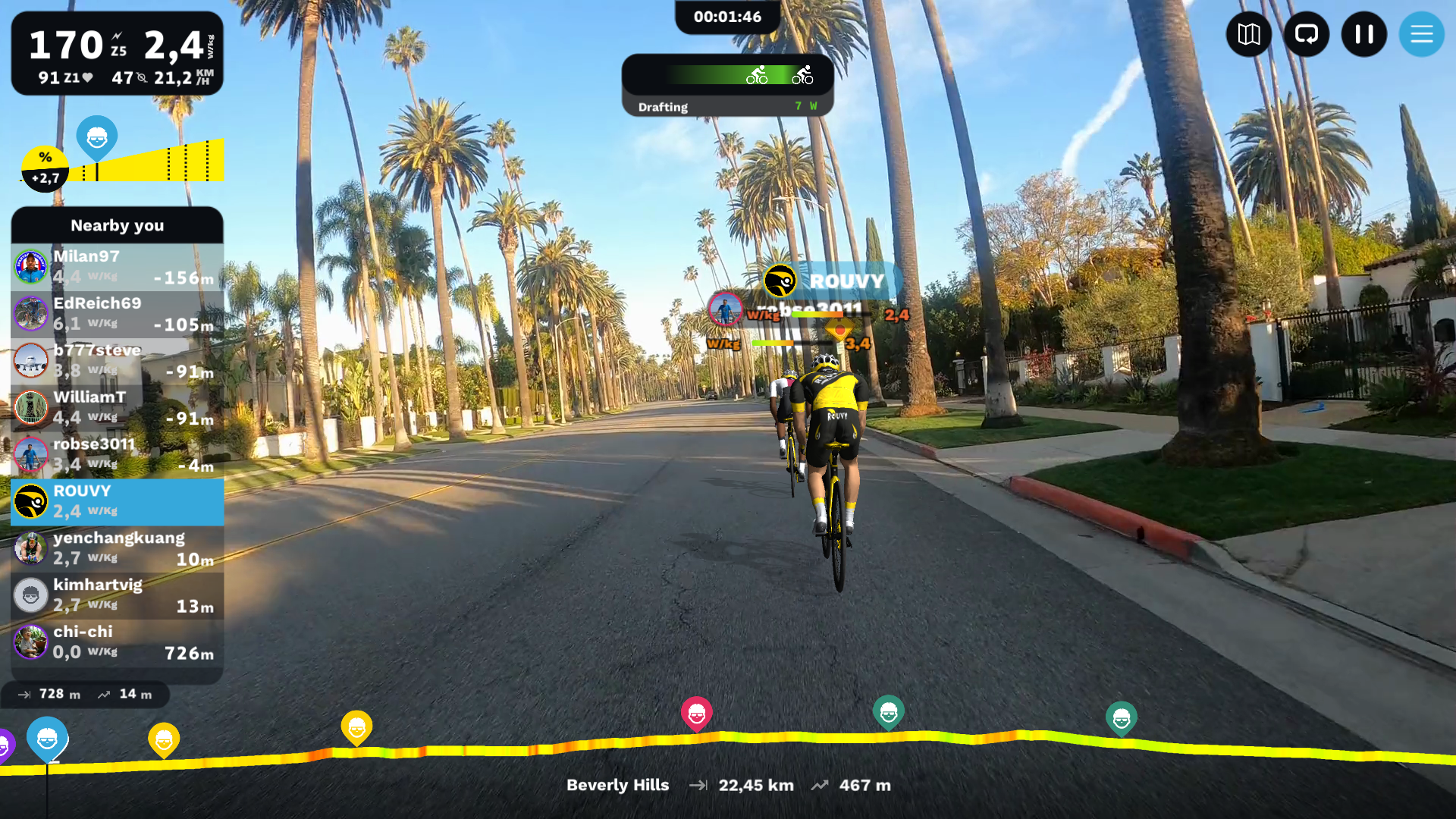 1. Swiss Countryside
There may be even more scenic routes in Switzerland. But honestly, how many of you are keen to suffer the nearly 2 kms of ascent, on the famous Alpine climbs of Switzerland? The 'Swiss Countryside' route is the perfect example of a ride in an amazing landscape with perfect blue skies and a really enjoyable profile and length. There is no surprise that this is the busiest route on ROUVY.
Explore the busiest route on ROUVY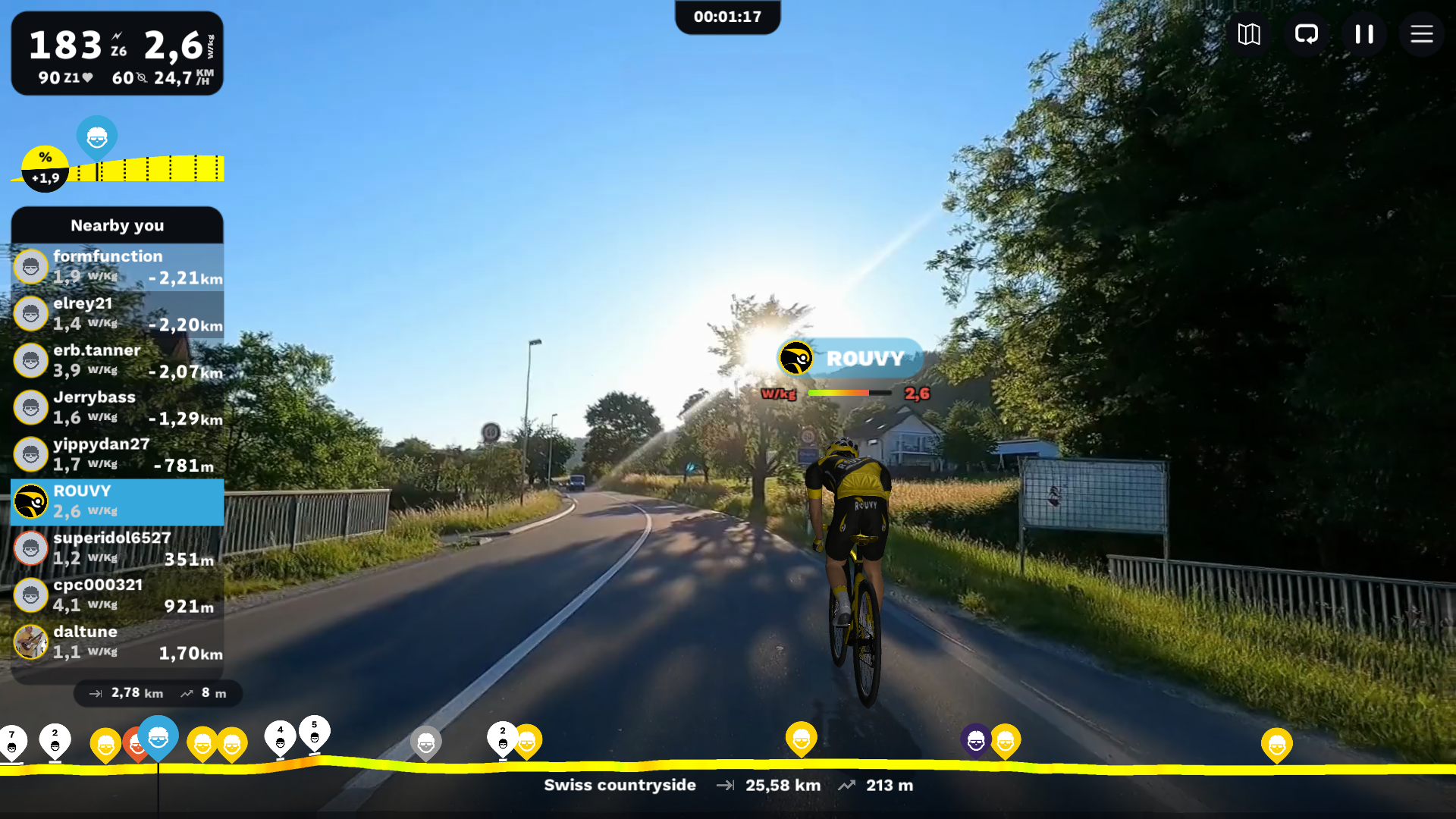 Have you already ridden any of the routes above? If yes, share your experience in the comments!
Haven't ridden them, yet? Then don't wait; go riding now! Alternatively, you can open the routes, tap 'Add to my favourites', and ride them later.