You might have heard someone positioning La Vuelta as a second or a third behind the all conquering Tour de France. In fact, each of the biggest events has its own character which very much reflects its host country. While Giro dominates with Dolomites, hours-long climbs and chaotic Italian roads, TdF builds on its history and fame.
La Vuelta is different. There has not been a season in its history where you could do an all-in bet on a winner right at the beginning of the race. Not even halfway through the race!
Unique course and terrain, typical Spanish 'southern' architecture, punchy climbs, unpredictable weather, fast descents and thrilling finishes, all make La Vuelta probably the best show and spectacle of the season.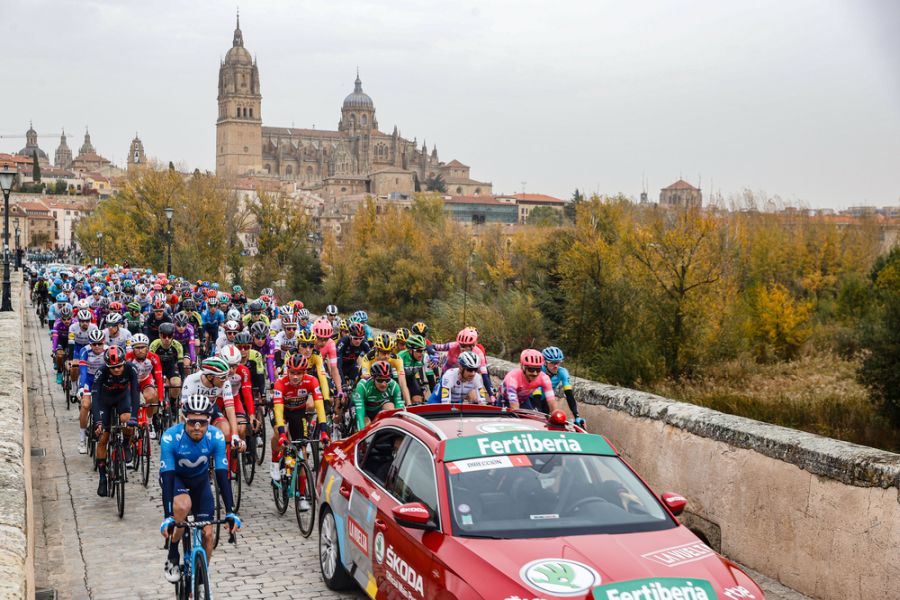 Only the world's very best riders can make it to the final podium and so can you, thanks to ROUVY this year.
La Vuelta Virtual 2021 consists of 5 stages that you can complete pretty much at the same time as the professional peloton, irrespective of your location - no matter if you are riding in the US, Europe or Asia. We have adapted all starting times to ensure that you can both watch real pros and race yourself afterwards. All scheduled ROUVY races start the same day as La Vuelta races, just a few hours later. Namely, at 7 pm CEST.
You want some motivation to complete this task of a total distance of 160 kilometres and an arduous 2600 vertical metres? Draw inspiration from a quick overview of all 5 stages: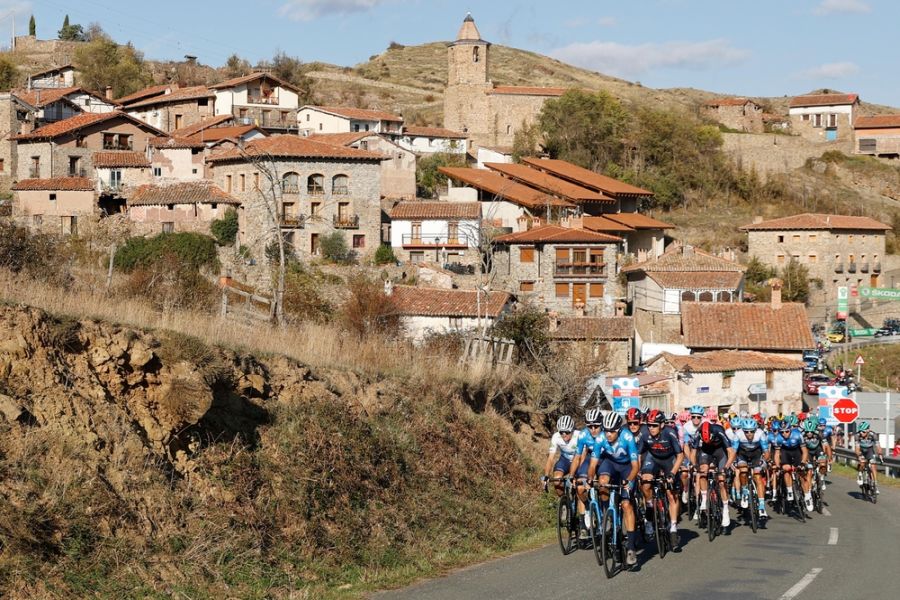 #1 La Vuelta Virtual 2021 - Stage 2

The course of the first La Vuelta Virtual 2021 race will make its way through a scenic municipality called Villafruela, a rural area in Burgos, Castile and León, nestled in the north of Spain. Enjoy this ride that will lead you over gently rolling grasslands and finally over the small Arlanza river to the finish in Tordómar, an area dominated by cultivated fields of cereal and ochre-colored meadows set against an azure sky.
#2 La Vuelta Virtual 2021 - Stage 4

Stage 4 offers a good profile for sprinters with a fast start and finish. If you think that this part of the tranquil Spanish countryside is going to be a doddle - Think again! The sprinters in the peloton will want to show their speed skills and take full advantage of this pan flat profile.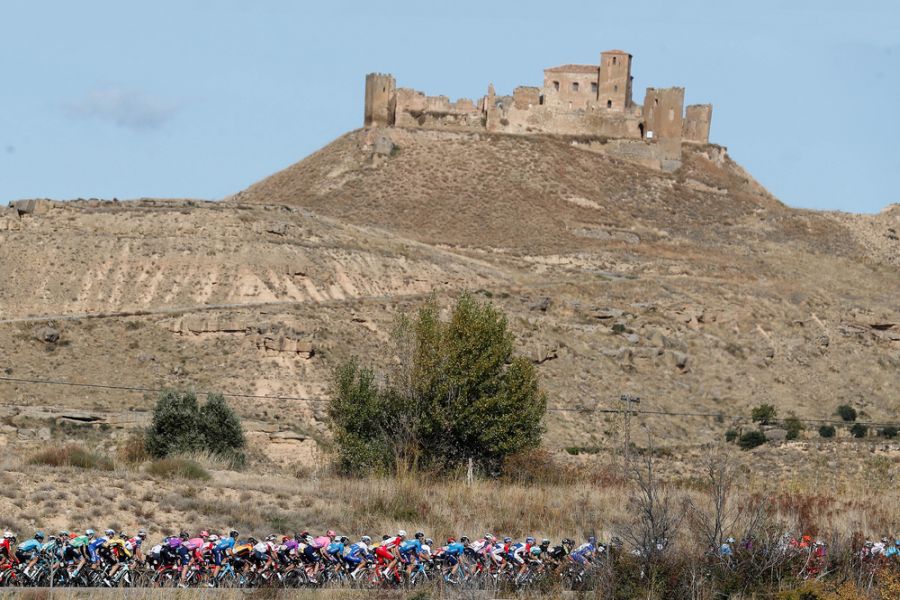 Starting in the small historic town of Alcolea del Pinar and finishing in the village of Anquela del Ducado, you will enjoy riding through rolling hills with a background of mellow pastures, farmland and, dense Mediterranean and rustic countryside. If you want to fight for a good result, then you need to race at your maximum intensity and power to produce the highest possible speed to the end.

#3 La Vuelta Virtual 2021 - Stage 6

From Spain's central plateau, Stage 6 descends towards Valencia and the tropical resort town of Cullera on the Mediterranean coast. It will be a flat route apart from a slight (85 vm) but steep ascent in the first half of the course, and after which, it will wind its way towards the finish line situated at the Cullera Castle. Enjoy the sites of this historic resort town with its restored hilltop fortress built in the 10th century with beautiful, scenic water views along the coast overlooking the beach.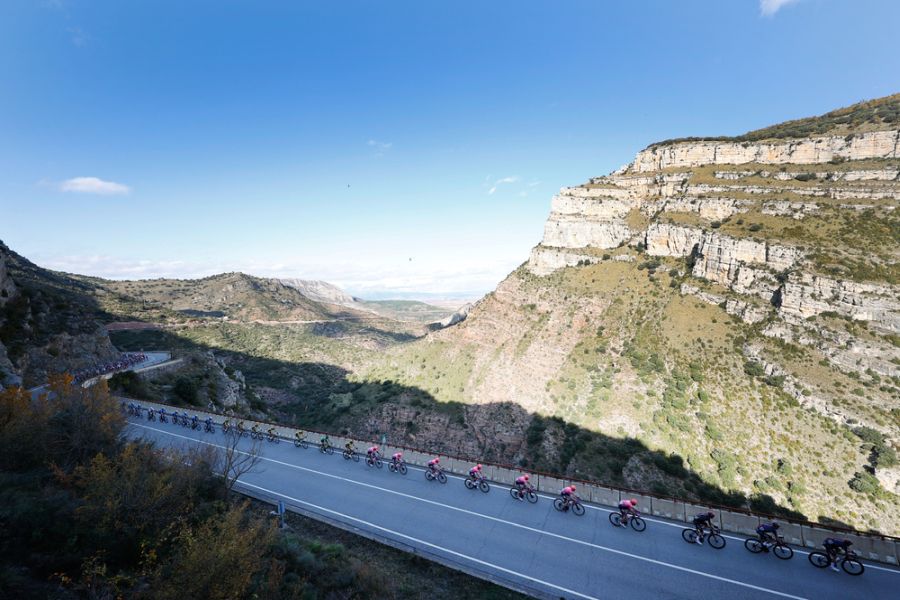 #4 La Vuelta Virtual 2021 - Stage 11

After a 5 day rest, it's time to hit the road again; and when we say hit, we mean hit hard! With over 40 kilometres in length, one categorized climb and more than 800 metres to ascend, this is one of the two cruelest stages in La Vuelta Virtual. It's worth the effort, though. As with every mountainous ride, La Vuelta's stage 11 also offers fabulous mountain spirit enhanced by riding through the beautiful Sierras Subbéticas Nature Reserve. Ubiquitous presence of olive trees makes you wonder how much effort is behind the olive oil you use for your favorite pasta-riding meal. Stunning vistas, rugged mountain ranges and real climbing efforts, that is what #4 La Vuelta Virtual 2021 is all about.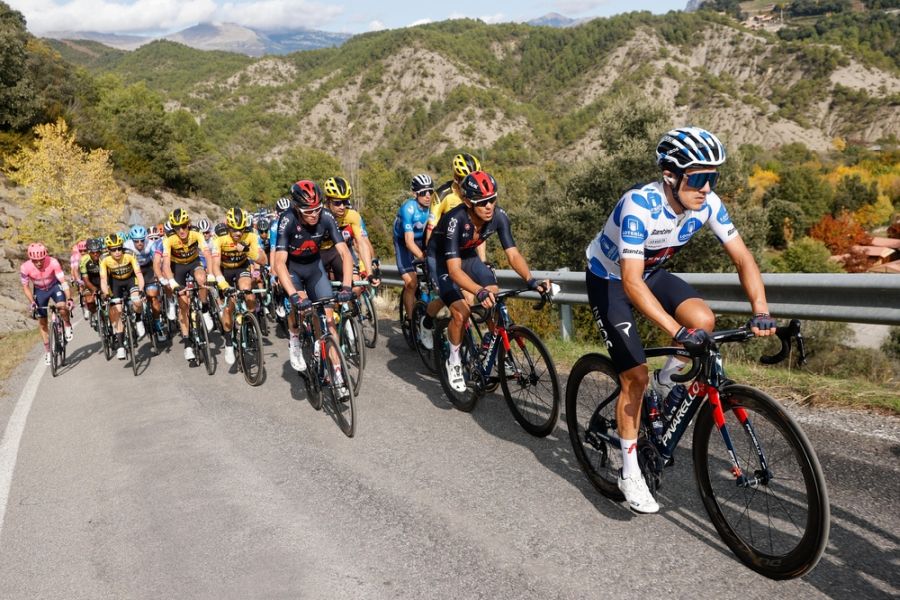 #5 La Vuelta Virtual 2021 - Stage 12

The route you'll tackle today is a strenuous 31km section with 1087m of ascent forming only a short part of the course that the pros will race. The first of the two double-digit gradient climbs begins in ancient Medina Azahara, a fortified palace city and an important historical landmark in Andalusia. You'll climb about 400m, followed by some undulating terrain towards the summit of San Jeronimo at around the 15km mark. Then, you'll descend for 8km into the ancient city of Cordoba that once used to be one of the most advanced cities in the world with a population of up to 1,000,000.
The final, tough 7km climb is not just the last effort of the stage but also the last stretch of this year's La Vuelta Virtual.
The race is open for registration HERE.