Krzysztof, where do you come from and how did you get to cycling?
I am Polish and live with my family very close to Poznań city, one of biggest cities in my country.
As an adult, I did not spend much time on bike, cause I used other sports e.g. football and squash. After some time I had to give it up because I had big problems with my knee. Just to avoid surgery I changed my sport into swimming; however it was too boring for me and after one year, in 2017 I commenced cycling outdoor and indoor (then without the app as ROUVY).
Tell us something about your first bike memories and did you teach your kids (if you have any) to ride a bike?
When I was a kid I had a folding bike and once with my school colleagues, we decided to ride to the lake. We had the same kind of bikes and I remember the 32km trip on 20' wheels, without derailleurs as extremely tiring for all of us :)
I have got two kids... now they are teenagers (17 and 19) and of course I taught them biking - in that time I was running much - just following and protecting them from falling. Fortunately, they did not need much time to learn to ride on two wheels. All my family rides the bikes, but they are not as freaky as me. They do not like bike indoor training in spite I installed a second bike on the trainer and created accounts.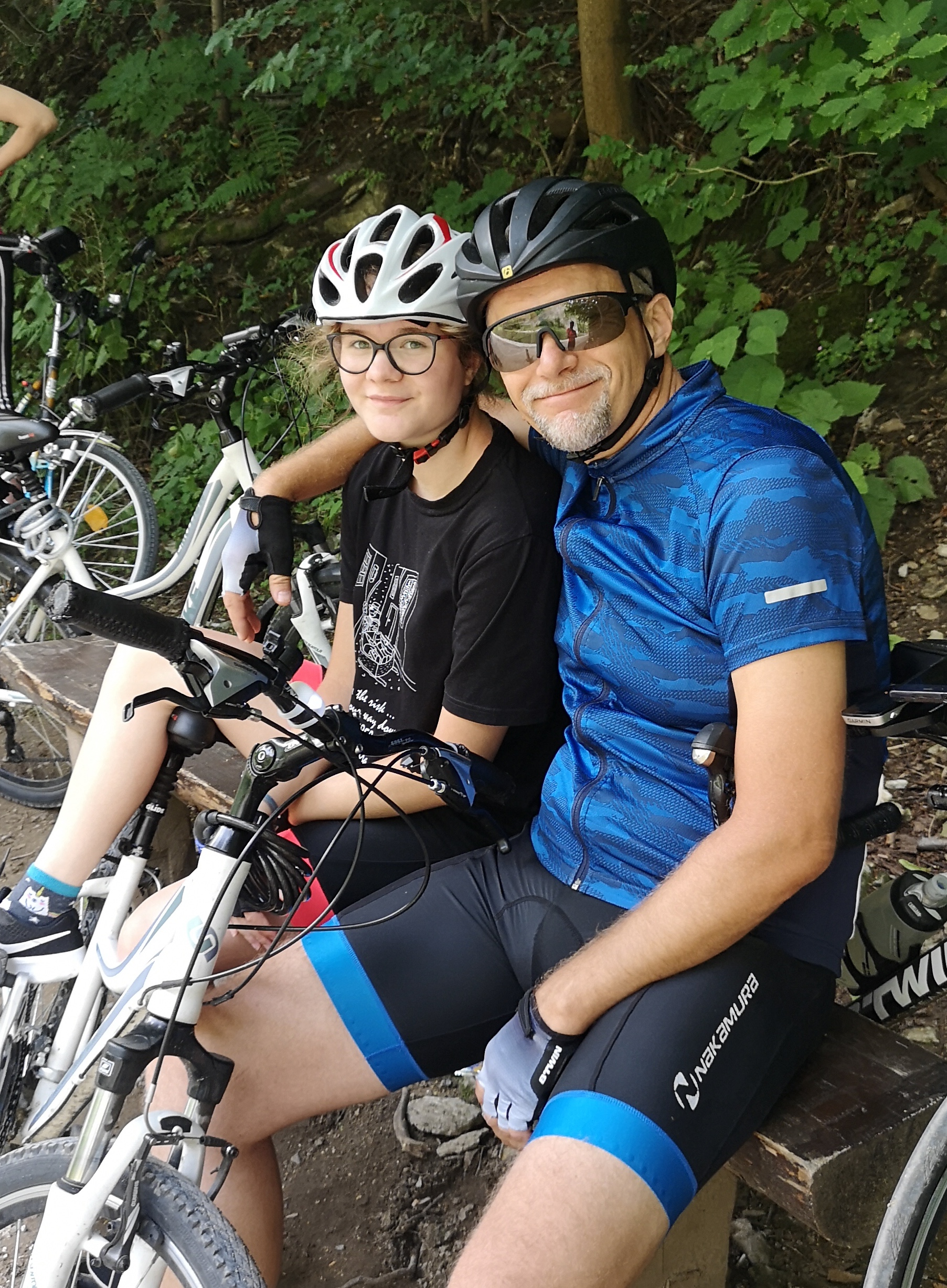 Over the years, how has your relationship with cycling evolved?
As I said I commenced "serious" riding in 2017 and then got crazy about it. Every year I ride a bigger yearly distance - recently it was 10500km in 2020.
What was your strongest cycling experience?
There were two: Bike Challenge in 2017 - 120 km race done on a trekking bike, just after a couple months I started training, and 194km solo ride done in 2020.
I do not take into consideration (3 times) broken collarbone :)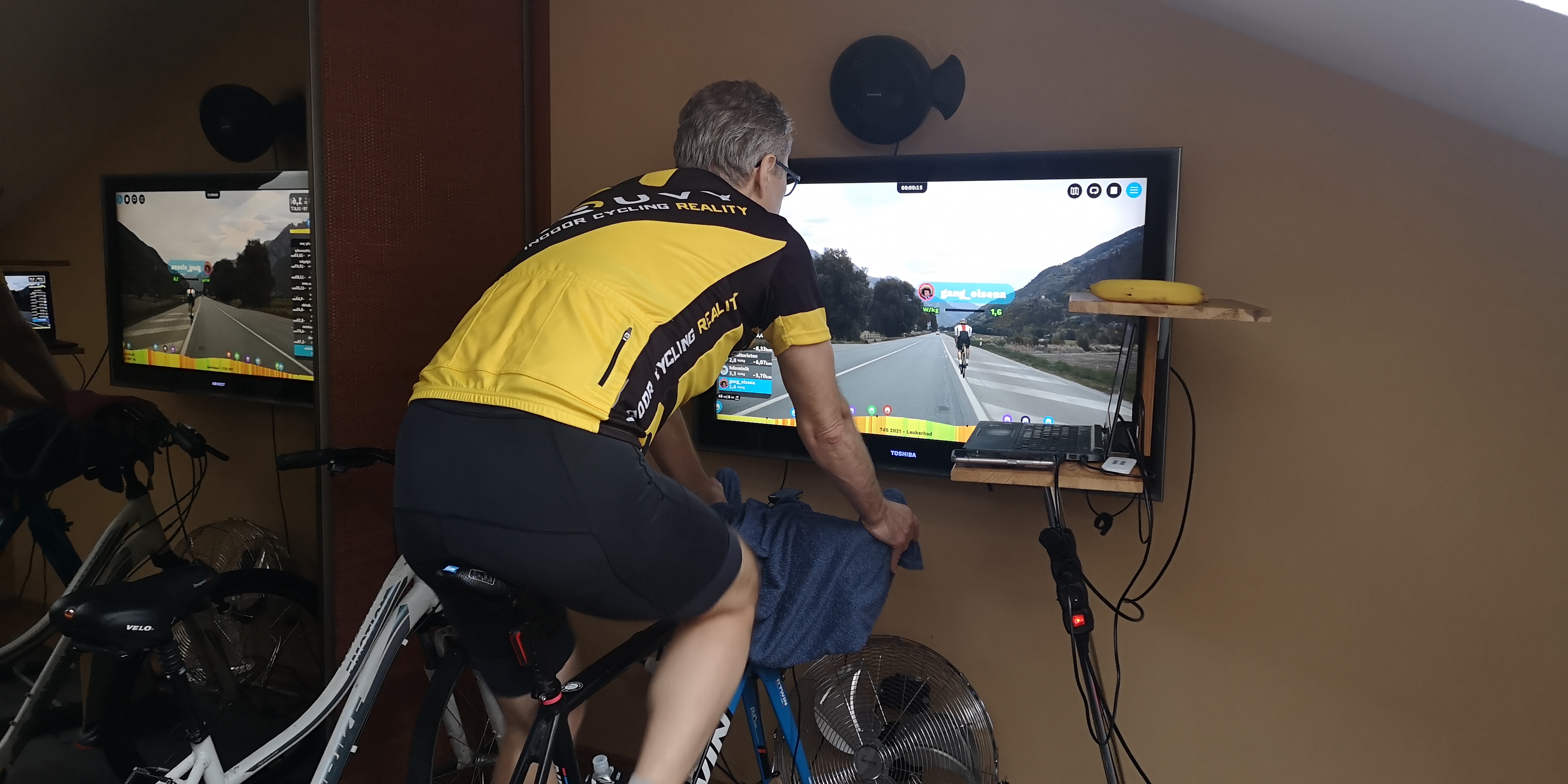 What does cycling mean to you?
This is a mental reset for me and the best way for burning some calories, as well as the possibility of a little competition with other users sometimes is really nice.
Can you describe it in 5 words or fewer words ( example: freedom, relax, my health,..)
"Bacillus", "positive madness", "refuge", other suggested above of course also.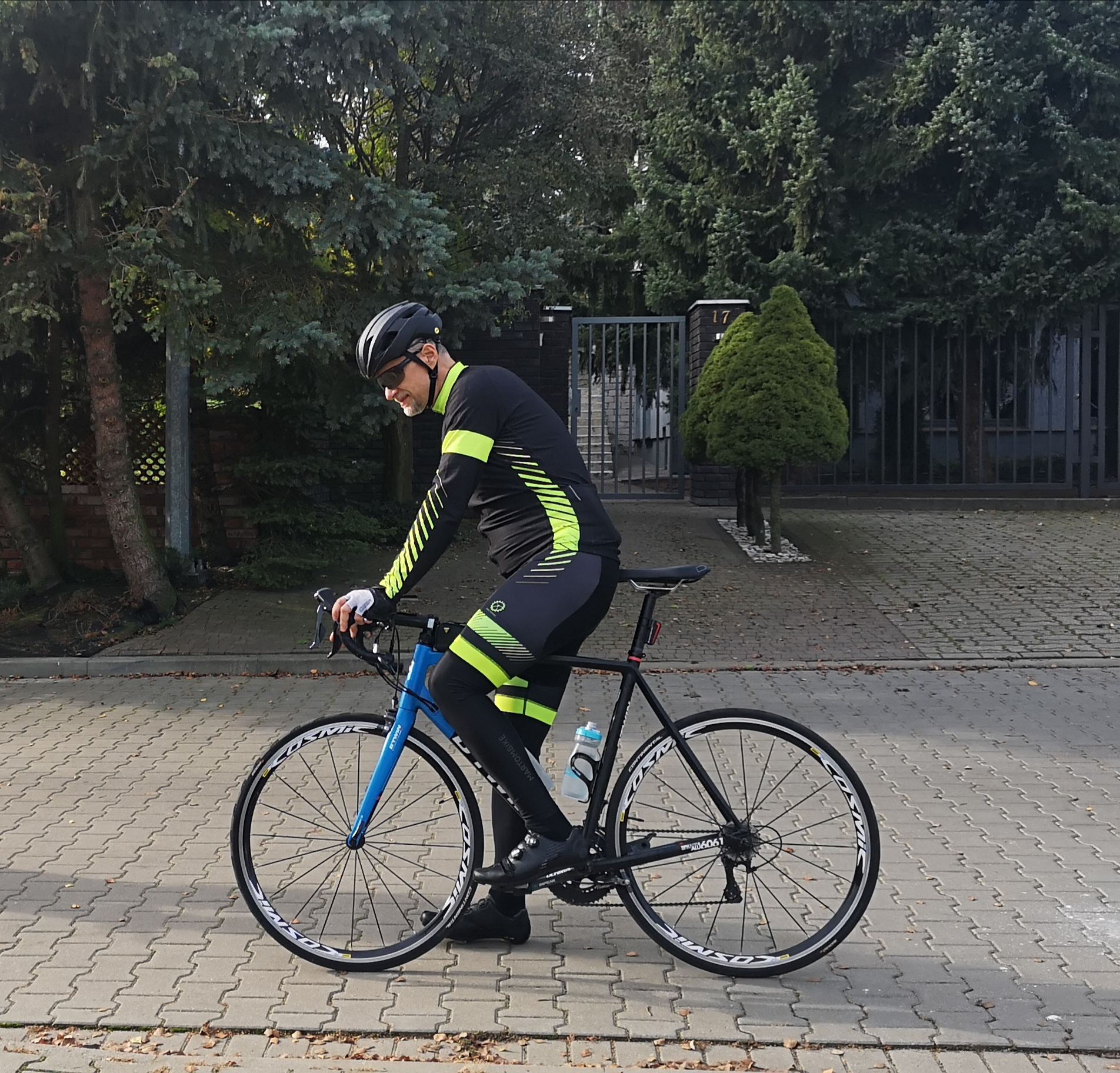 Can you imagine any other sport in virtual reality? What do you think that the future of sport virtual reality looks like?
Not really (except running..), cycling could be reflected the best!
It is very difficult for me to imagine other sports (except running and cycling) which could be imitated faithfully. For example, google VR usage (I heard such ideas) is in my opinion a bad solution as training results in very big sweating so a laptop or monitor screen is the optimal way, especially for cycling.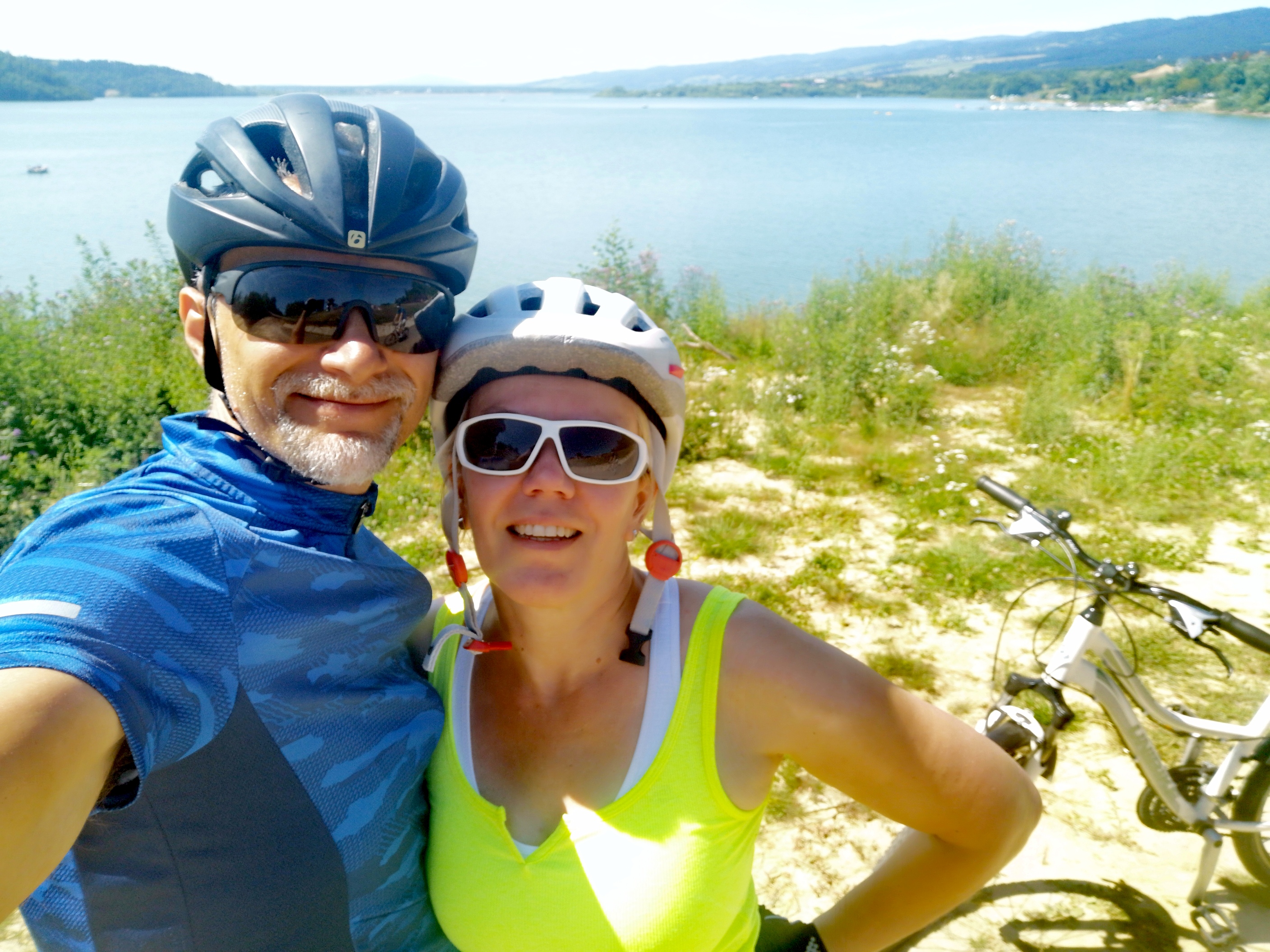 How many hours have you spent on ROUVY over the year? And how many km have you ridden?
Last year - 2020 it was 290 hrs, 156.600m climbing, and over 6.500km so distance was more than 60% of my all cycling rides.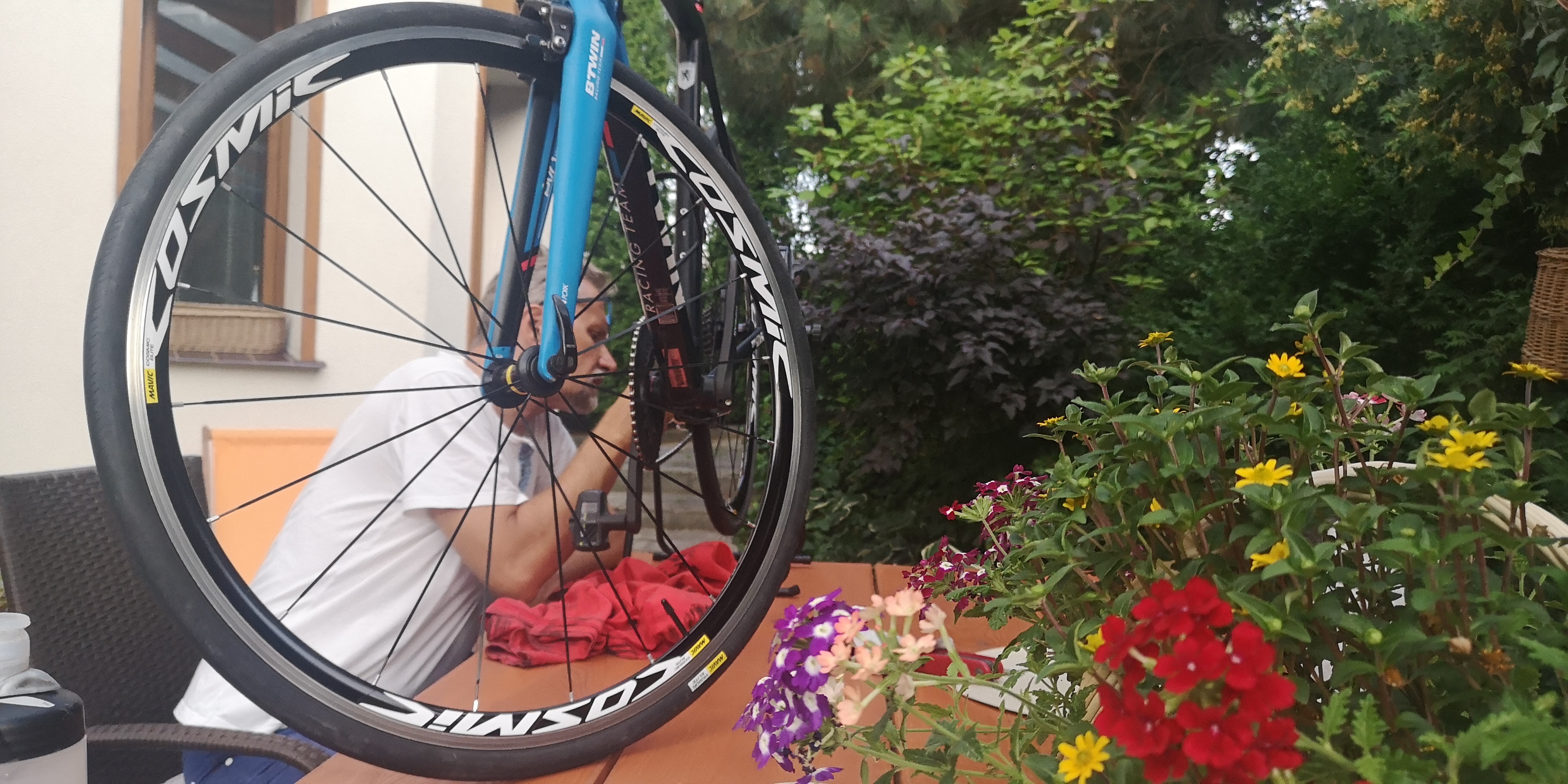 When do you mostly train?
Generally speaking, in wintertime or while in bad weather I ride mostly at 7.p.m. because of job time limitations - just after I go back home. On weekends I try to do it earlier.
How does your regular day look? And how many hours of the day do you spend on the trainer?
I try to ride every day, sometimes one or even two days in a week falls out caused by professional duties. Normal training takes me 1- 1,5 hours; however, sometimes there are longer ones (the longest I participated on ROUVY was with Matthias Heil and other colleagues - this took more than 5 h). I have not done (until now) any special workouts, just have fun riding itself...
From the beginning, I was riding the trainer watching some movies, but sincerely speaking it was boring as there was no interaction between these two activities. I started to search for something else to improve this situation and found it...
Rouvy gave me the opportunity to spend many hours in a really interesting way. The added and absolutely important value is the social aspect - I found many positively crazy colleagues as me I can race with.
Greeting to everyone and see you on races, group rides!!!