Hello Rouviers,
Though the times are ambiguous, we hope you are holding the pace and progress in your training and athletic performance. There are multiple features and events organized to keep you busy with racing and training sessions equally efficient and fun. The ROUVY Team is being kept very busy as well by implementing your requests and moving forward on its roadmap. Having a great technology, It is time to make some history again and go multi-sport. Despite being at beta, ROUVY's virtual running now goes with a global introduction of the first official augmented running courses in Singapore. Additionally to the ability to ride the world from home, you will have an equal opportunity to run it and compete with anyone around the planet in real time. Pretty cool, isn't it? :)
To start one needs to do the following:
Have a treadmill and run pod
Download ROUVY AR
Connect
Run for FREE
Important updates on running are to be posted here Rouvy running and in the newsletters.
INTRO
The Standard Chartered Singapore Marathon is the leading mass participation run and only IAAF Gold Label race in South East Asia. Since 2002, the race has brought runners unparalleled running experiences, threading through the heart of the city seeing iconic heritage buildings and against one of the world's most iconic city skylines and past some of Singapore's iconic landmarks such as Marina Bay Sands and Gardens by the Bay. Comprising six categories; Marathon, Half Marathon, Ekiden Relay, 10km and Kids Dash, the race has been a catalyst to growing the local and regional running community, by bringing together approximately 50,000 professional, amateur, avid and leisure runners yearly.
RUN COURSES
For the culmination of the Standard Chartered Singapore Marathon (SCSM) virtual racing series, ROUVY released 2 courses for augmented group running. Athletes will run through the streets of Singapore virtually, creating a world-class experience for runners around the world. This new format will be free of charge for runners in place of the traditional race due to the COVID-19 pandemic.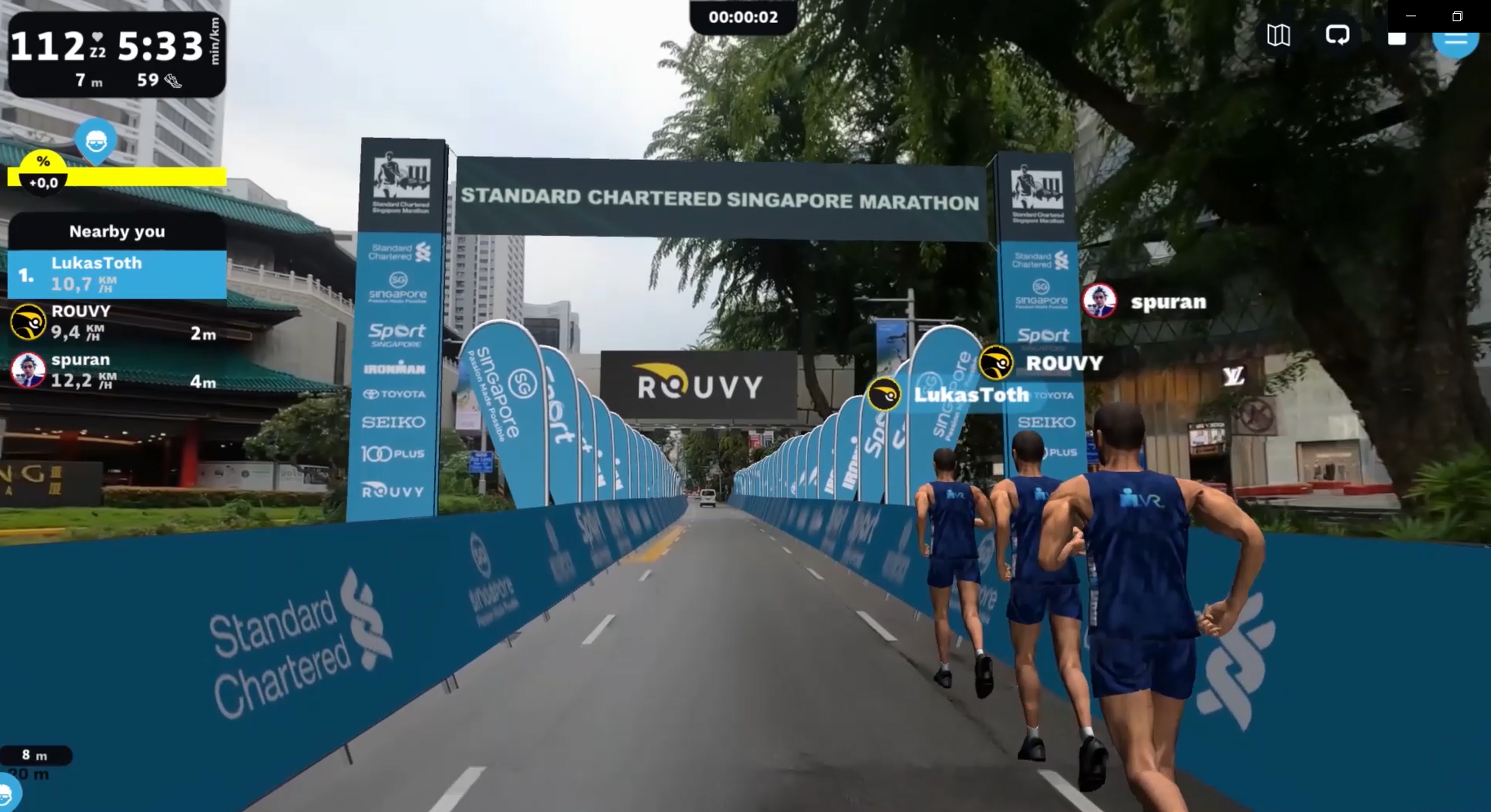 Following 13 weeks of the SCSM Virtual Racing series, the Grand Finale, starting from 27 November through to 6 December, offers runners (both locally and around the world), an opportunity to run together and utilize their treadmills on ROUVY on 2 routes: SCSM Grand Finale ROUVY AR 10KM and SCSM Grand Finale ROUVY AR Half Marathon.
Adopting a hybrid race format, runners can register for the outdoor or indoor race option with a compatible tracking device or join the immersive augmented reality (AR) format powered by ROUVY on a treadmill. The AR format will allow overseas runners to traverse through the spectacular cityscapes in the 'Best of Singapore' routes.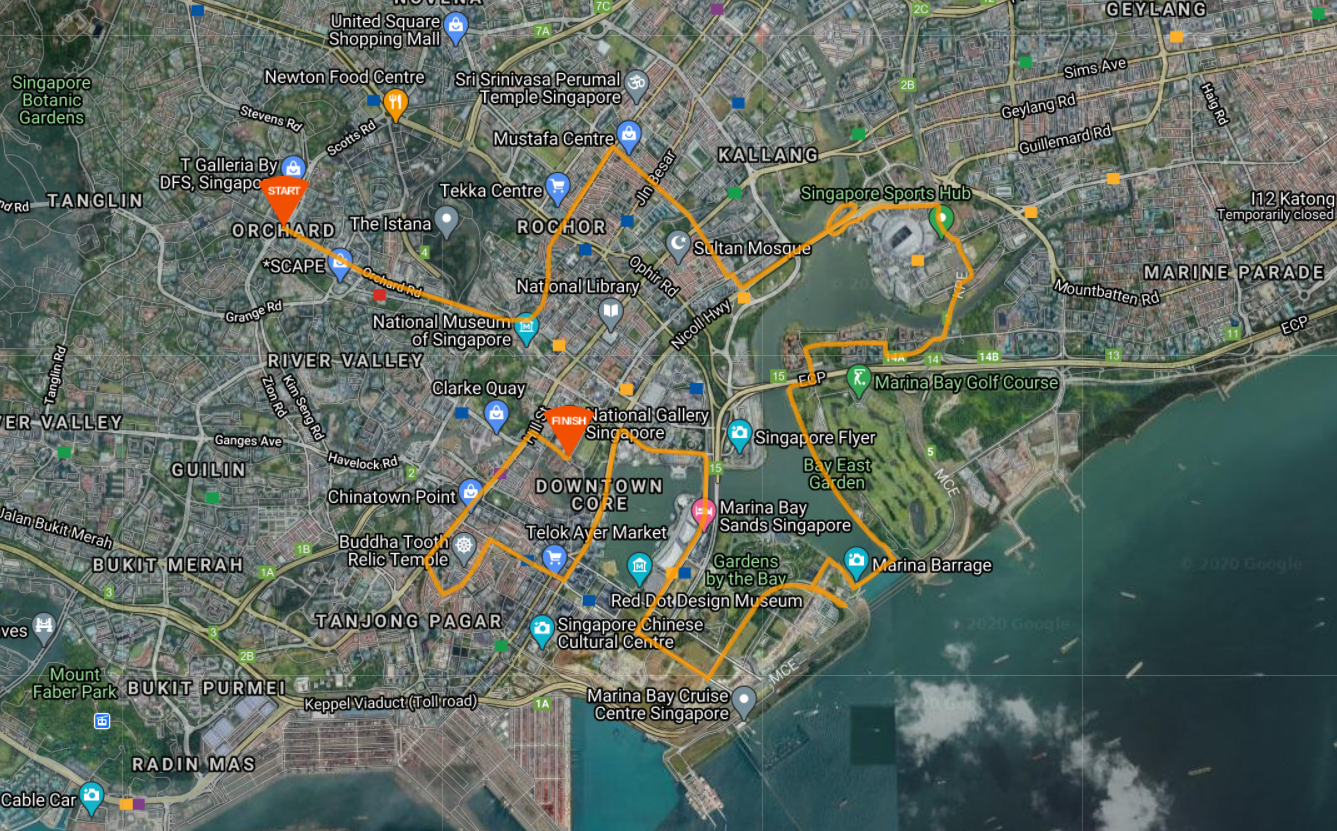 The Half Marathon and 10K routes featured in the AR format have been specially curated in partnership with the Singapore Tourism Board (STB) to feature some of Singapore's most iconic landmarks and scenic streetscapes such as Orchard Road, Little India, Chinatown, the Civic District and more.
SCSM Grand Finale ROUVY AR 10KM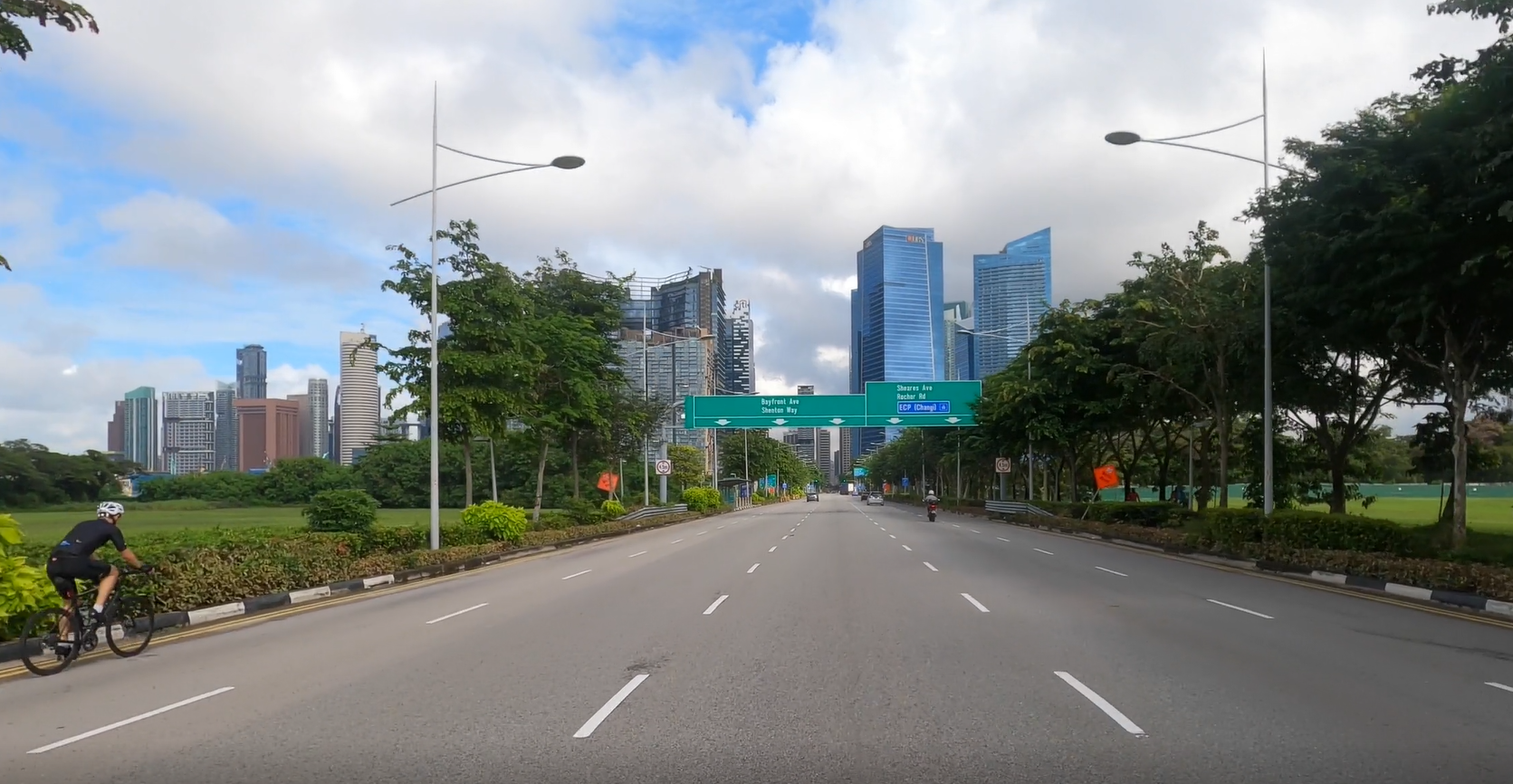 Distance 9.92 km
AVG grade 0 %
Ascent 47 m
Max grade 5 %


SCSM Grand Finale ROUVY AR Half Marathon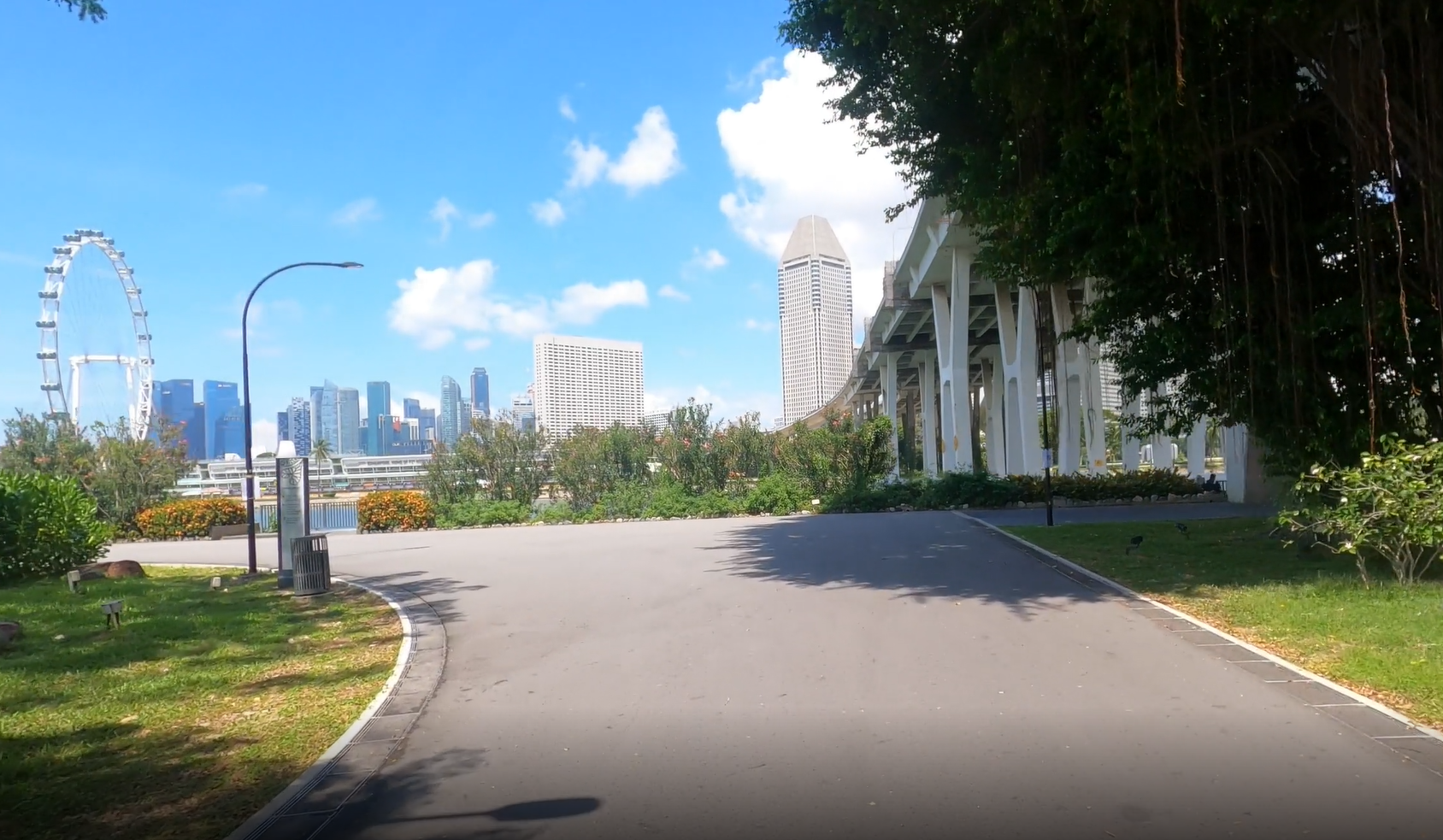 Distance 21.57 km
AVG grade 0 %
Ascent 83 m
Max grade 5 %

Live broadcast with professional commentary will be streamed on SCSM Facebook page.
In addition, there will be a special 90-minute live Standard Chartered Singapore Marathon 2020 Race As One Show on 5 December starting at 6pm. Runners can tune in via the SCSM Facebook page to catch celebrities and personalities race for a cause in the ROUVY AR Half Marathon Relay Challenge.
For more information on the SCSM 2020 and registration, please visit www.singaporemarathon.com.
Follow the race here:
Facebook: www.facebook.com/SGMarathon
Instagram: @sgMarathon
Twitter: @SG_Marathon
Strava: Standard Chartered Singapore Marathon
Enjoy, and don't fall off your treadmill! ;)