The new season brings fantastic news for lovers of virtual reality training. From October 1, 2020 ROUVY divides in 2 sections: cycling and running. We are excited to bring new updates to the ROUVY AR platform and its technology. Running is now available on all ROUVY AR applications: Windows, Mac, iOS, Apple TV and Android.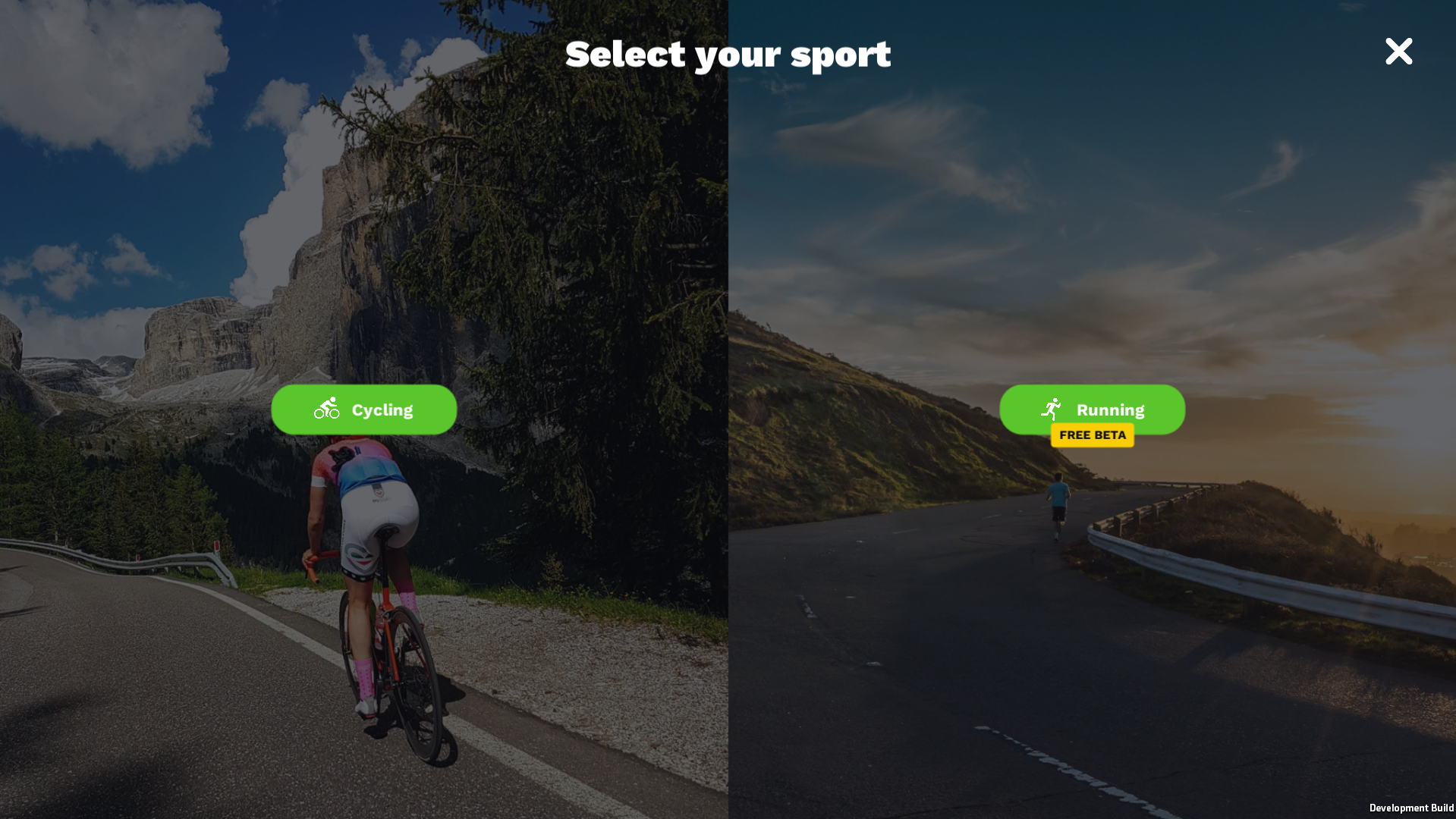 [Updated start-up screen]
Starting October 1st,
- Run-only users will have the opportunity to use ROUVY completely for free (including expired trials) as long as they keep logging run-only activities (once "cycling" is selected, they will be prompted to subscribe)
- All paying users will have RUNNING feature included in their subscription and will be able to use both 'cycle' and 'run' options without any limitations and/or any additional charge.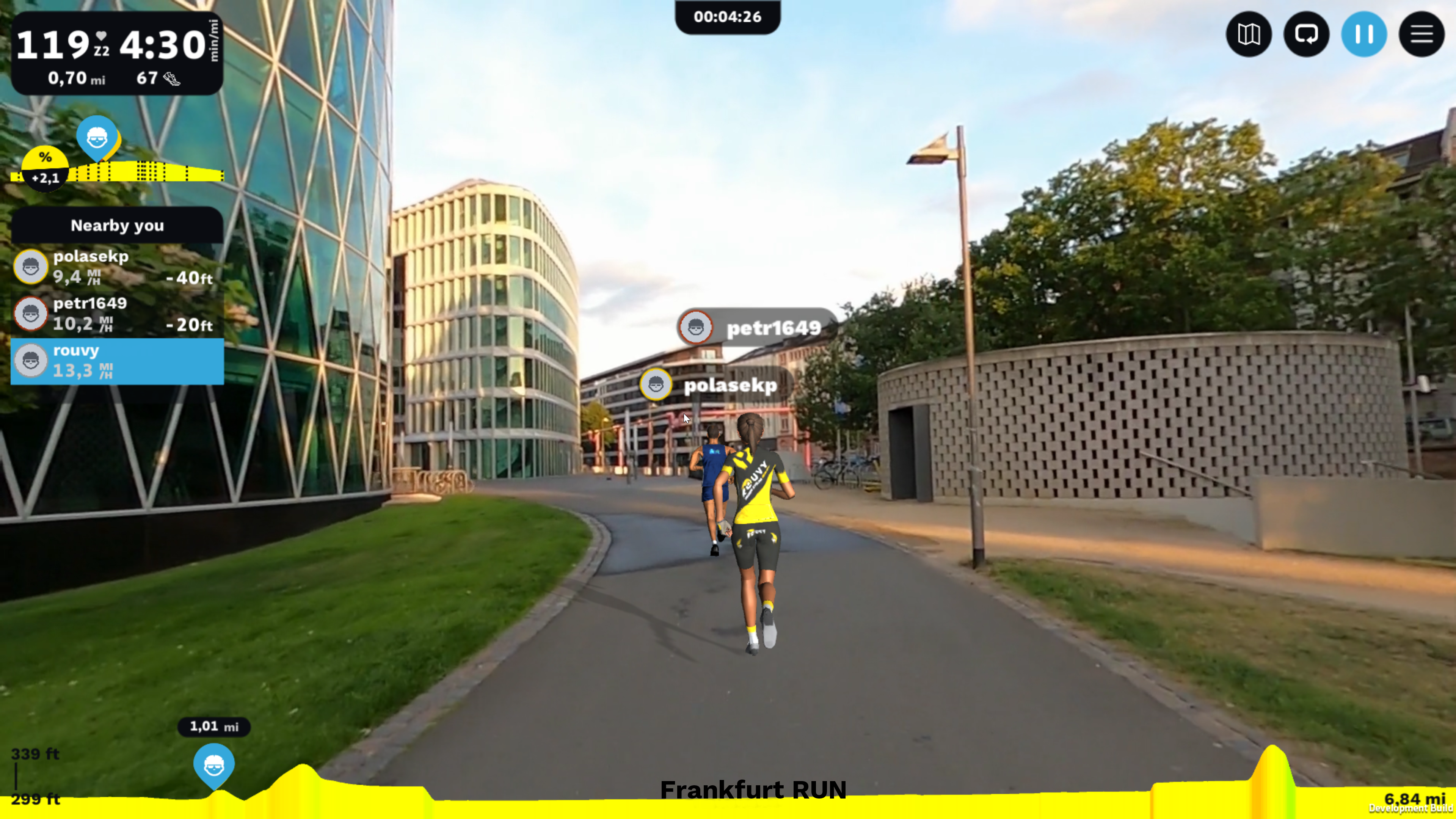 HOW IT WORKS
To get a hold of the new feature you will need a running treadmill and some sensors.
For the first use the user has to select the preferred profile (cycling or running). This is how the running start screen looks after choosing the discipline.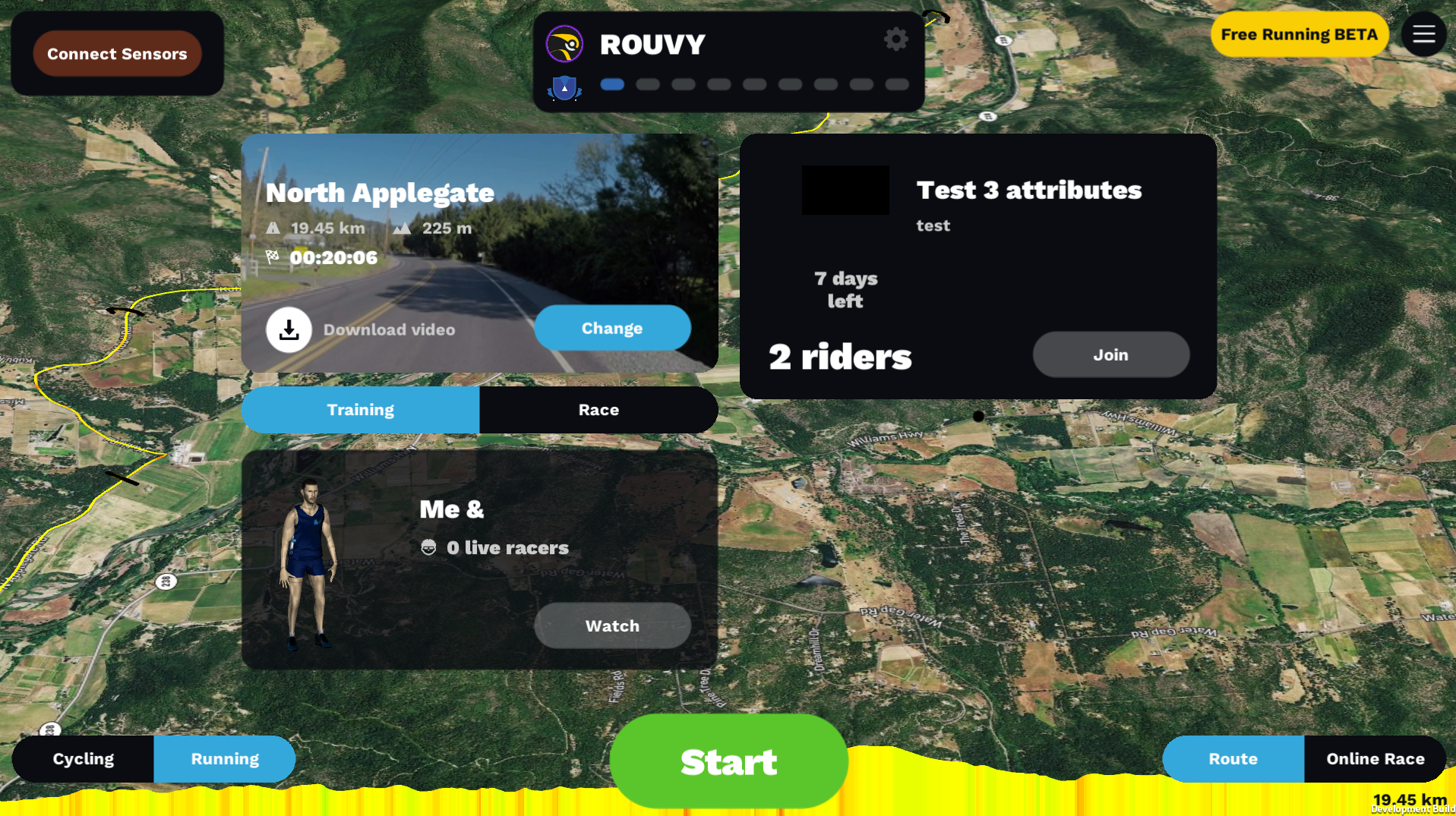 Metrics shown in real-time while running:
heart rate
pace
cadence (equals to strides-per-minute)
distance gained
Activity statistics and detail based on running metrics:
SMP - strides per minute
Average Pace
Heart Rate Zones
*RUNNING POWER (reporting from the footpod) or VIRTUAL RUNNING POWER values are not available at the moment.
ON the course:
runners see the runners only in the terrain (no mixing with the cyclists)
Route selection
The list of categories and routes is based on the choice of the preferred discipline profile.
Special 'running category' will be highlighted in the running profile.
Routes can be
running only
cycling only
both running & cycling
To get you started we launch a couple of running courses. There is much more to come and over time our ambition is to build a run course library on par with our cycling offering. For the moment, runners can run in Spain and UK locations.
BETA limitations
Running results will not be displayed on the leaderboards.
Users are not able to create or view an online running race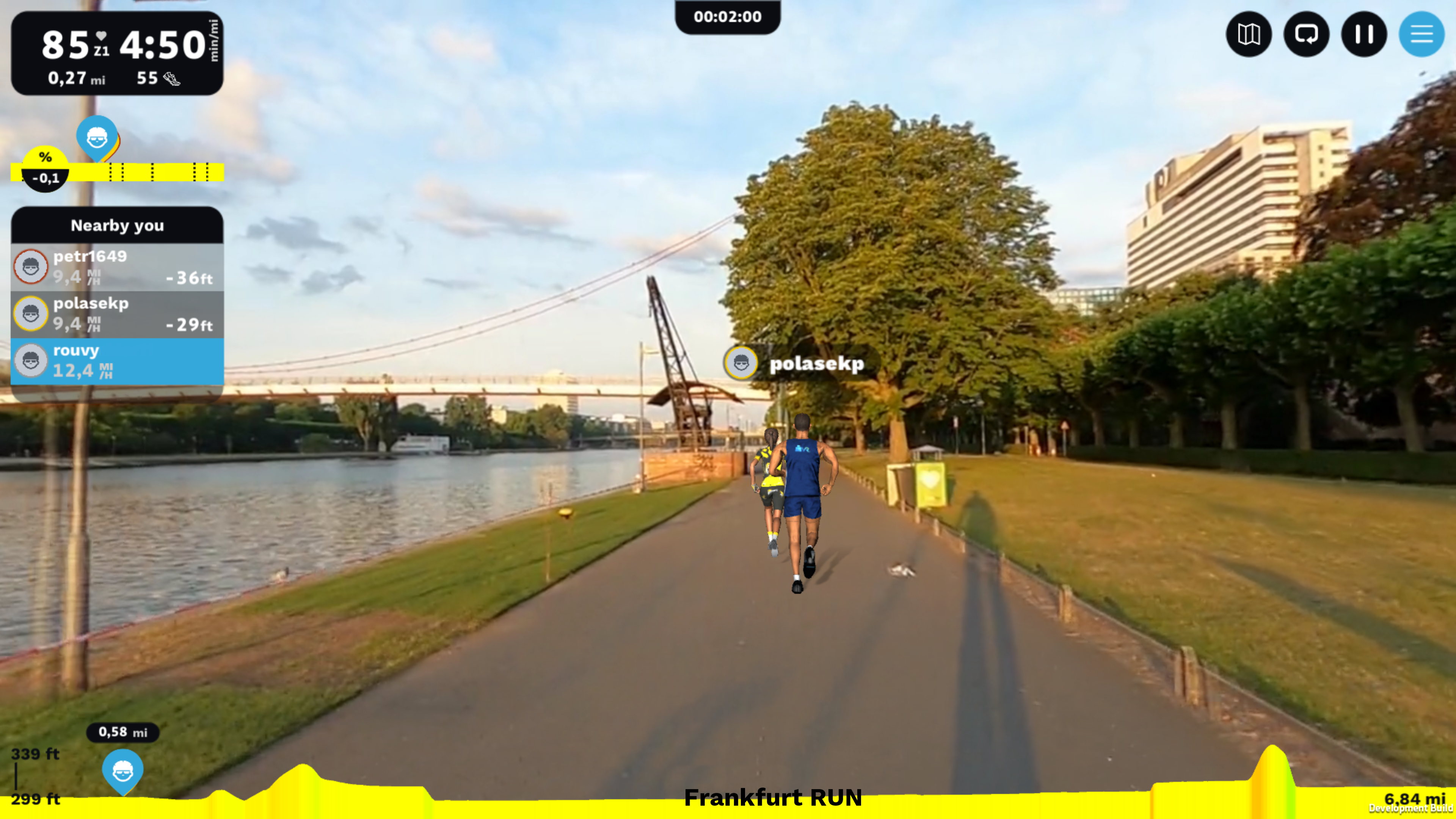 Never minding the limitations It is now possible to run in the augmented mode. So, enjoy and have a great run!
[singing] RUN - RUN BABY - RUN RUN - BABY RUN!