Hello Emidio! You have been a ROUVY ambassador for more than a year now. Could you describe to us how ROUVY has changed your indoor exercise?
My relationship with Rouvy started in 2016, first as a customer and subsequently, thanks to the opportunity that was given to me, in the ambassador program I was able to actively participate in the community, and interact directly with the people of Rouvy. I can say that my indoor training has, therefore, evolved together with Rouvy. I have experienced all the upgrades of this platform, and every year, it has been a new thrill to try new features, routes and workouts. Before I discovered indoor cycling, my annual mileage was very limited because, not being a professional, the time I had to devote to my passion always had to be divided between work, family and home. I started training with Rouvy because it is a platform made by cyclists for cyclists, designed by real people with real roads. This was the cutting edge that made me fall in love with this training methodology. Also, the many features, such as the ability to perform power-based workouts and the ability to contribute your own routes and workouts to the community, was an additional distinctive factor and strength. Today, I ride about 4,000 km. indoors of my 12,000 annually.
Why are you a ROUVY ambassador? What is your motivation?
I became Rouvy's ambassador in 2019, after a company recruiting campaign was launched. I immediately understood that I could take part in it, and I immediately made the application.
I believe a lot in this training methodology, I strongly believe that indoor cycling can bring back many people to biking, who had abandoned it during the year due to either fear or lack of time. I believe that indoor cycling can improve the performance of cyclists.
By now, Rouvy is a part of my daily lifestyle every evening after work, from October to May. I climb on my bike strictly at home, and pedal on stages and virtual routes, having fun and improving myself.
I like to inspire and motivate people to practice cycling and show the beauty of this sport. Rouvy is my most important ally.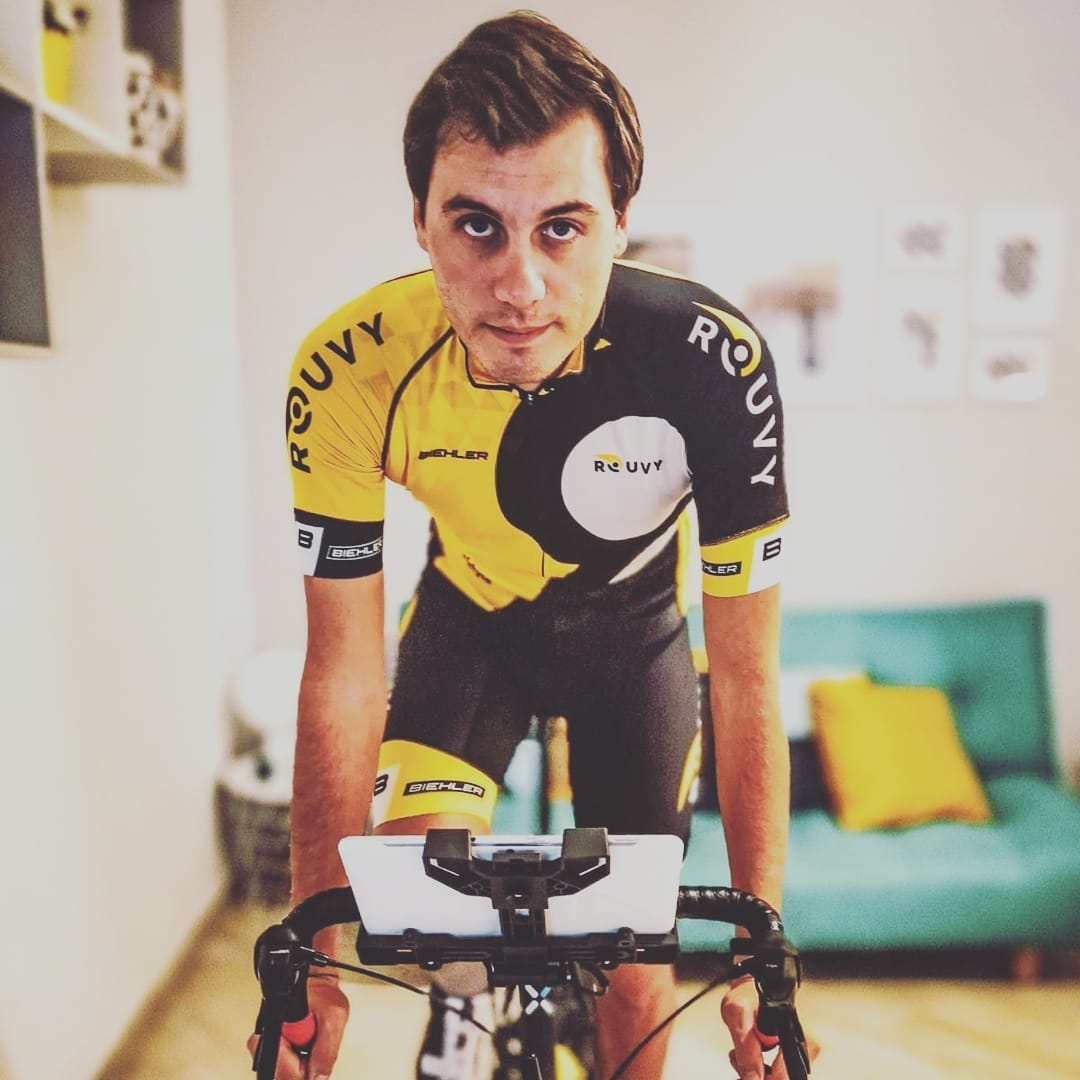 What do you do, what is your occupation/job?
I have a degree in economics, and after being a consultant in the best consultancy firms for many years, for the last two years, I have been working as Manager of the consolidated financial statements in one of the most important Italian food companies. As you can tell, my life is made up of more than eight hours a day of financial statements, accounting principles and meetings. But I have always played sports, since I was a child, and I cannot distort my sporting nature.
Who knows? One day, I might become an Account Manager for a UCI world tour team and merge my passions!
When do you train the most?
I tend to train little but often, even for the job I do, I have little time. Usually, I train at least 1 hour a day on Rouvy from Monday to Friday, varying between route, workout and free ride, and then, on Saturday and Sunday, I take the opportunity to go out on the road.
However, I follow an annual training plan based on 4 cycles and various weekly / monthly training microcycles. At the end of the year, I usually participate in ten Gran Fondo races around Italy.
How many kilometers have you already cycled on ROUVY? What is your favourite route?
To date, I have done around 2,000 kilometers, but I am sure that this number will increase significantly this year due to the quarantine periods that we are obliged to respect due to Covid-19.
My favorite route on Rouvy is Passo Giau; it is a climb very similar to one in my region, and it is perfect for improving your Vo2Max.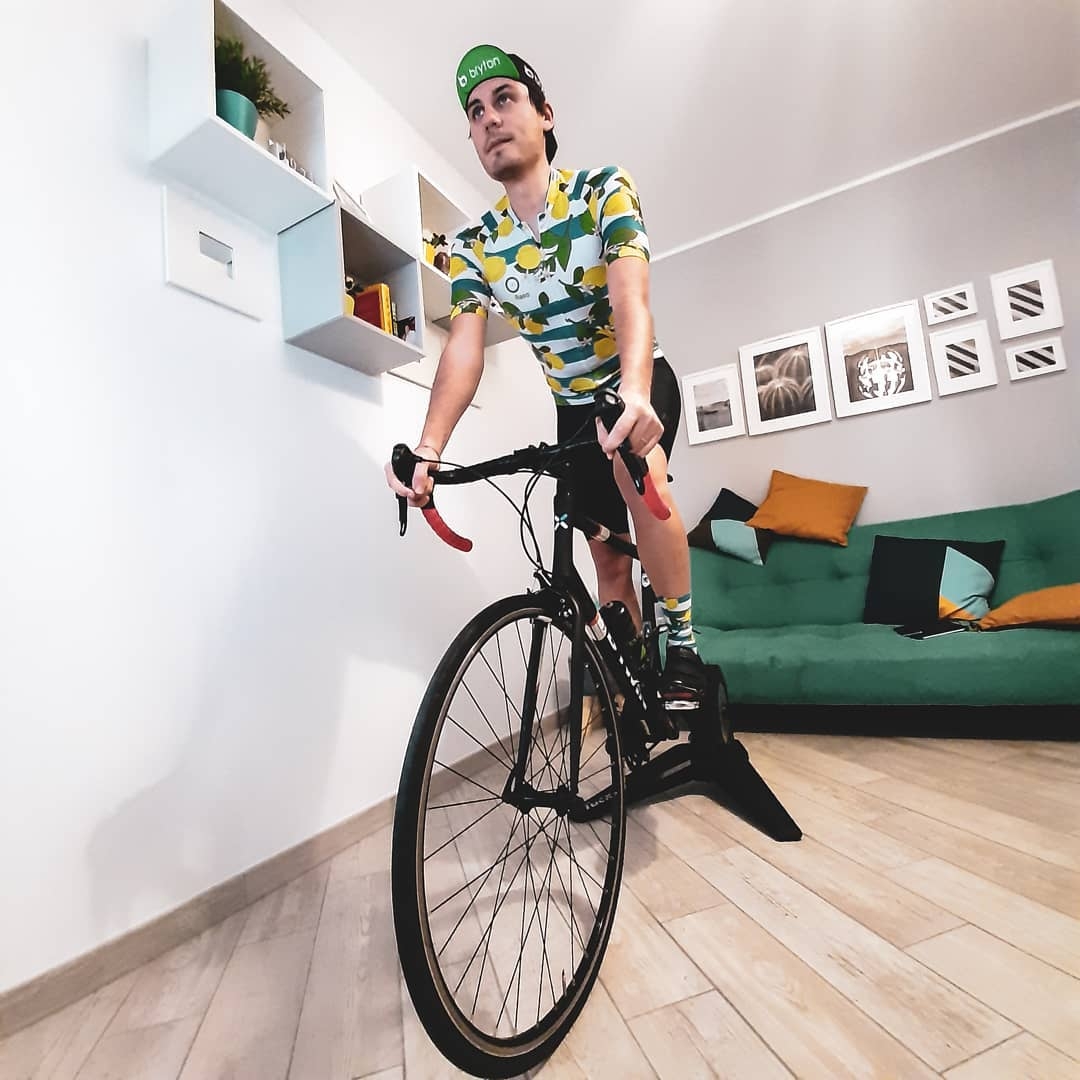 You come from Italy, so tell us a bit more about the situation there at the moment?
The situation in Italy is very hard, the Covid-19 in our country has manifested itself in a very violent and unanticipated way compared to other European states. At the beginning, this found us unprepared.
Now, the state TV confirms that the infections are decreasing, but the quarantine period has been extended until May 3. Then, after May 3, we don't know if it will start again. For now, we must remain united and respect the rules. My hope is that an international working group will be created between all states to get a vaccine as soon as possible.
How are you personally dealing with the lockdown?
Personally, I am lucky because my region is not in northern Italy and, therefore, I live with less terror. However, the fear is still great. So, working in a food company, this industry is considered essential. Therefore, even in the lockdown period, I have continued to go to work, even if I alternate a few weeks of smart working.
I am used to training at home, so I am not suffering much, even if sometimes during these beautiful sunny spring days, I would like to go out.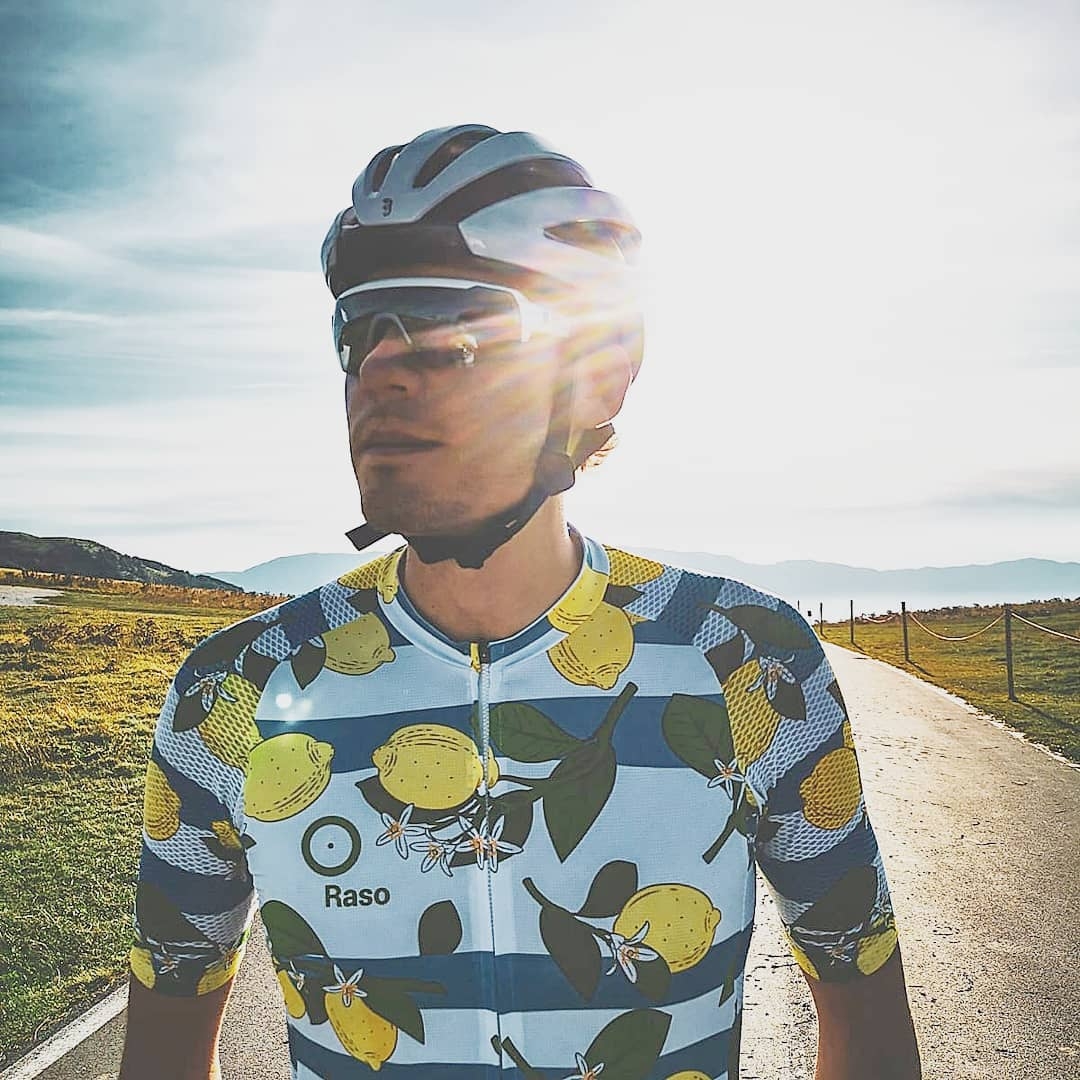 We have noticed people singing in the evening from their balconies. How would you describe this? / What is the purpose of this - to cheer the people up, show the strength of community holding together or paying respect to the serving people in the NHS, such as doctors and nurses?
We Italians are a very strange people, but we are very affectionate people, who love being together.
The meaning of the many flashmobs that have occurred is to remind us that even if we are physically separated now, we remain close within our hearts
For me, these gestures, our attitudes, represent our identity, and I am sure that this response has encouraged many people not to despair in this period of quarantine.
What is your biggest motivation for riding on ROUVY?
I have set annual goals, and I don't like finding excuses. We probably won't go back to competing before August, but I want to be ready.
For me, Rouvy is not only a training tool, but it is also my trainer.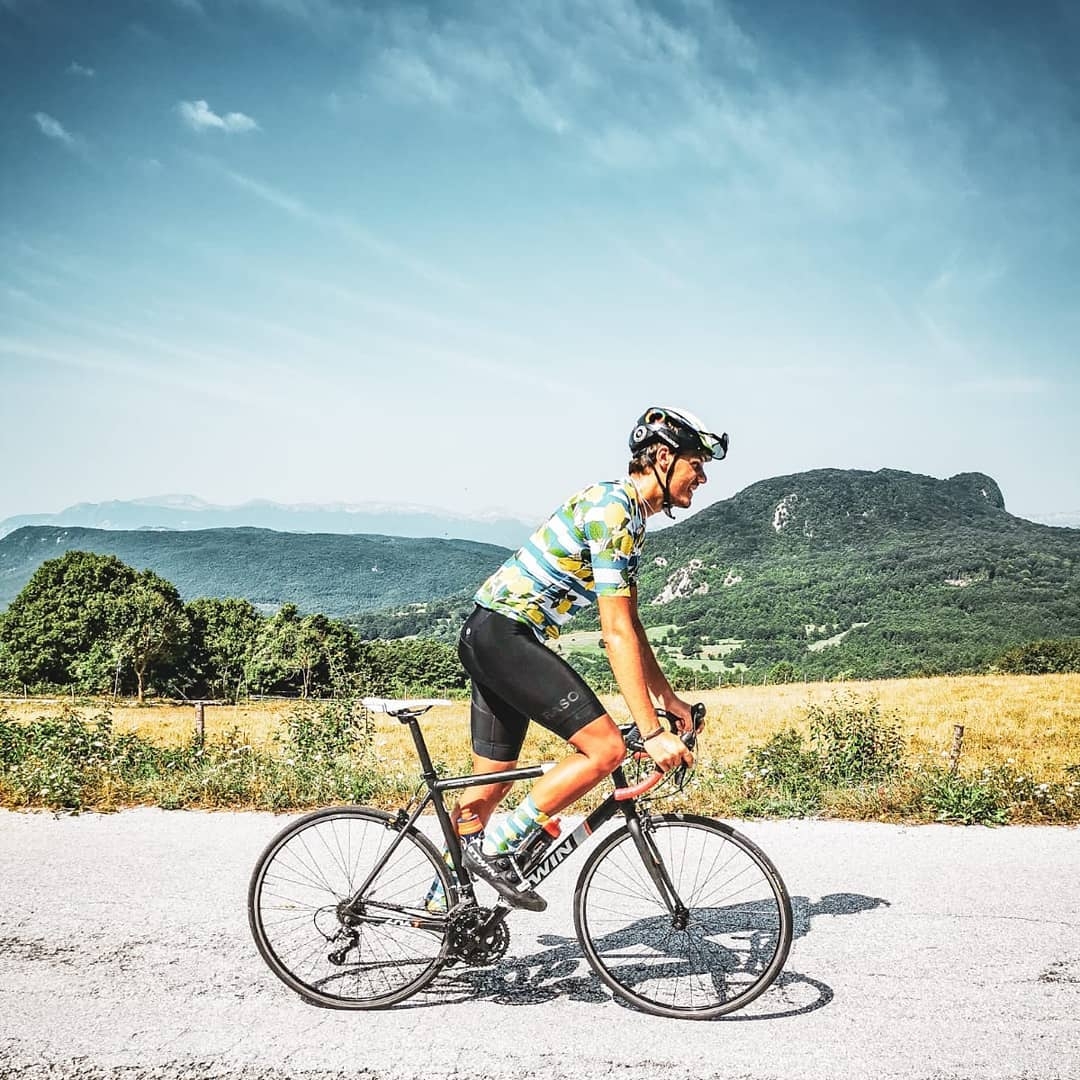 What do you like about cycling?
I am a romantic. I love everything that this sport gives us. From the feeling of happiness that you feel after climbing your favorite climb, to the tiredness you have the next day.
I love to live it at 360°, and for me, it represents my lifestyle. I am lucky enough to have a partner, who loves this sport like me, and I hope that my romantic love for this sport can one day also be a life value for my sons.
What is your message to all of your fans?
Never get down - always smile - because that curve on your face is all you need to make things right.