INTRODUCTION
Ask any coach what percentage of athletic success is contributed to physical attributes versus mental, and you are likely to receive an answer heavily skewed toward the mental attributes. With endurance sports, there is one element that all endurance athletes must confront if they wish to excel, and that is the mental game. Lack of an adept mental game can lead to inconstancy, waning confidence and underperformance.
How strong do you think you are mentally? If you are a coach, does your athlete have adequate racecourse experience? Would you take advice or make changes to your preparations if it gave you a slight advantage on race day? Fortunately, Rouvy allows cyclists to get added race day experience with their "A" race... on race day.
MOTRO LEARNING IN ENDURANCE SPORTS
What is Motor Learning and what does it have to do with endurance events? If you have not heard of it, let me introduce you. Motor Learning is the change in internal processes, associated with practice or experience, that determine a person's capability of producing a movement (Schmidt & Lee 2008; Baker & Young 1960). In our case, the movement would be the act of cycling. This would be done through the visualization of simple or complex motor activities, in the absence of physical movement, with the goal of enhancing performance. This type of event preparation is one method that many athletes use (Sanderson & Cavanagh 1990). We have all seen it. The gymnast visualizes their routine prior to performance or the golfer visualizing their next shot (Lebon, Florent, et al. 2010).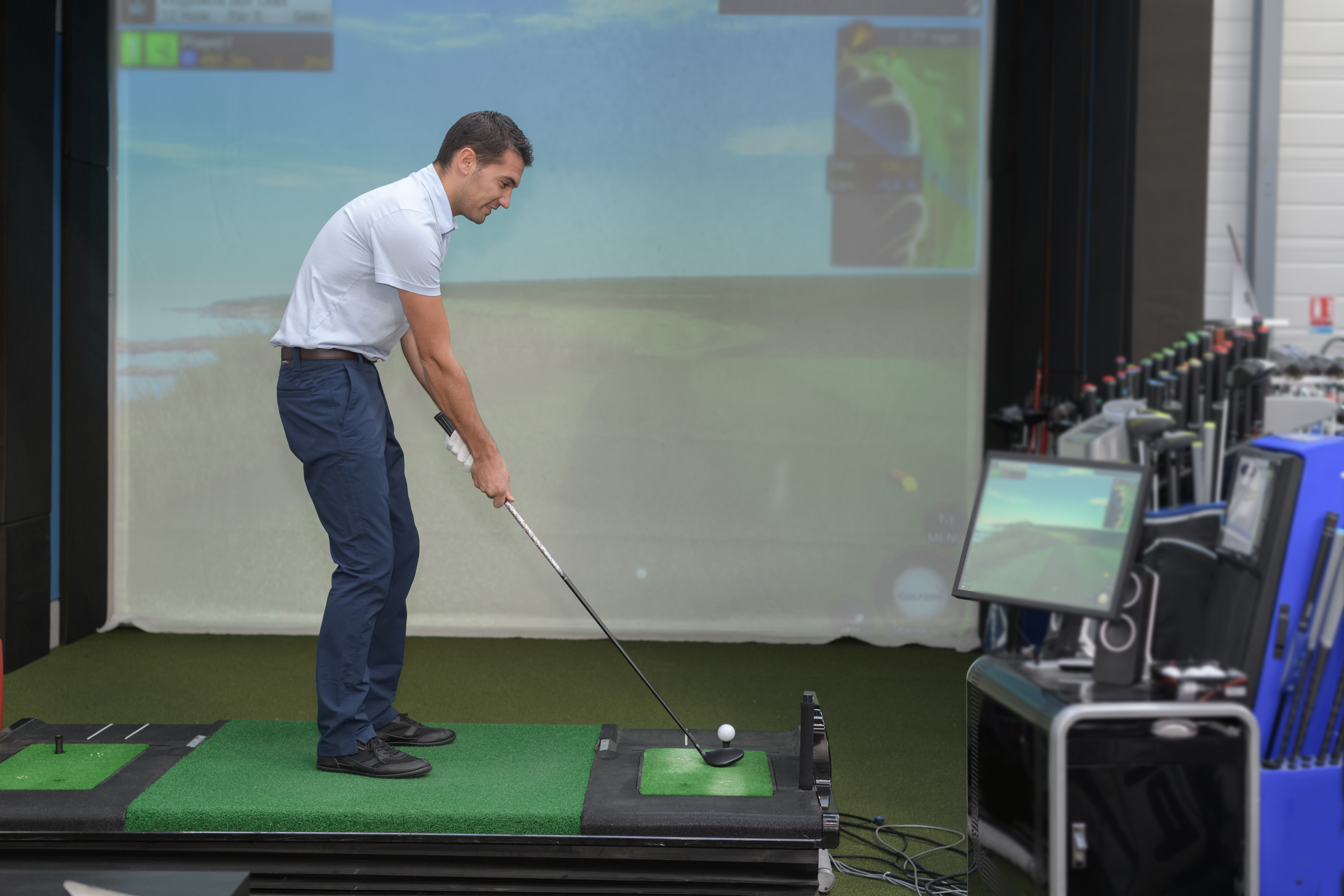 This same technique can be applied to endurance athletes. For example, an athlete could visualize going through their time trial bike course. The more they can experience their course, both mentally and physically, the more confident they will be with their performance during the event. Did you know that you can do this exact type of preparation with Rouvy? Rouvy allows an athlete to virtually pre-ride the racecourse, allowing the athlete to continue to visualize and mentally map out a plan of attack even before an actual pre-ride is available, gaining the athlete valuable training experience.
The act of learning something new, which includes Motor Learning, is a process defined as 1) the process of acquiring the capability for executing a skilled action and 2) occurs as a direct result of practice and/or experience (Schmidt & Lee 2008).
Learning occurs as a direct result of practice or experience! The ability to ride your event course 6 to 8 weeks prior to the event, would add a substantial amount of race experience for an athlete. This includes the knowledge of topographic gradient changes in your hill climbs and descents, knowing when a challenging section is approaching, or even just knowing which way to turn at the next intersection. All of which could be instrumental in a racer's performance. Unfortunately many races are not held in your local area, making it hard to pre-ride every course. However, now out of town racers do not have to be at a disadvantage. If you don't have the luxury to make the trip a few days prior to your event date, you can ride it with Rouvy.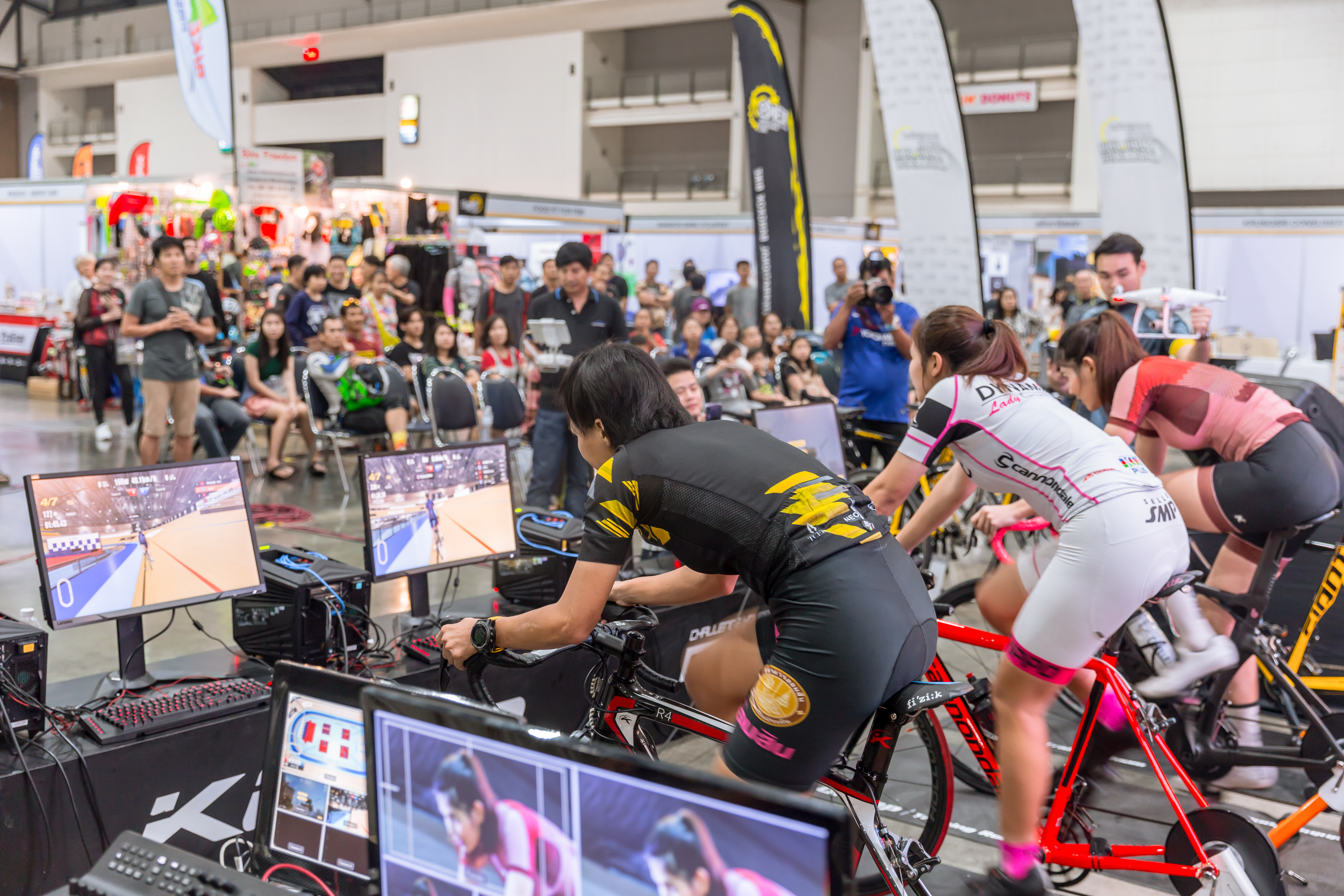 PRACTICE REALLY DOES MAKE PERFECT
You can practice to perfection with Rouvy by virtually riding your event course. And as the official virtual training partner of IRONMAN, not only do you get the advantage of riding the course, you also receive feedback about your movements through the course. Rouvy also allows you to practice your nutrition and hydration plan for your event, and when to add extra effort combined with areas of recovery.... on the course!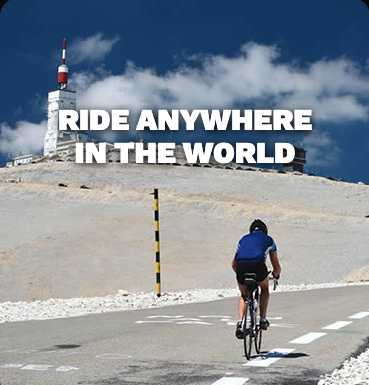 ROUVY PROVIDES FEEDBACK FOR LEARNING
For example, you can receive information (vibrations) from your tracking device when you enter a prescribed pace and zone. Your smart trainer can convey gradient changes by increasing the resistance while pedaling. Rouvy provides detailed gradient changes, elevation gain, and loss, speed, watts, and HR. And you can add in your own humidity or elevation, in order to adjust your reality to the conditions you will see on the event day
Augmented Feedback from Rouvy: Concurrent feedback: Information presented during the movement, occurs while virtually riding the course. Rouvy provides speed, gradient changes, watts, speed, and distance.
Immediate feedback: Rouvy keeps track of your time on the course, comparing previous ride attempts. As soon as you are done with the ride you know how hard you have worked.
Accumulated feedback - Rouvy uploads to TrainingPeaks, Strava, and has its own workout calendar. All performances and rides can be compared and analyzed.
Knowledge of Results - keeping a detailed journal of your hard efforts.
Distinct - Feedback that represents each performance separately. Did you set a new PR today? Compare to other athletes how hard you need to train. Compare what your competition has done.
Knowledge of Performance - all performances are compared and analyzed - immediately compare previous times on the course.
CONCLUSION
If you want to improve in your chosen sport, you need to train all aspects of your sport: both physical and mental (Lebon, Collet, & Guillot 2010). Knowing the course can provide confidence, improve skills and abilities that you can use on race day. Familiarity with your course will lead to better performance. Training the cognitive aspect or your mental game can lead to consistency, confidence and optimal training of an endurance athlete.
REFERENCES:
Baker, C. H., & Young, P. (1960). Feedback during training and retention of motor skills.
Canadian Journal of Psychology, 14(4), 257-264.
Lebon, Florent, et al. "Benefits of Motor Imagery Training on Muscle Strength." Journal of Strength and Conditioning Research, vol. 24, no. 6, 2010, pp. 1680–1687., DOI:10.1519/jsc.0b013e3181d8e936.
Schmidt, Richard A., and Timothy D. Lee. Motor Control and Learning: a Behavioral Emphasis. Human Kinetics, 2008.
Sanderson, D. J., & Cavanagh, P. R. (1990). Use of Augmented feedback for the modification of the pedaling mechanics of cyclists. Canadian Journal of Sport Science, 15(1), 38-42.