Dear Rouviers,
It has been one heck of a period of time. Hasn't it? While you were enjoying new AR routes and recently arrived REAL SPRING CLASSICS, the ROUVY's quickly-growing team behind the scenes was working from dawn till dusk like little warrior ants to make this all run smoothly.
PLATFORM GROWTH
There was no time for a full report like we did last year, but hopefully, later in the spring, we will get that done. Nevertheless, please have a glimpse of what has happened over the winter.
# of available as of March, 24, 2020:
video films: 4,000 (!)
Workouts: 6,000 (!)
# of Indoor activities:
Year 2019: 1,122,007
January, 2019 (1-month): 136,002
January, 2020 (1-month): 200,253
Total distance, km. (ridden on the trainers):
Year 2019: 19,522,617
January, 2019 (1-month): 2,337,737
January, 2020 (1-month): 3,271,766
In the last weeks, we have noticed the extreme increase of interest for ROUVY. We are very happy, on another hand we are sorry for the delayed uploads. We do our best to ensure the great experience and optimize all processes for the infrastructure to be ready for the future!
Thank you for putting up these incredible numbers and making it happen! Without you, ROUVY would not have been able to get to the point where the platform is now.
DIGITAL RACE EVENTS
For those of you who did not have a chance to see or ride in real-time - first ROUVY Classics were a blast!
You can still watch all of the races on ROUVY's Youtube Channel:
APP UPDATES AND RELEASES
On April 1, ROUVY Apps were divided into 2 versions (iOS 5.0.0, Android 5.0.0. and Windows 7.0.0.):
ROUVY AR (all platforms: Win, iOS, Android, Mac, Apple TV, but via BLUETOOTH ONLY)
AR Virtual Rides (available in 2K for download)
AR/Online Races with the official race branding
More than 4,000 filmed routes
Unlimited # of Virtual Partners
Spectator Mode (yep, now you can find the most crowded route quickly)
Custom-fit Avatars
Simple UI and improved sensor connect
ROUVY AR is the best for Digital Races, Group Rides, immersive experience and enjoyment of the 1:1 branded official race courses.
ROUVY WORKOUTS (Win, iOS, Android with the old UI - just like all in the feature descriptions on rouvy.com)
TrainingPeaks Workouts and integration
All 6,000 workouts in the catalog
Virtual Routes, but:
- only 3 virtual partners in AR
- limited experience in Online Races (it's not optimized for the on-line races with a big number of participants)
*Challenges and Career are cross-platform, and will be available in both.
Unfortunately breaking into 2 versions is necessary, as it will take time to move the structured training part and ANT+ support onto the newer apps. We are probably talking about a 5-month period to unite everything into one ROUVY app. Please be patient.
PRICING
ROUVY AR was released out of beta today (April, 1, 2020), but will stay FREE during APRIL, 2020.
The Standard Plan is set to be removed as of May 1, 2020. So, ROUVY will be from $10/month only from that date. ROUVY WORKOUTS are to stay paid through April and later on, until the apps are united in UI and features.
Payments through Itunes and GooglePlay as of April 1, 2020 have been removed. Payments from April 1, 2020 will be available only via www.rouvy.com.
All subscriptions acquired earlier via the app stores are to stay valid till expiration.
CLOSEST ON ROADMAP:
As there were well-deserved complaints about the rider's avatar and its movement, we have worked hard to improve it and get it right. The plan is to release that in April. ANT+ support and the support for classics trainers in ROUVY AR will be available in May. In the meantime, an ANT+->BLE adapter can be used.
MIDTERM ON ROADMAP:
Due to the multi-year partnership with IRONMAN ROUVY will work on significant improvements for triathletes.
OFFICIAL RACE PARTNERSHIPS
(signed for 2020 and beyond):
Tour de Suisse (Switzerland), TORTOUR (Switzerland), KOLO PRO ŽIVOT (Czech Republic), Mallorca Triathlon 140.6 (Spain), XTERRA (Czech Republic, limited partnership) and IRONMAN - \0/\0/\0/ Yes! - and many more race courses and events are in the pipeline.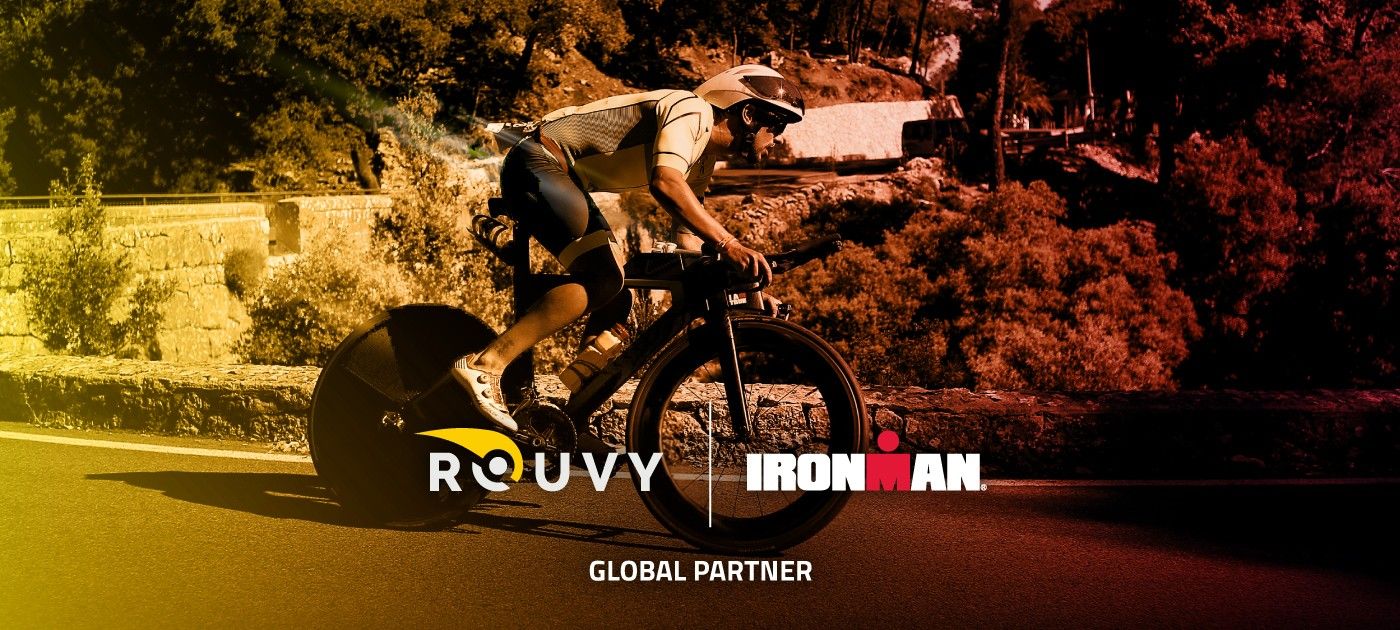 DIGITAL RACES UPCOMING:
IRONMAN VR (to be streamed on IRONMAN Facebook Watch)
THE SWISS DIGITAL 5 by Tour de Suisse (to be streamed on Swiss Television)
Community versions of the above
Enjoy your rides, and we'll see you on the virtual-but-real roads!
Sincerely yours,
The ROUVY TEAM