Unlike Stage 6 and Stage 7, which were located in the same region, Stage 5 takes the peloton to Western Switzerland. The first part of the stage starts in the canton of Vaud, passes the headquarters of UCI and provides a preview of the World Road Championships take place in this region in the fall. At this time, we are bringing you only the final section, which is new and different from previous tours - the route to Leukerbad. This change is sure to bring more surprises to pro riders and intrigue to spectators.

AGARN - LEUKERBAD
Agarn (in Walliser German: Agaru) is located in the German-speaking part of the canton of Valais in Switzerland. The starting point of the course sits at 620 m. above sea-level, and the finish line elevates to 1402 m. in Leukerbad. On ROUVY, this route goes for 26 km.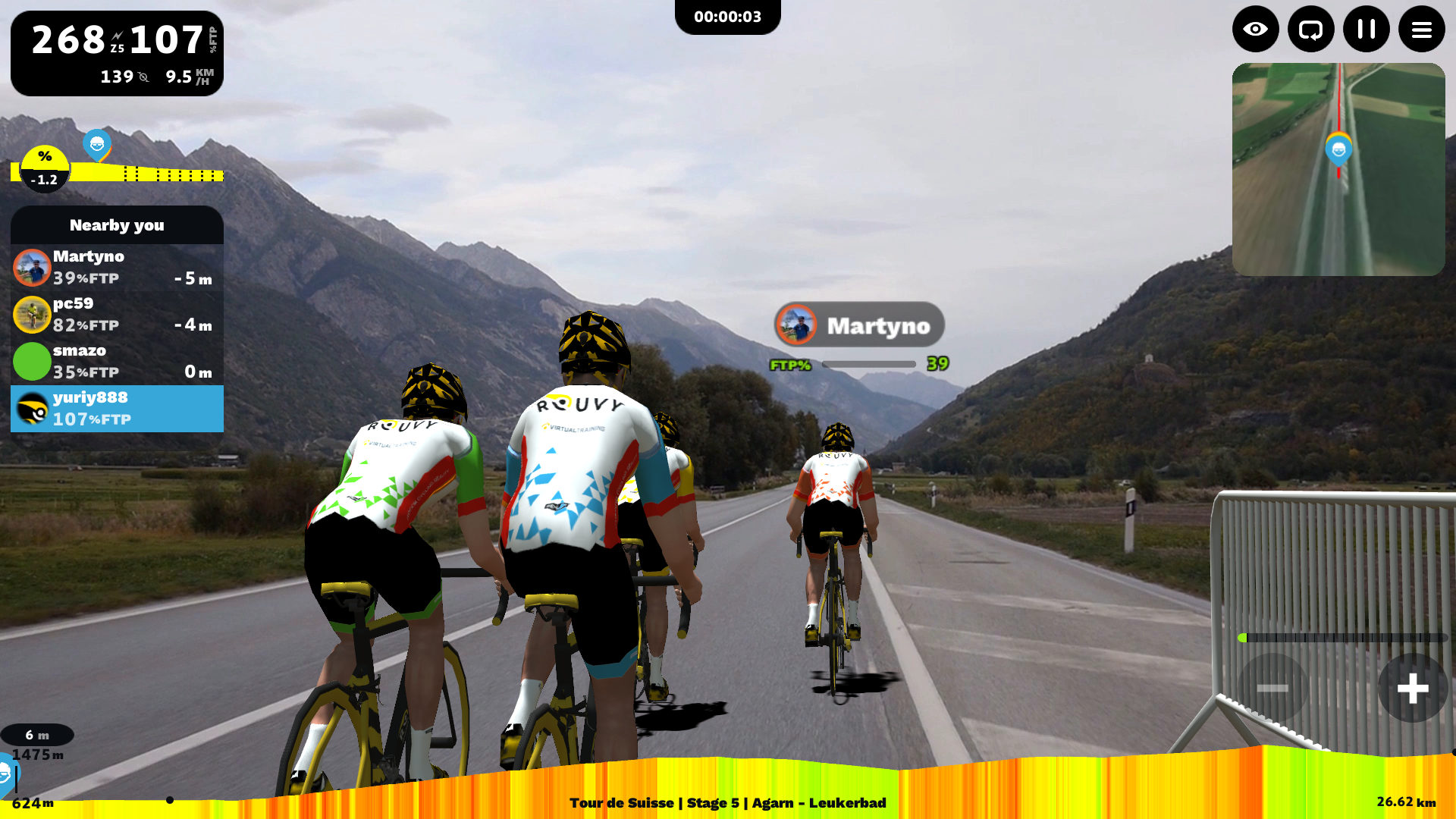 Avg. grade: 4%
Ascend: 1192 m
Max grade: 17%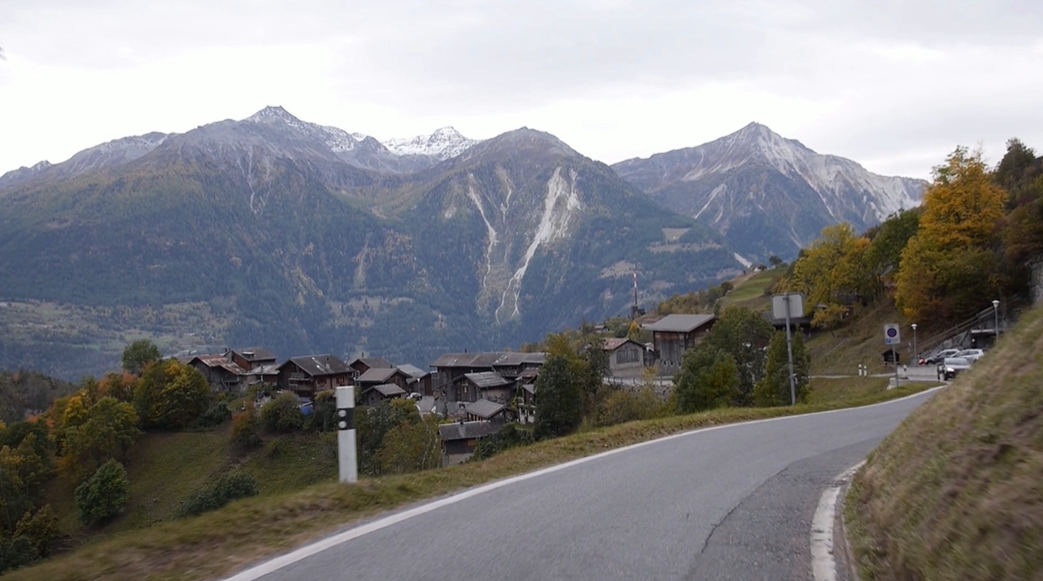 The mountain landscape scenery is very colorful and diverse, with a fairy-tale looking tunnel at the start.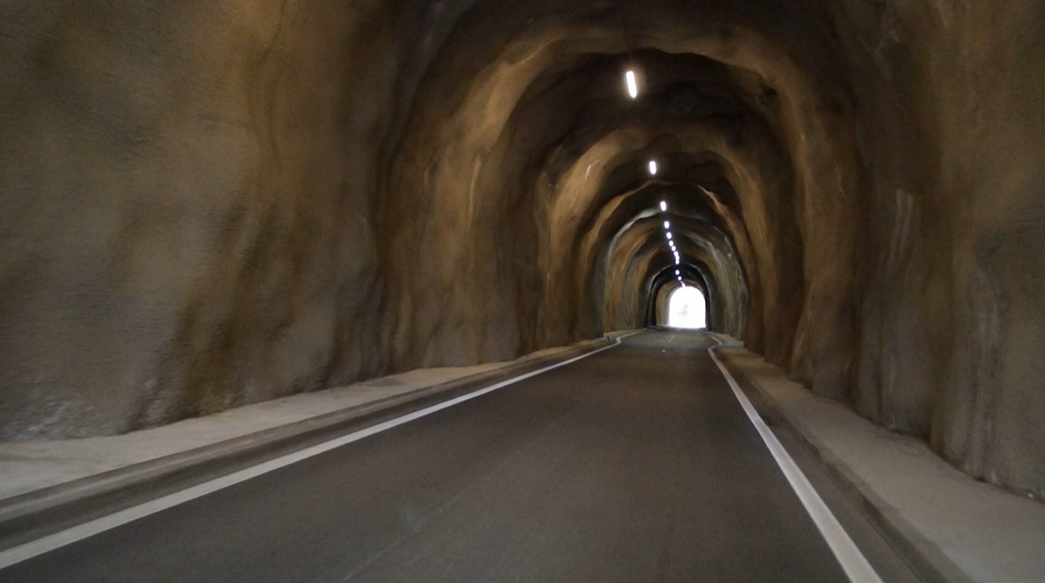 The demanding uphill features multiple turns on the way to Bratsch and Albinen, and then, on to Leukerbad.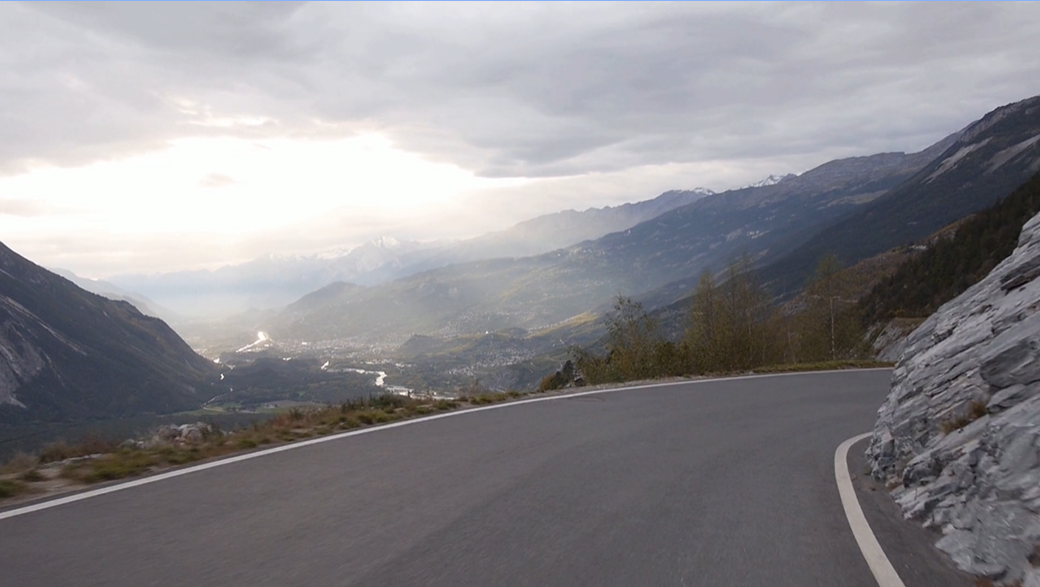 Beautiful views will help you overcome the initial, steeper part of the course elevation. This is followed by an abrupt descent, and then, a moderate but steady uphill segment in the final cut of Stage 5 represents a great endurance workout.
Details and course profile: https://my.rouvy.com/virtual-routes/detail/39329
More info about the remarkable sights of Stage 5 is here on the official TdS website.
[IMPORTANT NOTE: Branding (race gates, banners, and other objects) is visible only in the new Rouvy AR beta apps. To ride TdS, just open your Rouvy app -> All routes (or catalog) -> "Tour de Suisse" folder.]
Stay tuned for more and enjoy!