Stage 6 is in the same region as Stage 7, and takes riders to the highest paved peak in the magnificent Swiss Alps: Fiesch - Disentis - Sedrun.
PART 1 | FIESCH - PASSO DELLA NOVENA
Nufenen Pass (In Italian: Passo della Novena) is the highest mountain pass with a paved road within Switzerland, 2,478 m. above sea level. It lies between the summits of Pizzo Gallina (north) and Nufenenstock (south). On ROUVY, this route goes for about 35 km., and over this distance, you will have to climb more than 1.5 km. in elevation. It's a very challenging and demanding climbing stage that will be a hard nut to crack for even the most experienced cyclists. The good news is that the hardest uphill climb starts when 50% of the course is behind you, and you are properly warmed up. Feel free to push the reality level bar to the left on this one ;).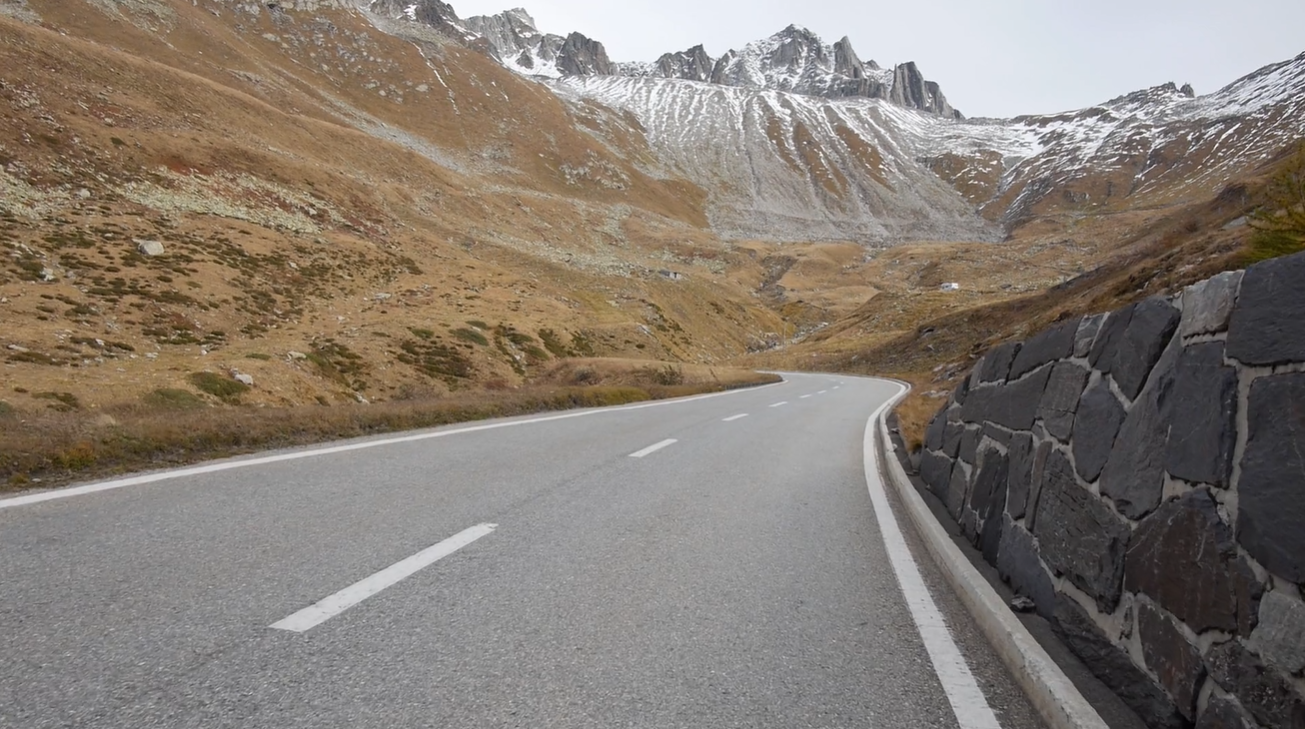 Avg. grade: 4%
Ascend 1520 m.
Max grade: 22%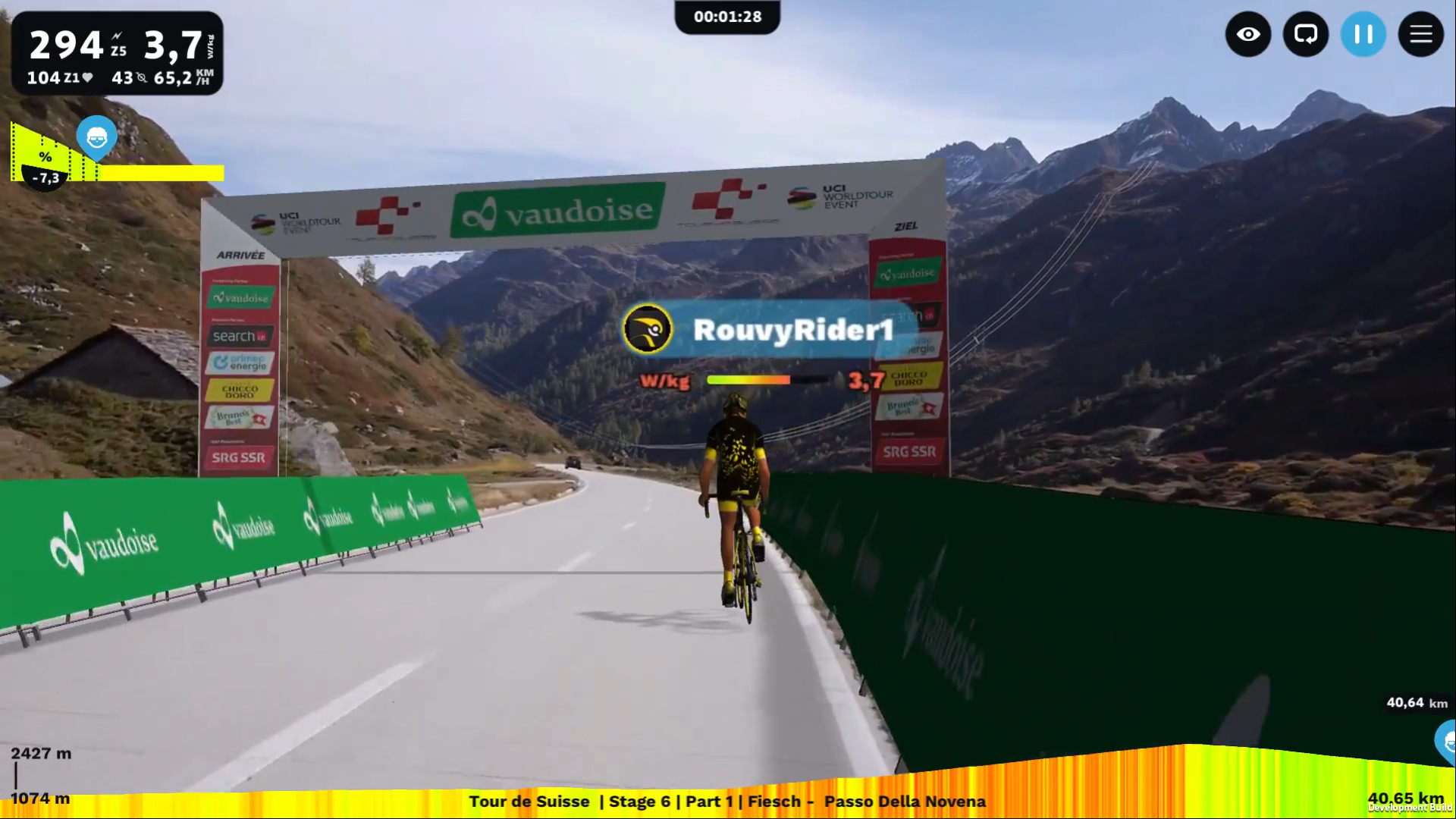 You always want to compare yourself to pros, don't you? Here is a great opportunity to feel their misery in full, and experience why they are paid so much. Sky-touching and breath-taking mountain views will be the reward for those who make it through the steep incline to the relieving descent of the finish line.
Details and course profile: https://my.rouvy.com/virtual-routes/detail/38318
PART 2 | BIASCA - CAMPRA
Biasca is a town in the district of Riviera, in the canton of Ticino in Switzerland, sitting only 301 m. above sea level. This "near the border," 10 centuries-old town has seen clashes of different cultures, and is worth visiting for any kind of active leisure. On this 32 km. course, the rolling terrain in the turns halfway through becomes a steady uphill, but beautiful mountain scenery is there to help you. As always :).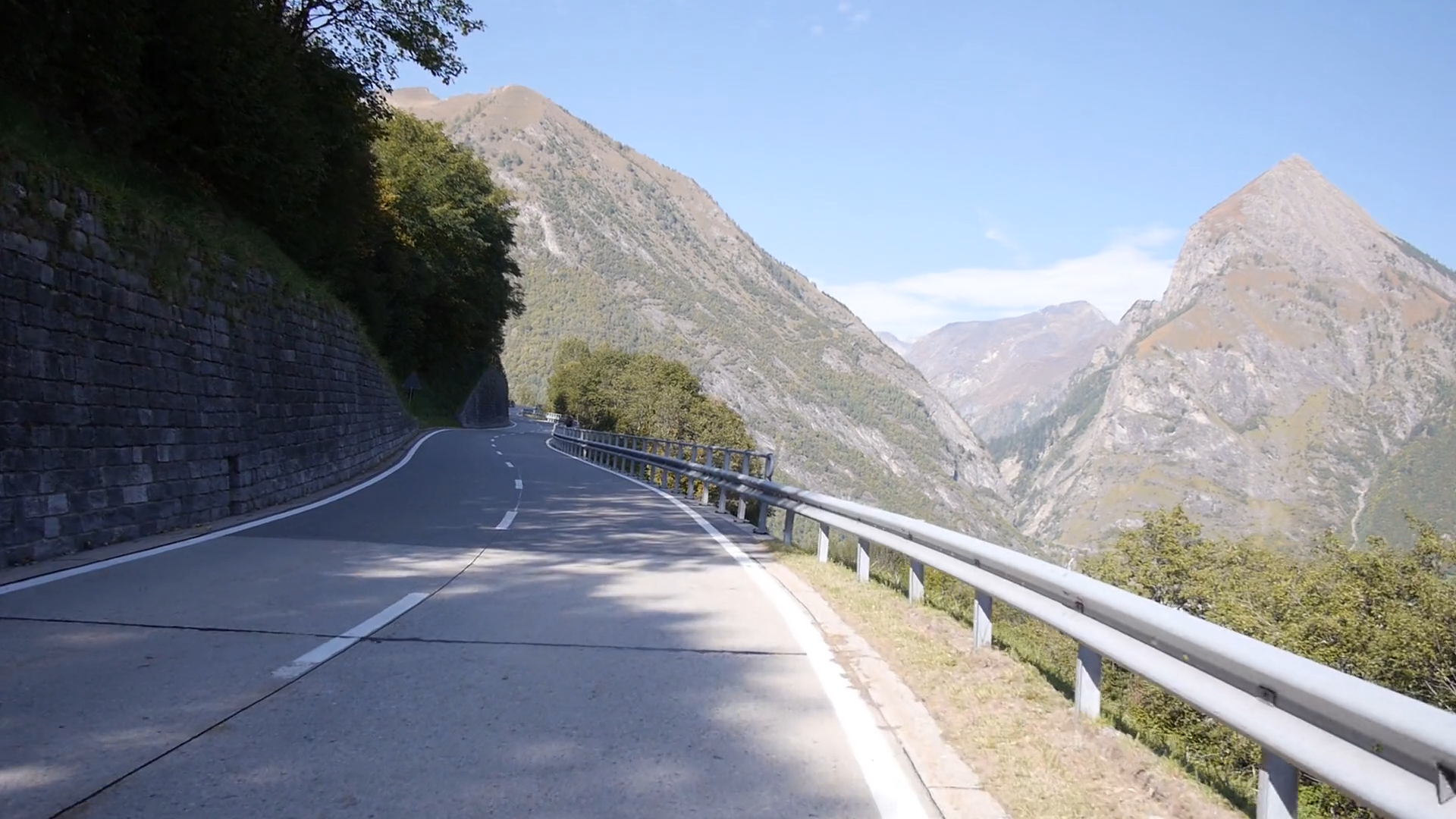 Avg. grade: 4%
Ascend: 1144 m.
Max grade: 13%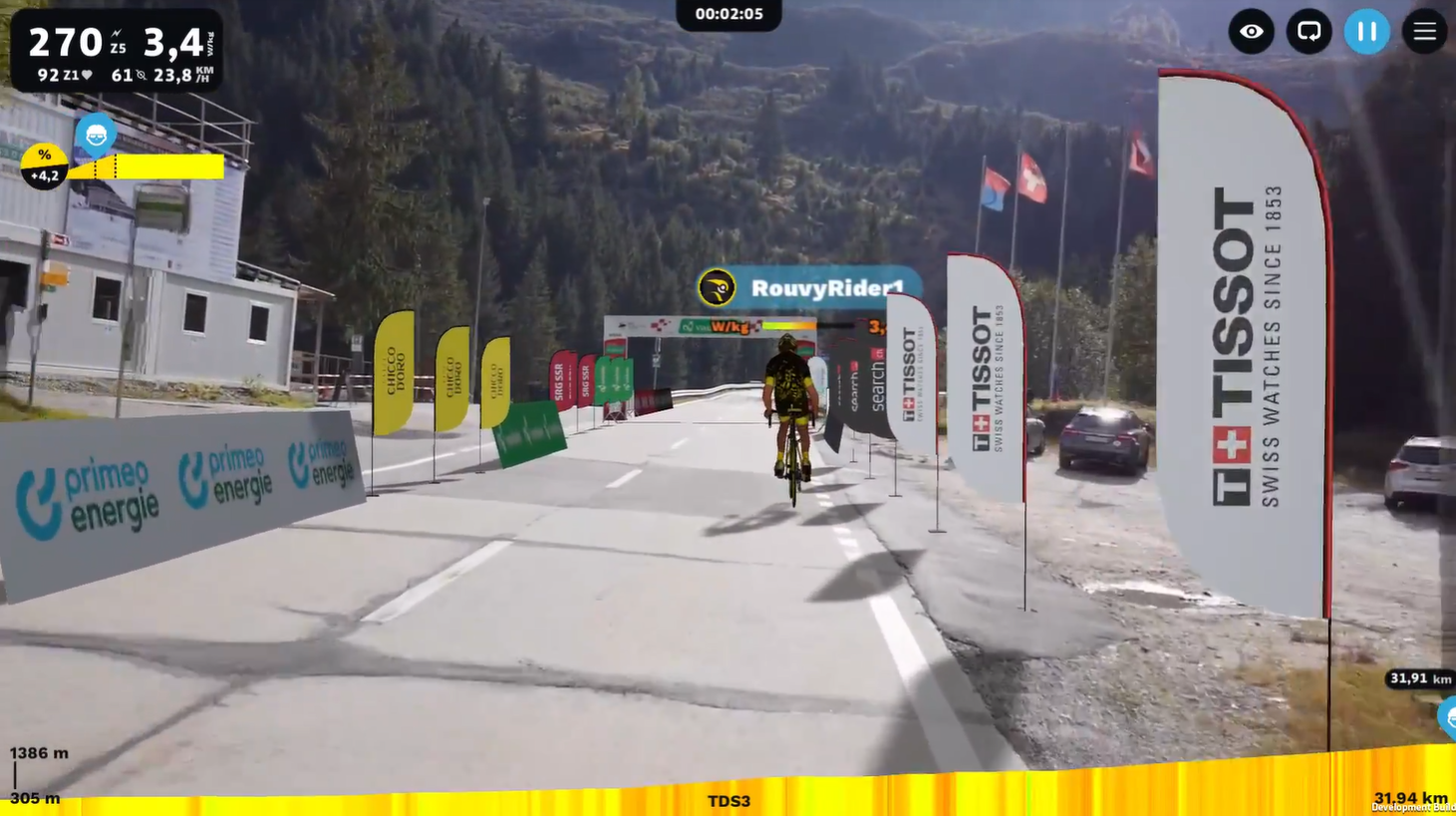 Details and course profile: https://my.rouvy.com/virtual-routes/detail/38320
PART 3 | BLENIO - TUJETSCH
The last part of the stage starts in Blenio, which is also located in the canton of Ticino, sitting at 902 m. elevation. In between high mountain peaks, you will have to conquer 42 km. There is one high and punchy climb to fight in the first half, followed up by a very long and steep descent in the middle. The last moderate-but-long uphill happens before you see the much-desired and deserved Flamme Rouge. This will test your endurance abilities.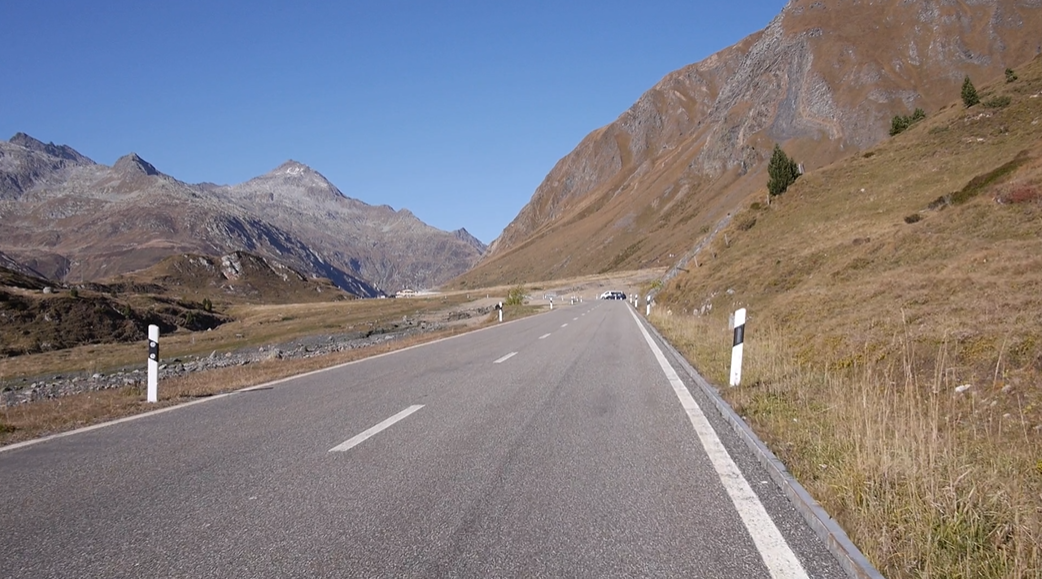 Avg. grade: 3%
Ascend: 1111 m.
Max grade: 25%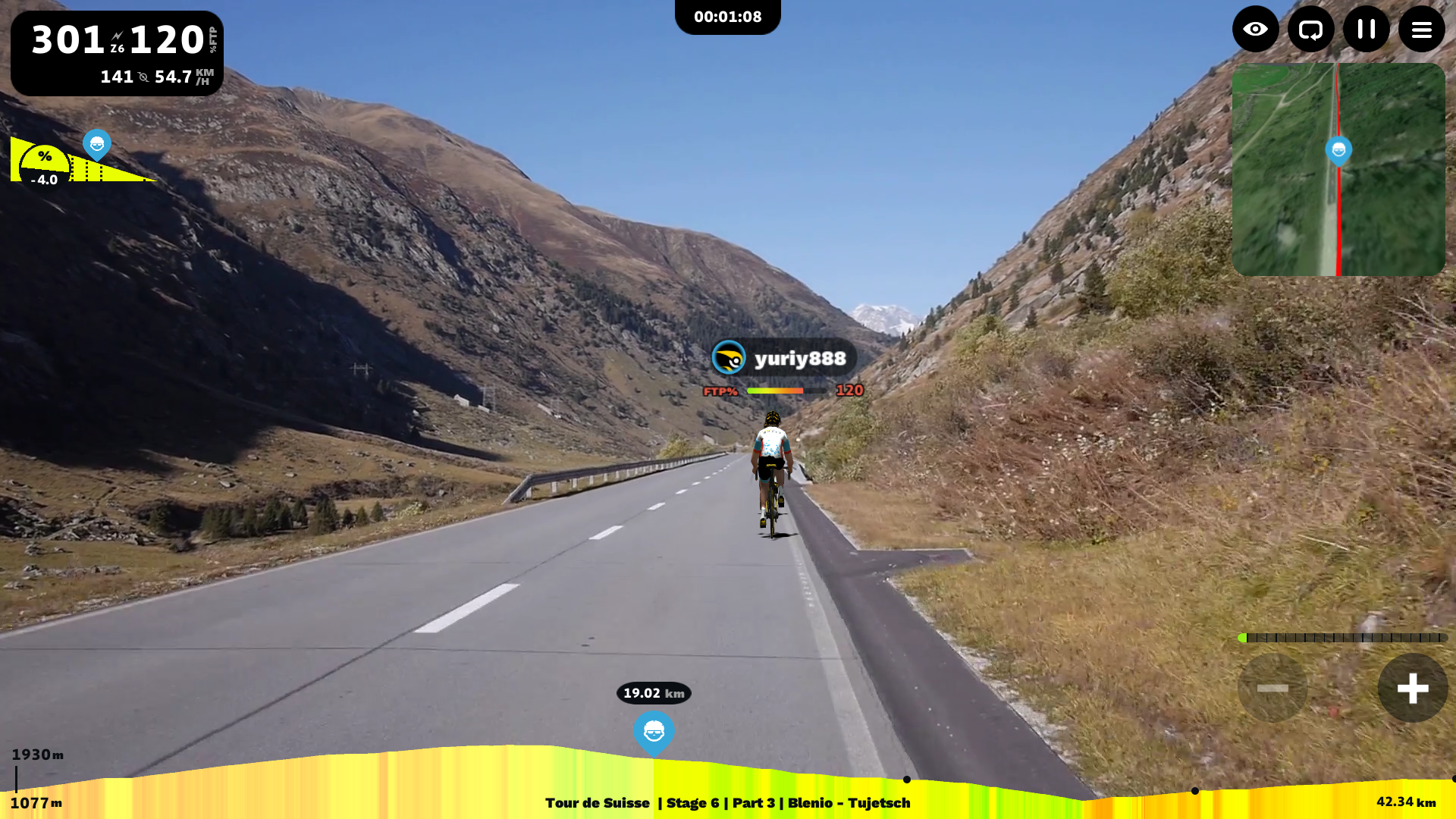 Details and course profile: https://my.rouvy.com/virtual-routes/detail/39637
More info about the remarkable sights of Stage 6 is here on the official TdS web.
Don't be afraid to try them! Most trainers are not able to simulate more than a 15% incline :).
Other 2020 Tour de Suisse stages for an exciting g'ROUVY-ing EXPERIENCE are coming.
[IMPORTANT NOTE: Branding (race gates, banners and other objects) is visible only in the new Rouvy AR beta apps. To ride TdS, just open your Rouvy app -> All routes (or catalog) -> 'Tour de Suisse' folder.]
Stay tuned for more and enjoy!