With the quick follow-up on the announced partnership, ROUVY releases Oberalp Pass and Sedrun - Andermatt part from Stage 7. Stage 7 takes us to the splendid Swiss Alps. This stage is a Time-Trial: Disentis-Sedrun - Andermatt - Disentis-Sedrun.
OBERALPPASS
Oberalp Pass sits 2,044 m. above sea-level, on the border between cantons Graubünden and Uri. On ROUVY, this route goes about 12 km., and over this distance, you will climb 634 meters.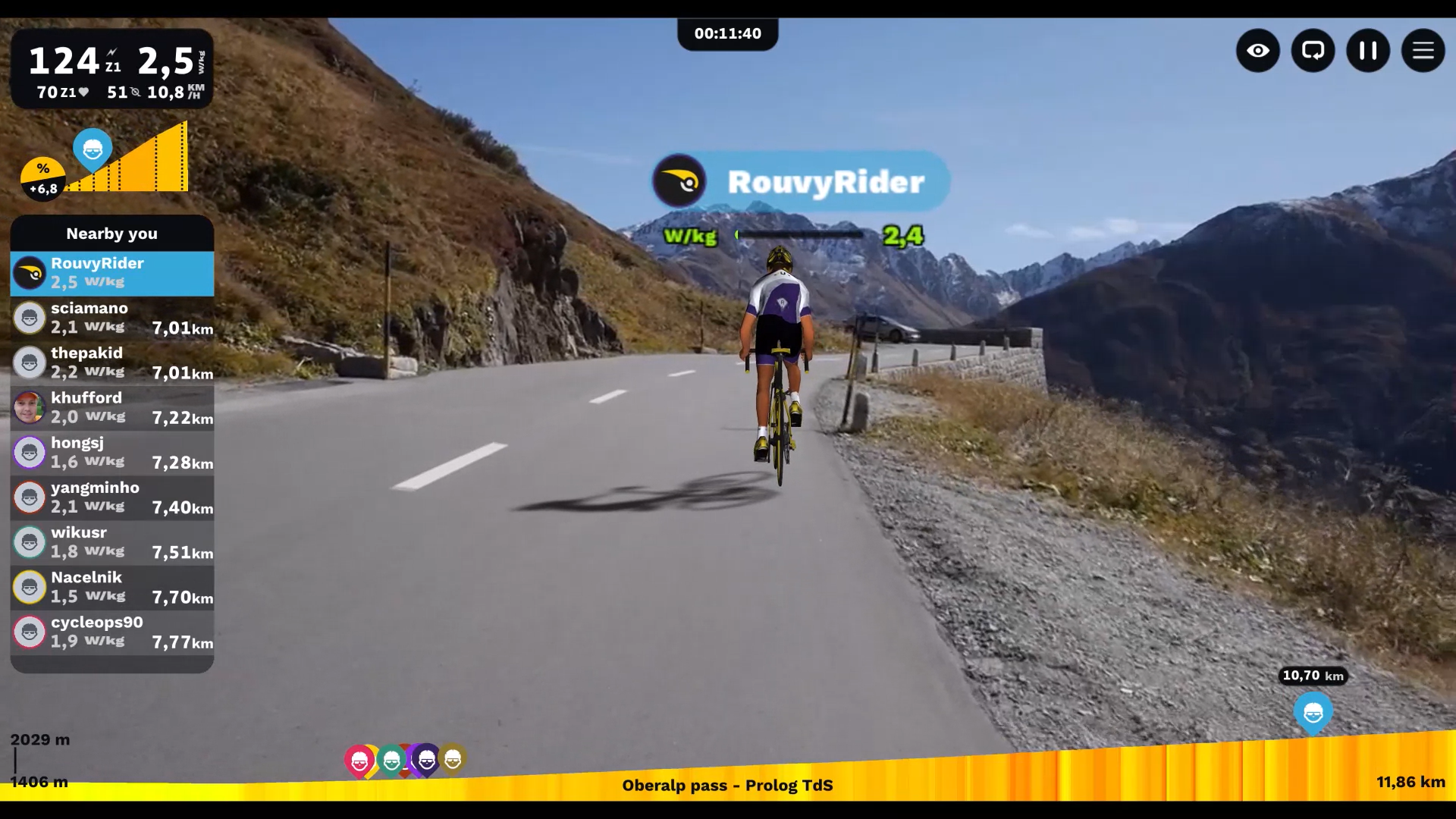 Avg. grade: 5%
Ascent: 634 m
Max grade: 13%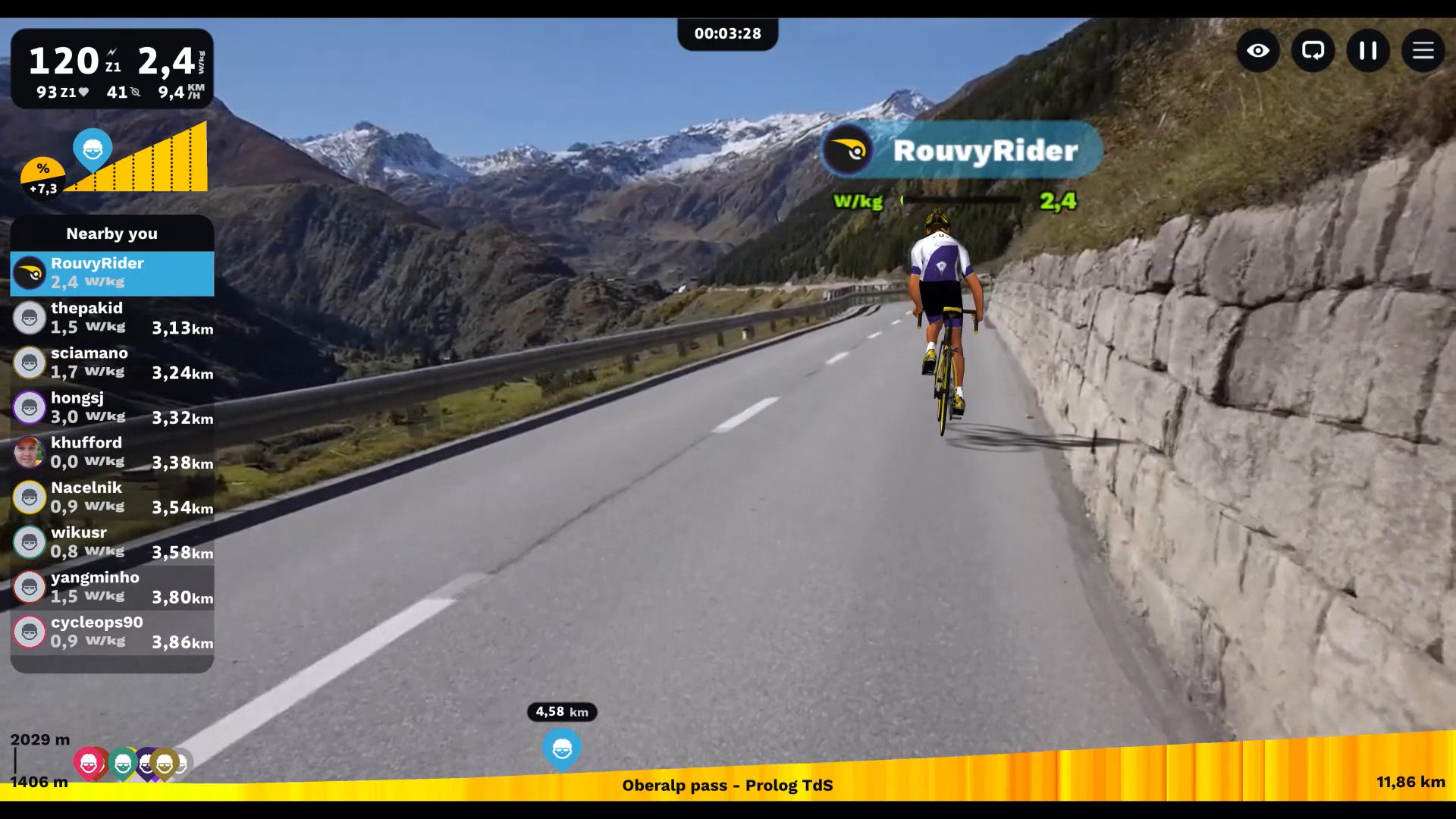 Details and course profile: https://my.rouvy.com/virtual-routes/detail/37418
Warmed up on the Oberalp Pass? Great, you can now take it to a higher level - closer to the pros.
SEDRUN – ANDERMATT - TIME TRIAL PART

Sedrun, sitting at 1,450 m. above sea level, is a quiet mountain village in the picturesque vicinity, situated in the innermost interior of the Swiss Alps. The clash of cultures, climate and Romansh history forms a fairy tale landscape. So, for you, it means you will have inspiration to give it your best, and demonstrate fairytale results on the trainer through all 23 km. distance of the trial.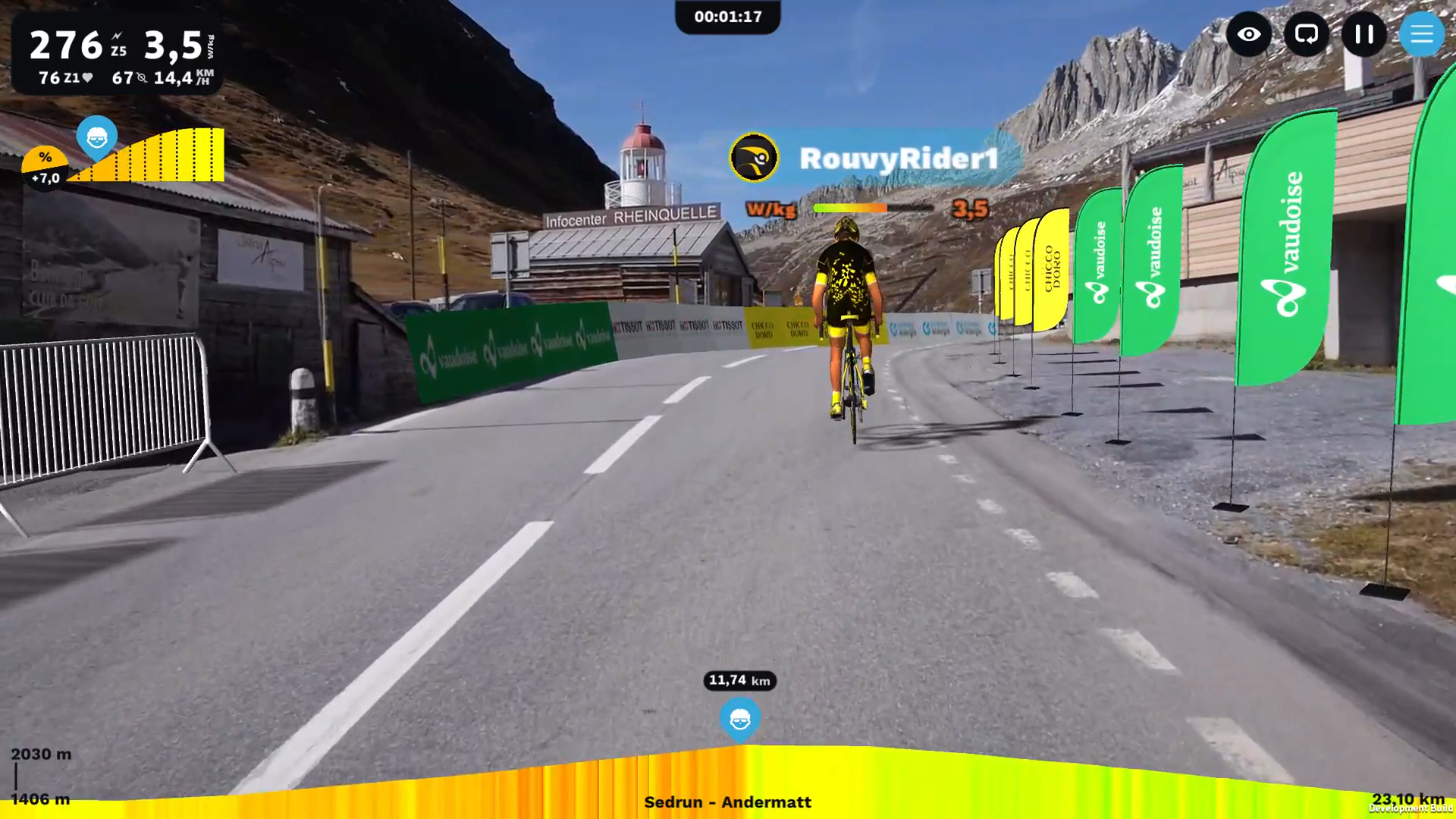 Avg. grade: 4 %
Ascent: 640 m
Max grade: 18 %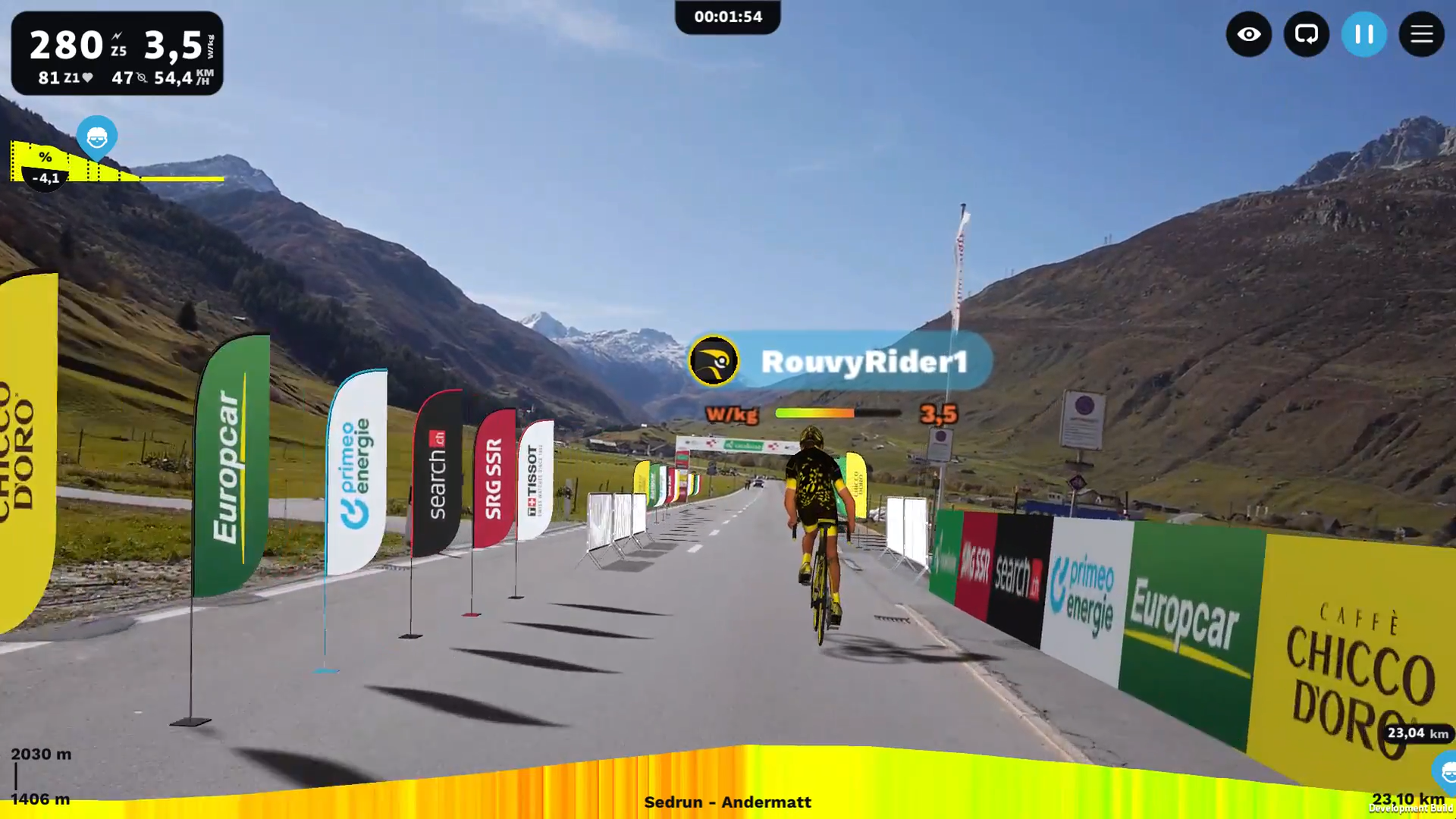 Don't be afraid, and ride on. Most trainers are not able to simulate more than a 15% incline ;).
Details and course profile: https://my.rouvy.com/virtual-routes/detail/39061
Isn't it cool to be able to pre-ride the tour routes, even before the pros do it in the actual event? The more detailed description of the TdS Stage 7 is here.
Our team is working hard to bring you the best parts of TdS. Turning pro-tour stages into Augmented Routes is a very, very challenging task from a technical point of view. So, they may be released in partial, incomplete or non-chronological order. But, do expect more 2020 Tour de Suisse roads for an exciting ROUVY-ing EXPERIENCE.
IMPORTANT NOTE: Branding (race gates, banners and other objects) is visible only in the new Rouvy AR beta apps. To ride TdS, just open your Rouvy app -> All routes (or catalog) -> Tour de Suisse folder.
Stay tuned for more and enjoy!