Greetings Stan! Thank you for your time for Rouvy interview!
What is your home country and town where you spent your childhood?
I am an American, although I lived 11 of my first 18 years in Germany, because my father was in the US Army. Most of my childhood was in Wiesbaden, Germany.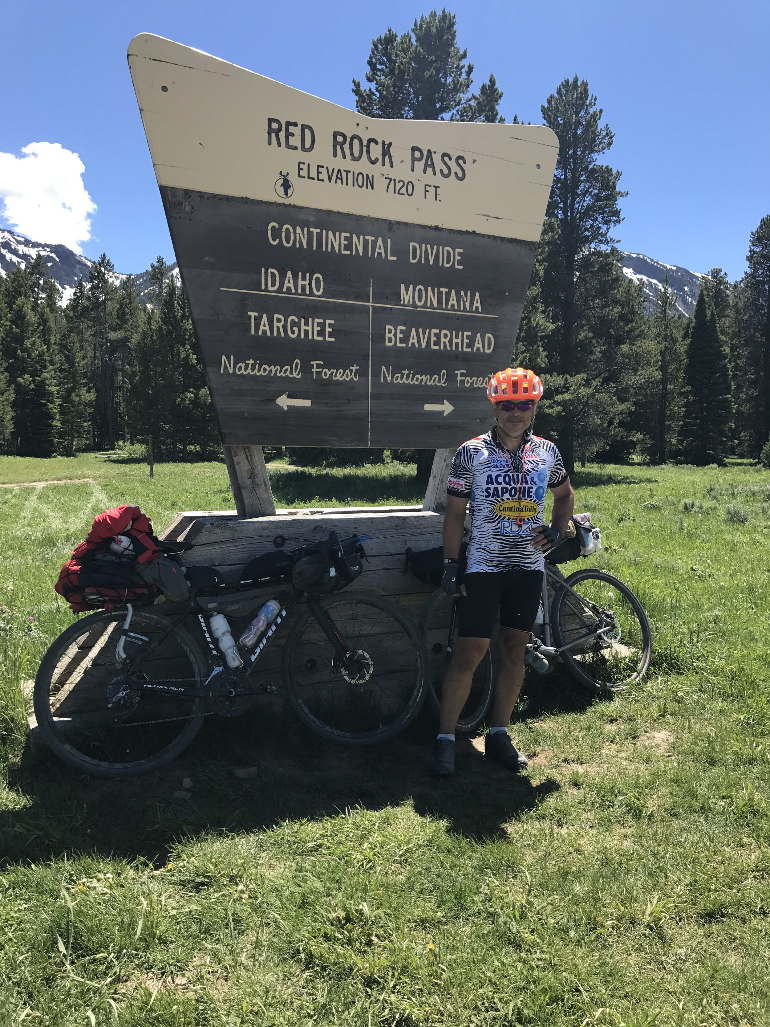 Please, could you describe your story of getting acquainted with cycling and your first bike.
When I was a kid, I had a Peugeot 10-speed. Back then, a 10-speed was a total of 10 gears: 2 on the crank and 5 on the rear cog. I used to get up early in the morning and ride around the German countryside while almost everybody else was asleep.
Where are you based at the moment?
I live in Saint Charles, Missouri, USA, which is a city just outside of Saint Louis, Missouri.
What are you doing outside of the training room (workplace)?
I am a financial advisor with Money Concepts Capital Corp. I have worked as a financial advisor for 25 years.
Nice! How does look your "PainCave" (bikes, trainers, accessories):
I have a separate exercise room in my basement. It has my weights, an elliptical trainer and my bike trainer. I also store my bikes in the room. It is painted orange and is decorated with items from travels around the world including my surfboard from Hawaii, boomerangs from Australia, items from the Middle East and a small flag from Japan.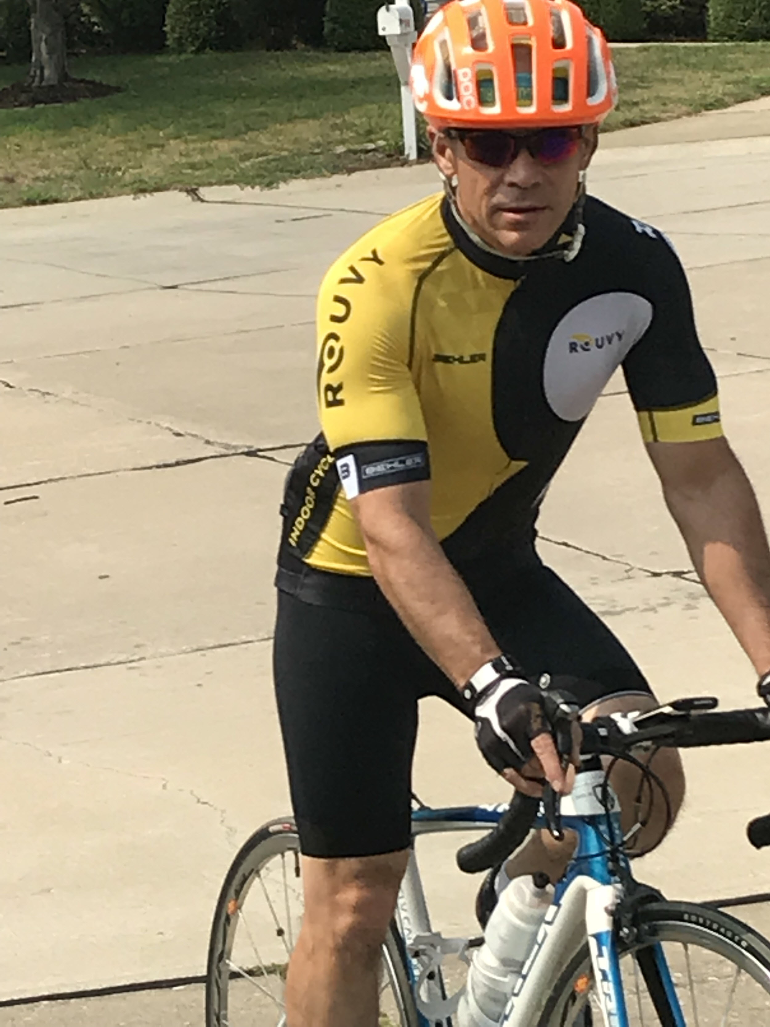 How long have you been training on Rouvy?
I have been training on Rouvy for a number of years. I first started using it when it was Cycleops Virtual Training.
Great! Which types/brands of trainers have you already tried? Which one is/was your favorite?
I have used Cycleops, Tacx and Wahoo trainers. I prefer the Wahoo Kickr trainer, mainly because it is a direct drive trainer, and I do not have to check tire pressures and worry about wheel slippage at high power.
How many hours per week do you usually spend on a trainer during the winter season?
I spend about 4.5 hours per week on the trainer in the winter. I try to ride outside all year round on the weekends, but will usually not ride outside if the temperature is below 29 degrees Fahrenheit.
Did you focus specifically on a "Rouvy Career?" When did you start?
I started my career as soon as it became available. I focus on my training goals, but it is nice to have goals and Challenges outside of the normal training routine or program.
Which task was the hardest one for you to proceed in in "My Career?"
The hardest task was the Haleakala ride during the World Class portion of the career progression.That was a lot of time in the saddle on the trainer. I have spent much more time on individual rides outside, but that just doesn't seem as long.
Which feature do you consider the most useful in Rouvy?
It is nice to look up and find video rides that match what I want to accomplish during any individual training period, but the most useful feature is the ability to build specific training workouts with specific power and time settings.
Do you find anything still missing in the Rouvy App? Any particular feature?
It would be nice to include a search feature for the number of feet/meters of descent on the different rides.
Why do you think each cyclist should try Rouvy?
It is a great way to train while removing a lot of the boredom with long periods on the trainer.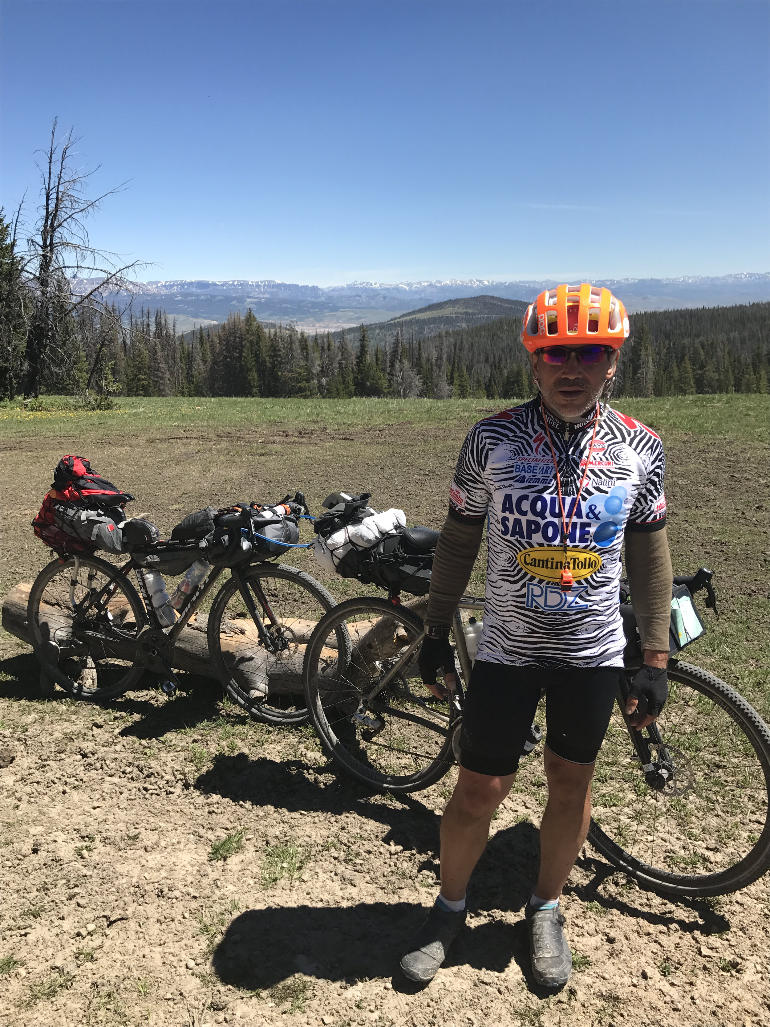 How do you balance your work, personal life and cycling trainings?
I get up at 4:30 a.m. during the week to exercise and train. That is the only way I have the time to accomplish what I need to while not taking away from my work or family.
Woow good job! Any advice or final words of encouragement to the cycling community?
Work hard, keep at it and amazing things will happen! I have completed numerous triathlons, including an Ironman, some criterium racing and a journey on the Continental Divide. I have titanium plates in my shoulder from a broken collarbone and titanium rods in my leg; both are from different crashes on my bikes. I am still riding and driving hard. Riding gives you a chance to be outdoors, keep yourself in good shape and meet great people.
Nice and very motivating! Thank you for taking the time to chat with us, Stan. Congratulations and all the best from the whole Rouvy team! Keep up your pace and ride on.
We hope you've enjoyed this interview as much as we have, and that this interview motivated you towards further sucess. For his great achievement, Stan has received a package containing a new Rouvy jersey and cycling bottle.