We never informed you in the past that our company is a constant member of the ANT Wireless Symposium. This conference is held within Banff National Park and its beautiful views, in the same-named resort town (in the province of Alberta, Ca).

It is a big corporate meetup where CTO's, mostly in the sports domain, discuss technical challenges, protocols and compatibility of products. By attending, Rouvy is trying to contribute to the industry and its standards, so you, as well as multiple athletes all over the world, can enjoy a flawless experience with wirelessly connected devices. Discussions and ongoing progress, as well as the aura around the vibrant ANT+ community, make me feel a restrained optimism for the future, where users will be able to setup and connect their training equipment on any software platform in seconds.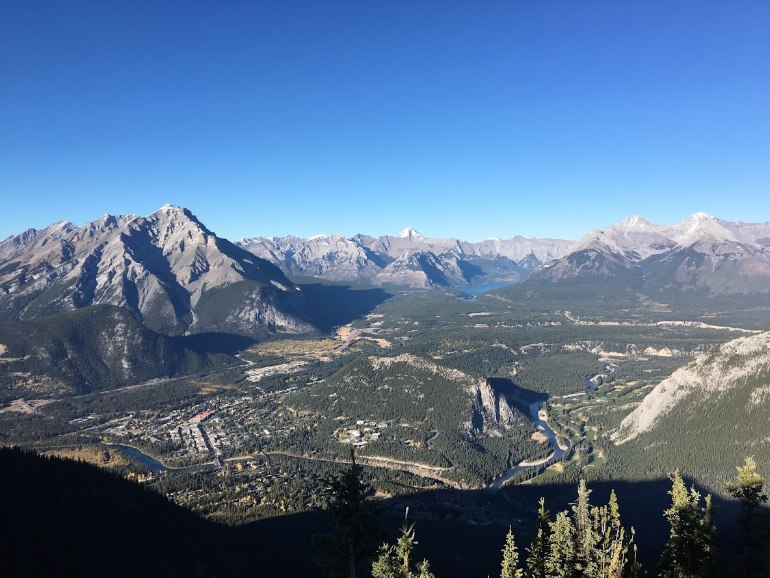 One of the mentioned views
(Being a Rouvy CEO has its great advantages. To be honest, as an avid and experienced mountain biker, I visit ANT+ Symposium just to enjoy local mountains and hockey in the first place. Don't tell anyone. ;) If you are a tech geek and want to know what is going on behind the scenes, you can find a short recap from DC Rainmaker from the venue.)

At this year's event, I managed to receive a bit of attention from Chip Hawkins, a founder and CEO of Wahoo Fitness. For his unbelievably hard work and business success within the industry, Chip has gained an indisputable authority as a bright entrepreneur and inventor. As personal stories are always the most interesting, we are privileged to bring to this Rouvy Spotlight a person who shapes modern global sports & the fitness scene.
Hi Chip! Let's give Rouviers some background info about you. Where did you grow up? Do you remember your first bike?
I was born in New Orleans, LA, but moved around a lot as a kid. I spent several years in Memphis, where I got into BMX. The first bike, which I remember well, was a Redline MX2 that I used to race at the local BMX track on the weekends.

We know you are both a savvy businessman and engineering guy. How did it happen? Those two majors rarely overlap in university programs.

I've always been an engineer at heart, but, also, an entrepreneur, and always wanted to have my own business. After I was accepted into the Master of Engineering program at Rice University, I realized that the tuition was fixed and you could take as many classes as you wanted for the same fee. So, I signed up for the MBA program and did both at the same time.

How and when did you get into cycling? How often do you go for a ride?

I was hugely into BMX as a kid, but as I entered high school, I sort of forgot about cycling. My wife and I would mountain bike with some friends when we first moved to Atlanta, but nothing serious. It wasn't until around 2008 that I rediscovered cycling. I signed up for a Duathlon with my wife and some friends on a dare, and wasn't able to finish. That made me realize how out of shape I was, and got me into serious training. I bought a road bike and started riding in the mornings with a group at 5:30 a.m. and was hooked.

Mountain or Road bike? Which bike do you use for your "paincave" rides?

I actually prefer mountain biking, but I tend to push a little too hard and crash a little too often for somebody my age so I end up road biking. I keep my tri-bike on my KICKR, but mostly ride a road bike with local group rides outdoors these days.

Have you ever ridden basic rollers? How did you make your training more entertaining back then?

My dad used to ride rollers in the doorway to our TV room. I'd take my life into my hands trying to get by him to watch TV. I've played around on rollers, but never finished an actual workout.

What inspired you to create the KICKR?

I bought a Computrainer soon after I started competing because I wanted to simulate the actual course while riding indoors to prepare for races. The experience was awful. The software they had was terrible. They advertised I could simulate courses but I'm not sure I ever figured out all the pieces to actually do it. I also hated the feel of the Computrainer. It had a great reputation, but to me, it felt like I was riding in the sand all the time. I started dreaming of making the KICKR almost from the day I bought and first used the Computrainer. I knew there was a better way.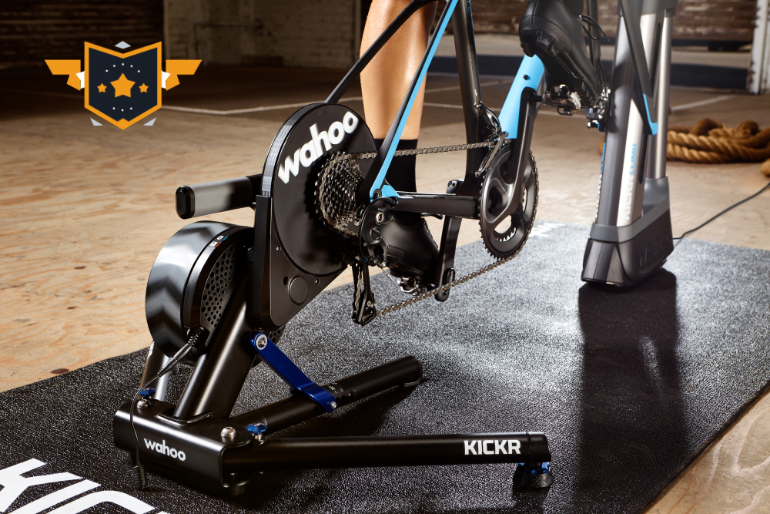 [We remind you that you have a chance to win a new Wahoo KICKR (2017 Edition) within a PRO level in our Career Mode. That is simple! More active participation, more chances to get away with a cool prize from us or our partners.]

Wahoo is a very young company that became a success so quickly in a very competitive industry. Have you not been afraid of jumping into competition with monsters like Garmin and others that have been working in electronics for decades?

It's a little intimidating, but it's also incredibly fun. I have to pinch myself sometimes because I get to do this for a living. :)

Year after year, the Wahoo team demonstrates a level of execution and innovation of a mature company that not many brands out there are able to reach. What is the secret behind? Wahooligan philosophy?

At first, it was just an entrepreneurial drive. Not much sleep and lots and lots of hard work! As we've matured and grown, it has become all about the people of Wahoo. We've managed to hire some incredibly talented people over the years, who all share a passion for the products. They make it fun to come to work and create awesome products.

What was the most awkward "child" among Wahoo born products?

I still like the PROTKT! It was an indestructible case we made for the iPhone to mount on your handlebars. I'm not sure why no one ever bought them, but I loved it. I guess it was a good thing because if it was more popular, we probably would never have made the ELEMNT or BOLT. This is my favorite Wahoo video of all time:


How do you balance your work, personal life and personal training/fitness?

I don't need a lot of sleep, so I end up getting my training in before my family wakes up most days. I can also always use the excuse that I'm product testing, if I miss a workout and need to get one in during the day. :)

Where is the best place to live on Earth according to Chip Hawkins?

That is a tough one. I'm a real believer in Airbnb, I don't think I could ever settle anywhere and be completely happy. Our relationship with Team Sky has allowed me to spend a ton of time in Mallorca, and I have to say that is probably the best place to road bike.

Some feel that technology can be overwhelming. Too many apps, devices and data. Do you have the same feeling and do you see any solution for this in the future?

I think it's definitely a personal choice. I think, in my world, the technology helps relieve stress and makes it more fun. If it's not doing that, we're not doing something right.

KICKR CLIMB is a great concept that we are sure will evolve and become a must-have setup for indoor rides. Would you give the cycling community a hint as to what to expect in the next couple of years aside from that?

We have a ton of really cool stuff in the pipeline that should be every bit as cool or cooler than the Climb! We're really just getting started.

Your final words to riders all over the globe.

If you are a Wahoo customer, or considering being a Wahoo customer, thank you sincerely! It's your trust in us that allows us to keep building great products.

Thank you and best wishes from the Rouvy Team! We are sure Wahoo will keep bringing great products to all of us.