Young riders worldwide have been joining group rides and racing in the 4 episode Sauerland Team series on ROUVY with one goal: to become a full time member of the Saris ROUVY Sauerland UCI Continental team.
Thanks to an open format of the series, anyone was able to join the races and compare his or her strength with the young ambitious riders but with only 4 of those between the age of 19 and 23 had a chance to get into a narrower selection and attend the training camp in Girona, Italy next week.
The team managers together with the Sport Director of the Deutschland Tour, Fabian Wegmann, are going to make the final selection of the 2 riders who are going to start working with the team right after the training camp.
Now, we are really stoked to announce the 4 riders who have been selected! Meet Dominik Weiss, Ewan Meckie, Jonah Dollinger and Stepan Hrdina and make sure to join them on a Group Ride on the 23rd of March. There, you can ride (and chat) together with all Saris ROUVY Sauerland team members and be there, when the history of these future PRO riders is written!
Saris ROUVY Sauerland team has ambitions to become a PRO tour team this year so who knows - maybe, you're going to see a star being born!

Ewan Meckie, United Kingdom
Ewan is in his second U23 year and is highly motivated to join the team. Because of Covid restrictions, he's been struggling to race at home during the past 2 years but he managed to race in Spain, where he organized everything by himself!
Ewan is not only an experienced organiser but also an experienced climber: 'My main climbing goal I'd like to go for in the future would be the world Everest record. I have the junior world record so the senior one would be a nice addition,' explains the young Peak District allrounder and climber.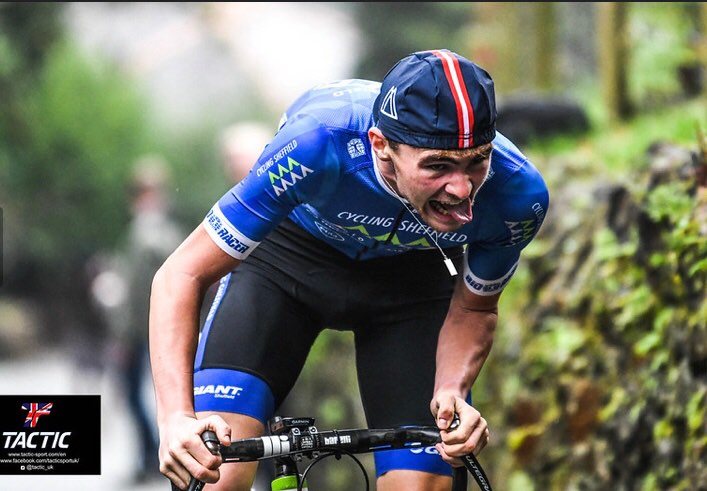 The main benefit of joining the team for Ewan is to gain a lot of tactical and race experience at a high level that he missed in the 2020 and 2021 seasons.
Ewan can bring some benefits to the team as well. 'I have worked incredibly hard to be here, so I can bring a strong work ethic and I can be a strong team player. I'm willing to learn and succeed in a positive team environment,' comments Ewan.
Jonah Dollinger, Germany
Jonah lives in Konstanz on the shores of amazing Bodensee Lake in South Germany. 'Living in Konstanz is really amazing! The city is perfect for combining studies very efficiently with extensive training on the bike. In particular, the proximity to Switzerland and the mountains is very valuable for my training', explains the 20 year old German rider.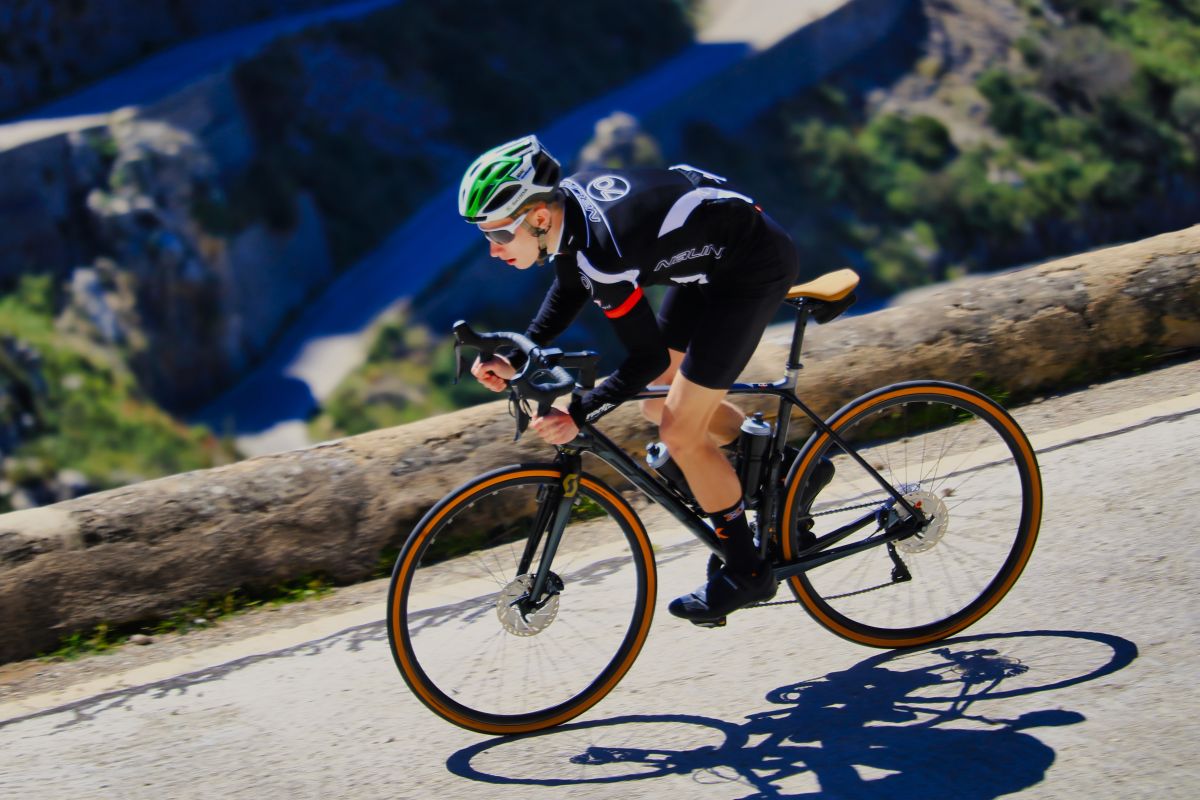 Even Jonah doesn't have an extensive racing history, he seems to be a strong climber and there is a good chance for development, in case he becomes a team member. 'I feel that there is still a lot of untapped potential in me. In such a professional environment, there are ideal conditions to change my potential into results,' explains Jonah, who seems to be really excited about the chance to become a PRO team member.
'The idea of developing the Saris ROUVY Sauerland team further from a UCI Continental to a UCI ProTeam fascinates me a lot. My big goal as a cyclist is to successfully help shape this goal of the team and to be successful in important races in the future. A long and good cooperation with the team would make me very proud!' sums up Jonah.
Dominik Weiss, Switzerland
Dominik already has basic race experience. He is part of the U23 Swiss national track team where he took the 4 th place in the Point Race & Omnium at the beginning of March. It's his first year in the U23 Category. He has used Rouvy since last year and is ready to race directly. Dominik is studying to be a fitness coach at the moment. This is not in conflict with his dream to become a Pro.
Stepan Hrdina, Czech Republic
The Saris ROUVY Sauerland team already has got a very good experience with riders from Czechia: 'We had Adam Toupalik in our team three year ago and liked him very much, explains one of the team managers Frank Schreiner. Stepan has experience with racing on ROUVY, where he proved himself to be a strong rider already before the Sauerland Team racing series.
'I think that I can be the "workhorse" and help other riders in the team to reach the finish line in the best positions possible. As I am not a selfish person, I can give 110% to help others win,' comments Stepan.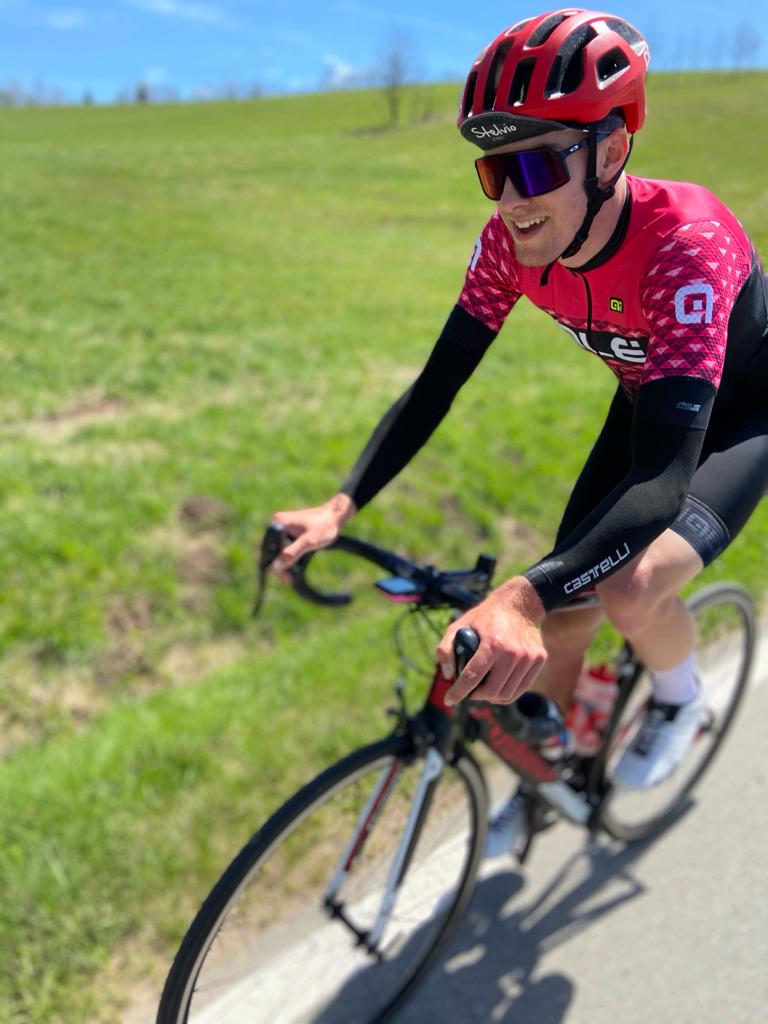 As you can see, the preselection is really diverse and for sure every single rider can offer a lot. The 4 riders represent a mix of experienced riders and rookies, with climbers, sprinters and allrounders.
'From my point of view we have a group with young riders that all have the same vision - to become a pro. In their daily life they are different. On one side we have Jonah and Stepan who are going to the University every day. On the other side we have a rider like Ewan that works part time in a supermarket to earn his money that allows him to race. It looks like a cool mix of different characters, sums up Frank Schreiner.
Are you keen to meet the 4 young riders? Join the Sauerland Team Group Ride on the 23rd of March at 7PM CET.