A perfect route is defined not by just its location, scenery and its interesting (racing) history, but also by the right time of its filming.
The 'Famous Japanese old course in Shizuoka' is a great example of this timely filming.
The route follows an interesting stretch of the coast of the Philippine Sea. As you ride eastwards, the morning sun paints the road orange and every now and then, you get a glimpse of Mount Fuji, a snow capped volcano and an icon of the entire region.
It's not only the distant views but also the thick vegetation including orange trees that make the course really interesting to explore.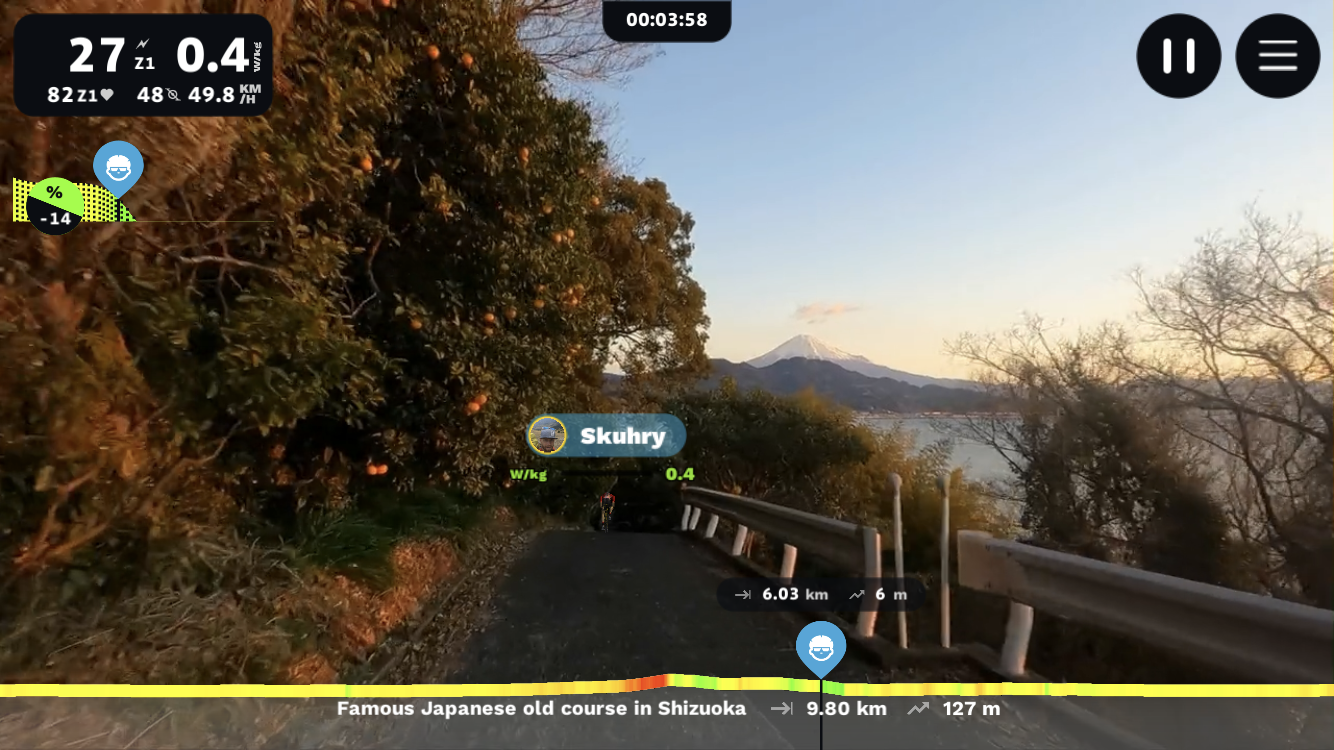 For even greater views over Mount Fuji, also try the 'Fuji Susono Victory road' route.
Even with a maximum gradient of 18%, the route is still not so difficult to complete. There is only a 120m climb that you need to tackle, otherwise the 10km route is pretty much flat.
Here is the route map and link. Make sure you save the route to your favourites, so you can easily find it the next time!
What is your favourite route to ride? Share your tips in comments and inspire fellow ROUVY athletes!