At the end of this craggy limestone outcrop that juts out into the sea stands a lighthouse at 210m above sea level, constructed in 1863 for a coastal lighting project to provide a safe journey for boats sailing off Mallorcan shores in the dark of night. This landmark will be the final destination of our 11km ride on ROUVY, which was once only accessible by sea or mule track.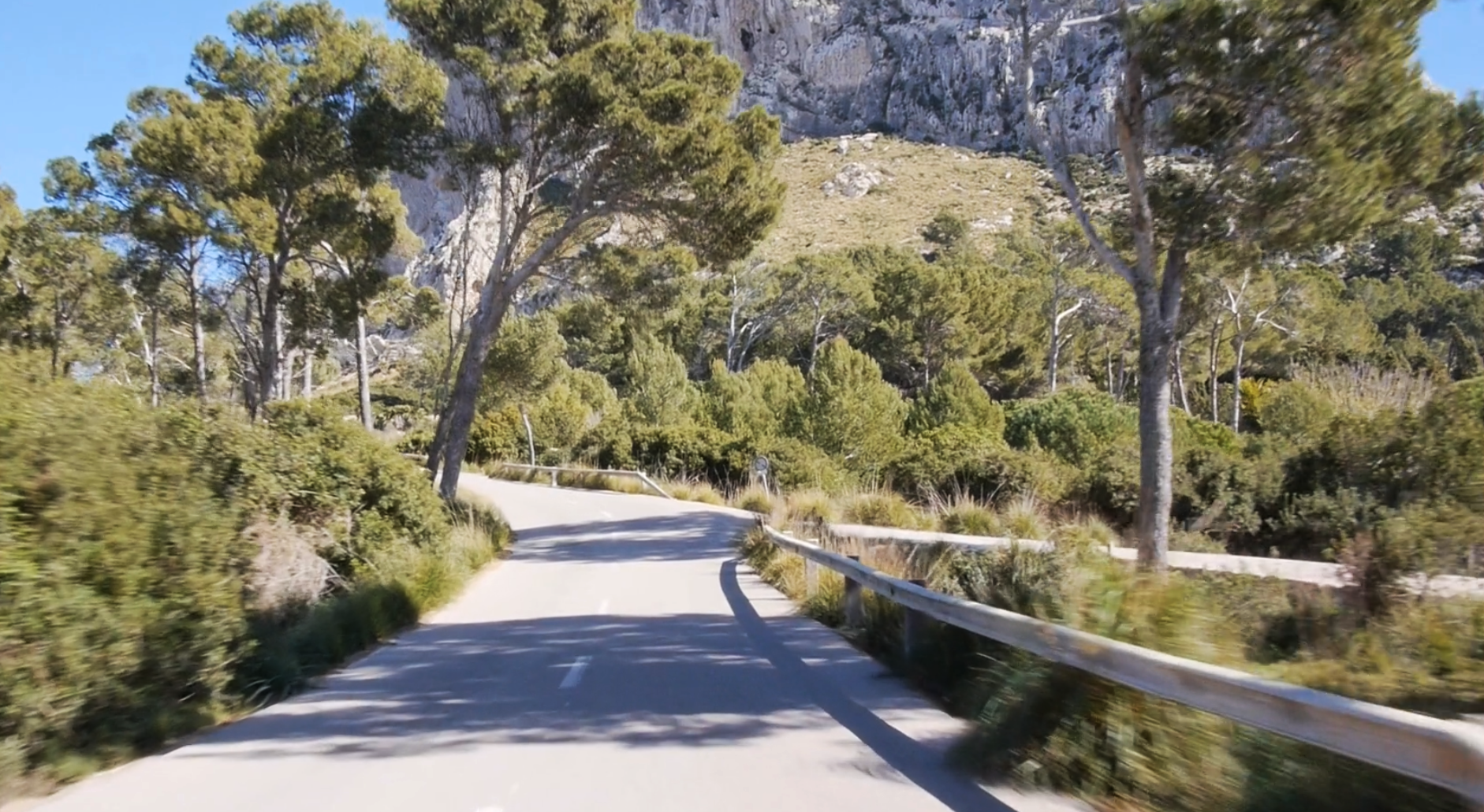 The stretch of road, built in the 1930s, designed by the brilliant architect, Antonio Parietti, has allowed this feat of engineering to be accessible as part of a 35km unforgettable and popular cycling route to reach the endpoint of this island. You will experience exciting and varied terrain while cycling on this road with its hairpin bends, winding, fast downhills and gorgeous ever-changing scenery.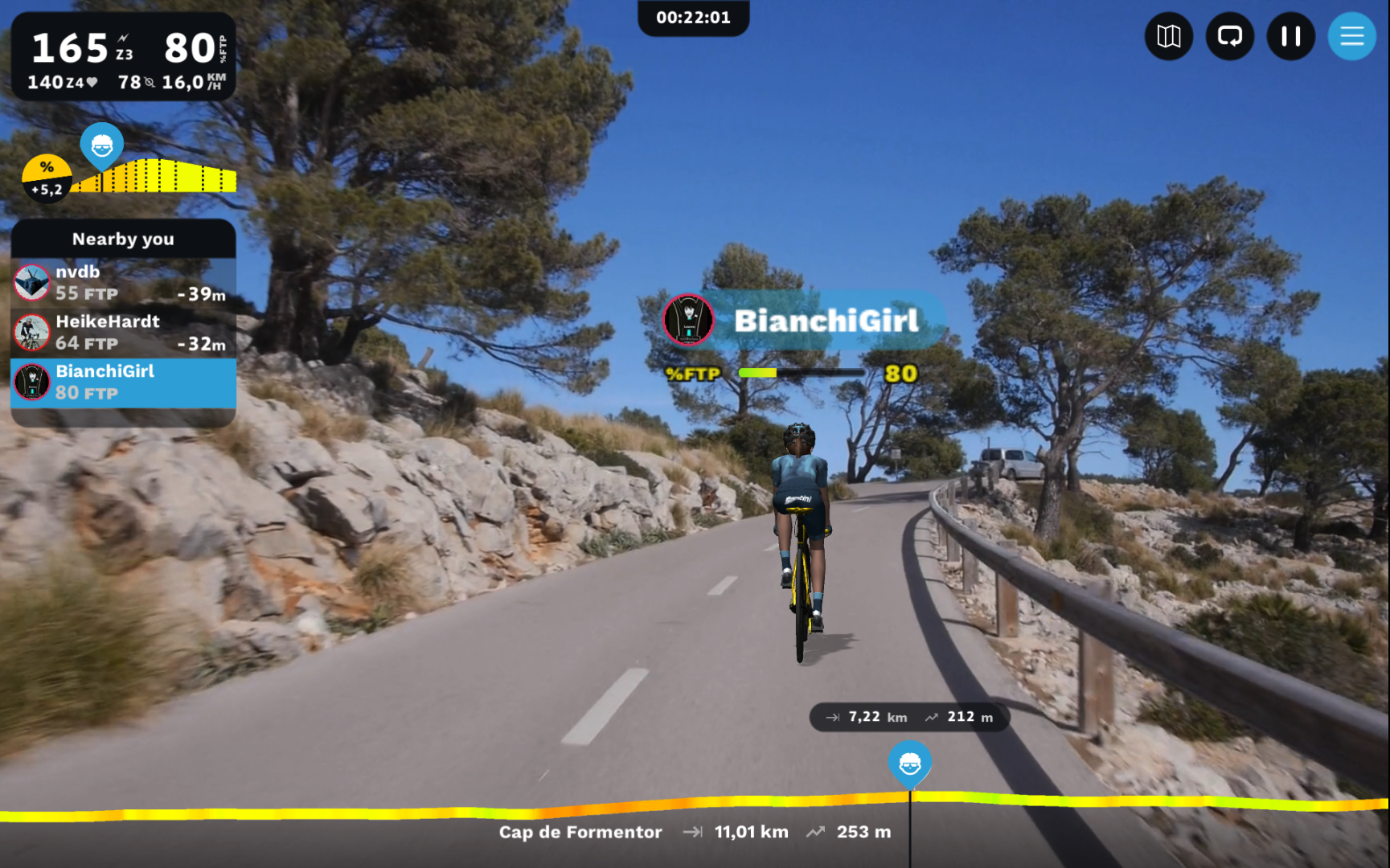 We begin our route at the Playa de Formentor, situated near one of the best and most beautiful beaches on Mallorca with sparkling aqua-coloured water and white sand. The road leads us into a wild and dramatic landscape that starts on a relatively flat 4km stretch through dense woodlands of oak, pine trees and other biodiverse vegetation.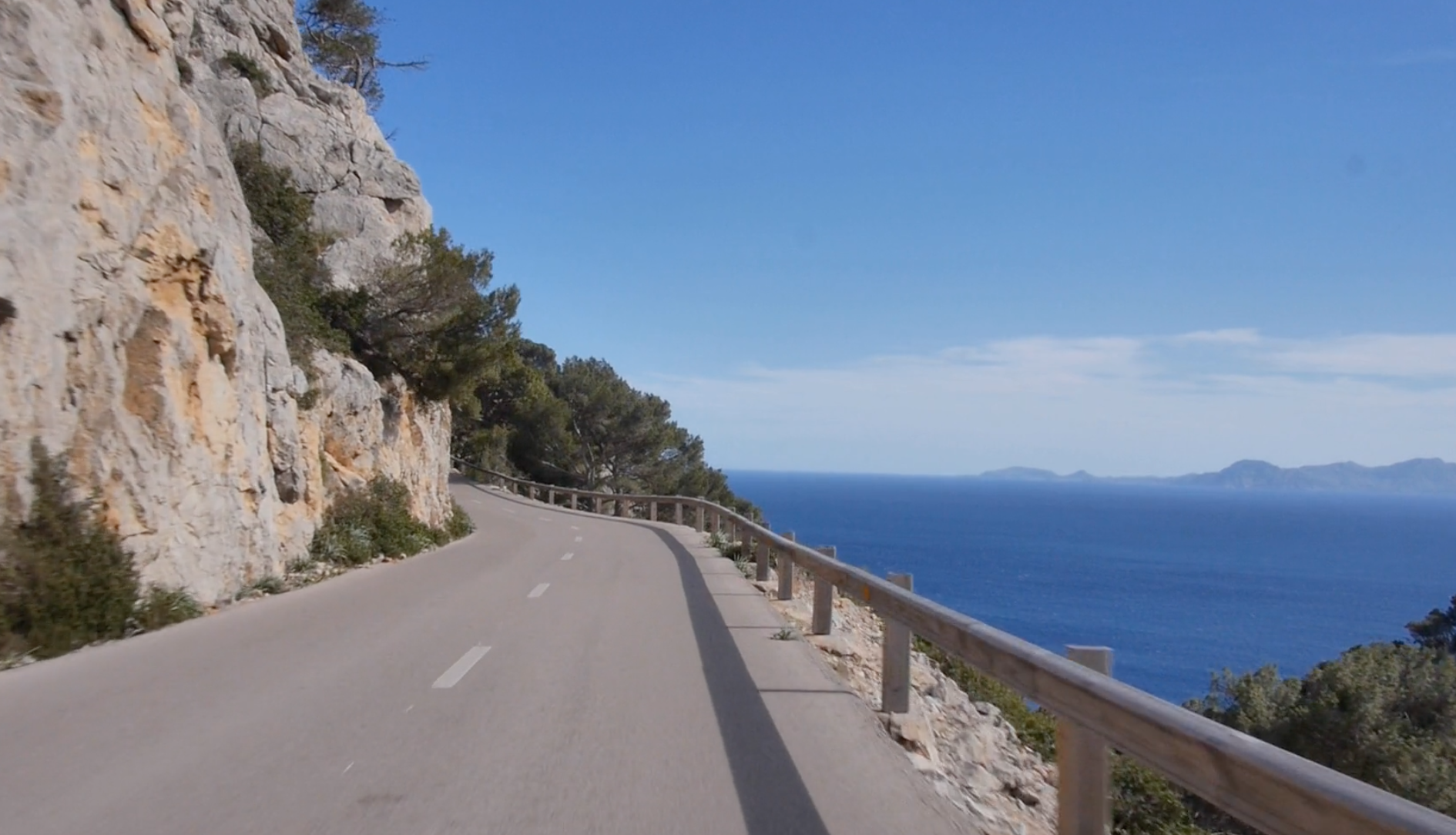 In the next kilometers, we begin to see views of the Tramuntana mountains, with their craggy mountain tops appearing into view between the trees. For the next 3km, you'll be ascending around hairpins of 7-8% gradients where you'll catch glimpses of rocky outcrops through the foliage followed by forested panoramic views of sky, dry, rocky terrain, interspersed with fig and olive trees.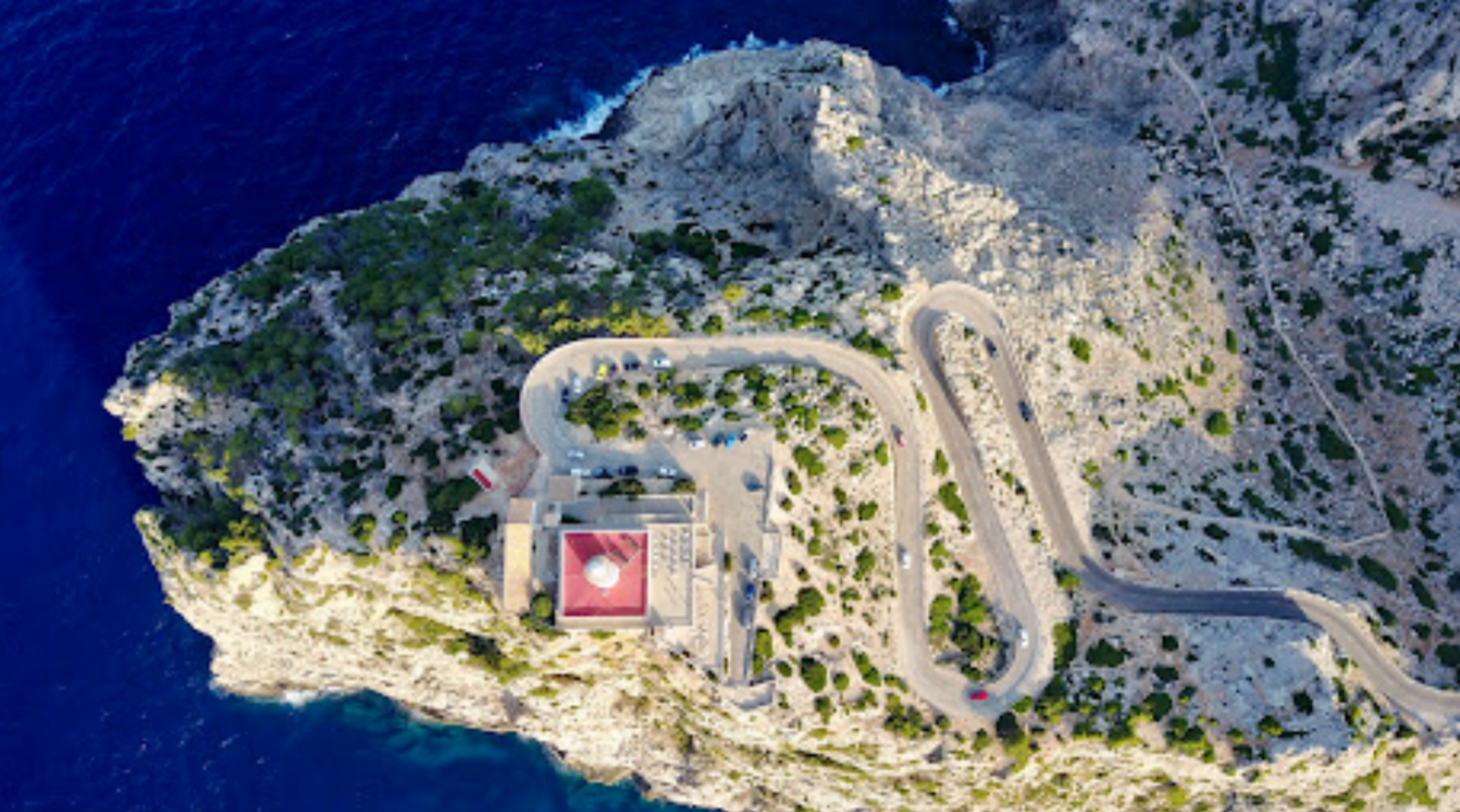 The road also takes you through a small, black and narrow tunnel cut out of the rocky mountainside and then spits you back out into the brightness. Once through the tunnel, you'll find yourself continuing along the beautiful, rugged and undulating forested terrain of the peninsula, twisting your way around craggy bends in the road with stunning views of the vast, calm and turquoise ocean.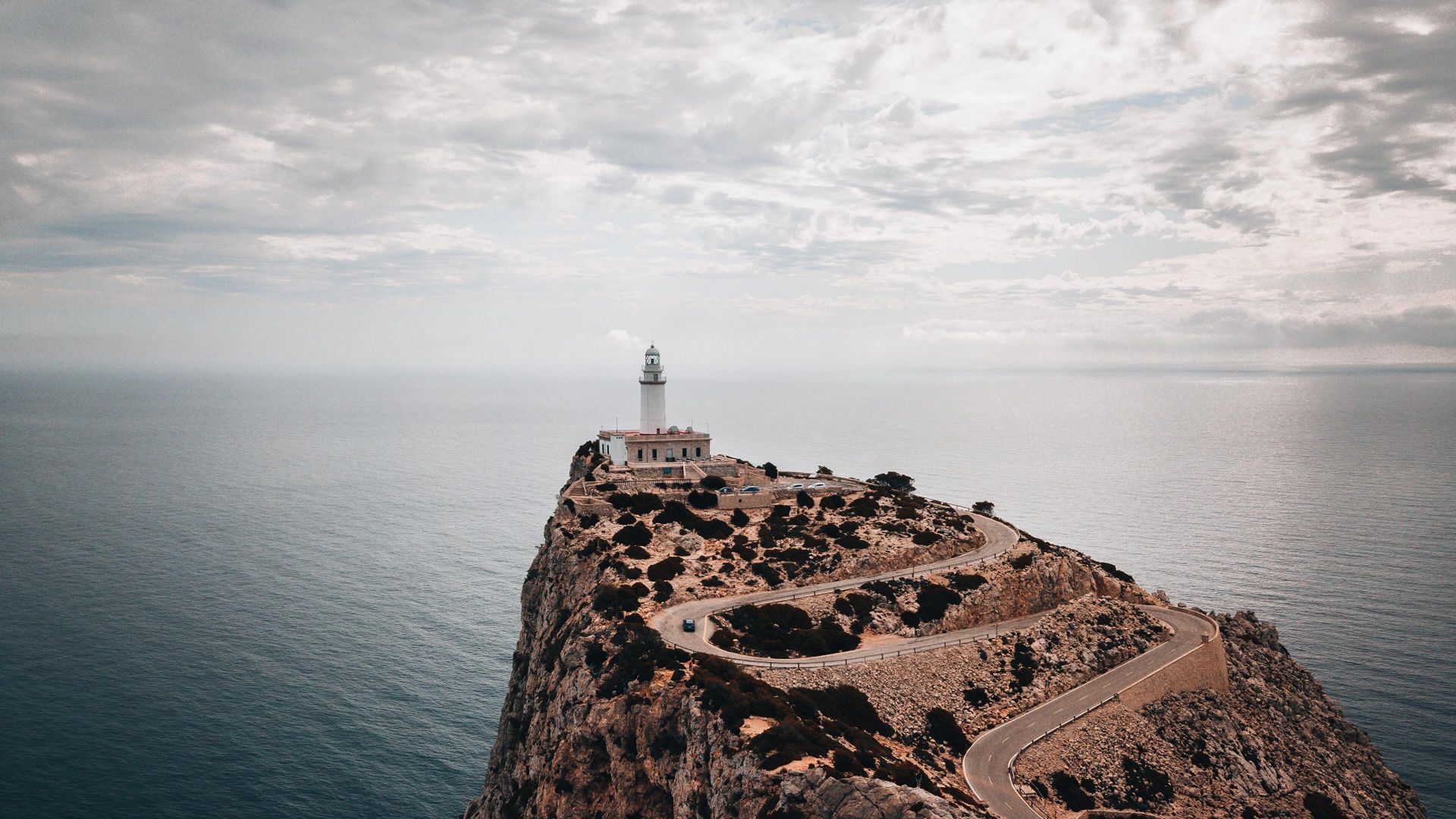 Towards the last part of the route, you can enjoy slicing down the fast and sweeping descents on this rolling terrain with the magnificent views of the sea as you weave and head downwards around the curves. This fast-paced course finishes off with a final short kick-up of 500m, perfect for a sprint finish, bringing you to the end of this quick rollercoaster ride and your final destination at the lighthouse with an ascent of 253m.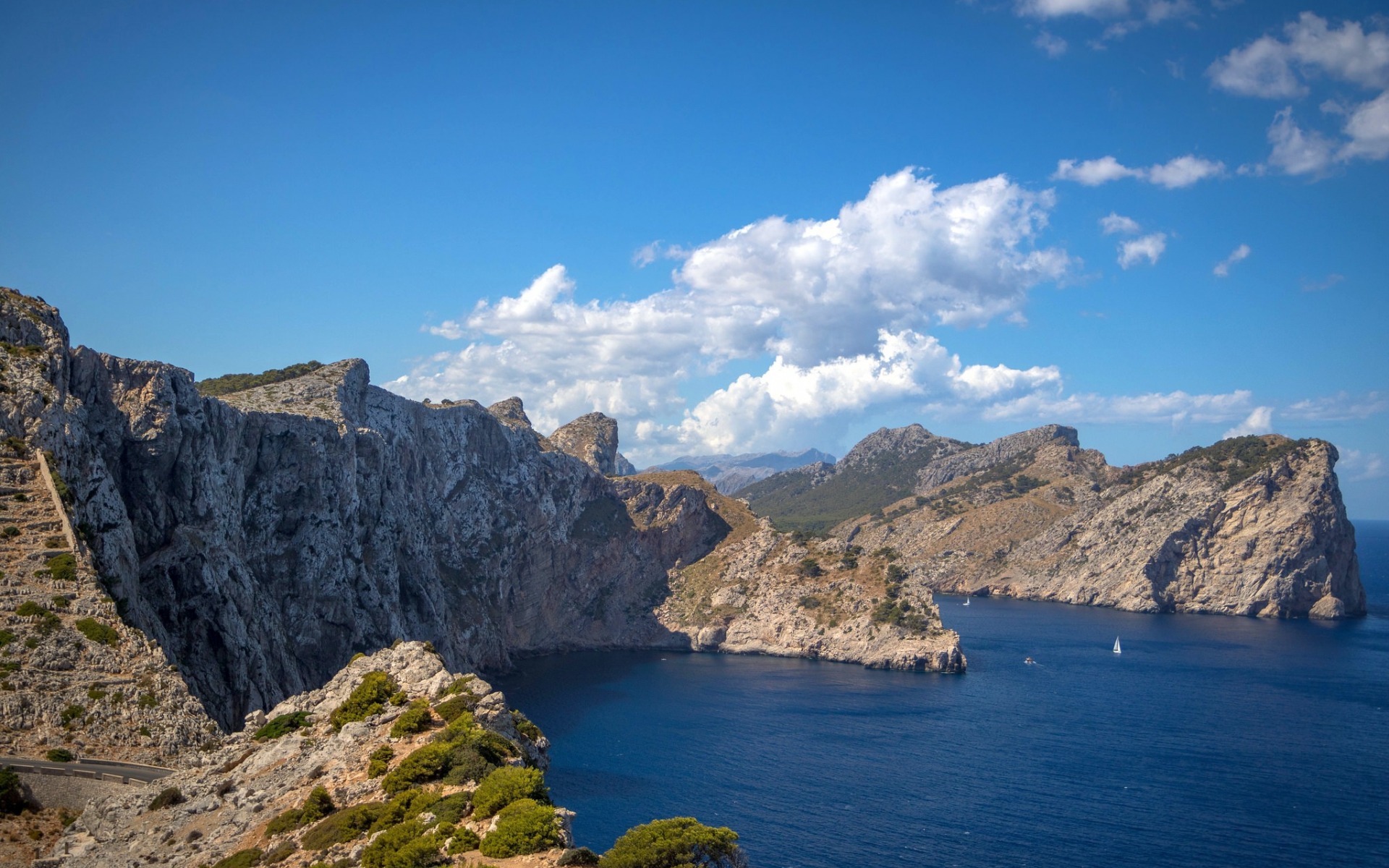 How to ride it:
My suggestion: approach it as a sightseeing ride enjoying the magnificent views on your own, with friends or as a Group Ride. Alternatively, it's easy to set up a race with friends or otherwise participate in this pre-season warm-up event:
Check out the Route map and link.