If it wasn't for COVID, a few members of the DataSight family would have just returned from Italy after taking part in the Dolomiti for Duchenne, a three-day charity mountain bike race. Unfortunately, just like last year, the pandemic and the cross-border travelling restrictions prevented the team from participating in the event.
Since no one from the DataSight team was able to go to Italy this year, they came up with a creative solution to raise money and awareness for the project. It was to partner with ROUVY, a virtual cycling platform, to create the virtual Fermare La Duchenne Challenge on the same courses as the real-life event. To finish the challenge, each rider had to complete 4 virtual rides in and around the village of Villabassa. This included some solid climbs with the Kronplatz pass as the absolute pinnacle. DataSight pledged to donate €1 for each finisher of the challenge.
A total of 6,844 cyclists from all over the world participated in the challenge, of which 2,965 made it to the finish, securing a donation of €3,000 for the Duchenne Parent Project foundation. The Parent Project brings together the parents of children affected by Duchenne and Becker muscular dystrophy, a rare genetic disease. It was founded in Italy in 1996 with the aim of supporting families, funding scientific research and improving the quality of the patients' life. As DataSight is devoted to supporting charity organizations, their team was happy to make a difference, even when they were locked up in their homes because of COVID. They were able to encourage people to be active and serve a good cause, at the same time.
The good news is registrations for next year have already been arranged, so DataSight is looking forward to participating in the Dolomiti for Duchenne in real life, once again.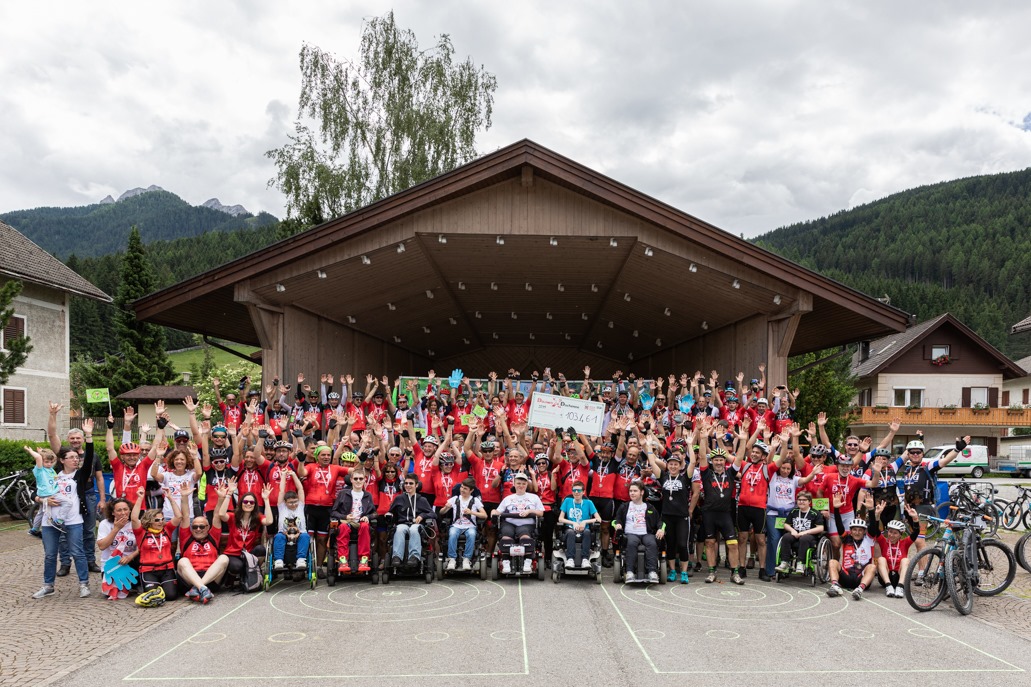 Thanks to every ROUVY rider!