Dear Megan, where do you come from and how did you get to cycling?
I am from Utah, USA. I started cycling after my college basketball career ended early due to pre-mature degeneration of my knees. I'm grateful to have discovered cycling, as it allows me to continue to push myself physically and explore the outdoors. Cycling was a sort of "re-birth" for me, as up until college, I was very involved in basketball and soccer but could no longer participate in those sports because of my knee problems. Thankfully I've found a sport that I can hopefully do for a very long time!
Tell us something about your first bike memories...
In high school I had an entry-level mountain bike that I would ride occasionally on the road, putting slick tires on it. This was my first taste of spandex and road riding! A few years laters is when I purchased my first road bike, a Schwinn Fastback, I quickly upgraded to a full carbon bike after falling in love with the sport.
Over the years, how has your relationship with cycling evolved?
Early on in my riding career, I was more competitive and cycling was a way for me to continue to race and fill that competitive need. I raced with a professional road team (DNA Cycling) but after a serious injury on the road, I eventually shifted over to mountain biking. Through the years, and as age and old injuries have caught up to me, cycling has evolved more into a "culture" and a way to experience and explore the outdoors. I still like to do an occasional race but the focus is more on competing against myself and not necessarily focusing on results. Most importantly, I've learned to enjoy the journey and to really appreciate and cherish my biking experiences with my husband, friends, and family. We live in such a beautiful world and there's no better way to experience it than on two-wheels. Probably one of the biggest reasons why I fell in love with ROUVY.......I can explore the world in the safety and comfort of my own home!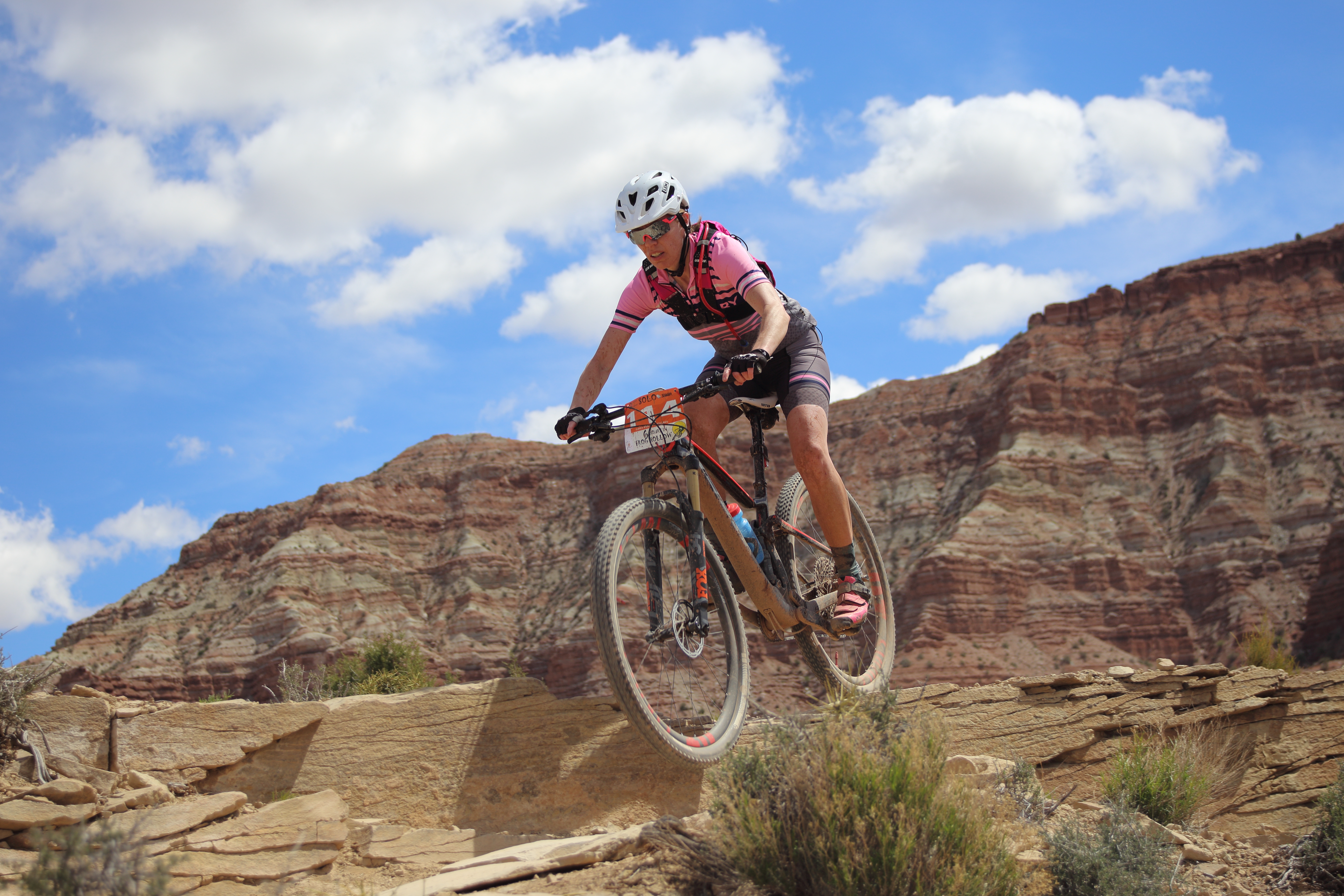 What was your strongest cycling experience?
Winning the Pro State Championships in both the Time Trial and the Road Race in the same season (ironically the same season that I shattered my pelvis in a biking accident). Nowadays, any time I complete a 100 mile Endurance MTB race, I consider that win :)
What does cycling mean to you?
Cycling and riding a bike means so much to me, as it allows me to still get out and explore the outdoors and not be limited by my knee problems. Cycling is not only a great way for me to be able to continue to exercise for my physical health, I also believe it is excellent for my mental health (and much cheaper than therapy!). It's a great way to connect with friends and family!
Can you describe it in 5 words or fewer words?
Freedom...Therapeutic...Healthy...Exhilarating...Life Changing
Can you imagine any other sport in virtual reality? What do you think that the future of sport virtual reality looks like?
I'm really excited about the future of indoor cycling virtual reality. I can cycle on ROUVY in so many amazing places and not worry about whether, cars, or mechanical problems. Not to mention it's a lot easier to fit in a ride before or after work when I can just hop on my spin bike. E-racing is also becoming much more popular and has been a great way for me to "compete" and push myself to my limits. I train on a Wahoo Kickr Smart bike and that has made my indoor cycling experience so realistic. Couple that with some good indoor fans and some of the more recently released "indoor specific" cycling clothing and you can have a "pain cave" worthy of spending many hours in! I find that oftentimes I prefer to ride in my pain cave than out on the open roads, even when the weather is nice.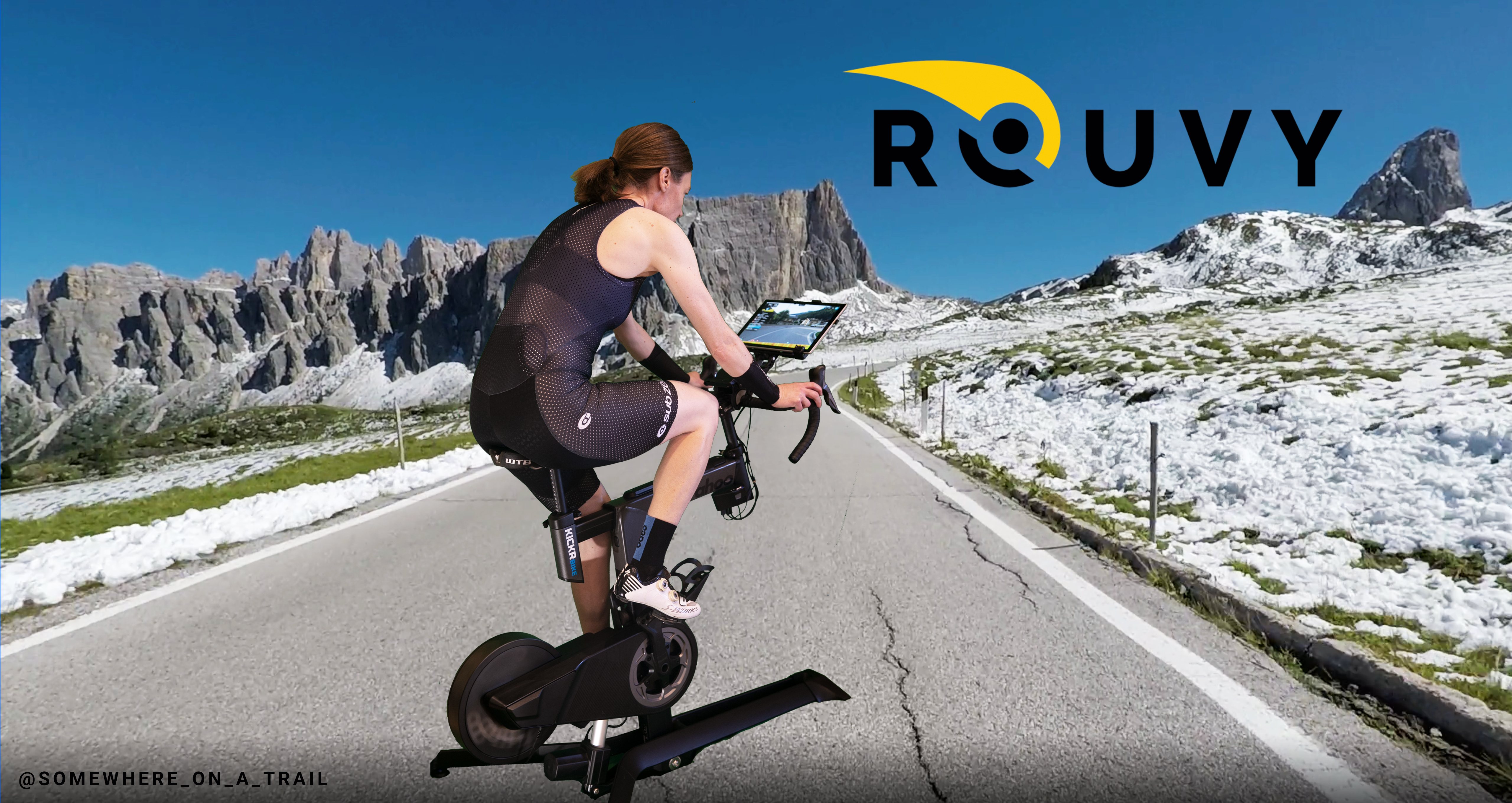 How many hours have you spent on ROUVY over the year? And how many km have you ridden?
Over the last year, I've ridden approx. 3600 miles (5800km) on ROUVY.
When do you mostly train? How does your regular day look? And how many hours of the day do you spend on the trainer?
Mornings before work and I try to do my long rides on weekends. The workday starts around 8am and finishes around 5 or 6. I try to do a shorter workout of an hour or less before work during the weekday and leave my longer rides for the weekends, where I like to do at least 2-3 hour rides (maybe longer depending on any events that I may be training for). I never imagined being able to do long rides indoors (as before ROUVY and smart bikes, I would go crazy doing anything over 1 hour). However, I've completed 5-hour indoor rides on ROUVY and enjoyed every minute of it!