Cycling is in Petr Samek and his younger brother Jiri's DNA. The two were practically raised on cycling, growing up in Vimperk, Czech Republic, a small city two hours south of Prague. The high school they attended is well-known for cycling as well, with most of the country's top professional mountain bikers studying there.
"We spent lot of time in the winter indoor cycling," Petr Samek says. "Everybody knows indoor cycling is quite boring—we thought about how to make things more interesting, how to motivate ourselves to ride every day indoors to be ready for outdoor riding and races."
And so, the idea of Rouvy—"indoor cycling reality", was born.
Timeline of the trade
While studying at Prague Polytechnic University in 2003, the brothers launched a timing company and results management software with two friends. At the same time, they began creating the first prototypes of software they could use to augment their own training. Between 2009 and 2011, the company grew to support more and more hardware, take on a training diary, virtual tours, and data synchronization, all at a central online hub.
In 2011, the company partnered with US-based Saris Group (makers of Cyclops trainers), which launched them into a new, global market. From 2013 on, they grew into a cutting-edge, full-blown cycling tool and year-round personal training platform.
In 2017, the name "Rouvy" replaced all former versions of the company name.
"We wanted a brand name that doesn't mean anything—something that the pronunciation is universal globally," Samek says. The real gem of the product is, of course, in the experience, not the name.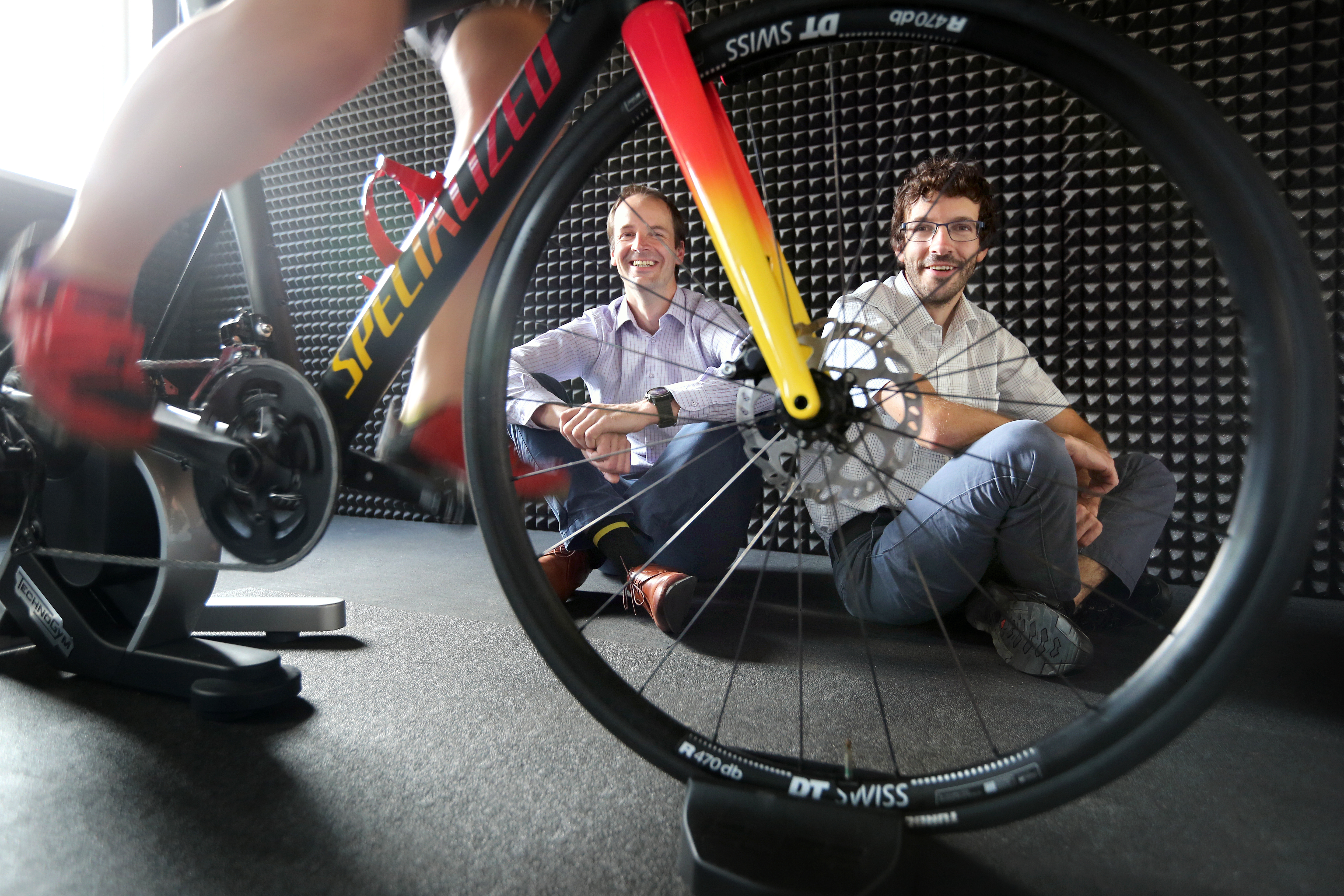 What is Rouvy?
Quite simply, Rouvy uses GPS data and video to bring the outdoor cycling experience in. Hand-captured video of real rides brings the breathtaking scenery, crushing hills, tight corners, and unrelenting grades of courses the world over into the training caves of cyclists—from professionals to weekend warriors.
"We are able to digitalize the real footage from specific courses and races and bring these courses into the digital world," Samek says. "We can also incorporate avatars, cars, and other aspects, all of which make Rouvy unique compared to other cycling tools on the market."
For anyone who rides
Even with more "pure cyclists" at its helm, Rouvy has just as much to offer triathletes as it does Fondo, criterium, and even mountain bikers.
Samek believes that one of the chief benefits Rouvy offers IRONMAN triathletes is the ability to test or try out IRONMAN courses at home. Athletes can prepare themselves for a race in the winter, or test how difficult an intimidating climb really is, even on a course thousands of miles away. Athletes living in different countries as the courses they're registered for can practice or test themselves in conditions as close to the real thing as they're going to get—all without having to pack a single bag.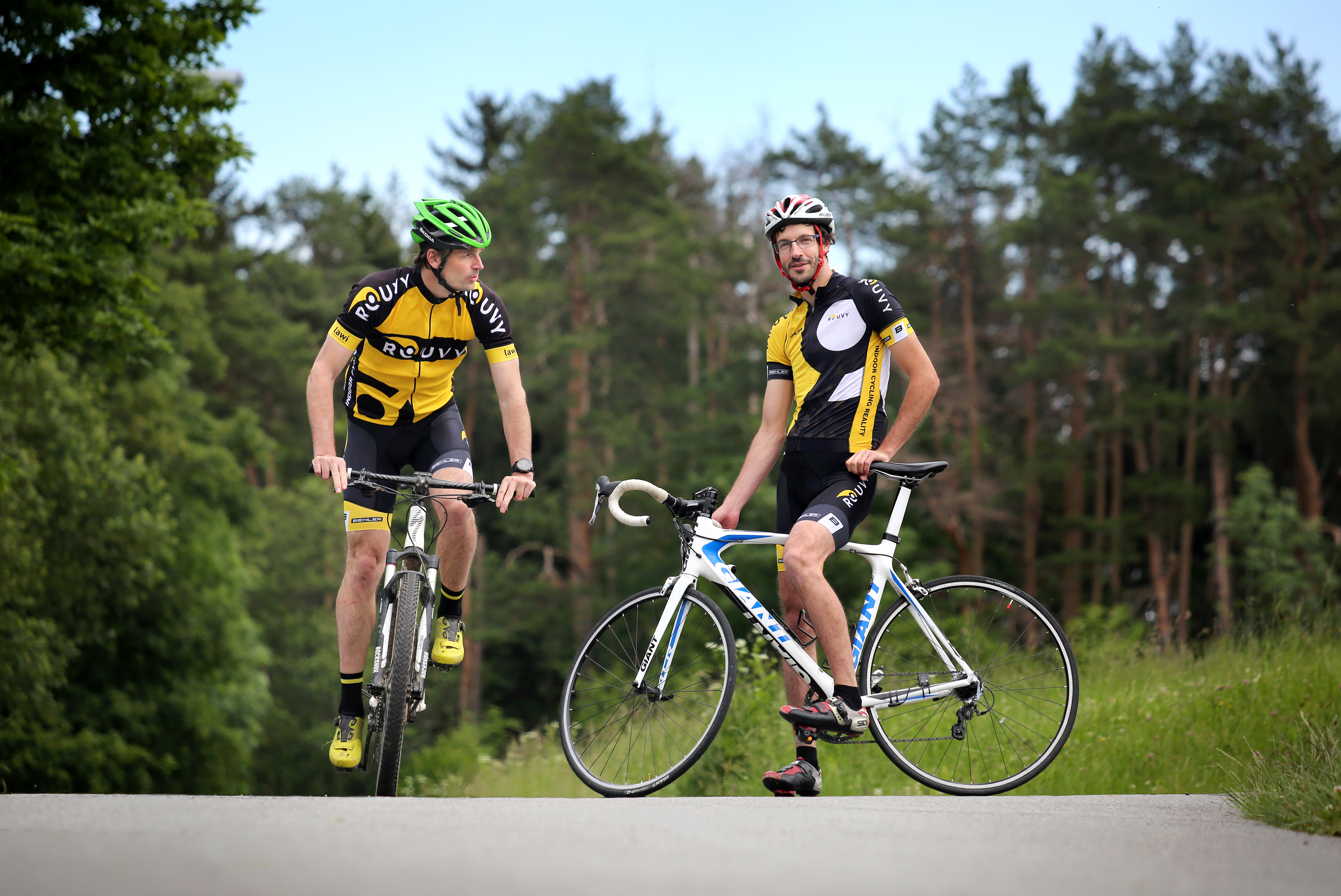 "[Rouvy] is not to replace the outdoors with indoor riding, it's to promote outdoor races and create another experience for IRONMAN athletes," Samek says. "We want to invite people to try IRONMAN and help organizers to promote their great races in their community."
As for Samek's own personal favorite place to ride? That would have to be Passo Stelvio, in Italy, close to Livigno, where he's logged many kilometers. "I really recommend visiting," he says—when, of course, travel restrictions are lifted again.
Until then, Rouvy can help bring the world to you—all you need is a bike, a trainer, and a sense of adventure.