We receive more than 6,000 people from more than 50 countries around the world. We are one of the last races in the year. A lot of athletes did this race and then stay in Cozumel to enjoy PARADISE with their families and friends. Cozumel is the largest island in the Mexican Caribbean. Rich in history, Mayan vestiges and natural wonders; a true paradise in the middle of the sea with white beaches, beautiful sunsets and world famous for its coral reefs. It is an adventure and relaxation destination where all kinds of activities are carried out in impressive natural settings.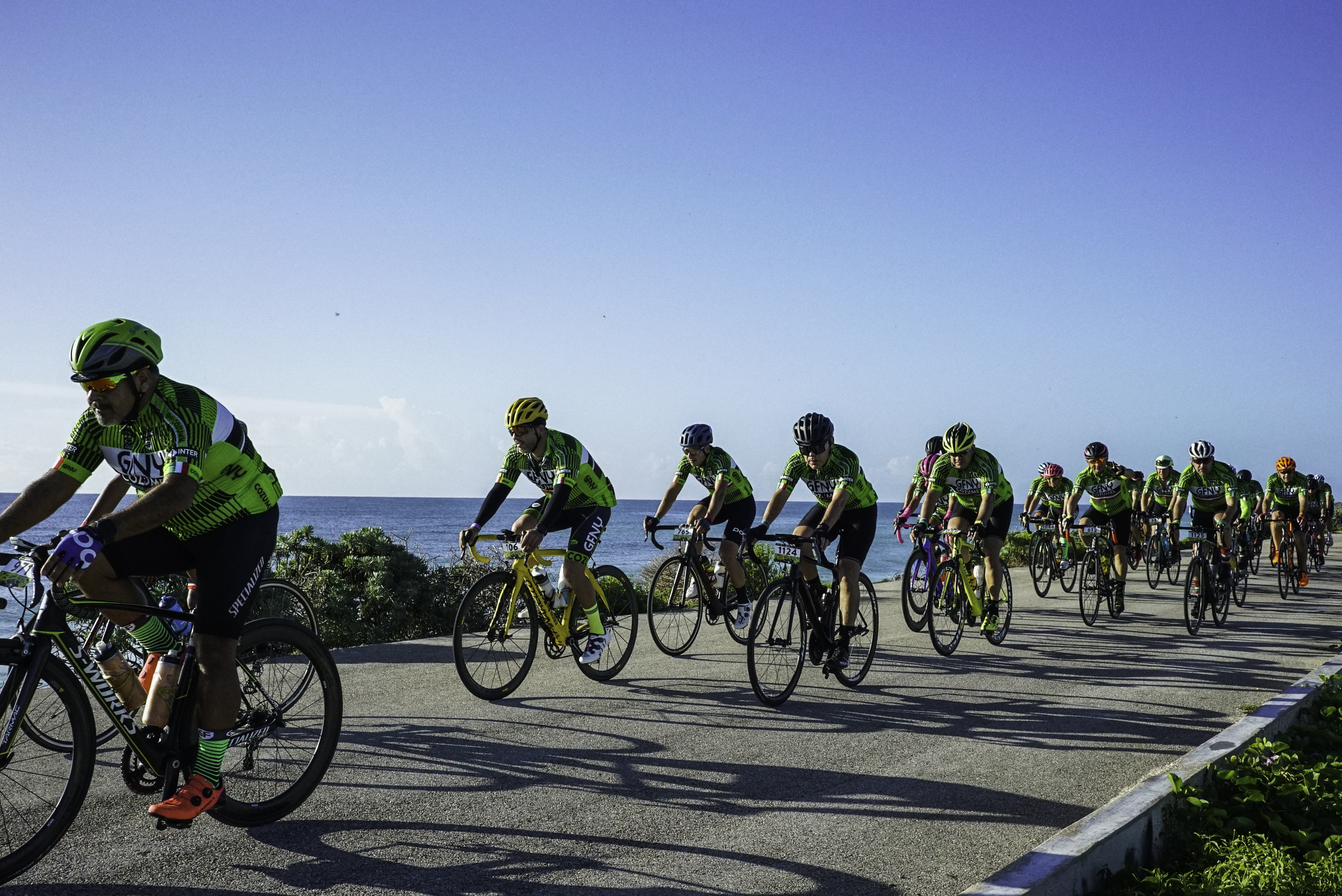 GFNY gives all amateur cyclists the experience in to, "Be A Pro For A Day" with a challenging yet scenic 160 Kilometer route. You will enjoy excellent security, a perfect road, and the best aid stations. Your journey will take through one of two challenging hot laps around the coastline with over 40 miles of picturesque turquoise ocean views.
Race with the pros! Your eRace starts at 3:00pm CEST/ 1:00pm UTC on Sunday 7.6.2020
Join the Sunday's race and REGISTER NOW!