UNIQUE BIKE FESTIVAL
Since 1962, Eschborn - Frankfurt has been a German cycling classic with 17 Races in one day. The event is on the pro-tour UCI calendar.
Professionals and amateurs alike can now ride on a shorter 40 km loop of ESCHBORN-FRANKFURT!

The virtual edition of ESCHBORN-FRANKFURT will run on a shorter route of over 40 kilometers with 292 m. of altitude. The race, or maybe training, from Eschborn through Frankfurt City and back to Eschborn, is here for you on our ROUVY training platform. The footage from the original route of the ŠKODA Velotour Skyline brings a true classic cycling atmosphere into the virtual simulation.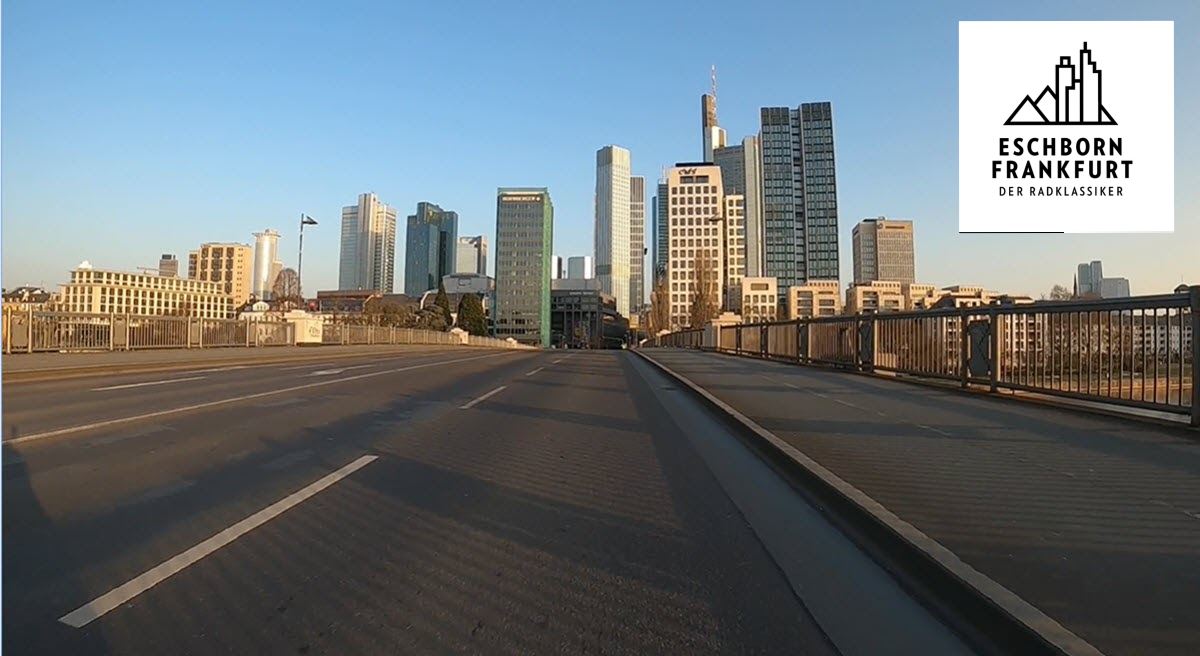 Distance: 40,35 km
Gradient: 292 m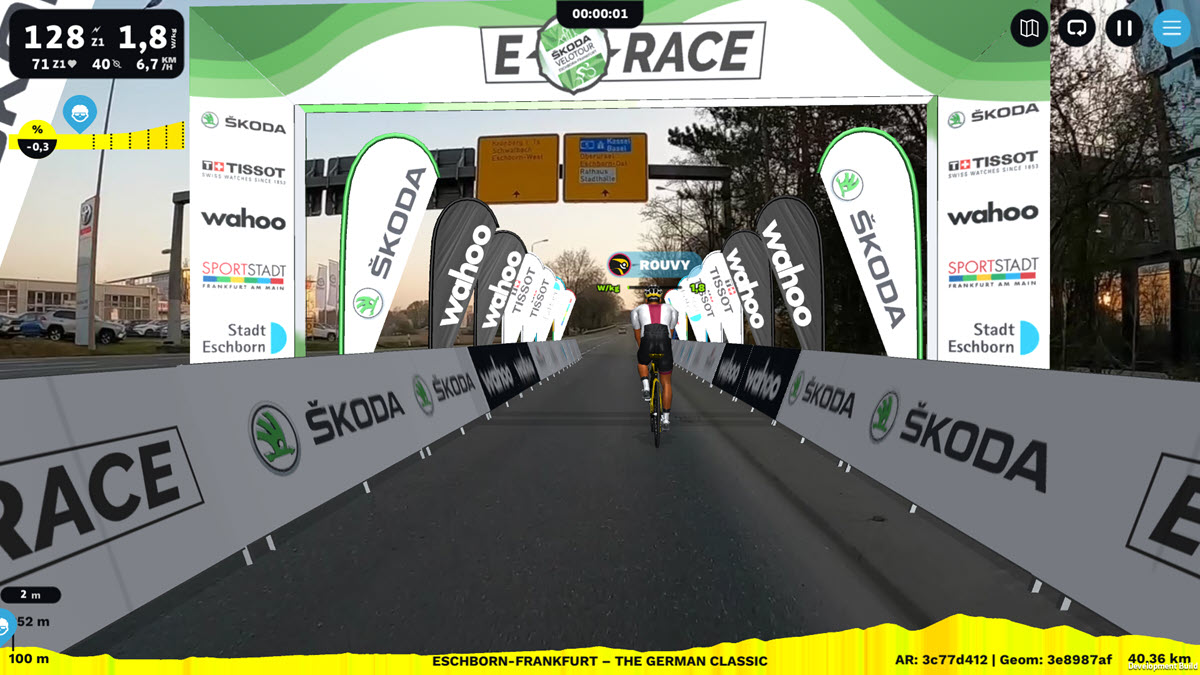 The route's start and finish location is the Eschborn, Deutschland.
max. altitude: 252 m of 32 km
min. altitude: 100 m
max.slope: 6 %
avg slope: 1%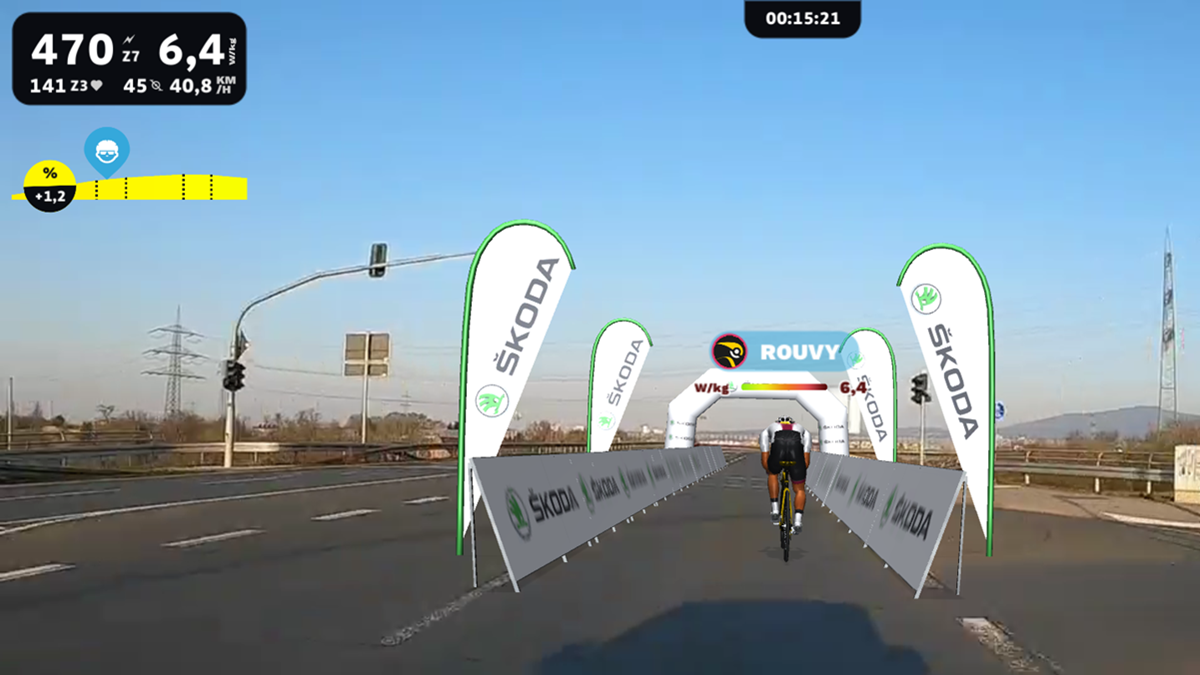 This route is not too hard, and is suitable for tempo riders. Just one kilometer from the start comes the first short downhill, and then, the route undulates slightly. The lowest point of the route is 6 km away.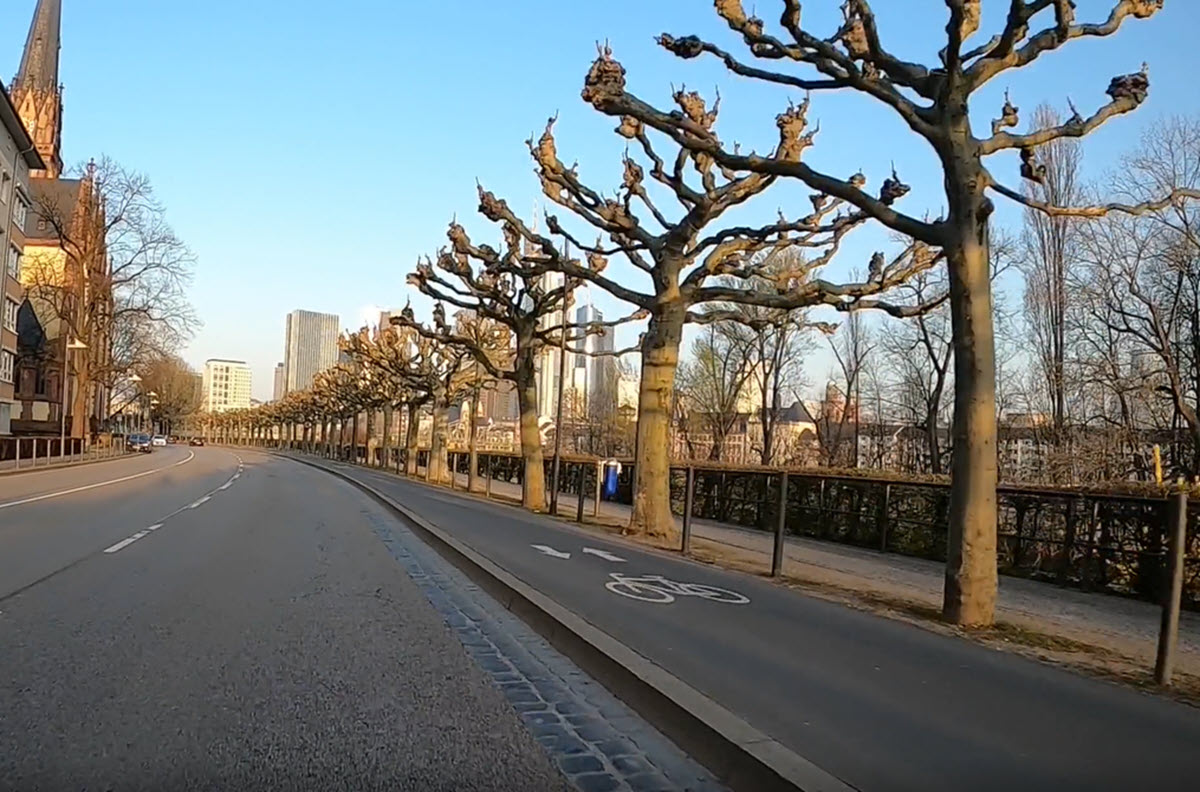 A beautiful place on the route comes at 11.7 km, where you ride across the Untermainbrücke Frankfurt am Main, and then, 1 km along the river Main to the Alte Brücke am Main with many sights. Watch out for the 12.8 km sharp turns back (360°) along the river Main.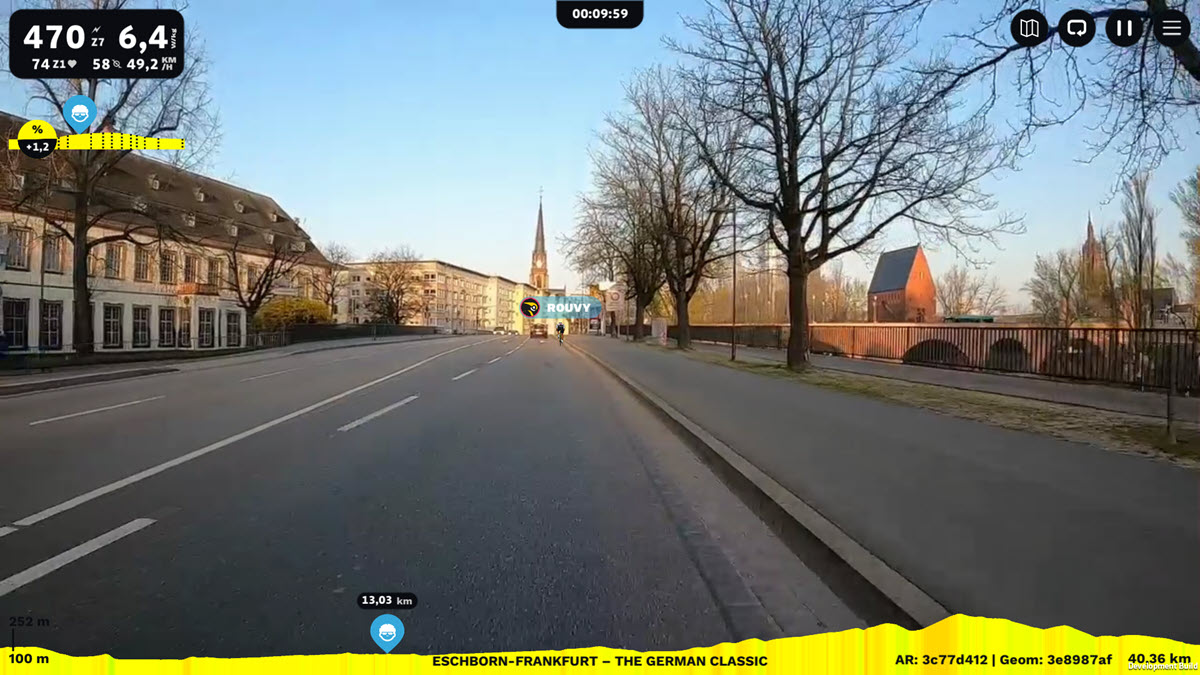 A wavy profile with slight short climbs is waiting for you from 23 km. to 30 km. The longest climb is 30.5 km, and lasts less than 2 km. There is the highest point of the route.
Recommendation:
Go full throttle, if you are in good condition. Only one short climb of 10 km to the finish line awaits you.
Details and profile
Enjoy the German Classic and the atmosphere of 1:1 realistic presence!