All athletes who train at home with a smart bike trainer could apply for the Ride for Italy Cycling Challenge. ROUVY, the indoor training application, offered them a series of four attractive Italian routes. For each of those who so livened up their own quarantine and training, one Euro went to Venice's account.
We greatly appreciated, and think a "big thanks" belongs to, our partner - Saris, the US producer of the smart trainer, who also participated with us in the Challenge. Thanks to Saris' participation, we extended the Challenge period for 14 days. Saris also donated half of the final sum to region Veneto, which is 7,000 euros. The money was provided jointly by ROUVY and SARIS. A total of 14,000 euros will be credited to the open account of the Veneto region and will be used to finance measures taken by that region to prevent the spread of COVID-19. Veneto is the fourth most affected region in Italy, and doctors currently have registered over 16,000 infected people. It is not only the city of Venice itself, but also, the seaside tourist centers of Jesolo, Caorle or Bibione, the cities of Verona, Treviso, and Padua, and the Alpine resort of Cortina dina Ampezzo.
Thanks to the cooperation of our Italian ambassador, Emidio Terra, we managed to get many ROUVY riders into the Challenge. Athletes from all over the world were involved in the six-week Ride for Italy Challenge, including Italians.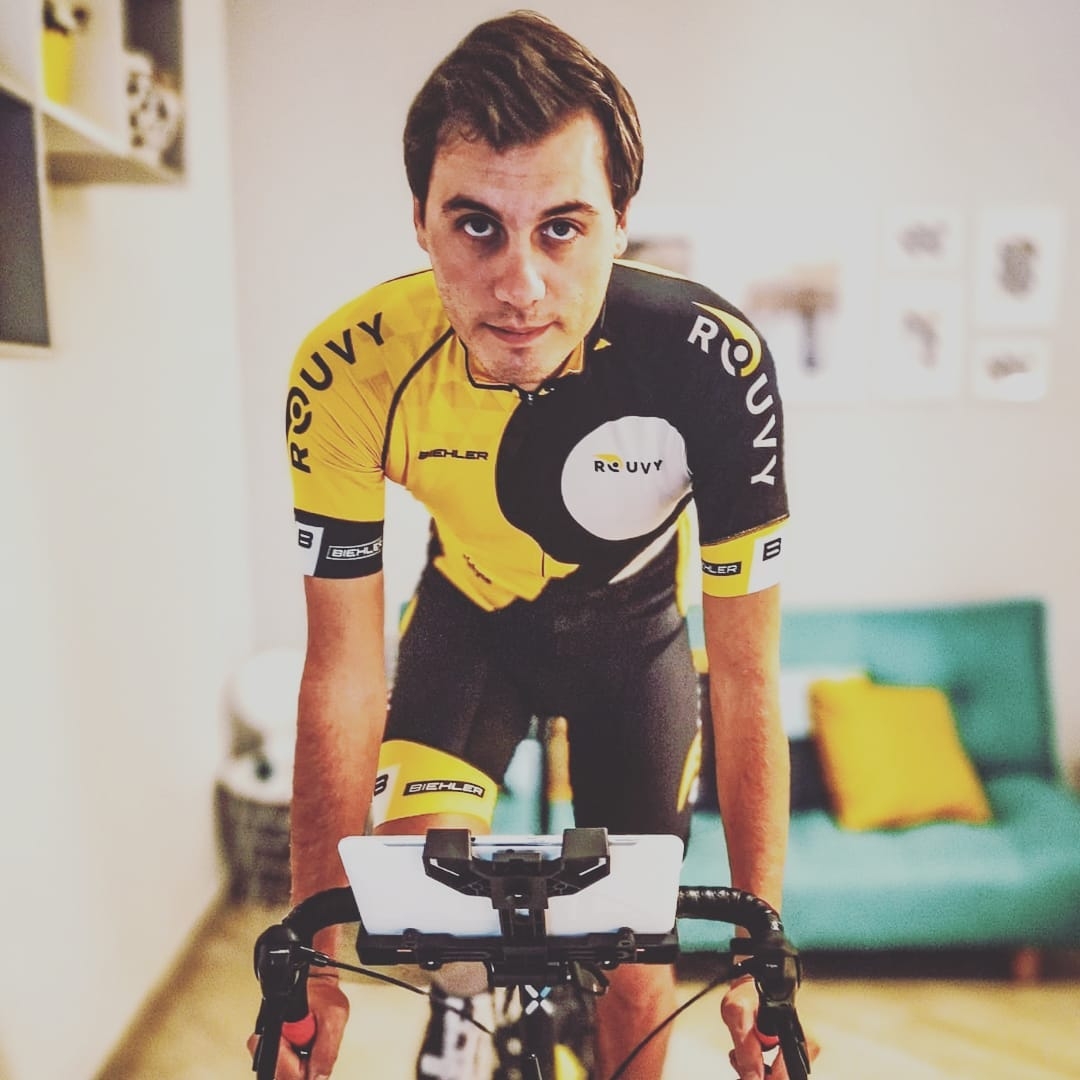 Our ambassador, Emidio Terra, was among the first to finish it. And what did he say about this charity Challenge? Here is a short interview with him.
What were your feelings about this Challenge, Emidio?
The first feeling is that of gratitude to all of you, so for this reason, I want to say thank you.
I want to thank you all for allowing the community of us digital cyclists to participate in a charity program that has cheered up our days at home.
My feelings are a mixture of satisfaction with the result achieved and hope for those affected.
What do you, as an Italian, think of this Challenge?
I think it was an initiative that brought out the best in us, everyone did their part as a great TEAM.
It is a Challenge that we realized together, in which I was able to become part of a great project. I feel happy that this initiative was carried out through a platform like ROUVY. This allowed us to train on the one hand (also providing us with free access to the platform, helping to brighten our quarantine days), and on the other, to be able to do something effective for our country while respecting the rules imposed by the lockdown.
You were among the first to complete the Challenge. Was it difficult for you to complete it?
During those dark days, only the negative data about the numerous infections was heard on TV. The motivation to want to have fun, and vent anger at the same time, was the driving effort behind the scenes.
For this reason, I wanted to tackle the toughest stages immediately, such as Cortina D'Ampezzo-Valparola. We covered almost 3,000 meters in altitude in about 115 km.; it was a beautiful Gran Fondo.
How did you like the mandatory routes?
We have traveled to some of the most beautiful places in "my Italy." You couldn't ask for more. The icing on the cake of the proposed tour was the Cortina D'Ampezzo-Valparola stage. I think every Italian cyclist, along with the rest of the world, must try that beautiful and difficult climb.
Is there anything special that would you like to say to everyone that joined the Challenge and helped the Italian region of Veneto during this difficult time?
Thanks to all of the Rouvy community for supporting us right now. Never get down - always smile - because that curve on your face is all you need to make things right!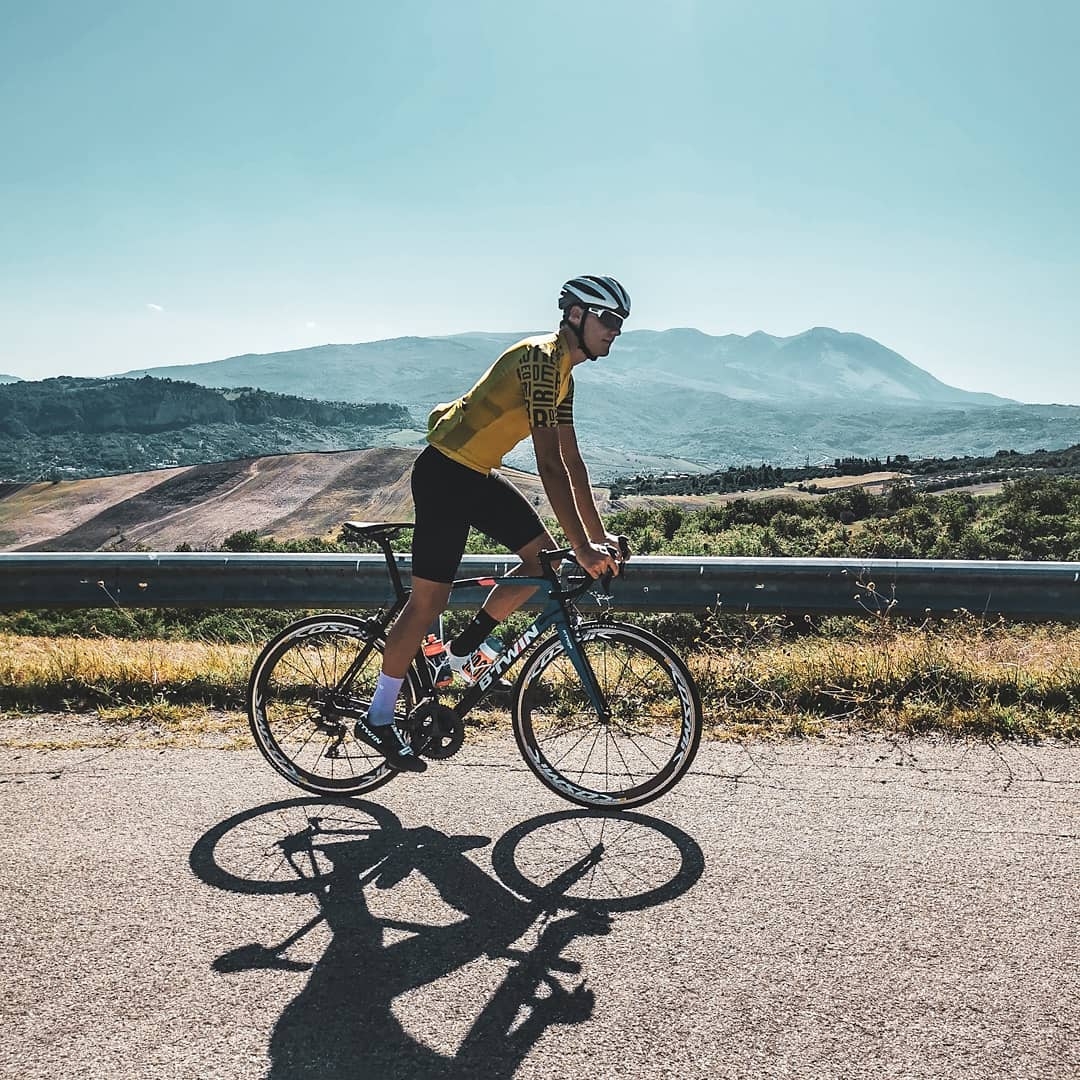 We are very pleased that we can help Italy in this way with this sum. And we have a small gift and great news for all of you, who have successfully completed the Challenge and completed all 4 mandatory routes.
You've received from us a branded Ride for Italy. See the image below and use it for your profile setting!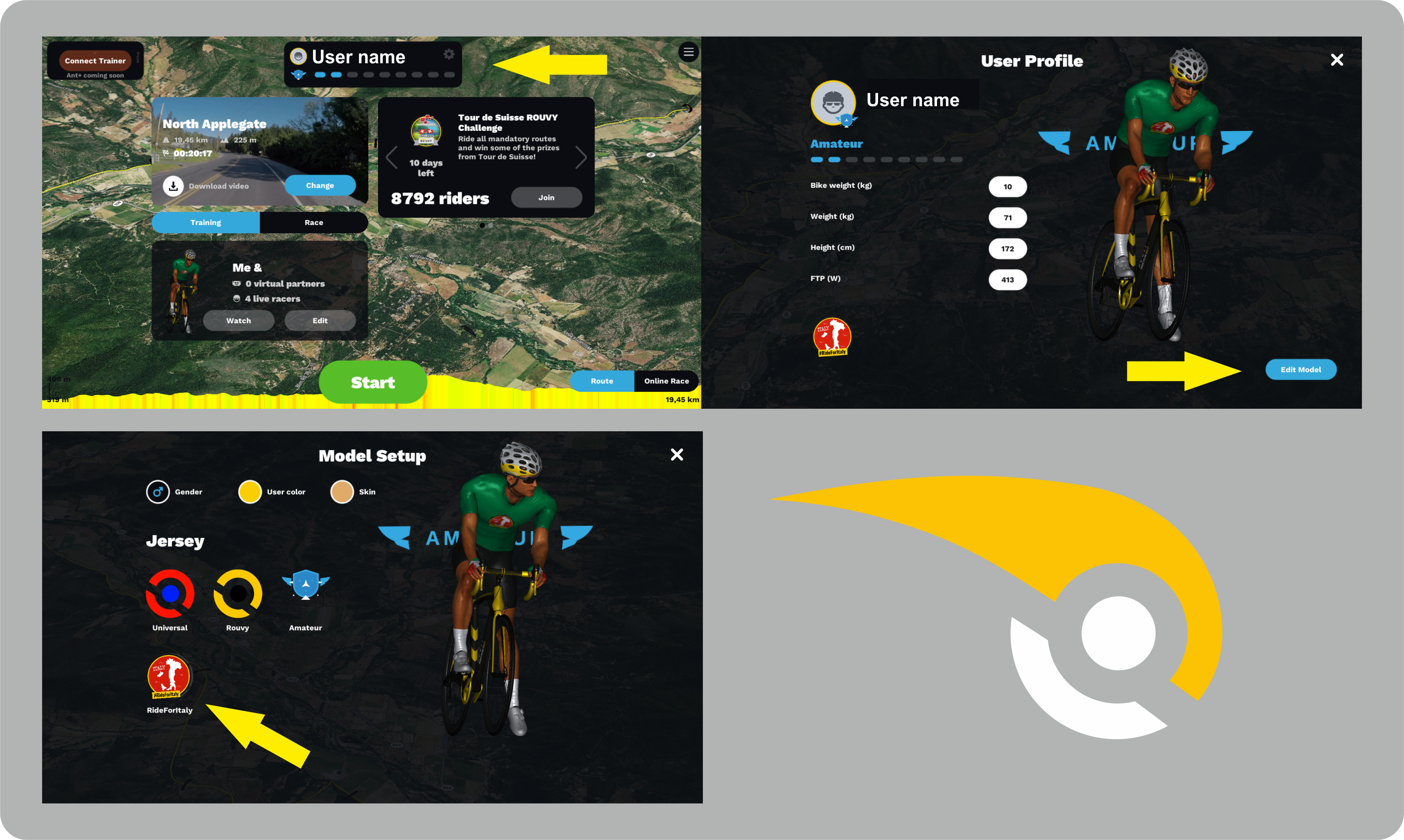 HERE you can read more information - how to change your "avatar". But before it - is neccesary to update ROUVY app for version 0.12.0 and higher.