Hi Petr, welcome again to the Rouvy Ambassador Team! It's really a pleasure to see you riding with Rouvy. While we are on this topic, how did you come across this way of indoor training where the app simulates outdoor riding?
For many years from October to March, most of my cycling miles happened indoors. I have always been racing hot Ironman races like Hawaii, Arizona, or Malaysia through the winter time and training indoors helped me prepare efficiently for those races. Training indoors also allows for exact training motives without traffic disturbances as well as allows for necessary heat acclimatization. Jumping onto the trainer in my shorts only also saved a lot of time compared to preparing my outdoor clothing and cleaning the bike afterward. After almost 20 years spent on the legendary Computrainer, I upgraded to CycleOps Hammer. That opened the door to allow me to finally give Rouvy a try!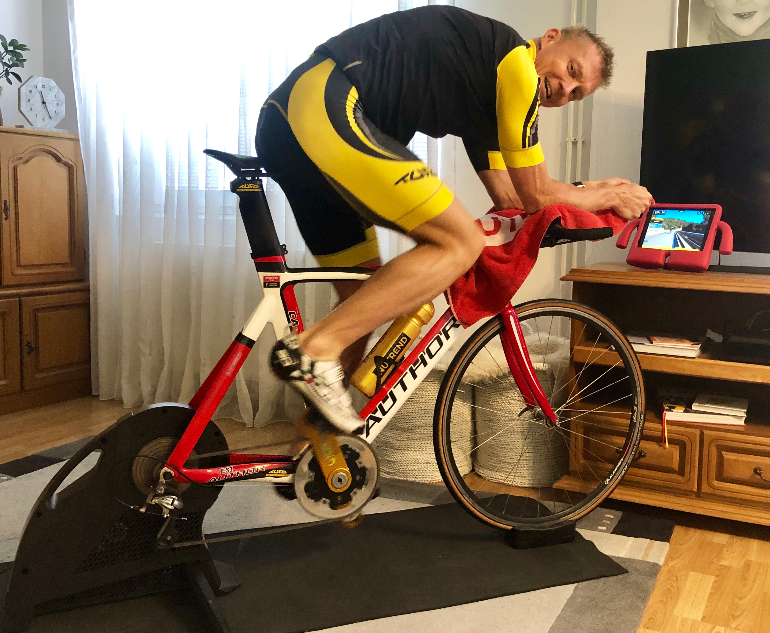 What was the last workout you did on Rouvy?
AR - Kona on 279W average. I've cycled that section at Ironman World Championship 15 times and I even ran it once at Ultraman World Championships. Loads of memories…
Does indoor cycling play a big role in your training plan?
As I already said. When it rains or it is colder then 10°C, most of my training happens indoors. I also like to watch live coverage from biathlon, cyclocross or cycling races while riding to be even more entertained.
Your career of a professional triathlete is decades long. Do you see a big difference in methods of preparation today and when you started your professional career? How has your training routine changed throughout your career?
I did my first PRO race in 1993, some 26 years ago. At the time, nobody really knew how to train for triathlons properly and we mostly combined the sessions with swimmers, cyclists, and runners, which obviously made a deadly mix. But it also accumulated a lot of hard miles in all three sports (along with my rowing past) and built a great base for future years. Most sessions were based on feel or speed and although I already had one of the first heart rate monitors, there was very little literature on how to use it. After years of mishaps and successes, I built my own optimized sessions, which worked best for me. And now I am constantly rebuilding those sessions for improvement. It's an exciting journey!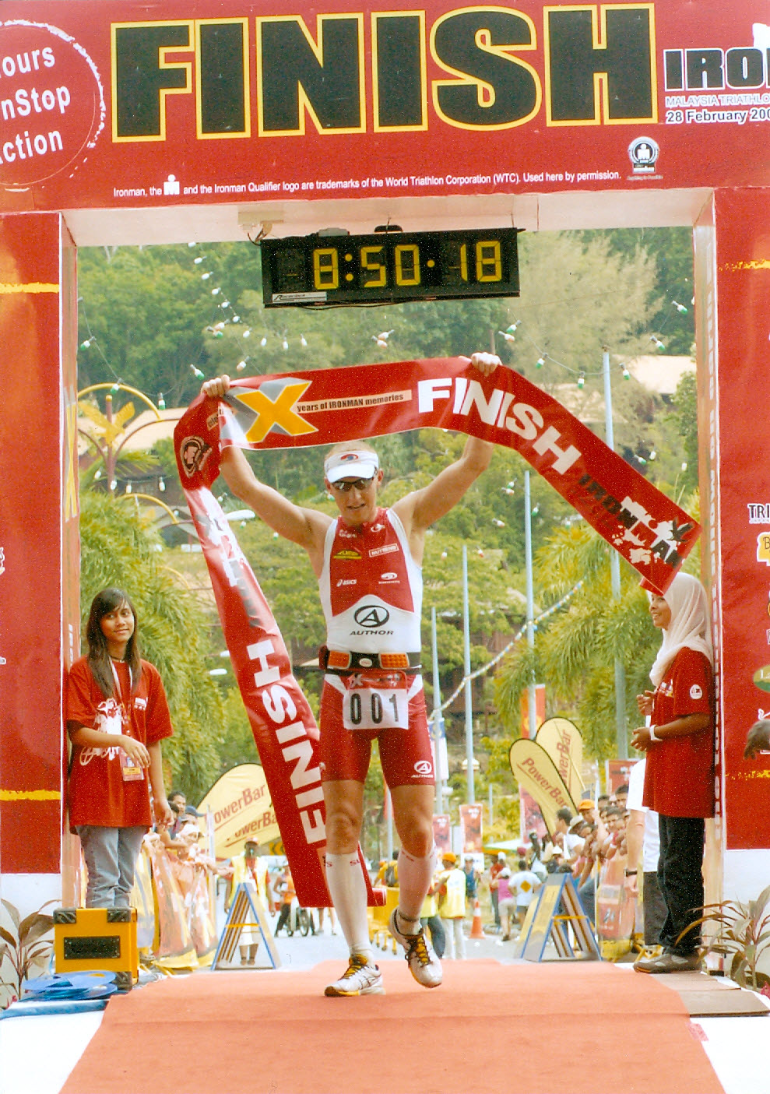 You are the 41 times winner of Ironman, who has finished TOP TEN in the toughest triathlon races more than a hundred times. What is the ingredient that makes you a living legend and keeps you so strong in such a competitive field?
I love the sport and never got tired of it. Neither the training, nor the races. I always feed off of the amazing atmosphere at those races and after only a few moments of finishing one Ironman, I am already planning the next one. Each new race is a new challenge to face. That always helps me to find some new avenues for improvement.
Which one of the 41 victories was the toughest one?
None of those were easy. It is really hard to pick. Maybe my first Ironman victory in South Africa. I was catching the race leader on the marathon by 2 seconds per 1K and at that rate, he would still have won it by a minute. With 5K to go, I started sprinting as if it was the last K, hoping that would break him mentally when he turns back for the split. It worked, but I still had to run further 4K on a completely empty tank without showing any signs of being exhausted. Great but tough course, very intense battle from the start to the finish line and unexpected win at the end…
You are focused not only on long triathlon but also extreme competitions in a triathlon or running. What was the most extreme competition you have ever completed?
I would say longer events such as Marathon Des Sables or World Marathon Challenge. You don't get enough time and options to recover between the stages. But still, have to race hard every day.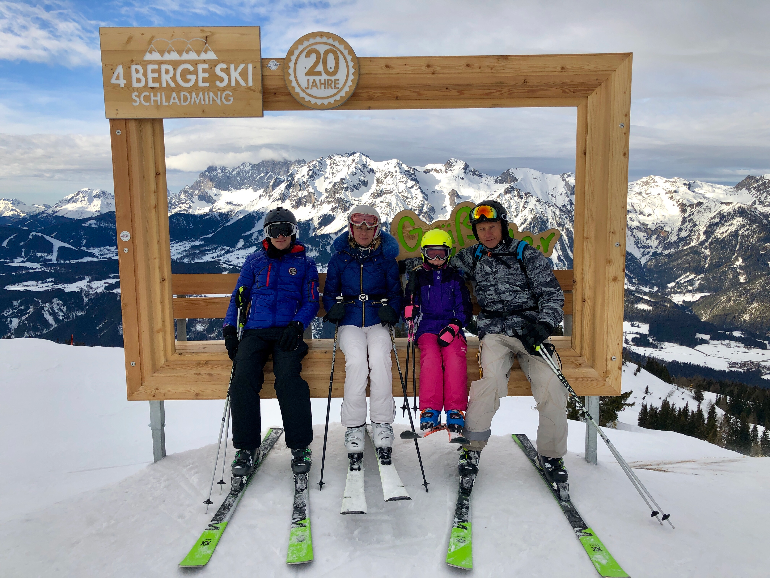 In addition to being a professional athlete, you are also a father of two kids. Was it difficult to raise them while also being a focused athlete?
Thanks to being a professional athlete, I've been able to spend a lot of active time with my kids every day since they were born. I've never been focused on triathlon as much as I am focused on my family. I only did training camps when my family would join me and we turned it into family vacations. I never went anywhere to train without them. I would fly to races just for a few days unless my family was traveling with me. We have seen quite a bit of the world together:-) I never missed anything important from my kids' childhood.
Your son Filip has become a successful runner for whom you are a coach and training partner. You ran the World Marathon Challenge this year together and have competed in 7 marathon races on 7 continents in 7 days. Although Filip was a newbie in this extremely physically and mentally hard competition, he managed to win the half marathon division. How did that feel?
It felt great! When I did WMC in 2017, I said that it was one of my lifetime sports highlights, but I was not planning to do such an ordeal again. When I got invited for the 2019 edition, this time with Filip as well, we were immediately in it! We had an amazing time together. I was running a race in Cape Town exactly 19 years after I won my first Ironman there (Filip was 7 months old at that time). Dreams sometimes do come true!

How long is your career now? Do you want to keep racing or get more focused on coaching to share your experience with other younger athletes?
I started rowing 36 years ago and began triathlon 30 years ago and I still don't feel tired of it! I would love to keep racing for future years, along with helping others achieve their dreams. Besides my kids, I am also personally coaching a small group of Ironman and ultramarathon athletes.
What would you advise a beginner athlete who wants to start training for a triathlon?
Go for it. Take any bike, shoes, and goggles you can find and give some sprint triathlon a try. You will get hooked on this sport and will want to start working on your improvement in the future race. Triathlon is a very healthy and lifetime sport activity.
I know that once you are an athlete, sport becomes some kind of addiction. Do you have any non-sport hobby which takes you out of the daily training routine?
I used to breed aquarium fish and play a lot of chess, but it would consume too much of my time now. My biggest hobby is my family and if I am not racing or training, I am a full-time father and husband. And those roles are no longer combined.
What is the next competition in your schedule? And what is the main challenge of this season for you?
Challenge Taiwan (Ironman distance). Extremely hot and humid race. It has a very hard set of conditions. Exactly what I like most!
Well, we will keep our fingers crossed for you!
Do you know that Petr is already the second Czech triathlete who is Rouvy Ambassador? Radka Kahlefeldt is our Lady Ambassador and you can read her interview here.