Jaroslav Kulhavý, Rio 2016 XCO silver medalist, has become an official athlete of VirtualTraining! We're thrilled to work with such an incredible athlete and share more about how one of the best mountain bikers prepares for the season ahead.
Here´s the short list of his achievements
2016 Rio Olympic Games – Silver Medalist in XCO.
2012 London Olympic Games – Olympic Gold Medal Champion in XCO.
World Champion both in XCO and XCM.
2x Cape Epic Champion.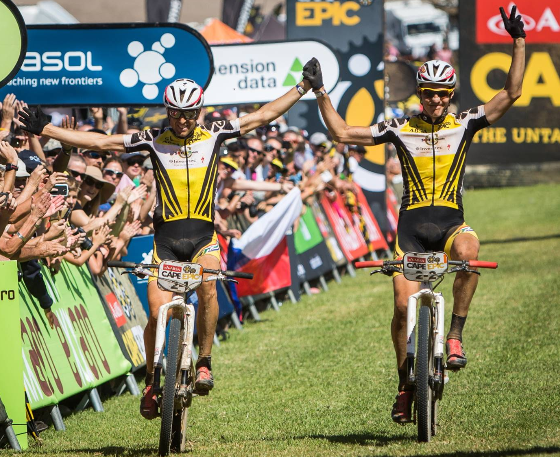 The story
Did you know that Jaroslav is the only person to have won all World titles in XCO and XCM? It's true. How did he prepare for such big events?
Riding with VirtualTraining was one of the key factors that helped him earn his silver medal in Rio. Jaroslav broke his arm in March during the Sunshine Cup Race, an unfortunate injury during any season, but especially troubling during an Olympic year. In spite of the break, he knew he needed to get back on the bike as soon as possible to continue his preparation for his two main goals in 2016 – the World Championships and the Rio Olympic games. With the help of VirtualTraining he was able to train on the Rio XC track without leaving his home. He was able to do so because he had recorded the track and gpx points in Rio back in 2015 as early preparation for his 2016 training. A good thing too, as that pre-recorded route certainly paid dividends in Rio this last summer.
What can you look forward to hearing from Jaroslav this winter?
Stay tuned for two comprehensive articles during the Fall:
The first will cover the training period before the World Championships and Olympics
The second will take a look at the actual winter training Jaroslav is doing in preparation for next season.
Keep an eye on Jaroslav's social media channels for more information on how he uses VirtualTraining, along with personal training data and how he enjoys his riding:
Winners of the contest about "Who is the new official athlete of VirtualTraining" will be announced on our social media tomorrow.