As I usually do, I interviewed Per over a video call. It surprised me that the young German rider was wearing a winter hat. I quickly learned that it is because he spends a big part of the year in Izmir, Turkey, where there were a few colder days in an otherwise warm and mild climate.
Are you wondering how Per happened to find his way to the Turkish coast of Aegean Sea? He stays there with his girlfriend whom he met at last year's edition of the Presidential Tour of Turkey.
It's really fascinating how racing can change your life!
If you want to know more about how you can fill one of the two open positions in the Saris ROUVY Sauerland Team this spring, find out more information here!
You may also like to read the interviews with Per Münstermann's team mates, JULIAN BRAUN and JON KNOLLE, whom we interviewed in the past week.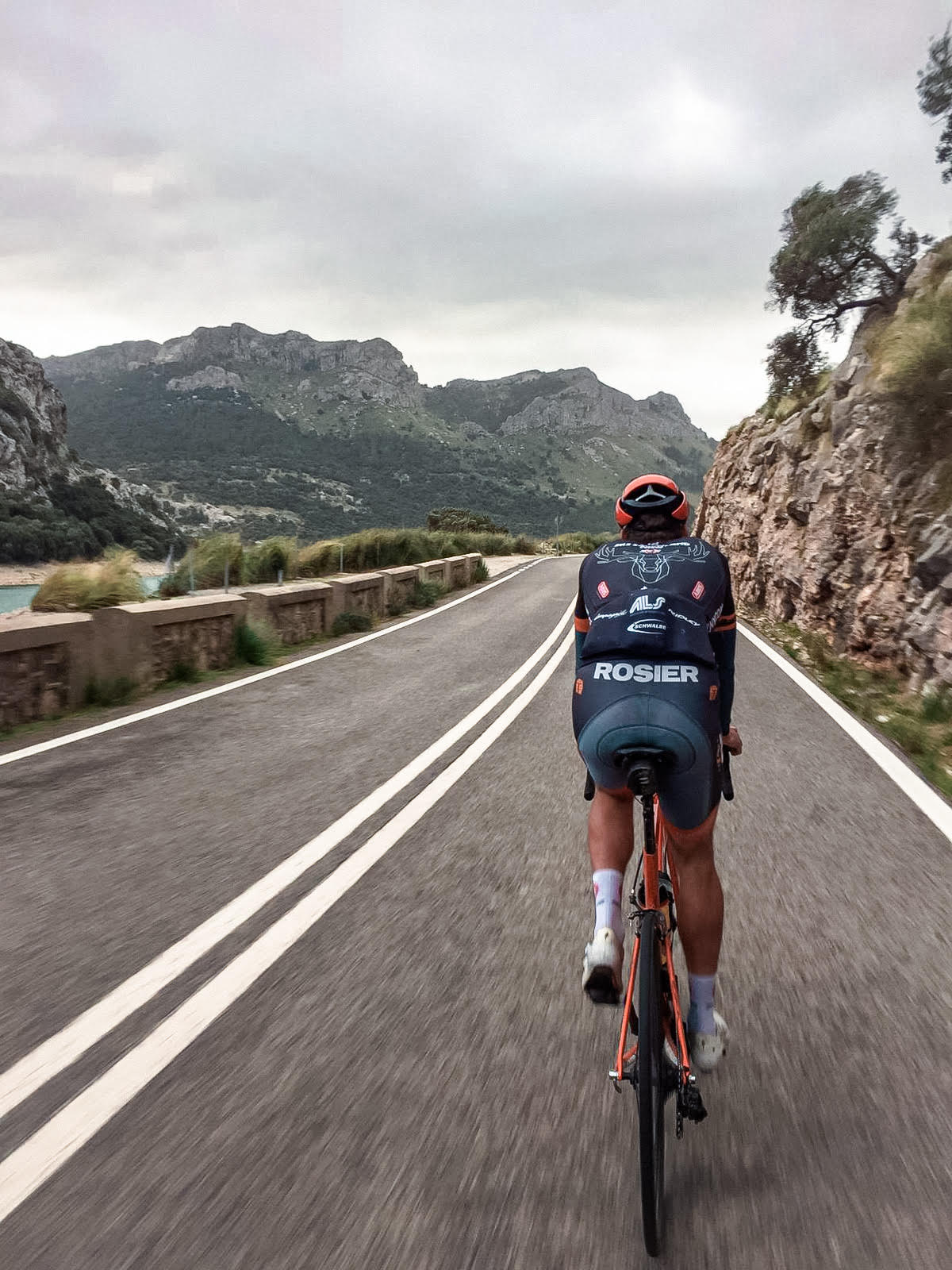 Not many cyclists train in Turkey. Can you please share your experience?
When there is nothing happening with the team, I always come to Turkey. I have an apartment in Izmir and I spend about 8 weeks a year here.
The roads are like highways and the coast can get really windy. The local people always look at me like they've never seen a cyclist which maybe true in many cases. But they are always really nice to me and I love to come back!
Do you ever meet any other European cyclists in Izmir and around?
No, I'm the only one!!
Haha, funny! Apart from travelling back and forth to Turkey, how much time do you spend out of home, throughout the year?
It is really a lot. I always spend 2 to 3 weeks before the season in Mallorca, before the training camp with the team. That means between December and January, I would only spend about 3 weeks at home. Over the season, on an average, I'd say I'm home about 2 days a week.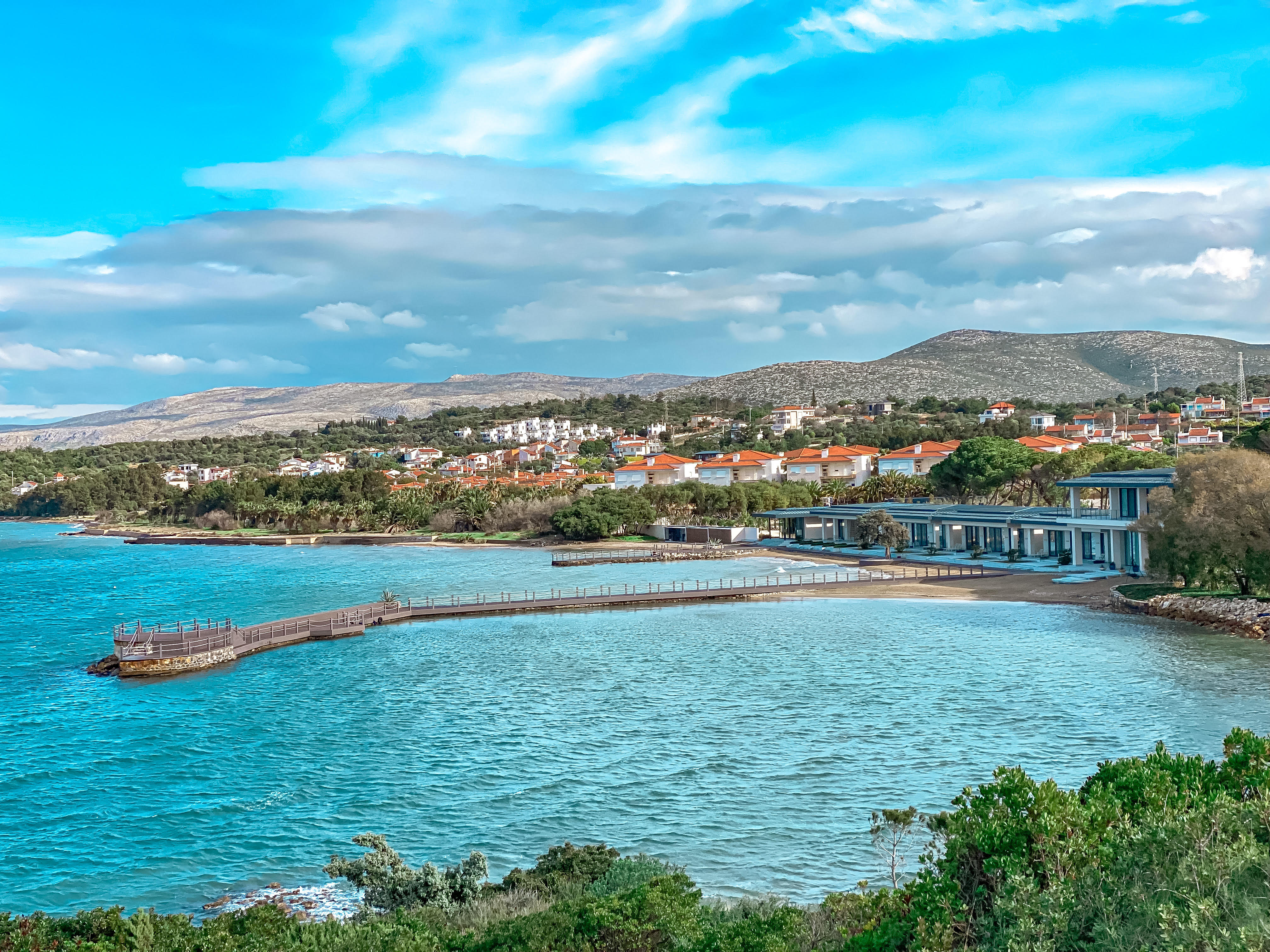 Aegean cost, Per's (partial) new home
Can you say how many kms have you ridden last year?
I was a lazy guy last year! I may have covered the smallest stretch of kms in the team. That means about 19,000 km. To be honest, I couldn't reach my best shape last year. It was also due to Covid and the subsequent decreased motivation.
Now, it's all different for me. I lost six kilos (Per is 188 cm tall and weighs 71 kilos now); I'm back in shape, super-high motivated and I'm training well again!
Can you remember what were your first steps towards competitive cycling?
That's a funny question! I was playing football when I was about 12 years old and I suffered a knee injury. My brother was already taking part in local races, so I joined him and about two years later, I started with structured training and racing.
What have been the major difficulties for you back then?
I think the hardest part was to say "No" to my friends who were asking me to go out every now and then. I was 17 and I needed to say 'no', and go training after school. It was not that I did not want to train but it was not always easy.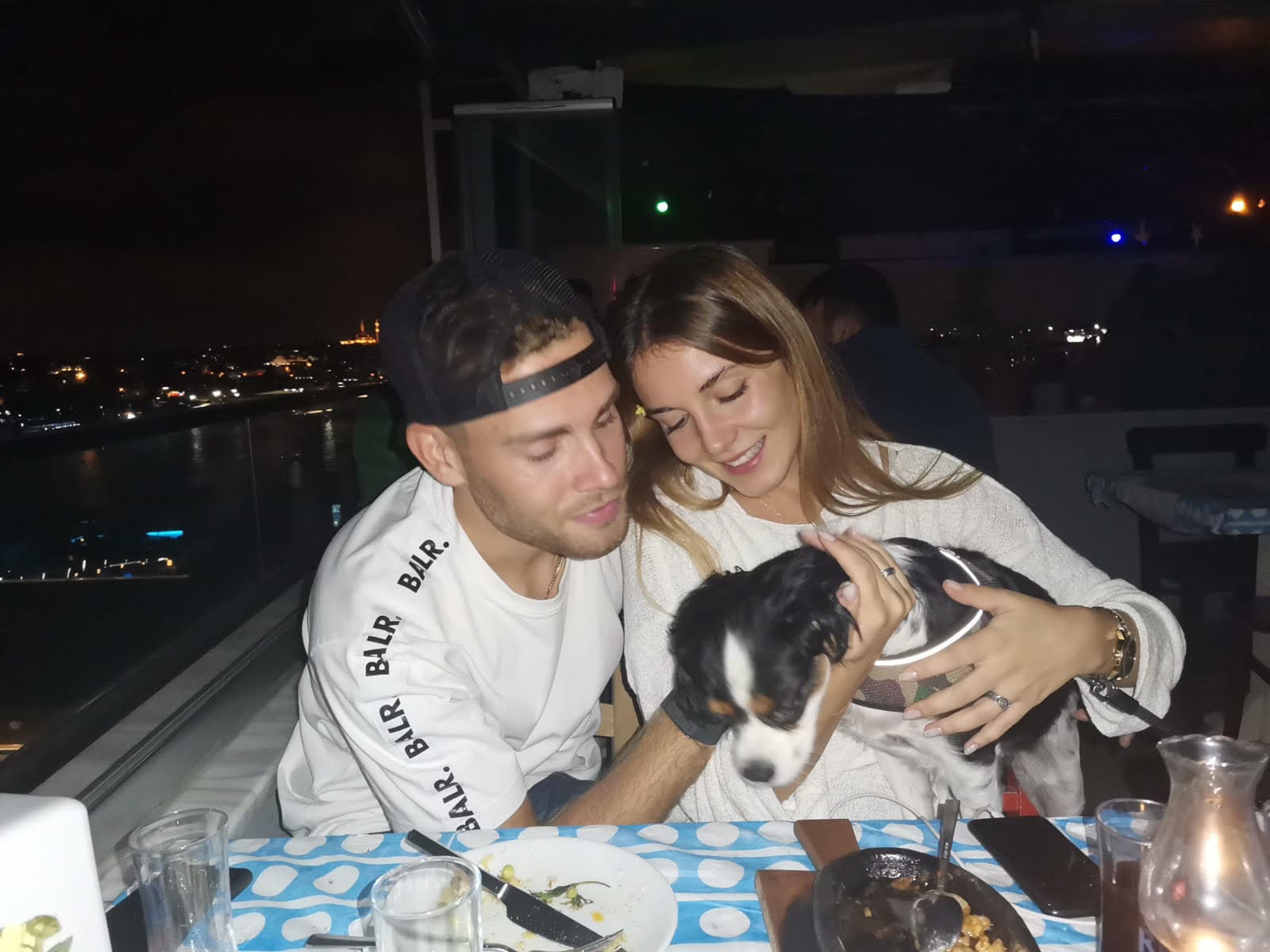 Per with his Turkish girlfriend

I'm guessing you don't suffer from too many party invitations now! What are the biggest challenges in your racing career right now?
Right now, there is nothing that would really stop me from following my dream of becoming a PRO cyclist. I love cycling enough that even if I don't really feel like training in the morning and there is a 5 hour cycling workout scheduled, my ultimate goal helps me to sit on a bike and ride, without a problem.
Do you have some specific goals for the coming season?
I'm out of the U23 now, so I'm already old enough to win big races! It's going to be a big change for me and that's why I'm on my bike every day! I'm hoping I can work on my goal of becoming a World Tour rider together with the Saris ROUVY Sauerland Team that I'm part of.
Two new riders to be onboarded
Speaking of the Saris ROUVY Sauerland Team, there are going to be two new faces this spring. Do you see benefits in the online draft that is happening right now or are you rather a bit uncertain about it?
Firstly, I'm really happy that our team gives the opportunity for riders in other countries. There are countries where cycling is not so popular. We are lucky in Germany, Italy, France, Spain and many other countries that race cycling is getting so much attention.
The races in Europe are really one of the best in the world. Fastest and hardest. There are countries, like maybe Australia, where the young riders simply don't have the chance to come to Europe to race.
I think it's a great opportunity and I'm really happy that our team is involved.
Contrarily, there is a vast difference between e-racing and racing on the road. Yet, I like that idea and I totally support it. I believe we can find some really talented and good riders out there!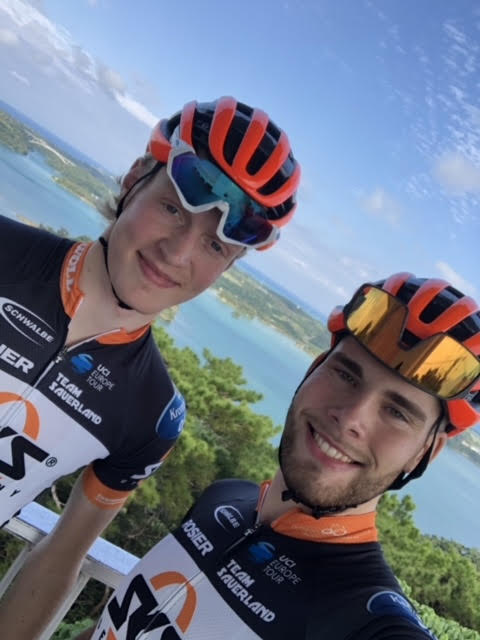 Do you want to pass a message to your future team mates?
Of course! Firstly, you guys can look forward to being a part of our family! Everyone supports everyone and so if you get in trouble, there is always someone covering your back. You will always get help from the sports directors, coaches and teammates.
Everyone, whether you are a Canadian or an American or any national, take the opportunity and come race with us! You are going to take home a huge amount of fun, memories and emotions. And that is what cycling is about!
Thank you Per for the chat and enjoy the Group Ride on the weekend!
Per leads a Group Ride this Saturday, the 22nd of January, at 7 PM CET. Join him and take the opportunity to chat to this interesting guy over the Discord channel! Sign up here.
If you want to know more about how you can fill one of the two open positions in the Saris ROUVY Sauerland Team this spring, find out more information here!