Thanks to new commitments in Julian's life, he's been 'only' able to ride 17,000 kms in his training last year. Yet, thanks to the tailored training plan, the young German cyclist was able to achieve a fantastic result in the 2021 season. Julian Braun and his teammates became the German Team Time Trial (TTT) Champions last year!
There are many difficulties that young cyclists, who aim to become PROs, are facing, just like Julian did when he started his career. "Cycling is an expensive sport and it is always difficult to find supporters when you are not one of the 'famous names'. We have the luck to be part of this team but a majority of cyclists all over the world do not have this privilege," explains Julian.
Now, you can have the privilege!
If you think you are fast enough to fight for one of the two spots in the Saris ROUVY Sauerland team, here are the 3 steps you need to take:
Fill out the online application
Join the qualification series
Travel to Girona for a final selection
To learn more about how to sign up, go here.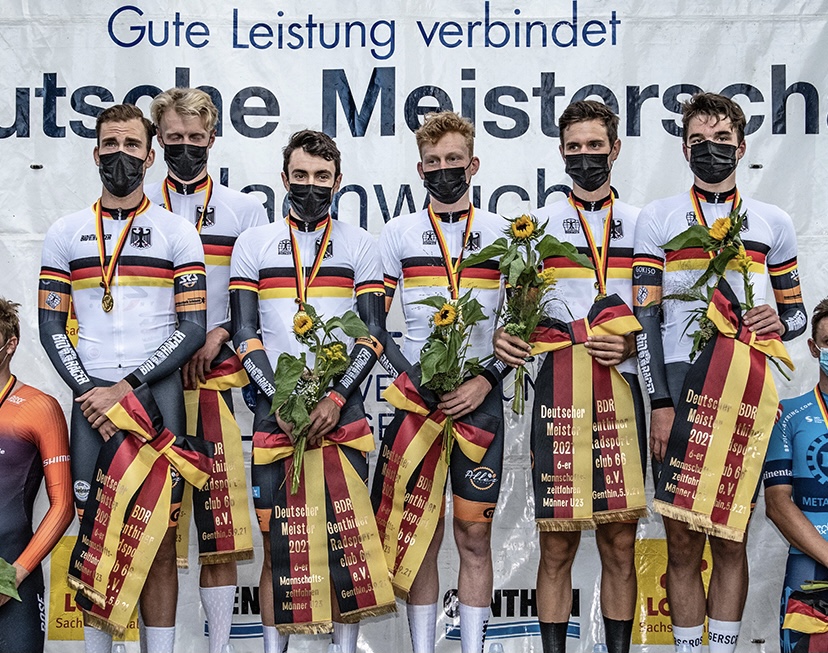 Saris ROUVY Sauerland team: German Team Time Trial Champions
What was the best moment of your career?
One of the best moments was my participation in the UCI World Championships ITT U23 in 2017.
Of course, the highlight of the last season was our win of the German TTT Championships. But it is always difficult to identify one highlight because there were a lot of special moments during the past years. On the other hand, there were also some frustrating moments, especially when the result didn't reflect my effort and my potential.
Can you please share your story behind the success at the German TTT Championships?
At the beginning of the last season, we already knew that we had a lot of good TT riders in our team. Hence, it was one of the team's goals to at least reach the podium. In order to achieve that goal, we trained together twice with the final selection in the summer to transfer our individual TT potential into a homogeneous team performance. Especially for such a technical discipline, it is important to train as a team. Our biggest rivals were Team Rad-net Rose, Lotto-Kernhaus and P&S Metalltechnik.
In the end, we were also a bit surprised that we could win nearly half a minute in front of the second team, Rad-net Rose. One of our key success factors was the steady and homogeneous performance from the start line to the finish line.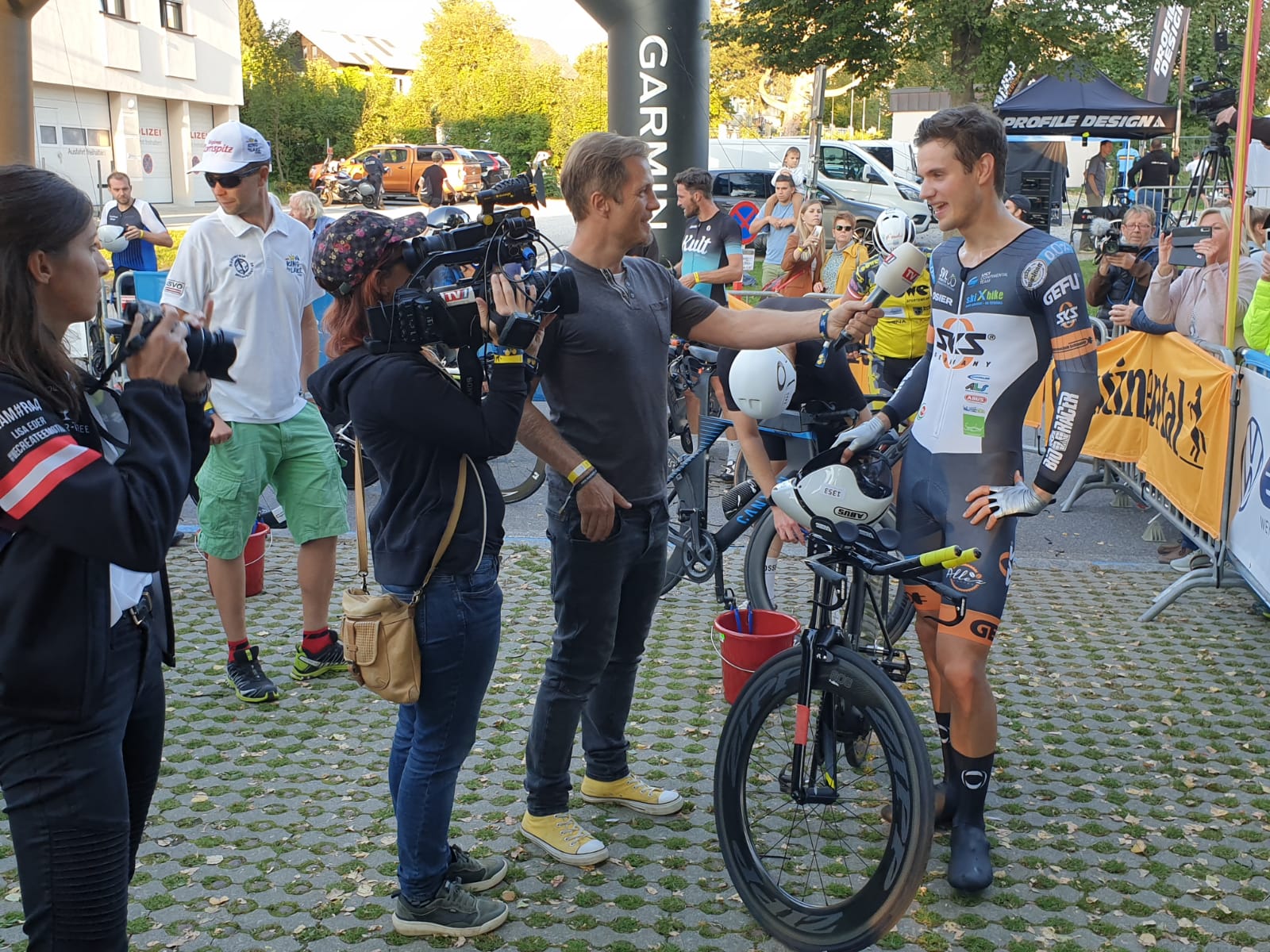 What have been the major difficulties in the beginning of your cycling career?
One aspect that was difficult to understand, being a young rider, is the fact that progress is not linear. Sometimes you have to go one step back before you can take two steps forward. As a young person it is hard to accept it.
Another aspect is money: cycling is an expensive sport and it is always difficult to find supporters/sponsors when you are not one of the "famous names". We have the luck to be part of the Saris ROUVY Sauerland team, but a majority of cyclists all over the world do not have this privilege.
What does your regular training week look like in winter and what does it look like in summer?
In November I started to work full time as a financial analyst in a big stock-listed company in Austria. As a consequence, my training program changed fundamentally. Now I have the possibility of doing ski tours at weekends; I've also added running to my training program. Time management is even more important now than in former times. As a summary, it can be said that there is a focus on quality now instead of quantity.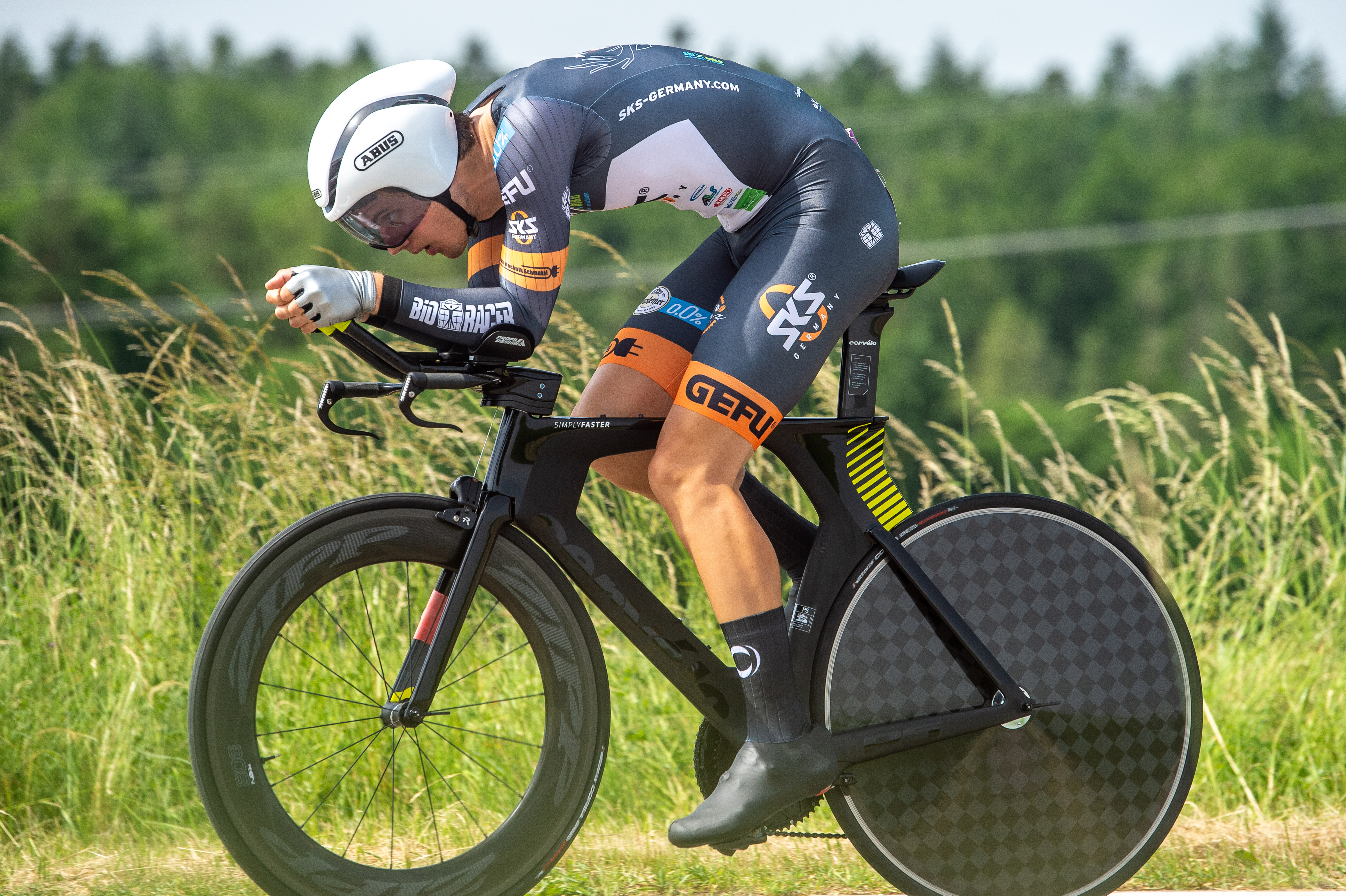 When I check the stats and namely points per speciality, you excel as a time trialist. Is that a speciality you dreamed of or it basically just happened that you are that fast?
It is rather the latter. In my first TT competitions, I noticed my potential because without special training or preparation my results were quite good. From that point onwards, I put more effort into special TT training and material testing in order to improve my performance. But it is a long lasting process.
What do you see as the biggest achievement in the previous season?
German TTT champion and first place at the King of the Lake TT.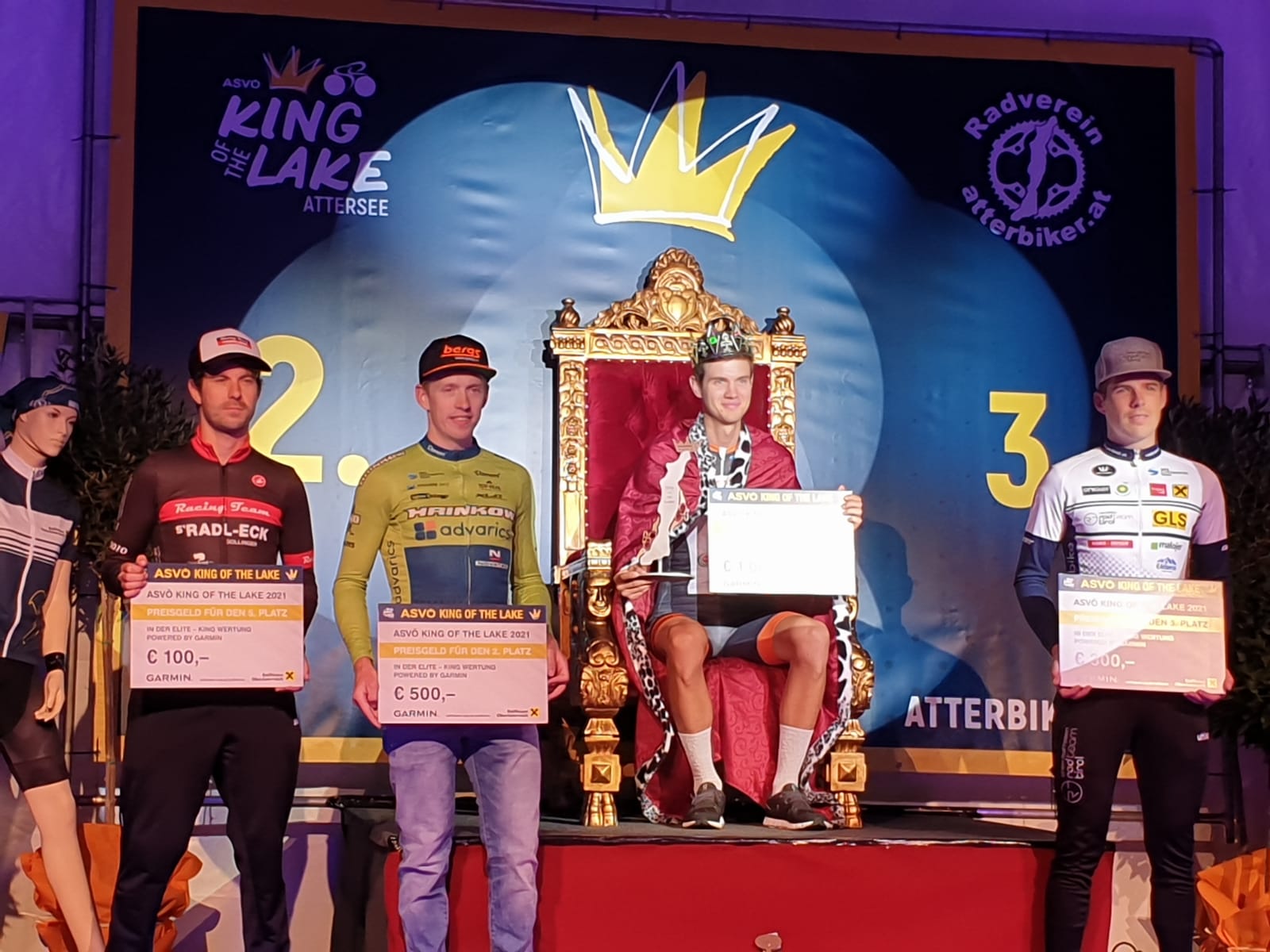 Do you have some goals for the coming season?
To win as many TT races as possible!
Thanks to collaboration with ROUVY and Saris, your team will see two new faces. Are you thrilled or rather nervous about the selection process?
I am looking forward to welcoming our new team members and I really appreciate the selection process because it improves transparency and fairness. Furthermore, the focus on an international orientation is another step in team development.
Thanks Julian and I'm hoping your new teammates will help you achieve your Time Trial goals!
Julian leads a Group Ride today, Wednesday the 19th of January at 7 PM CET. Join him and have a chat with German TTT Champion over the Discord channel! Sign up here.