In the last week of the "Get Back In Shape" training you are probably a bit exhausted. Let's finish the month with an effort every cyclist loves - tempo training! Sustainable discomfort, which you will experience (and you probably know already), will bring you the feeling of going pretty fast while you don't get excessively tired.
Why tempo training?
A strong aerobic base, that you continue building in the last week of 'Get Back In Shape' training plan, is going to allow you to pedal for hours without getting tired and it increases your endurance.
In other words, tempo pace is usually 70-80% of FTP. You are going pretty fast, you start breathing, there is some tension in your legs but you could still have a chat with your riding mates, when on a group ride. It is not a problem to keep this pace for 30 minutes or more. It is sustainable and it feels like you're going pretty fast!

Don't forget that in order to make the tempo training efficient, you need to have a certain training history!
When you complete your workouts, make sure you stay in the prescribed zones. Your heart rate should be approximately between 140-160 bpm. Be careful, it is really easy to slip to a higher heart rate! The moderate pace of your ride will get you pretty far on your route. It is slightly discomforting but it does not hurt that much and you are going to feel like going pretty fast!
How to start
Like with every week of the January training plan of 'Get Back In Shape', the workout days are Tuesday, Thursday, Saturday and Sunday. It's good to stick to these days and rest in between. If you should miss one of your training days, then don't worry, you can always use one of the free days to complete the workout!
All you need to do to start your workout is to open the app, tap the 'Workout' button in the bottom right corner and pick the right workout for the day, such as '18.1. | Rise and shine again'. If you haven't updated the app after the 1st of January 2022, be sure to do so!

4 sessions to come
Get well

Tuesday the 25th of January workout is going to be a slow start of the tempo training week. 'Better undertrained than overtrained,' says the golden rule. 45mins @60% of your FTP is a starter day before Thursday, a day of slightly more intense workout.
When training in rather low intensity, proper route selection is crucial. Make sure it can entertain you enough! The sunny Copacabana route in Rio de Janeiro should do the job for you.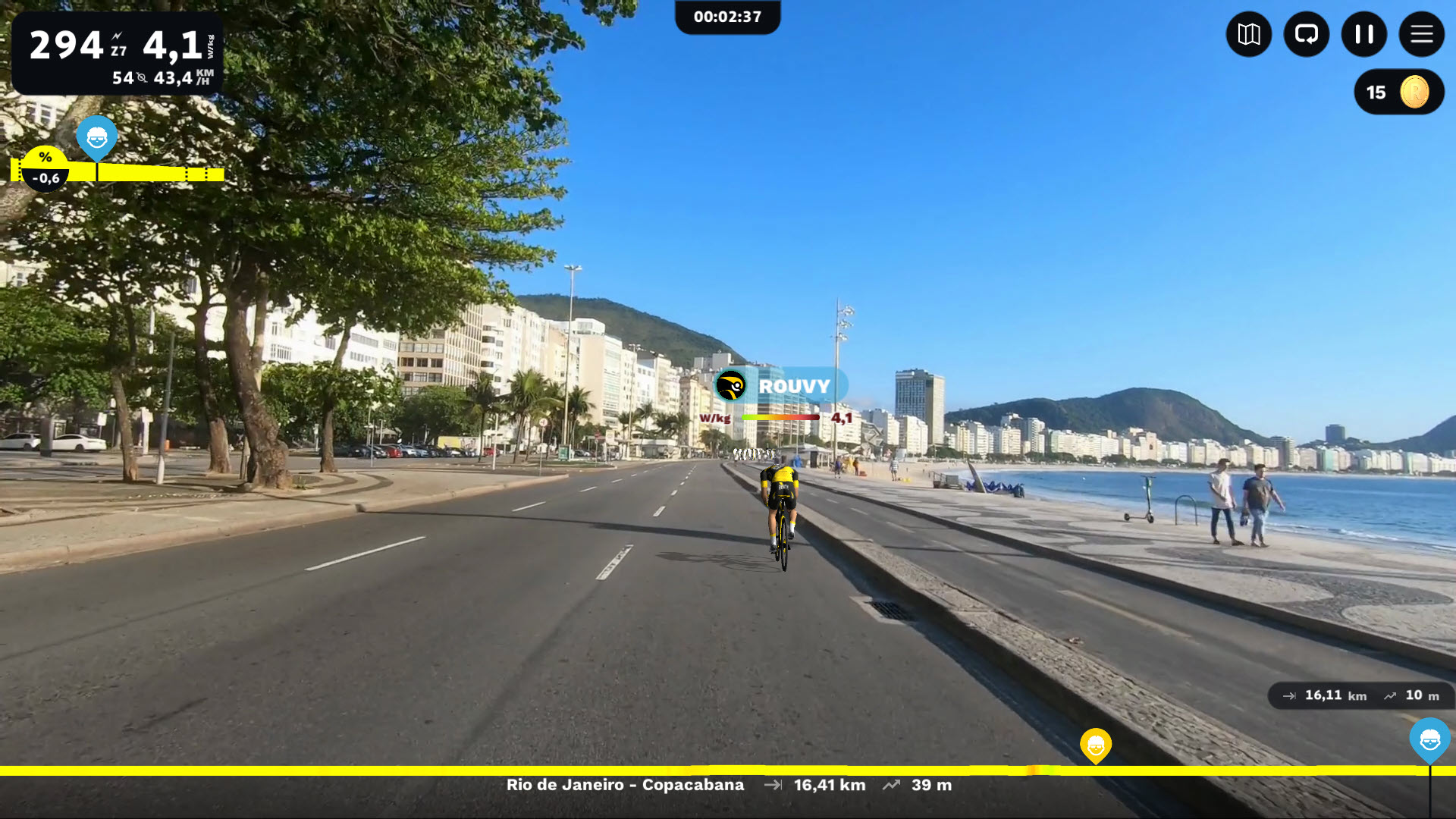 Back to work

Thursday the 27th of January workout gets a bit more strenuous! 75 minutes in the same intensity like Tuesday will prepare you for the real tempo training on the weekend. Never forget that endurance training is not intense! It's slow and sometimes boring, but it's crucial! Less is sometimes more. If you feel good, don't go faster, but go longer.
Discover part of the Stage 11 of Vuelta 2021! Nice and sunny rolling hills of Spain are going to entertain you throughout the training session.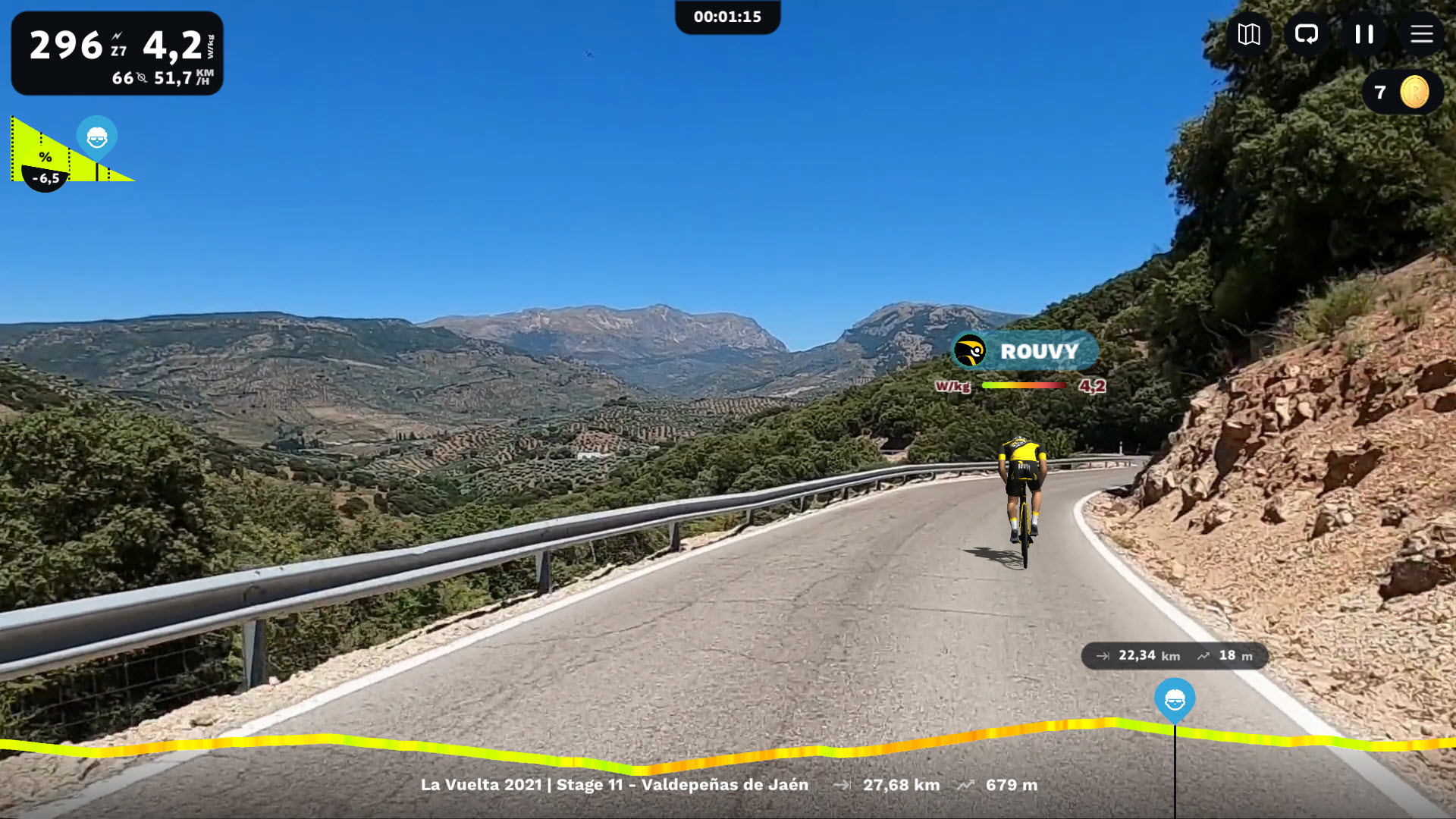 Tempo

Saturday the 29th of January workout has a very interesting structure. Can you see the similarity to an effort in your regular summer weekend group ride with your friends? We bet you can!
It's likely that only the route will not be similar. How often do you get to ride in the Italian city of Parma, home of the world famous Parmigiano cheese?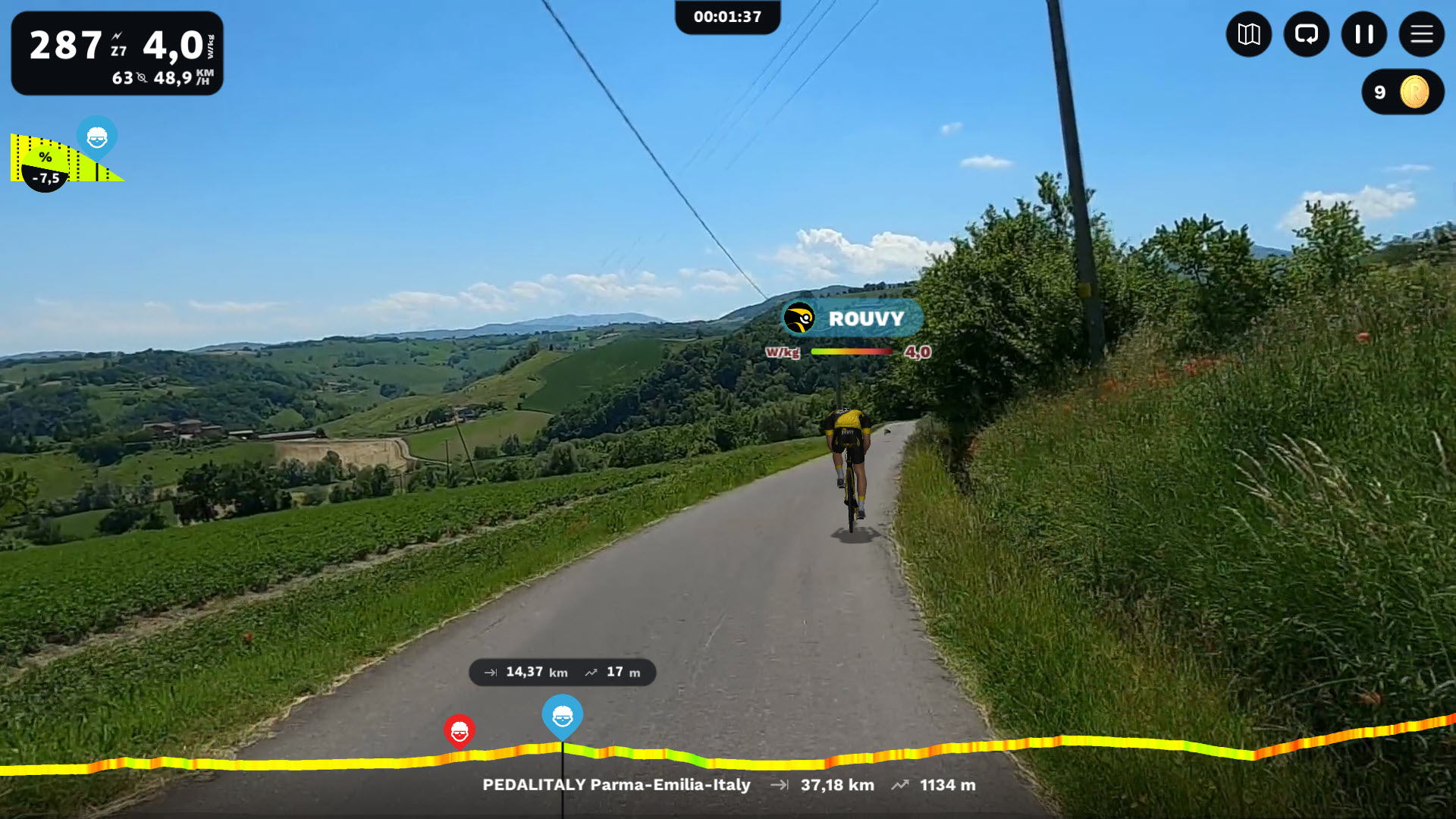 Race Sunday

A great way to practise higher intensity training is to do the races. They are entertaining and definitely offer a lot of opportunities to spend a considerable amount of time in the high intensity zones.
So, join one of the ROUVY Official races or just create your own race and invite your friends.
A great race to join, on Sunday the 29th of January, is the Sauerland Team Qualification race, where young (18-23) hobby riders from all over the world are trying to qualify for one of the 2 open spots in the roster of the German UCI Continental team.
If you struggle to pick the right race, ask for help in the comments!