You may have never been closer to being a PRO cyclist before. But now, if you feel strong and motivated, there is a real chance of becoming a member of the UCI Continental team, Saris ROUVY Sauerland. If you are aged 18 - 23, all you need to do is fill out an application and participate in a 4-episode racing series; the 4 strongest riders will be chosen for a training camp in Girona, Spain where the final selection is going to happen.
Before the racing series starts, you can familiarize yourself with the team through the group rides led by the team members themselves. The next one is scheduled for Saturday, 15th of January. The leader is a young German rider, Jon Knolle, whom we met for an interview to find out about his training practises, difficulties he has been facing in his career and about his plans for the upcoming season.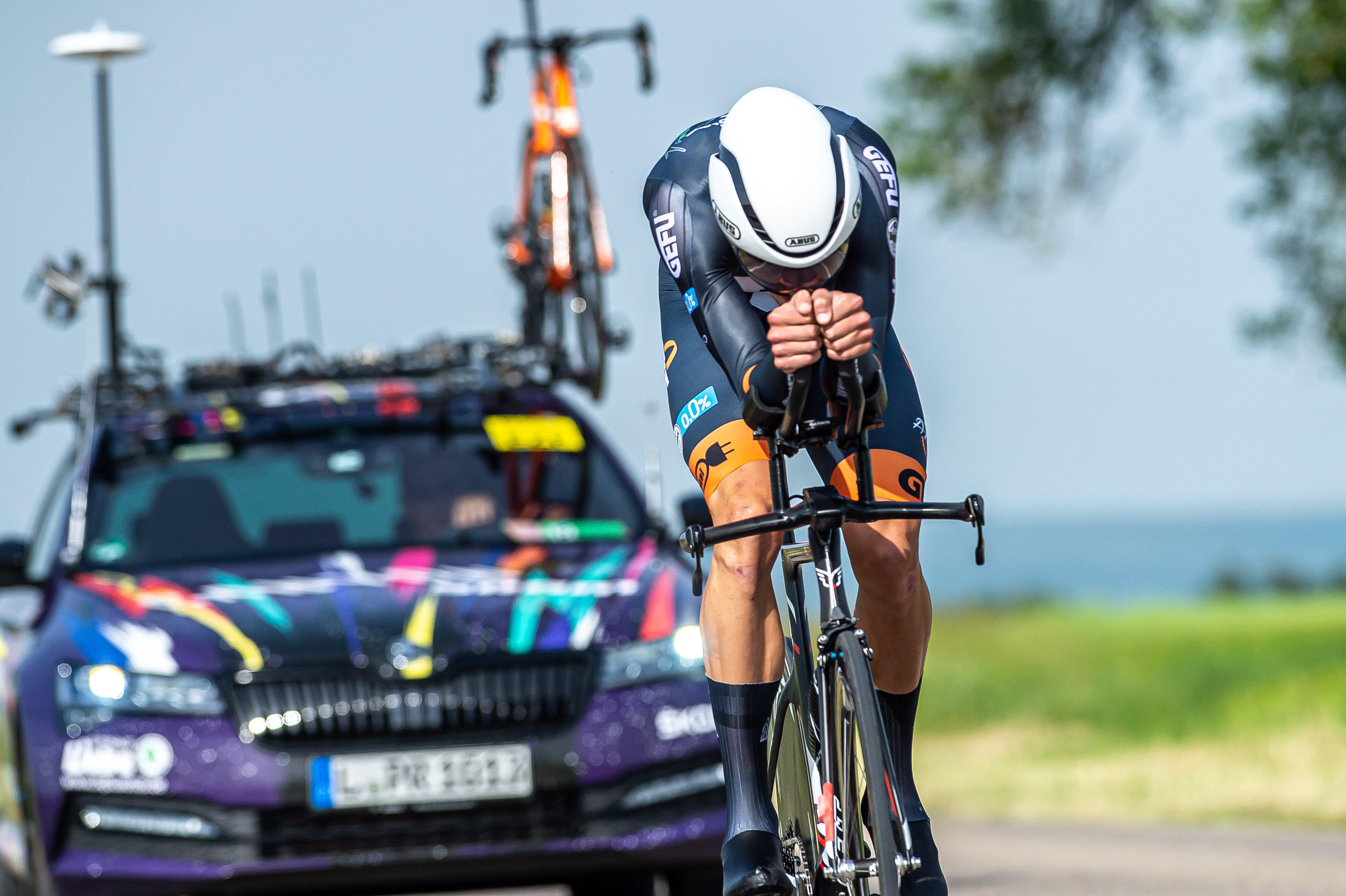 During the coming weeks, we will be bringing more interviews with the Saris ROUVY Sauerland team members so that you can get to know the guys who might just happen to become your colleagues this spring!
More information about the roster selection and all races and group rides are listed here.
One of your first stage races, in 2017, brought you to the Czech Republic, home of ROUVY. Do you have any memories, good or bad?
It was the first year in the national team and second year in juniors, so it was a really important year for me. Everybody said that the Course de la Paix Juniors is the hardest junior race in the world, because of a 10 kms climb in the Ore Mountains on the Czech-German border.
I suffered everyday as I'm not the best guy for climbs; I'm rather a time-trial specialist. The race was not easy for me but it was fun because I knew it's the highest categorized race for juniors.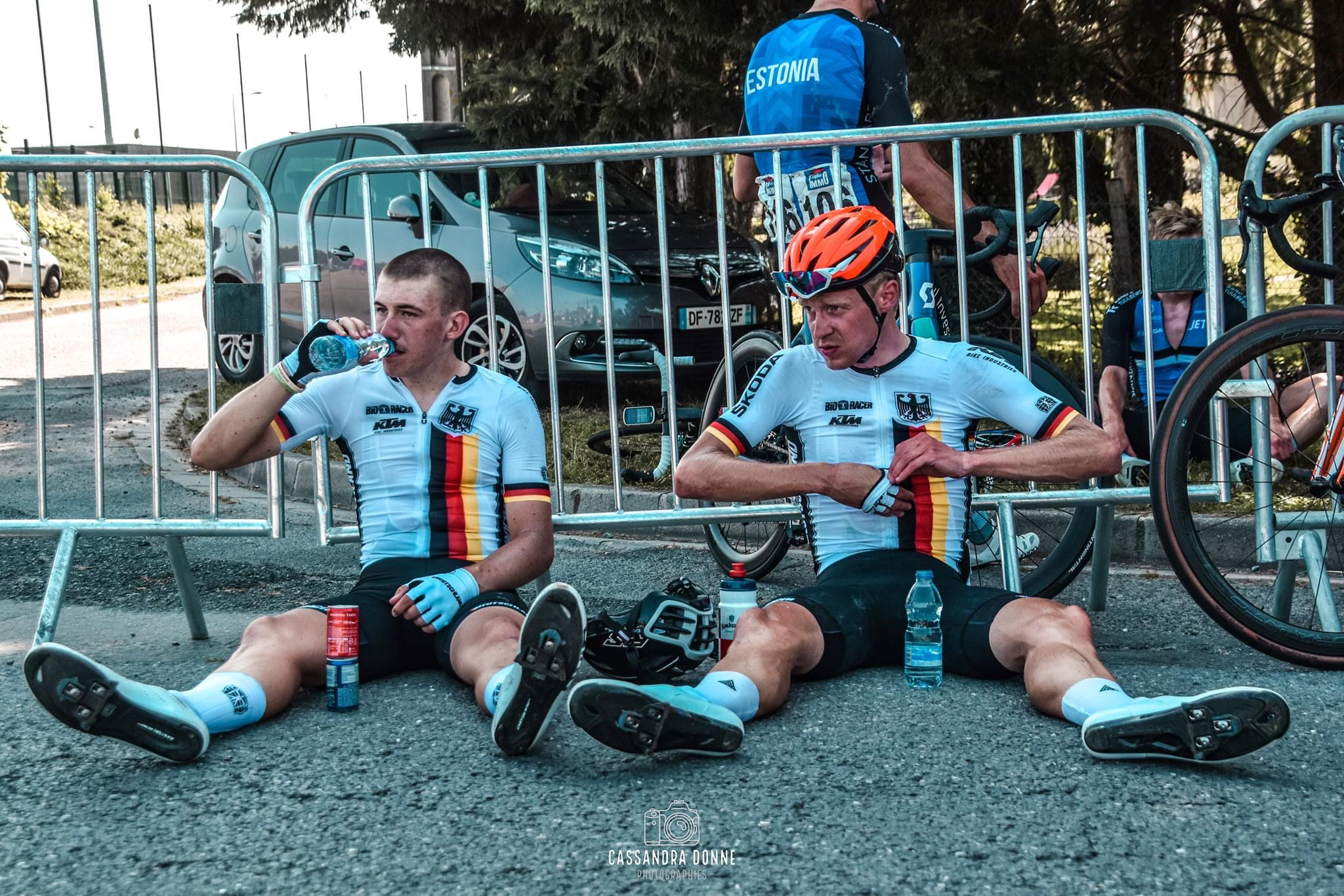 Do you have a cycling background in your family? What were your first steps towards cycling?
It was basically pure fun to ride a bike; I don't have any cycling background in my family. I live in a region where there is only football. Everyone is obsessed with the local club Borussia Dortmund BVB.
I started cycling aged about 12, when I told my father I wanted to be climbing mountains like Andy Schleck (2010 TdF winner). That was my greatest inspiration to start.
OK, so cycling is not so big around Dortmund. How about the rest of Germany?
It was really popular back in the day when Jan Ullrich won the Tour de France (Ullrich was the greatest rival of Lance Armstrong at that time). Later in the 2000s, there were the doping scandals and the cycling popularity decreased badly. Now it's getting better, but it's a long process.
What were the major difficulties for you, when you started your career?
I don't really remember any obstacles; it was pure fun for me! The aim of becoming a professional in the future was driving me forward. The biggest difficulty was to understand that being on a race was not just a holiday and fun. Which was hard, considering how much I have enjoyed it!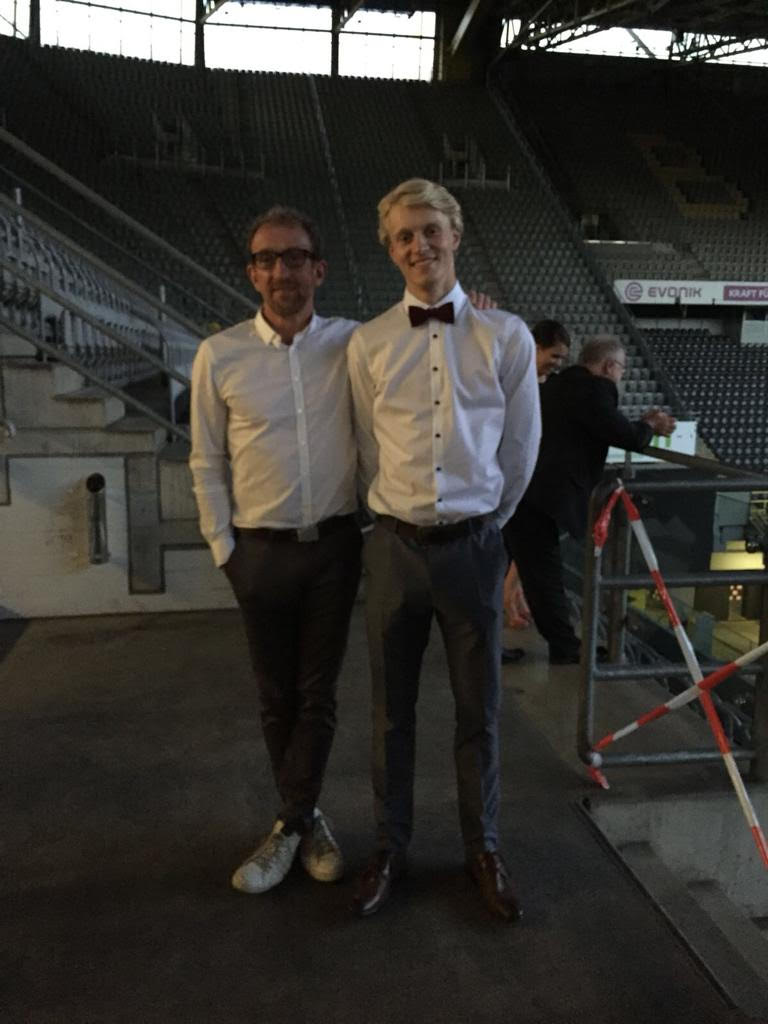 Jon with his greatest fan and supporter: his father
What are the biggest challenges in your racing career right now?
I have been studying journalism for the past three years and that is the greatest difficulty - to find enough time for both studying and training and racing.
That is interesting! When I spoke to Abram Stockman, he also mentioned his university background. Seems like every team member in Saris ROUVY Sauerland has a degree!
In our team, there are only two members who do not study. It is quite a common scenario, on a continental level. We are not professionals, we don't earn loads of money and so we have to look into the future!
What does your regular training week look like in winter?
This winter I started with track cycling to get some higher intensity training early in the season. That is a big change for me as I actually hate track cycling and I haven't been doing it for the past five years! It was mainly because of my bad experience with crashes and injuries. But my coach thinks that it's important for me, and I trust him entirely!
I spent the past few days in the Alps, ski touring and cross country skiing. I like to do things differently and to not just ride the bike 100% of the time, so this training suits me!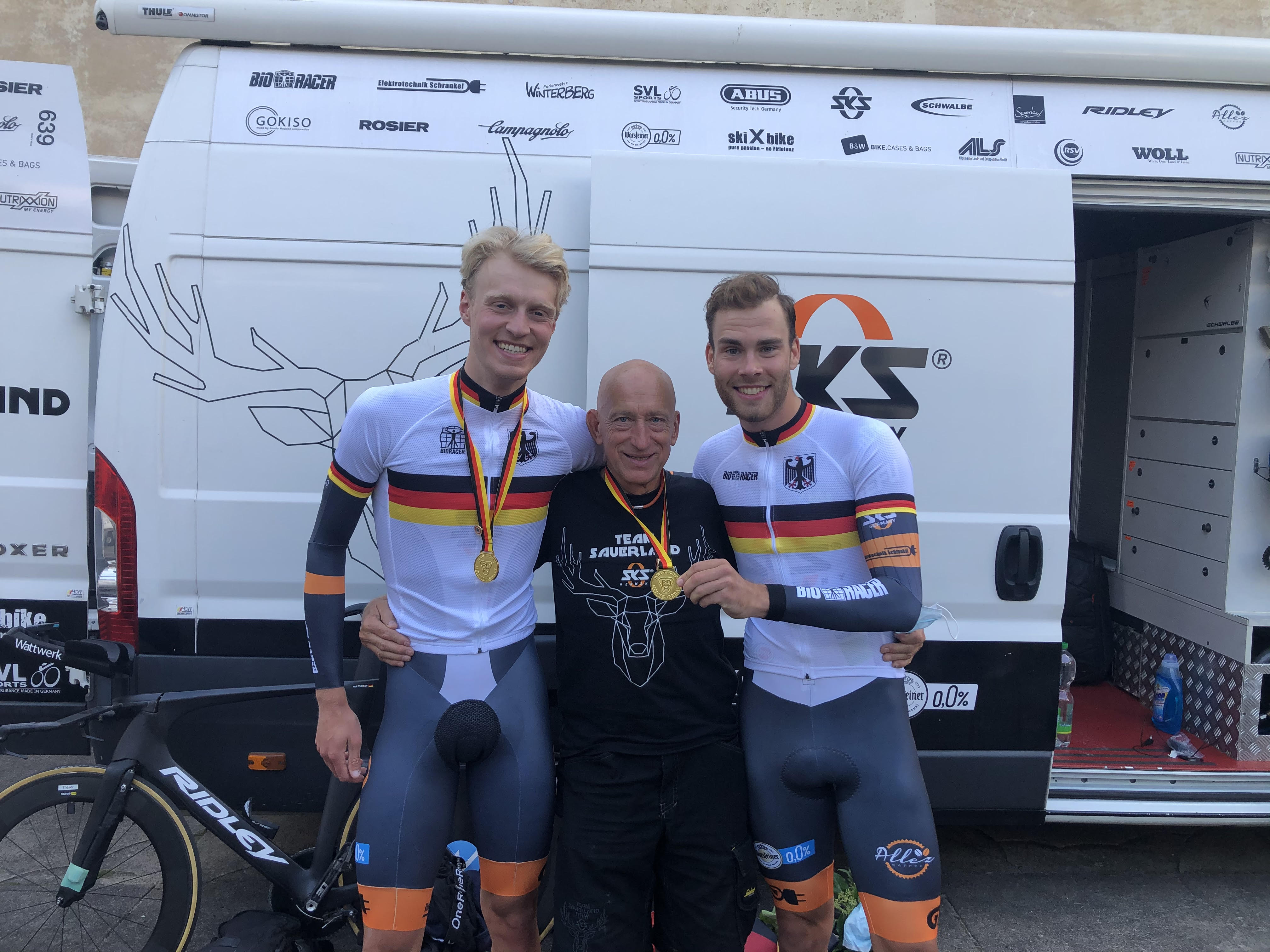 I understand that many riders focus winter training on endurance and it seems you have quite an opposite approach. What's the logic behind it?
The 'only endurance in the winter' thinking is a little bit old fashioned and I completely trust my coach. The races start early in the year and so it's good to train (for both) during winter too.
Do you have some goals for the coming season? Any races you look forward to?
The first race I want to reach a good result in is the Ronde van Drenthe in the Netherlands in mid-March. Last year, I was able to finish in the top-10 and I'm aiming at an even better result this time. It is a classic on cobbles.
I also plan to attend the national championships in June and I have more races in Belgium scheduled during midsummer. In general, I'm going to focus on classics in Belgium and the Netherlands.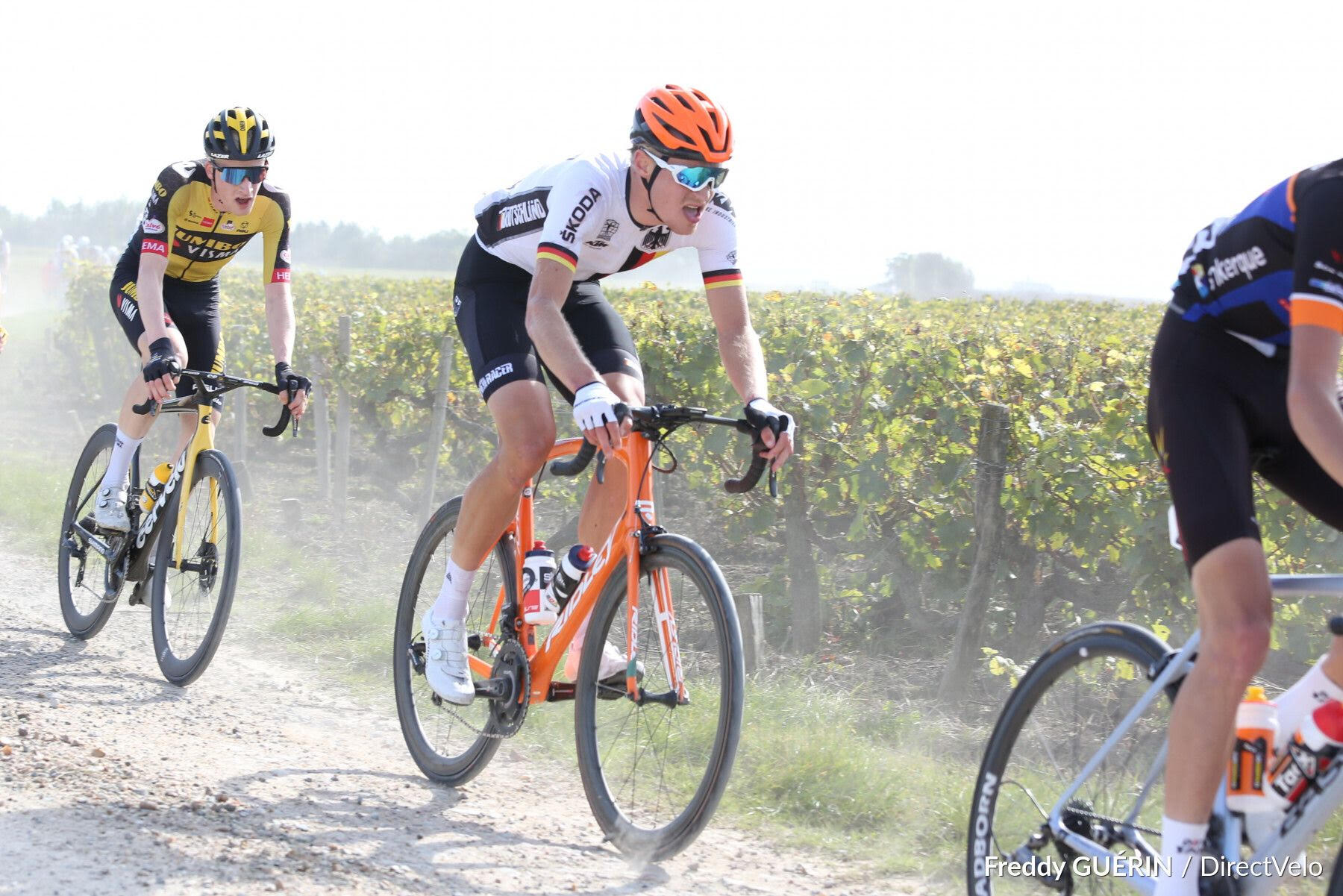 Thanks to collaboration with ROUVY and Saris, your team will see two new faces. Are you rather nervous or thrilled about the selection process?
I think it is a nice chance for the riders because we can reach an audience from all around the world. I'm not really nervous about it as 4 riders will be eventually invited to the training camp in Girona, where we will familiarize ourselves with them, before we finally choose the two that will join the team.
I see that as a great chance to draft riders that we can't usually see - maybe, there is going to be a new teammate from Africa or New Zealand!
Thanks for a chat Jon and see you on your group ride this Saturday the 15th of January!