The concept of the series was presenting the idea of a Grand Tour, with the aim of bringing a similar experience and feel to ROUVY. After an initial Time Trial opening, a series of flat stages followed.
'Early flat stages were almost more challenging than the climbing ones! That's because the climbing stages were more steady paced, where you settle into your climbing mode, whereas the flatter stages are more punchy and surging due to the constant need to try to draft and keep up with other riders,' explained the winner of women's EU General Classification (GC) Megan Hill.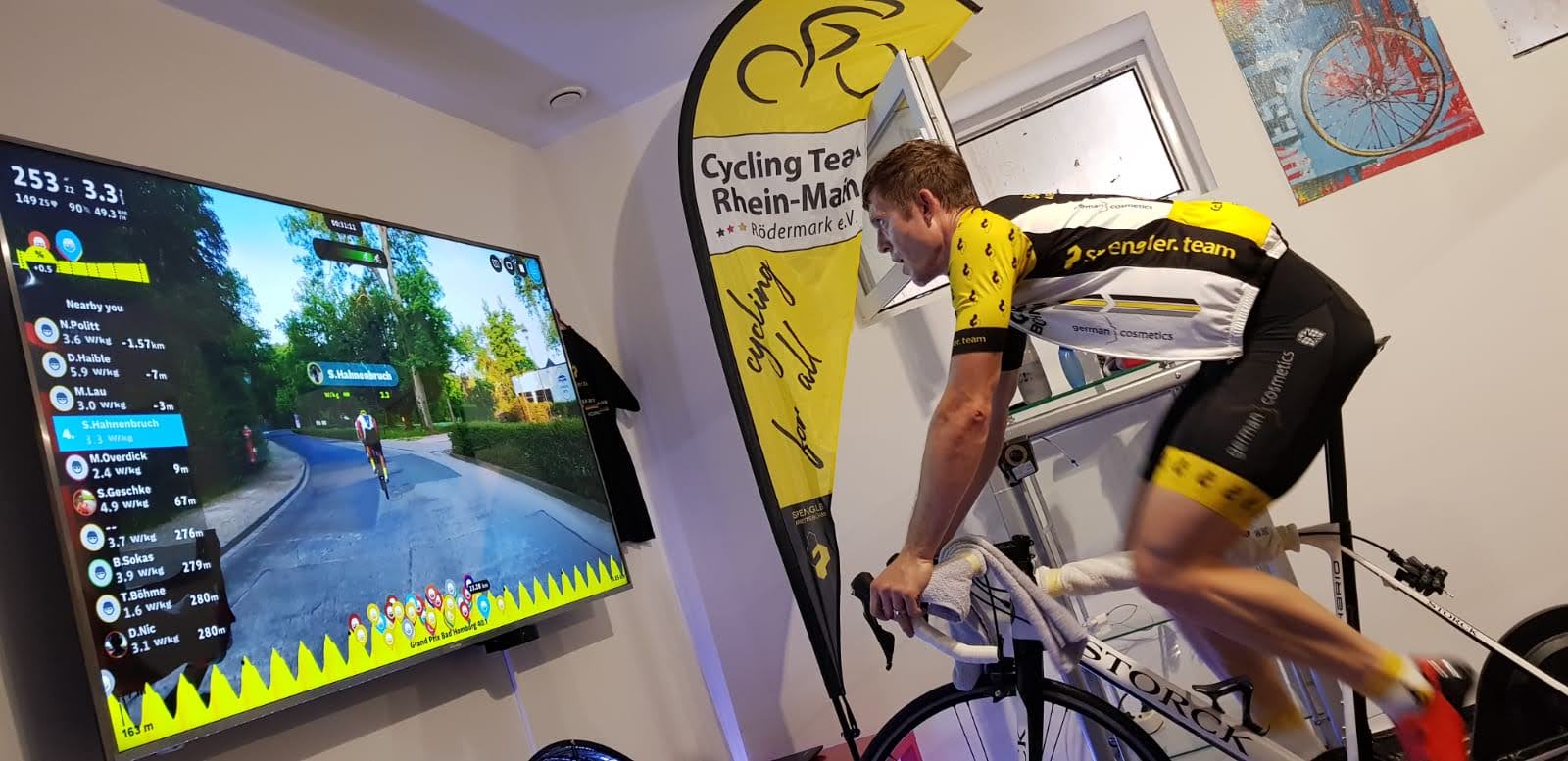 Simon Hahnenbruch
Also men's GC winner in Europe, Simon Hahnenbruch, found the greatest challenge in one of the fast coastal stages: 'I tried a couple of times to surprise a rider that followed me the last 20km with a break-away >10w/kg to him, not allowing him to stay in my draft. But he always managed very strongly to stay with me.'
The thrilling battle continued as the racers approached the unique natural barrier that divides the saltwater lagoon, Mar Menor, from the open sea: 'I was burning and felt like I was toast, especially as once again the same rider started the same game and my whole body was about to give up! Luckily I could benefit from my racing experience and was able to win the final sprint,' recalls Simon.
After a second day off, athletes headed into the hilly terrain of the Spanish inland.
Winner of America women's GC - Stephanie Briggs
Right after the third and last rest day, the racers ventured into the real mountains to conquer the famous Luz Ardiden and Alto de l'Angliru climbs. L'Angliru is a beast of a climb and is always a challenge,' sums up Megan.
The final shape of the General Classification was set after a Time Trial race finishing in Santiago de Compostela, just like in La Vuelta 2021.
'Racing on Rouvy gives me a feeling and motivation similar to racing outdoors in real life. Even though it's completely different, and some cycling handling skills and tactics can't be used indoors, especially as there are so many very strong riders around! I mean, really strong riders, the same ones you can meet at outside races,' sums up Simon.
There are separate men's and women's categories with separate leaderboards and results for Europe, America and Asia.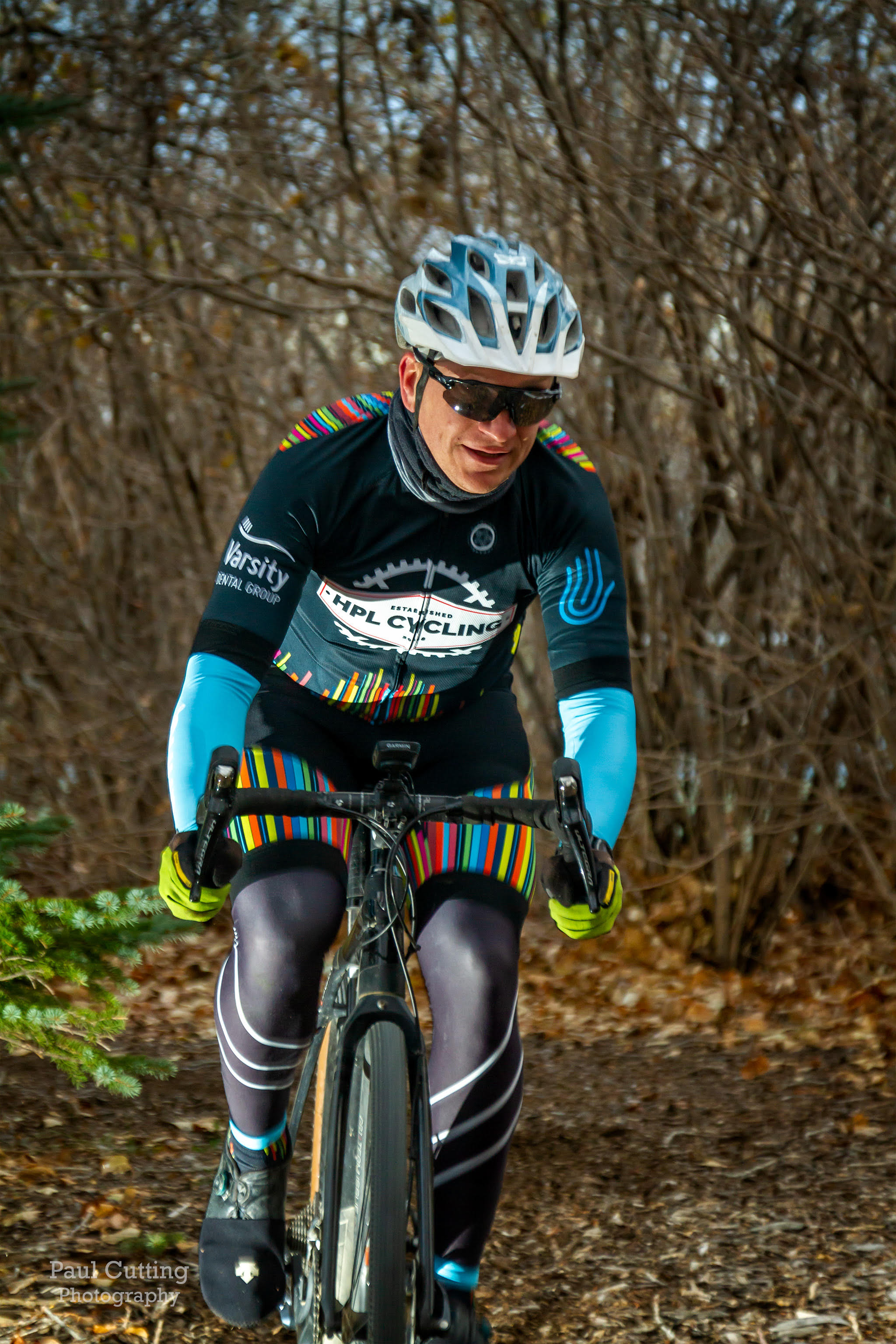 Winner of America men's GC - Blair Drader
Even though only the 5 best results counted towards the GC, we should not forget about those riders who didn't miss a single race in the series, and did not have extra time to recover and yet, achieved an outstanding result (or a first position in their category!).
Those are namely Nelson Snyder (nelsonsnyder), Henriette Thomsen (HenrietteThomsen), Luke Luke (luke_vin), Tanja Lenz (irongirl79), Adam Briceland (ulrich14) and Stephanie Briggs (sbriggs-can).
The Winners
Europe - Men
1. Hahnenbruch Simon, Simon_Hahnenbruch 1977 GER
2. Odekerken Christophe, kingcon 1973 NED
3. Šneberger Jan, JanSneba 1985 CZE
Europe - Women
1. Hill Megan, meganhill 1978 USA
2. Thomsen Henriette, HenrietteThomsen 1983 DEN
3. de Gast Silvia, SillySilNL 1972 NED
Asia - Men
1. Luke Luke, luke_vin 1985 CZE
2. van Hinsbergen Chris, hinsbergen 1981 NED
3. Pink Daniel, pinkyd 1986 GBR
Asia - Women
1. Lenz Tanja, irongirl79 1979 GER
2. Stranna Lene, lastranna 1982 NOR
3. Adams Terry, Smadams 1958 USA
America - Men
1. Drader Blair, flatrider 1979 CAN
2. Smith Kittany, KittanySmith 1979 CAN
3. Patterson Chris, cpatterson 1969 USA
America - Women
1. Briggs Stephanie, sbriggs-can
2. Lujza Louisa, lujza 1972 CAN
3. Lategan Annalize, alat 1974 NZL

Full results for all categories are HERE

The last La Vuelta event in 2021 is over but there will be more exciting La Vuelta events coming throughout next year, so stay fit and stay tuned!