To get a better idea of what the stage looked like, check out this short video showcasing the key moments.
Stage 15 - In 1' | #LaVuelta21
Even better, you can ride a segment of the stage on ROUVY!
What is your best memory of the whole trip?
The whole trip was a set of amazing experiences, but without a doubt, the three hours we spent in the car with Juan Carlos Dominguez (the Spanish pro rider from 1995 to 2006) was the best. His treatment and the way he shared his experiences, the organizational explanations and his cycling tips will remain in memory. Great person!
Which day and stage did you visit? What was in your VIP program for that day?
We visited Stage 15 in Navalmoral de la Mata, 500 km from my house; the distance was not a problem since I was very excited.
The program allowed us to enter the VIP area, follow LA VUELTA from an organization car with a driver who had been a great cyclist a long time ago and a flight to Mata by helicopter. Quite a great experience!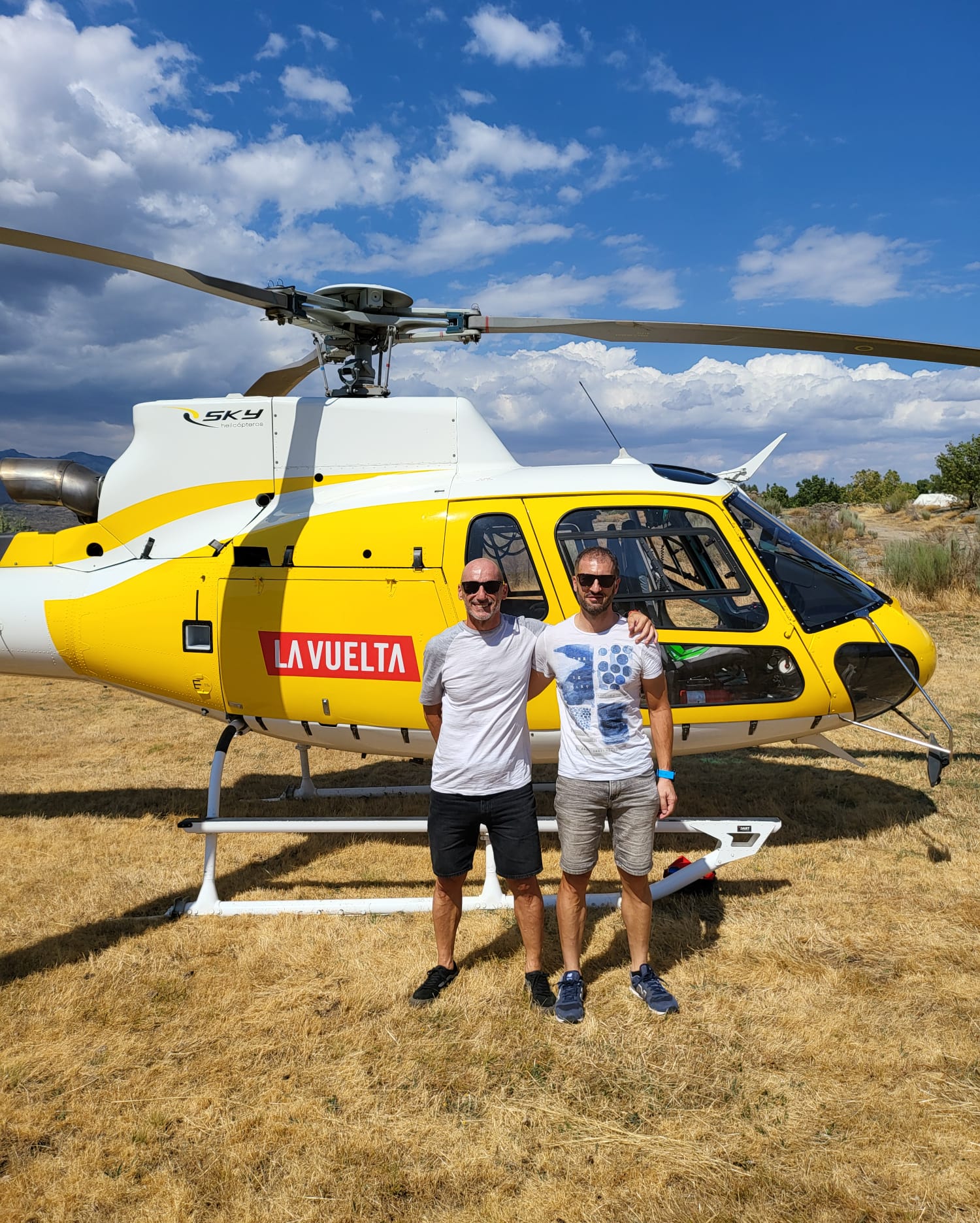 Did you have favorite riders in the peloton and were you able to spot them?
Unfortunately my idol Alejandro Valverde was injured, but I was able to take a picture with the great Imanol Erviti of MOVISTAR, who was very attentive. We could also see Roglic, Bernal, and other great pros but because of COVID protocol it was difficult to approach which is logical.
Apart from being (obviously) an active road biker, how do you spend your free time and what do you do for a living?
I am a mountain lover; I usually compete in races and now I am starting to practice for Triathlon too.
Because of my profession as a firefighter, I like to be in good physical shape.
How long do you train indoors and what do you like the most about ROUVY? Is there anything you miss?
I usually do two or three workouts a week indoors, where I mainly do sets and changes of pace. I really like doing the ROUVY stages while doing my workouts, it helps make them less harsh.
I wish there were more of the World Triathlon than just IRONMAN locations.
What was your initial thought/reaction when you received the message that you had won the VIP tickets for 2021 La Vuelta?
Hahaha! When I read it, I was about to go to sleep; I thought it was an advertising message and I accepted it without further ado.
The surprise was the next morning, when I saw that I had a message from LA VUELTA to complete the data; at that moment I realized how lucky I had been.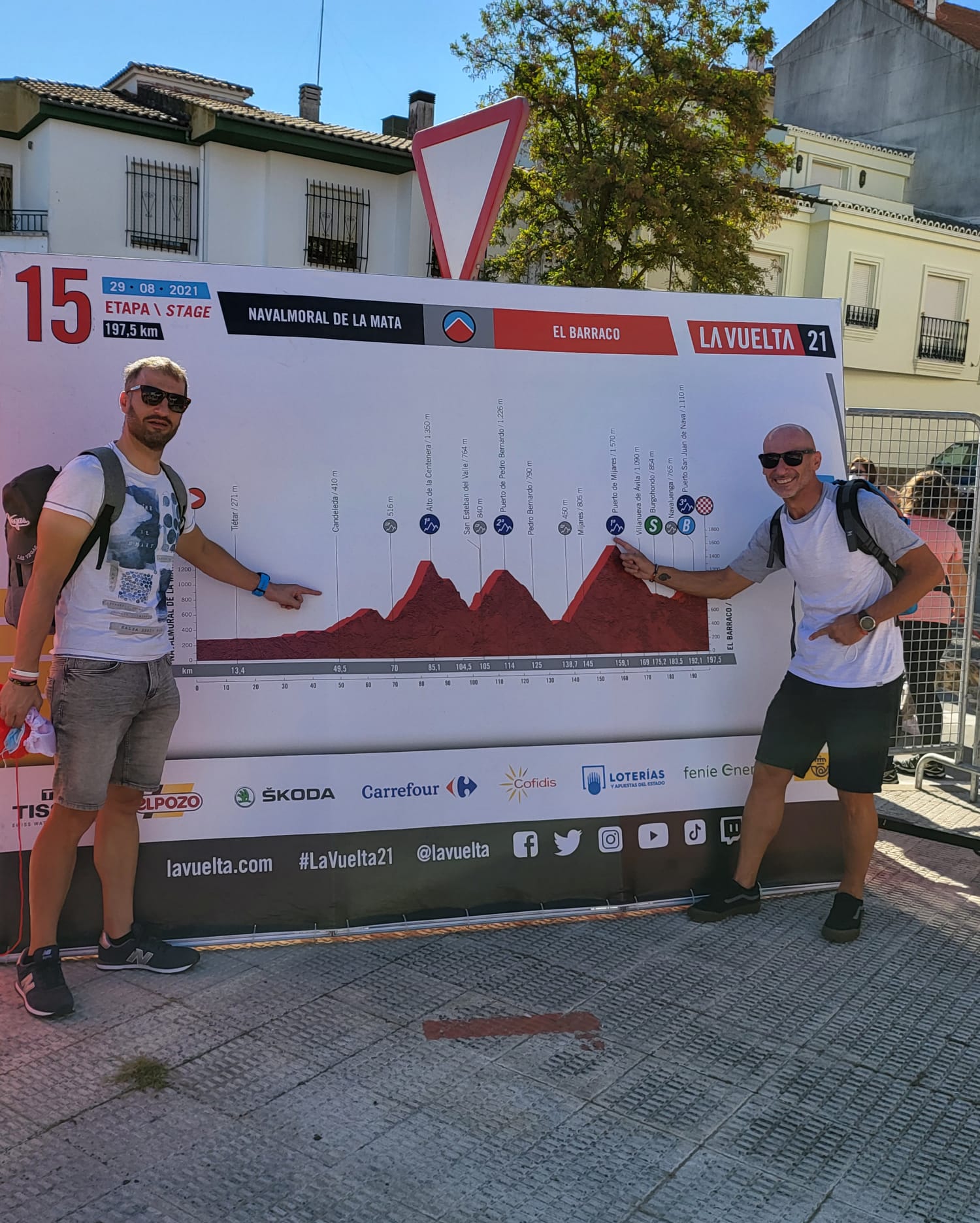 Is there a message you would like to share with fellow ROUVY athletes?
My message would be that they continue training hard at ROUVY; they will surely obtain sporting results, and perhaps also the luck of enjoying other experiences such as LA VUELTA.
Exactly, you are right, Tony! All the best to you and thanks for the interview.
Don't forget, we are not done with La Vuelta for this year. In fact, the greatest events are ahead! To name one, be sure not to miss 'La Vuelta #3 - Climbing Weekend' which is part of the latest 'Around the World in 50 Days' racing series!