Hey Wattbikers,
Great news is here for all of you who love your Wattbikes. Hot on the heels of the earlier announcement of the integration with ROUVY rides and races via ROUVY AR, full integration has now been extended to ROUVY WORKOUTS as well. With the latest firmware update for the Wattbike Atom, both BLE and ANT+ protocols now work reliably with both the ROUVY apps.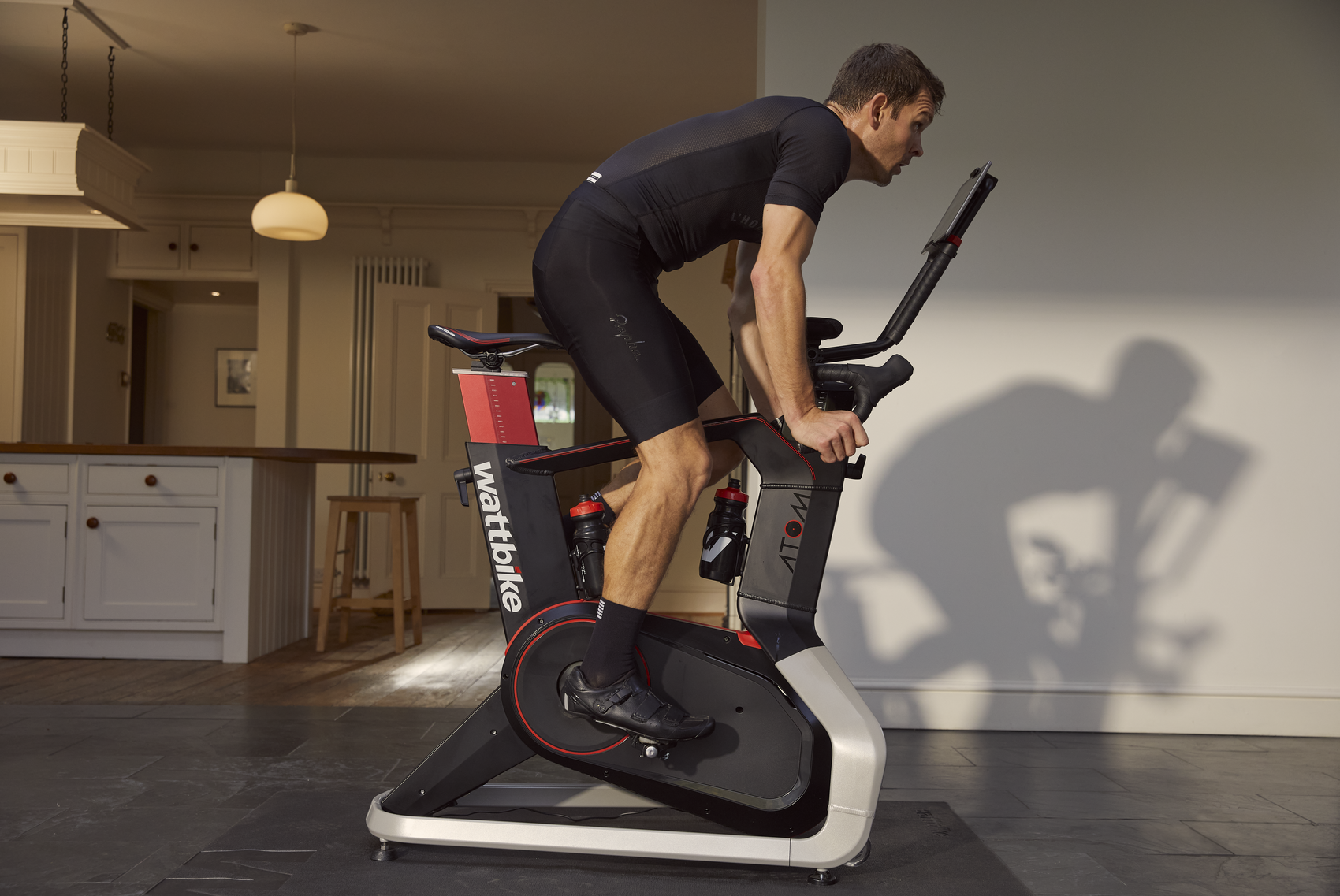 A reminder that only 'Wattbike Atom', 'Wattbike AtomX' and 'next generation Atom' are "smart" which means the app will control the bike, in comparison to the Wattbike Nucleus and WattbikePro/Trainer which are not smart bikes.
Wattbike Models

ATOM (NEXT GENERATION)

ATOM (First generation)

ATOMX

NUCLEUS

Smart technology,

Resistance unit able to interact with software

Yes




Yes

Yes




No

Wattbike Hub connectivity

ANT+, FE-C, Bluetooth

ANT+, FE-C, Bluetooth

Via Performance Touchscreen

Via Performance Touchscreen

Third-party app connectivity

ANT+, FE-C, Bluetooth

ANT+, FE-C, Bluetooth

ANT+, FE-C, Bluetooth

ANT+, Bluetooth

ROUVY app control

ANT+ FE-C, FTMS via BLE

ANT+ FE-C, FTMS via BLE

ANT+ FE-C, FTMS via BLE

Not applicable

Wireless firmware updates

Yes

Yes

Yes

Yes
*The full WB trainer spec is here.
To connect your Wattbike to ROUVY WORKOUTS and have access to over 10,000 workouts with FTP/Ramp tests and TrainingPeaks integration, fun ROUVY video guides, make sure you have the latest firmware for your Wattbike and disconnect any other apps that might be connected. Then follow the steps below:
-> Download ROUVY WORKOUTS here.
-> Install, launch, login (ROUVY account works across all ROUVY apps).
-> Go to "Settings", choose "Trainers & sensors", click "Select trainer", scroll down to "Other", click/tap on this menu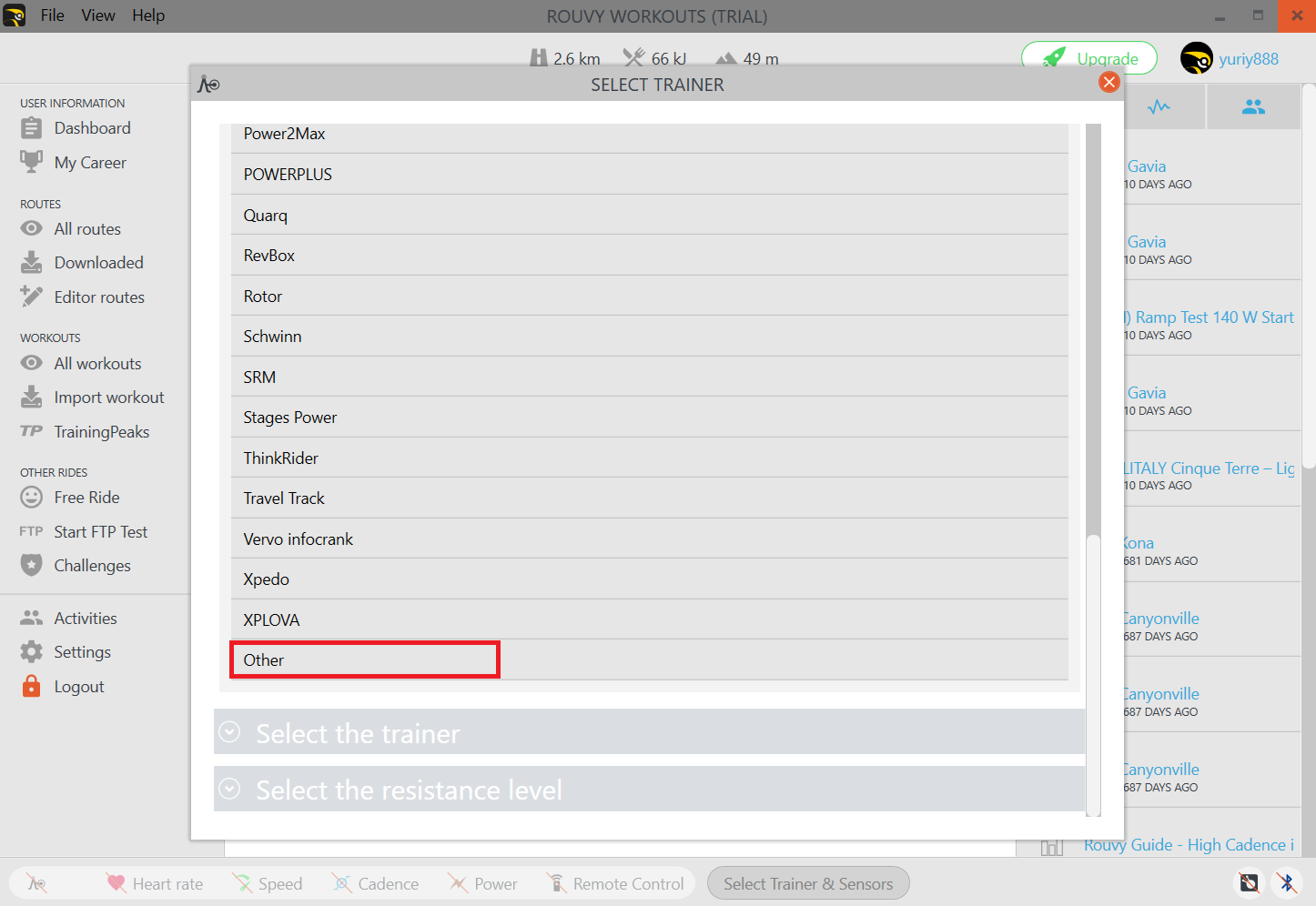 Then choose "General FTMS or ANT+ trainer" if you are an owner of the Wattbike Atom or AtomX (or "General power meter" for the non-smart one).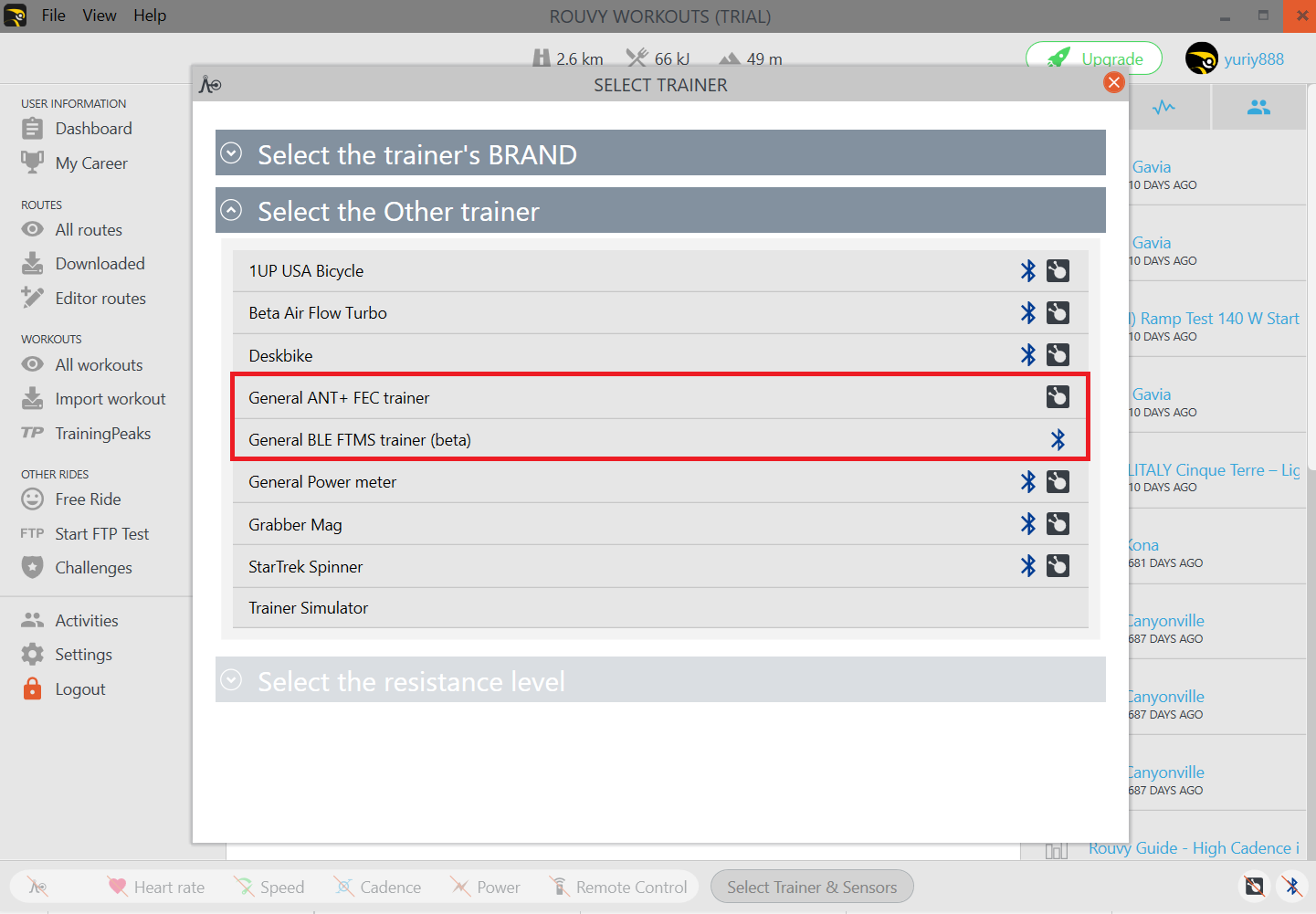 Now you should be connected and ready to workout (if you have other sensors like HR, connect them in the same way as in the first "Trainers & sensors" tab). To locate all the available workouts, use the 'Search' tab in the "All workouts" menu.
WATTBIKE BRANDED KIT
All Wattbike owners, team members and brand ambassadors have now been granted access to the branded Wattbike virtual jersey.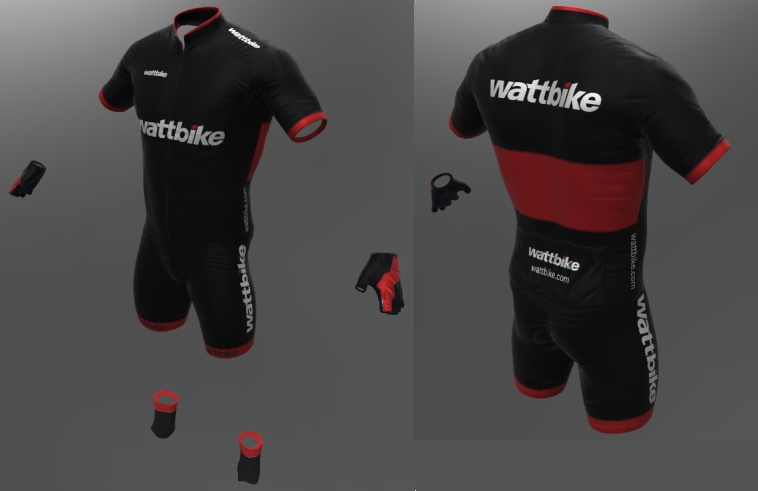 To enjoy this black-red jersey, all you have to do is to go to the avatar settings and select your jersey choice. Please follow the steps below:
- Login to ROUVY AR app on a tablet or device with a connected screen.
- Click/tap on your username field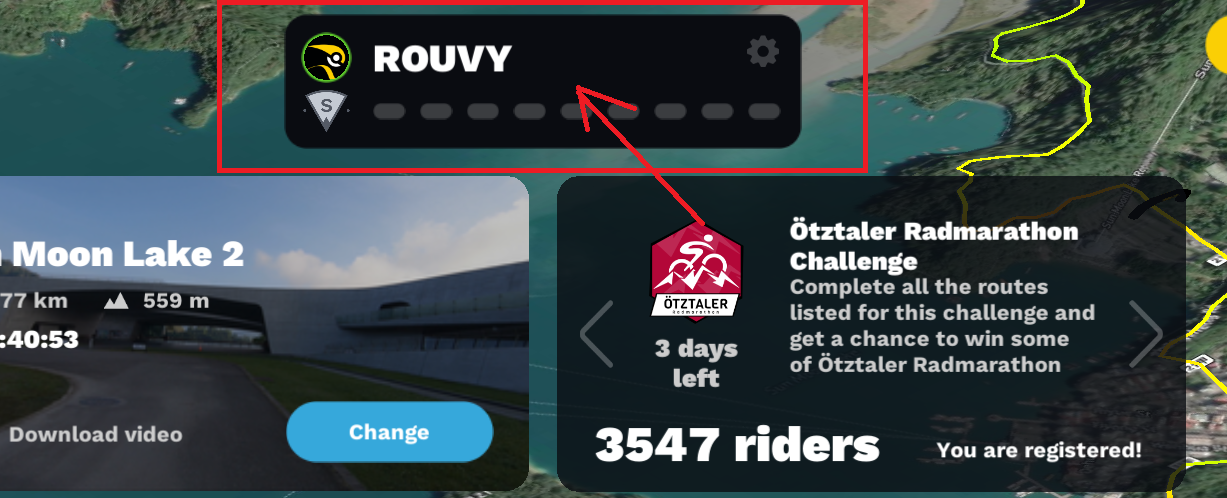 - Then click "Edit Model" in the right bottom corner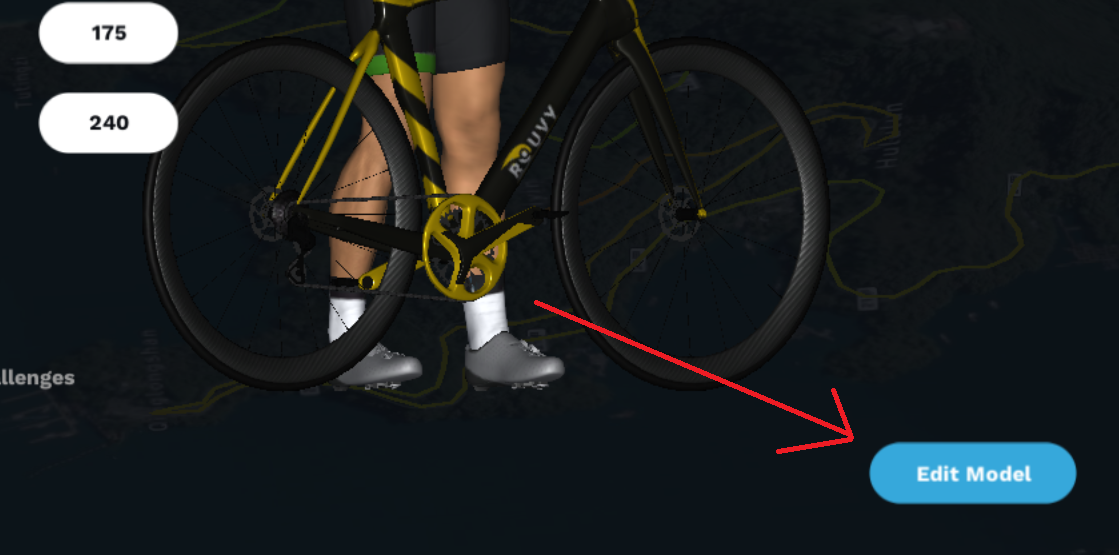 - Find and select the Wattbike jersey then close the screen. You will be able to see the display in a 360° view, in this manner: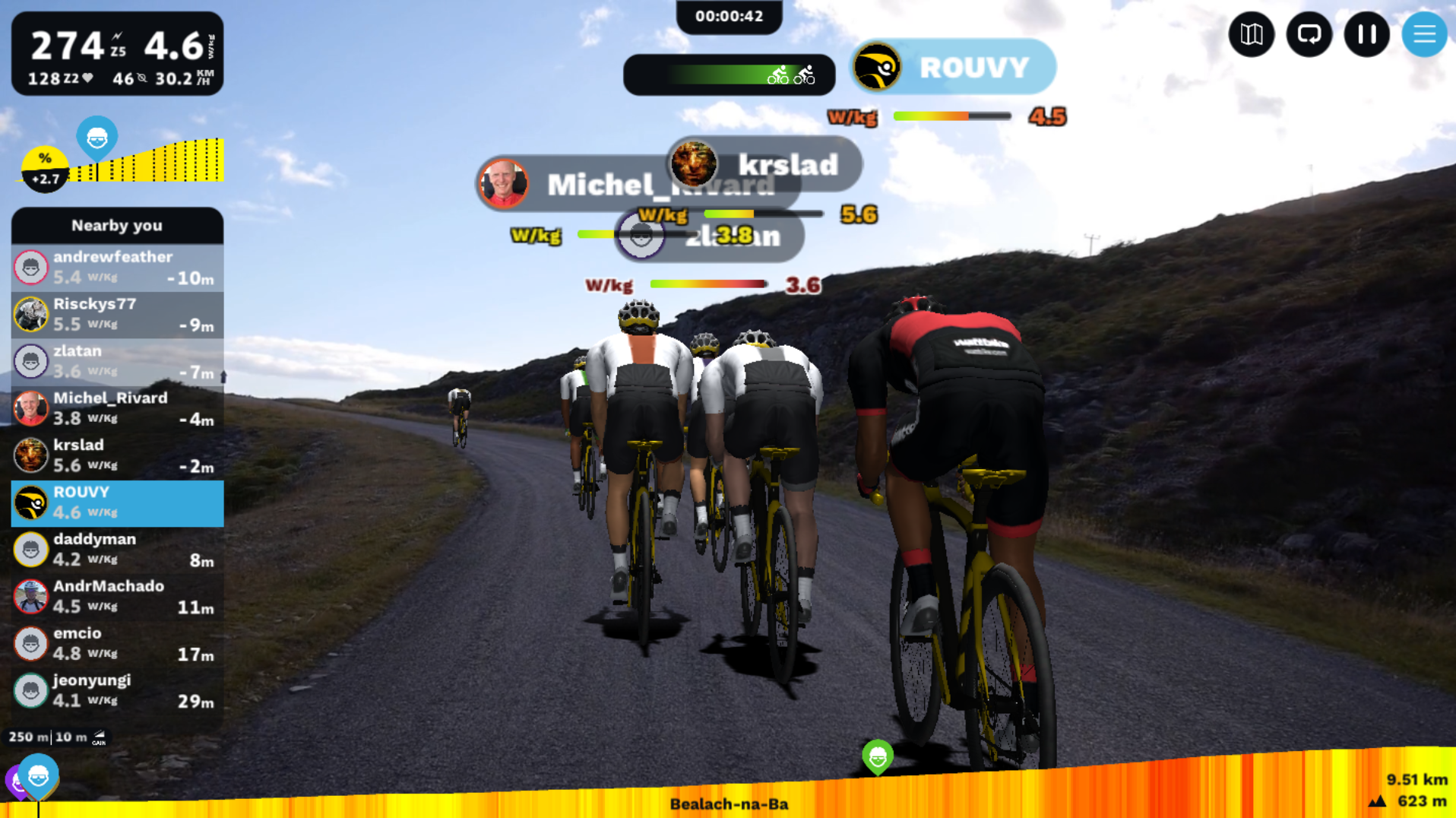 Ride proudly, and never discredit it with low watts in a race ;)
(If you are an owner of a Wattbike and can't see the Wattbike jersey available in your rider profile, please drop a message to support@rouvy.com and our help desk will unlock it for you, manually. For the newcomers after June 1st, 2021 the kit will be unlocked once per quarter.)
-> If you need assistance with connecting sensors in ROUVY AR, here are some instructions.
-> To get ready for the UK-based cyclosportives and locations, check out the "UK Events" folder in the route catalog.
-> To enjoy ROUVY over the summer, don't forget to extend the subscription or buy an annual one.
Have a good one, and keep pedaling!