The Dolomites is rich in cycling legend history where people still speak of the tough battle between Fausto Coppi and Gino Bartali in the Giro d'Italia just after the Second World War. The Pass serves as a backdrop to majestic, shark-toothed shaped massifs and alpine forests, a grandeur which lends itself to these stories of the great Italian cyclists, and plays out on routes of the Giro d'Italia. This puts cycling in the Dolomites high on the bucket list of many avid cyclists to this day.
Valparola has magnificent scenery, the pass ascends from dense woodland consisting of mainly fir trees bordering much of the road with the jagged tops of the towering mountains clearly visible and forever present in the distance. This picture forms the perfect vista and framework to this beautiful and historic UNESCO World heritage site.
The Passo Valparola is also the final big climb of the Maratona dles Dolomites, a well known granfondo, and is accessed via the Passo Falzarego. For the Maratona long course route, the start of the climb is from Pocol.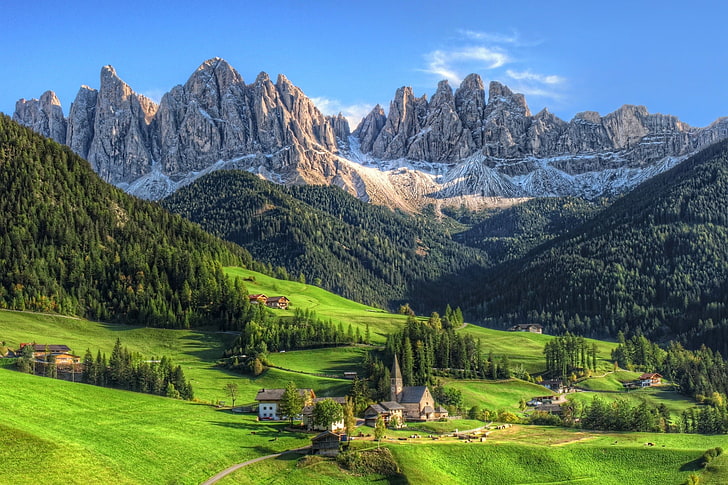 After riding through the small commune of Pocol at the 4km mark the ascent is 13km long and the average slope is 5.4%. You will begin to head up the long Falzarego Pass flanked by rolling hillsides and dense alpine forests. The route veers slightly to the right at the 16km mark taking you towards the Passo Valparola, where finally near the summit, you will pass the historic Forte Tre Sassi which houses the museum of the great war. This used to be where the border between Italy and the Austro-Hungarian Empire was situated at the time of WW1. After the old fort you briefly cycle past the shimmering blue Lago di Valparola to your left, before dropping to the finish at the Rifugio. The pass has a 4% average gradient with a maximum of 15% near the top, the only steep section on the climb. If you pace yourself properly you will manage it.
How to ride it:

The climb is not particularly hard but it is quite long. This means pacing oneself smartly from the get go. Firstly, be sure that you know what your FTP is and focus on finding a comfortable rhythm, riding it within your zone 2 power which is in your Endurance Zone. This will ensure that you make it to the top without running out of energy before you reach the end. Choose an easy climbing gear in your rear sprocket and small ring in front unless it's fully flat. When you reach the final steep gradients of 15% you can then push harder and will be immediately rewarded by the short downhill after the summit.