The Classics and Monuments are underway at full speed now; and it is time for you to start racing to get up to speed as well. So during the holiday weekend, go on an Easter hunt and hunt for victory, prizes, general classification and glory! Whether you forte is the rolling hills, the flats or the climbs, you will get your opportunity to excel! Exciting and immersive routes, scenic views, and great prizes from partners promise a lot of racing fun during virtual journeys around the world. These 5 day-to-day races, which are mostly on the flats, will provide a great cycling holiday week that will test your sprinting and tactical skills, on both short and long routes. So prepare your trainer and register for the race! Whether you are planning to optimize on your current shape or trying to get fit for the upcoming races - real routes from all around the world are waiting for you to take them on.
DATES OF DIGITAL RACES AND PARCOURS:
ROUVY Real Spring Classics Series / Apr 1, 2021 - Apr 5, 2021
Date

Route/Country

Europe Time, Prague

North America Time, San Francisco

Asia Time, Tokyo

April 1st, Thursday

MultiLap Bad Homburg, Germany

19:00 CET

(18:00 UTC)

18:00 PST

(02:00 a.m. UTC)

20:00 JST

(11:00 a.m. UTC)




Racing starts in Bad Homburg at the Frankfurt Rhein-Main urban area. The fast and plain 1.5 km loop around the town's park makes it a perfect scene for the criterium course. The race will have 15 laps. Pressing out the max possible power, don't break the pedals ;).

April 2nd, Friday

San Cipriano - Comillas, Spain

19:00 CET

(18:00 UTC)

18:00 PST

(02:00 a.m. UTC)

20:00 JST

(11:00 a.m. UTC)




The 21,7 km winding route runs through the forests and towns in Cantabria in Northern Spain. Going downhill in the first part and then to a slight uphill after the middle, it ends with a fast descent, promising a lot of racing fun. So, choose your bike to take the most speed and make sure to use drafting.

Apr 3rd, Saturday

SunBuild Grand Prix, Australia

19:00 CET

(18:00 UTC)

18:00 PST

(02:00 a.m. UTC)

20:00 JST

(11:00 a.m. UTC)




The 26 km, a mildly rolling, up-and-down course from Darwin belongs to the Australian Sunbuild Top End Gran Fondo. The race will see riders start and finish at the Darwin Waterfront, taking a round loop via Darwin City, The Esplanade, the Stuart Highway, the Hidden Valley and the Tiger Brennan Drive. It has a good view at the Top End.

Apr 4th, Sunday

SunMoon Lake, Taiwan

19:00 CET

(18:00 UTC)

18:00 PST

(02:00 a.m. UTC)

20:00 JST

(11:00 a.m. UTC)




Nice 28 km rolling terrain makes it a perfect bike ride for a 40 min workout. The road goes round the clock of the Sun Moon lake in central Taiwan, the most popular route of the annual cycling festival. Enjoy the palm forests along the way; a reminder that ROUVY enables you to bike the other side of our beautiful planet, from indoors without leaving your home.




Apr 5th, Monday

Italy

19:00 CET

(18:00 UTC)

18:00 PST

(02:00 a.m. UTC)

20:00 JST

(11:00 a.m. UTC)




The 37 km Siena course by PedalItaly with 750 m of elevation starts from the historic village of Buonconvento in Tuscany. The route continues along the gravel roads that cross the very special Crete Senesi. The slowly elevating rolling terrain provides beautiful panoramic views of the classic Italian countryside. A segment of this course was a part of the 2021 Strade Bianchi last month!
RACE FORMAT AND RULES
The competition is free and open to anyone with a smart trainer. Athletes of all levels are welcome to join. Mass start for all riders.
Each day is an individual, stand-alone single race with individual and overall general classifications.
Bike selection and drafting are available and always "ON".
Bad Homburg, the first race on Apr 1st, is a crit race. (Nope, it's not an "April Fool's Day joke!)
Ranking in the series (overall general classification) is based on the 3 best results in the races. In each race, points are distributed accordingly.
Any rider who finishes at least 1 race is eligible for the draw.
PRIZES AND PARTNERS
The series and prizes are presented by ELITE Cycling, Santini and PedalItaly.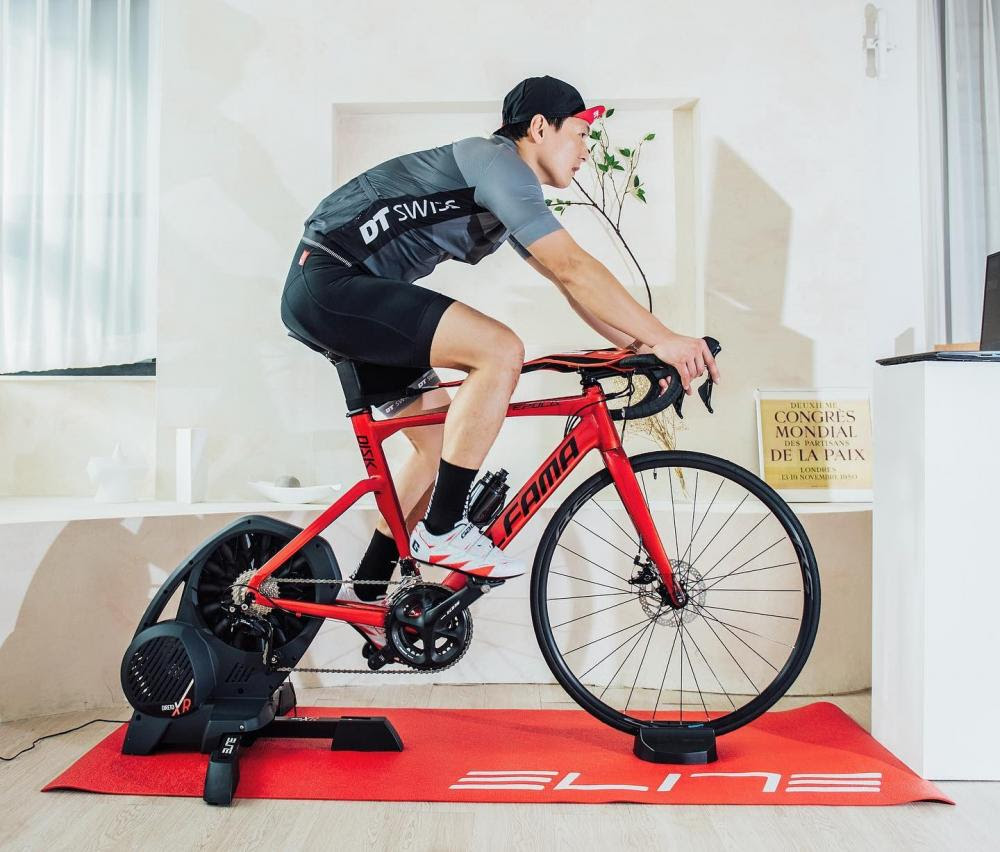 It's time to upgrade your cycling accessories but not just for the indoor season! ELITE is our all-year-round partner that helps you to be properly equipped on your move from outdoors to indoors and vice versa. Whatever the weather outside, there is always room for a few indoor rides and workouts on ROUVY. And there is always some stylish training stock to buy from ELITE to suit your training cave or bike.
-> For RSC races, ELITE Cycling provides 15 packages of great handy merchandise.
Take part in the Real Spring Classics series and win an ELITE JET bidon or an ELITE CUSTOM RACE PLUS bottle cage in which you can fit the new waterproof storage TAKUIN case!
TAKUIN: This year the TAKUIN storage case comes in completely waterproof material, making it safe for your cell phone, mask, cards, etc.
JET 750 ml: This bottle is the first of Elite's collection dedicated to sustainability, the first step of a green project that they are carrying out to neutralize the production of their bottles.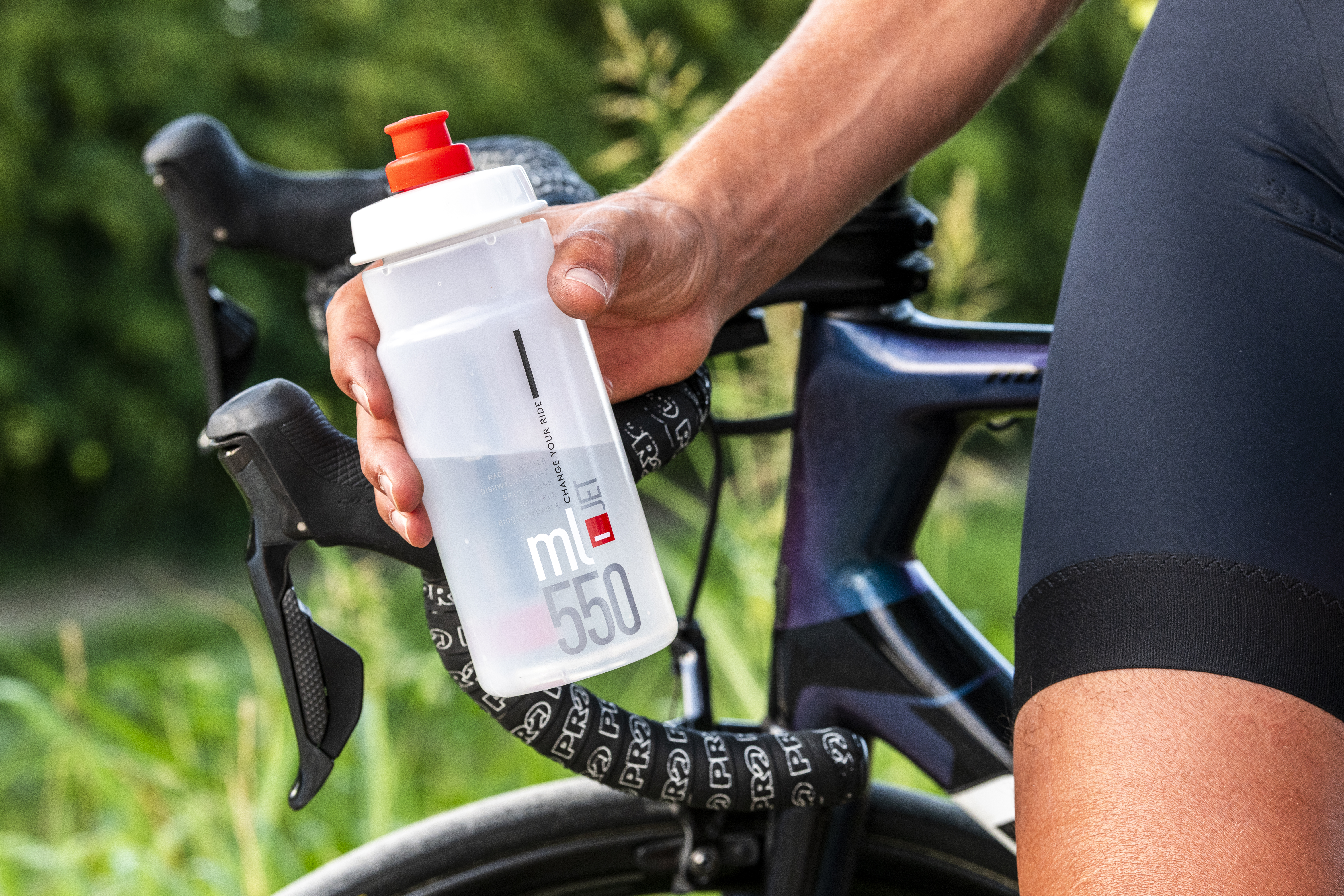 CUSTOM RACE PLUS: The WorldTour's most used bottle cage is one of the most famous ELITE cages. Every year the colour range is freshened up to make it always easier to match with the bike or the bottles.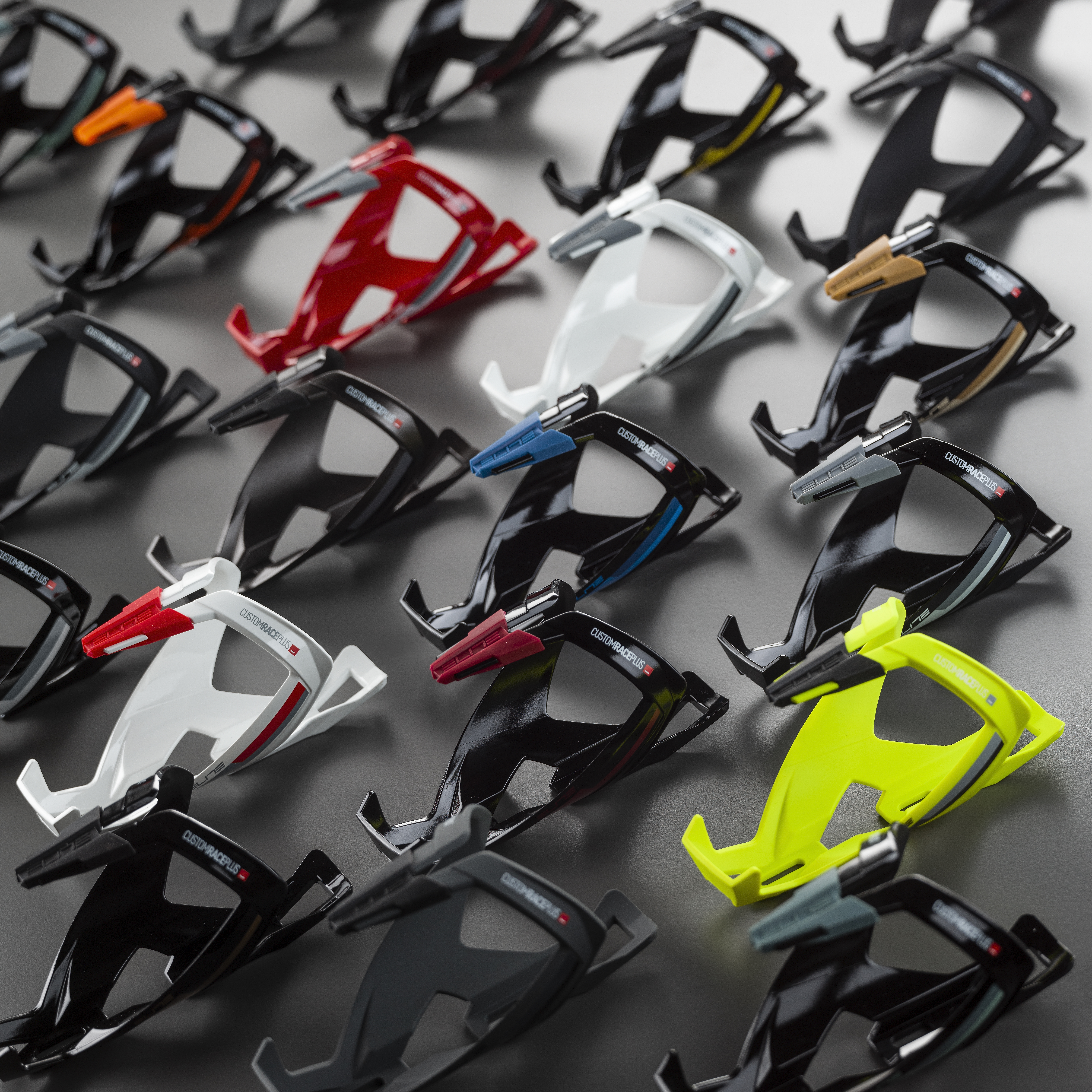 ELITE doesn't just help you with indoor cycling, but it supports you all year long. Join the racing series, win great prizes from ELITE Cycling!
Do you fancy updating your cycling look? And who would not? Join the Real Spring Classics series and win some new clothes from Santini.
-> Santini provides the apparel from their cycling collection.

5 jerseys, 10 pairs of socks, and 15 cycling caps are up for grabs!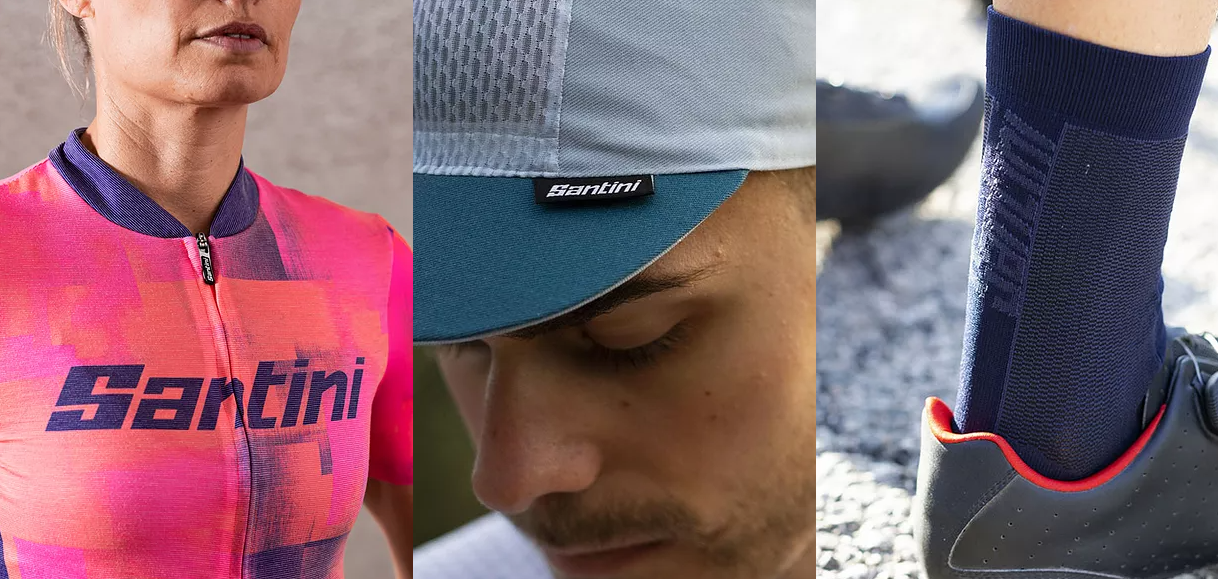 -> PedalItaly provides the last stage route to race on.
Prize winners will be selected from random draws; so every athlete with at least 1 completed race has a chance to win.
REQUIREMENTS: The Easter races are for smart-trainers only.
For exhaustive rules and registration, click here https://www.race.rouvy.com/real-spring-classics
Enjoy your race. And good luck in the draws!