Hi Ilda,
Congratulations on the 2020 achievements! We are happy to have you on board. Your life is very interesting and inspiring, so we are really looking forward to getting to know more about you.
Could you introduce yourself a bit for our users? Like where are you based and when did you find yourself turning pro?

Hi! Thanks so much for this moment! Well, I'm Portuguese and I live in Guimarães, in the cold green north (surrounded by mountains, carrousel routes, and 50kms far from the Atlantic Ocean). 2020 I celebrated my 10th competitive season - from the moment I experienced competition I felt like on the bike (no matter road, Mtb, track, Dh, Enduro...) and inside a track that was where I could find myself fulfilled!
Which results stand out as the most memorable for you in your career? Moments that instilled excitement and confidence in you?

Results come and go but the process remains. Results are important but all the journey is what I always most keep. I have been Silver 2011 on the UpHill BTT Nationals, twice Vice XCO National Champ (2013 and 2020), bronze on 2018 XCM nationals, and Silver 2020, Bronze on the 2020 DH Nationals... These results matter a lot, especially these last ones under the pressure of training with competitions being canceled all the time and a floating calendar... But I must say that the victory at the World marathon Series Leg in the Philipines was also very special as the Climber title in Durango... 1st Runner Up in the Himalayas under such hard trails, or in Timor, or 3rd in La Leyenda... Each result has a special race behind it so I would tell you about all of them...


Please describe the achievements of 2020 and the story around the whole season.

That is it: 2020 was a very strong season! I learned a lot and I think that lesson will help me to face 2021. Mental training and coaching were essential. Every season I plan it: everything is very well organized, the main goals, the hierarchy of races according to importance, all the dates, the workouts planned, the calendar, the trips out of Portugal... And then, as you all know, when I was right moving from preseason to racing season Covid arrived, lockdown came and we were driven to a sea of uncertainty. Months of silence from the Federation. Many got lost, gave up the plan, gave up the goals, the discipline, the method. I kept focused on my goals as if nothing had changed and when the race day arrived and there was no race I thought to myself it would be just a question of time: sooner it would be possible. Honestly, remember that for sympathy many many workouts have been done on ROUVY because we had been locked-down and then, as I told you, the weather is really tough on the north so indoor workouts were a must and I found myself improving my resilience, my endurance capacity, control my emotions and thoughts on the trainer... At the same time, it was really motivating to take part in so many events and races with people from all over the world in amazing circuits... When I say that ROUVY is part of 2020 medals and personal and Sportif growth I really really mean and feel it that way!

How much time do you spend alone on your training? Do you have any training partners?

Well, I spend hours training on my own (I am never alone because in my mind there are a lot of mates). During the week, 6 days I train by myself. Usually, on Sundays we have the team workout.


How much time do you spend on a trainer compared to the outdoors?
Well, it's hard to tell you the maths. It depends on many criteria. Every Monday I do my workout on the trainer because it is the recovery day (and, as I live surrounded by mountains, the trainer is the best for a full 100% profit spin). Then, when cold, rainy windy days come I am there. Then, according to the workout plan's objective, I may stay indoors. Also, if there is any appealing event...
How do you spread your training load across the season?

That has to do with the number of races, the characteristics of those races, and their priority according to what they represent to my season goals...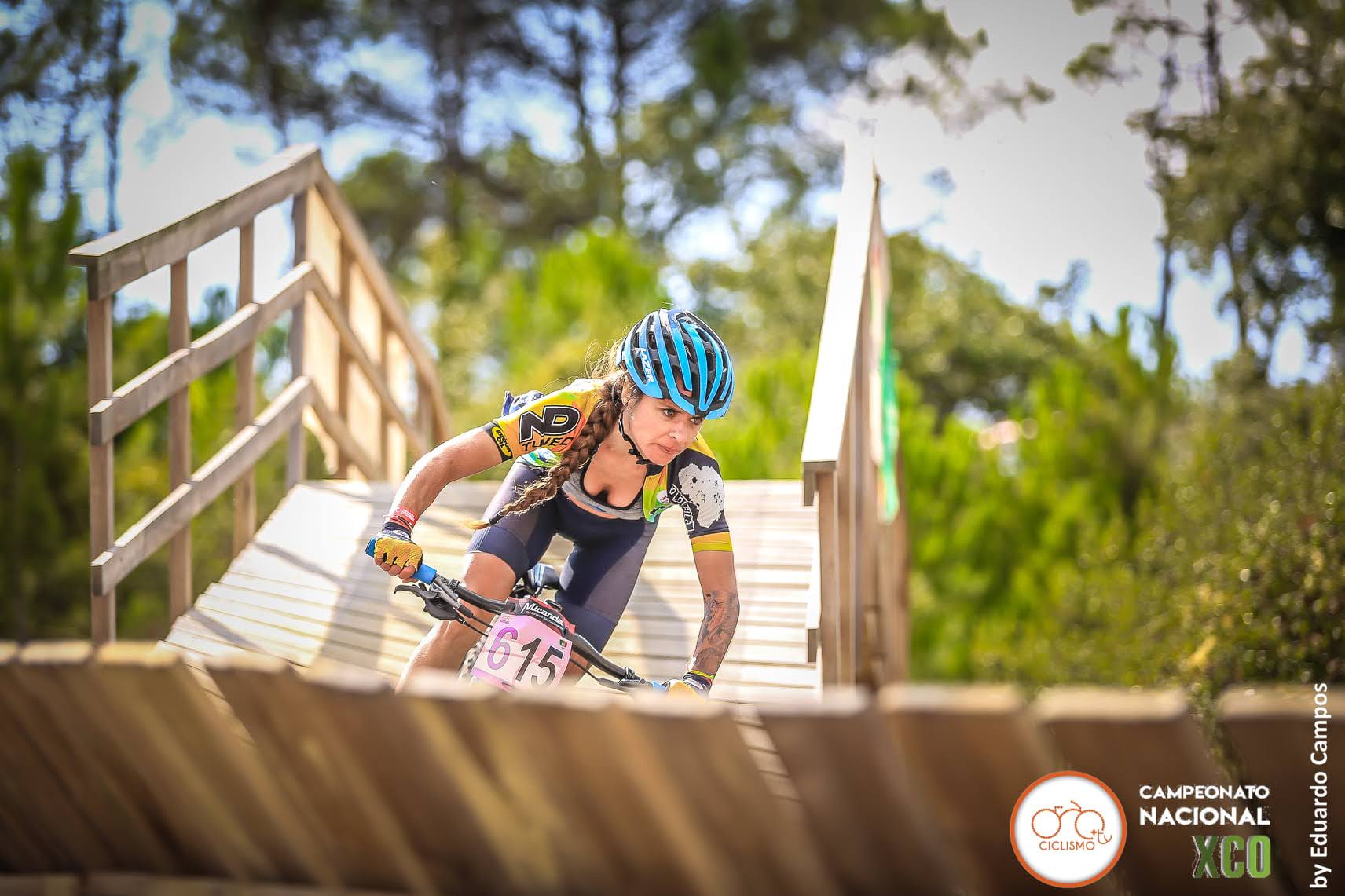 What do you like the most on the ROUVY App? Any recommendations for other ROUVY MTB riders?

Speaking to followers and Coachees, I realized that the App may bring out the best of "healthy competition" and socialization... On the other hand, beginners have on ROUVY an excellent tool to improve their skills as there is all the information they need to work on to become better...
For me, when I want to avoid all the risks that may ruin my workout, ROUVY is the solution. Also, when one thinks about controlling their power, HR, cadence, he or she has to consider some hours on the trainer...

What does cycling mean to you? What does it mean for you when you get on the bike?

Cycling is my life metaphor. I am a better person when I get on the bike, I love the challenge... There is no routine when I go on the bike! I love that! I love the new! Even the same workout on the device has a totally different chance to be practiced (the route changes, the weather, the people you cross by, the obstacles on the way, your body, the smells...)


What motivates you? What makes you get on the bike every day and keep going?

I am very competitive... Competitive with myself most of all... As long as I see myself improving, challenging prior PRs, seeing that the numbers and my skills on the track are better that is what keeps me going. At the same time, the cycling world is always changing, it is a reality full of technology moving fast - what was amazing, light, high tech one year ago has already been crossed and surpassed. Bikes models, forks technologies, clothing, tires, even training science, and mental coach... And you know very well what I am talking about because you are one of that kind: ROUVY is new; ROUVY has arrived and brought new insight and perspective on indoor cycling... I love that! Cycling is an endless world of opportunities! And now I am just thinking about Saris trainers and the impact they have on an athlete's performance (a great tool for MTB for sure...)

Is it hard for you to stay motivated during the global pandemics?

Honestly, not really! I always find little details to focus on. I pay attention to what I can control, what is under my control, and not the uncertain consequences that global pandemics has brought - that is not my business! My business is to be an athlete, to workout, to be honest with those that support my dreams, to inspire, to be ready to race at any time under any conditions... I keep motivated but I do miss the international races, racing in other countries, on climate and cultural conditions very different from Portugal and Europe - that does not make me lose motivation, right the opposite!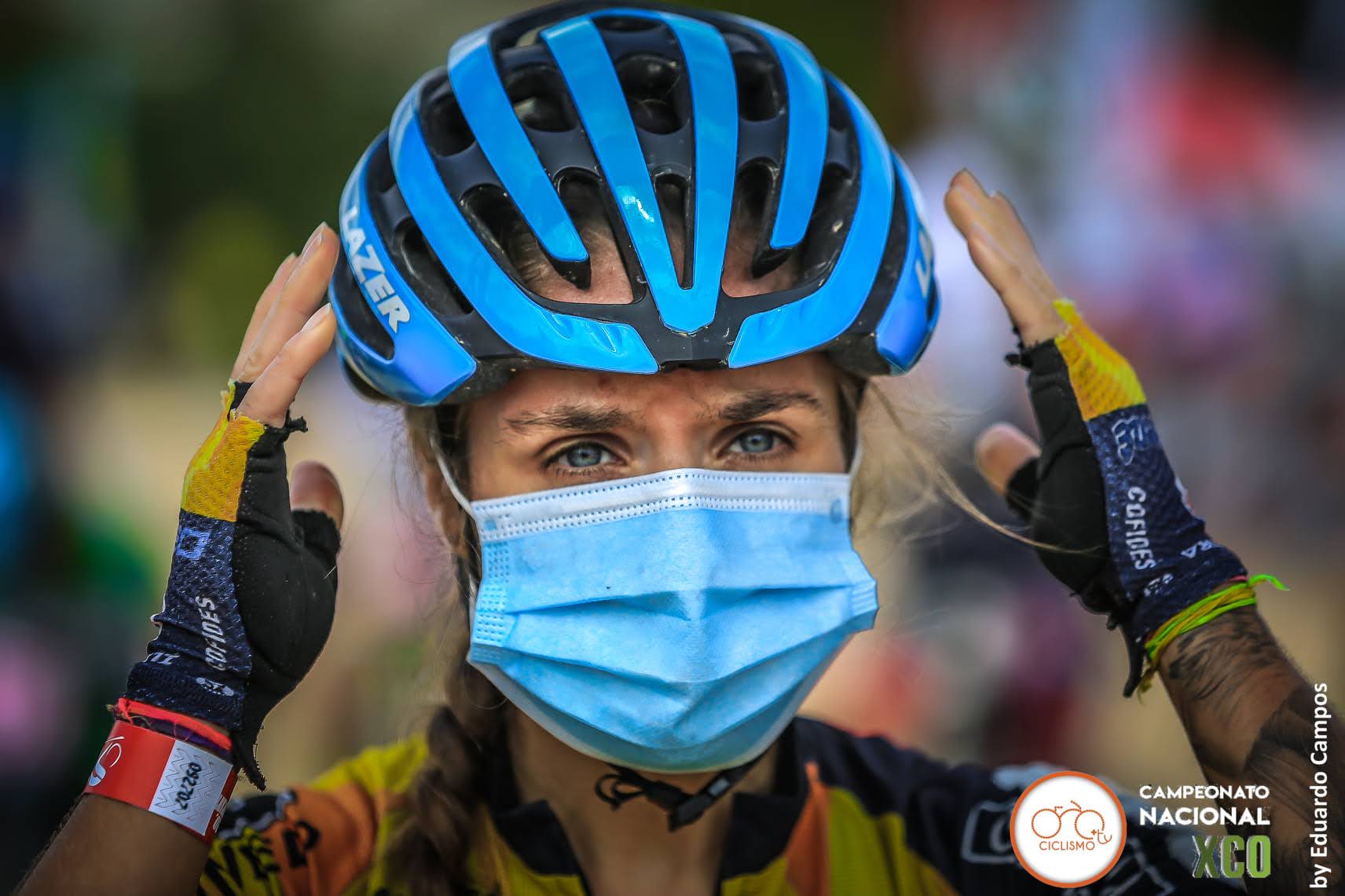 What races are ahead of you now?

Well, there is a plan! And the plan has just been changed as my first race has been canceled!
So there are the legs of the Portuguese XCO, Road, XCM Portuguese Cup and their correspondent National Championships as well as the Enduro national Championship, the first edition of Female Portuguese Tour (Road), Brasil Ride Espinhaço, La Leyenda Del Dorado, Alta Via Stage Race, Brasil Ride Bahia, MTB Himalaya, and Duathlon Nationals. May Covid let it happen!
We will keep our fingers crossed for you! Good luck and thank you for your answers, Ilda! You can follow Ilda on Facebook and Instagram.