We have partnered with STRAVA to present you with a slightly different and easier challenge! You know the saying: "If your effort is not recorded on STRAVA, it did not happen." So, start getting back into shape after the holidays and make it happen! :)
Challenge Task:
Complete 12 total hours of your favorite physical activity on Strava or ROUVY by Jan 31, 2021 to set the pace for a strong year ahead.
Qualifying Activities:
Any fitness activities are eligible to apply, including cycling (of course), running and hiking. All GPS, manual (including indoor), and virtual activities will count towards this challenge. There is no minimum time per activity.
PRIZES
Complete the challenge and you can enter into a drawing to win a 6-month subscription to ROUVY, a Saris Trainer Ecosystem worth over $3300. And, all finishers will unlock a badge to their own Strava trophy case and 30% discount on Santini clothes.
HOW TO JOIN
Register for the Challenge here by clicking the "Join" button there. (All additional and exhaustive info is there as well.)
If you complete activities on ROUVY (make sure to register for the Challenge on Strava and upload your activities to Strava, either in automatic or manual mode).
Join the ROUVY Strava club as well to follow the community leaderboard!
DETAILS
Together Saris and Santini we've got everything you need to make your indoor cycling experience the best it can be.
The team at ROUVY, brings you this Challenge and the Indoor Cycling Reality app which allows to ride on routes from all around the world from your home. All you need to do is connect your Indoor Trainer to ROUVY, select your favorite location and start your ride. Enjoy the Augmented Reality bringing the real outdoor routes indoors. To have you covered over the winter and early outdoor season time you can win a 6-month subscription to ROUVY.
Saris Cycling Group is a manufacturer of bicycle products proudly committed to making bike trainers, racks and infrastructure in Madison, Wisconsin. A Saris indoor smart trainer will provide you with real resistance based on the GPS provided by ROUVY, while a Saris basic indoor trainer will allow you to pedal along ROUVY's routes.
A Saris Trainer Ecosystem, that you have a chance to win, includes:
H3 Direct Drive Smart Trainer (the best road-feel trainer in the world)
MP1 Nfinity trainer motion platform (Saris Nfinity Technology is the first and only indoor training technology that adds multiple dimensions of movement to stationary cycling. Featuring fore/aft, as well as side-to-side movement, each degree of freedom created by Nfinity Technology is specifically calculated to mirror outdoor riding, without feeling unstable or insecure.)
TD1 trainer desk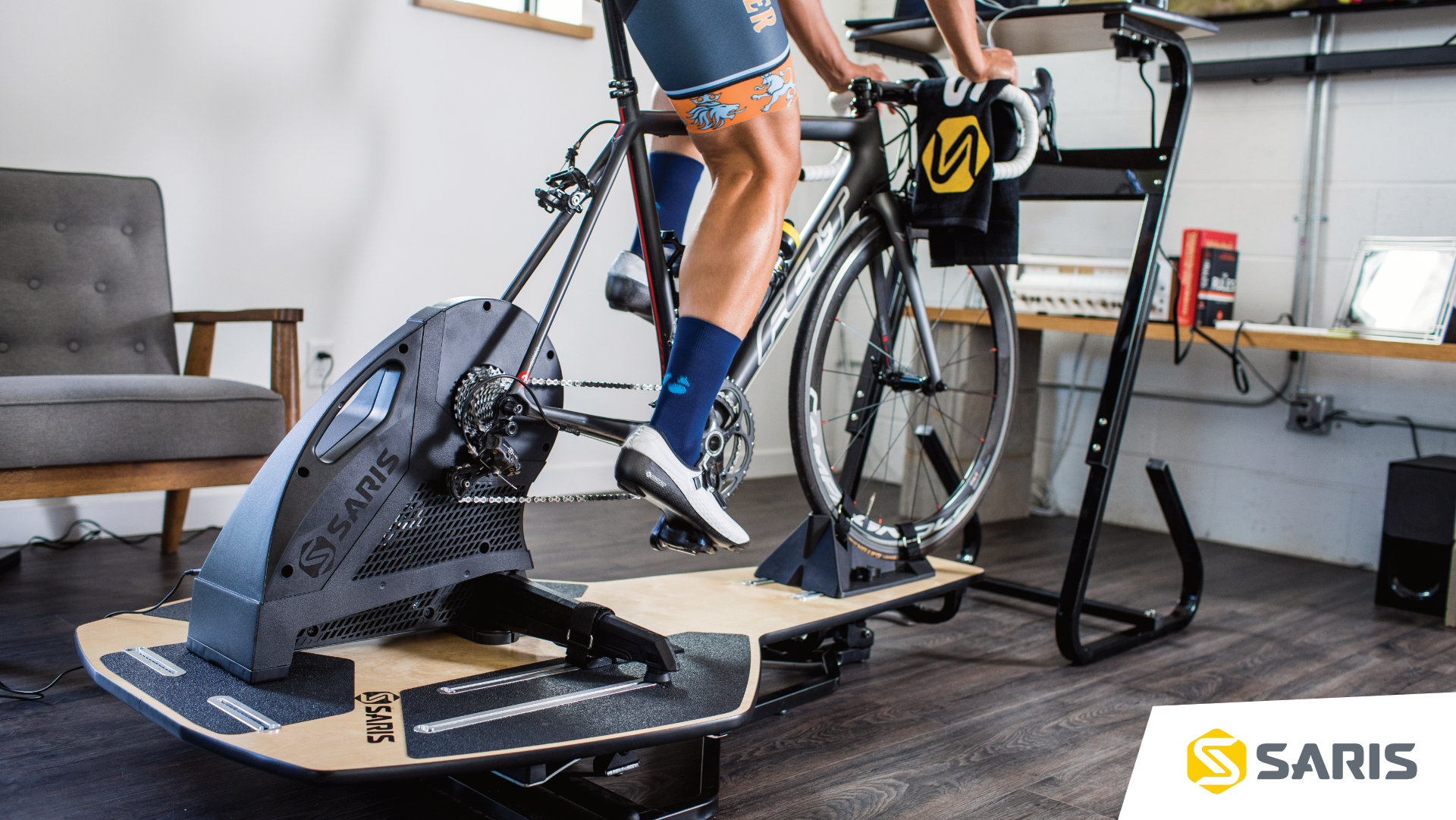 Santini Cycle Clothing is #1 for Bike Wear in Europe. Made in Italy. All finishing athletes will unlock 30% off Santini sportswear!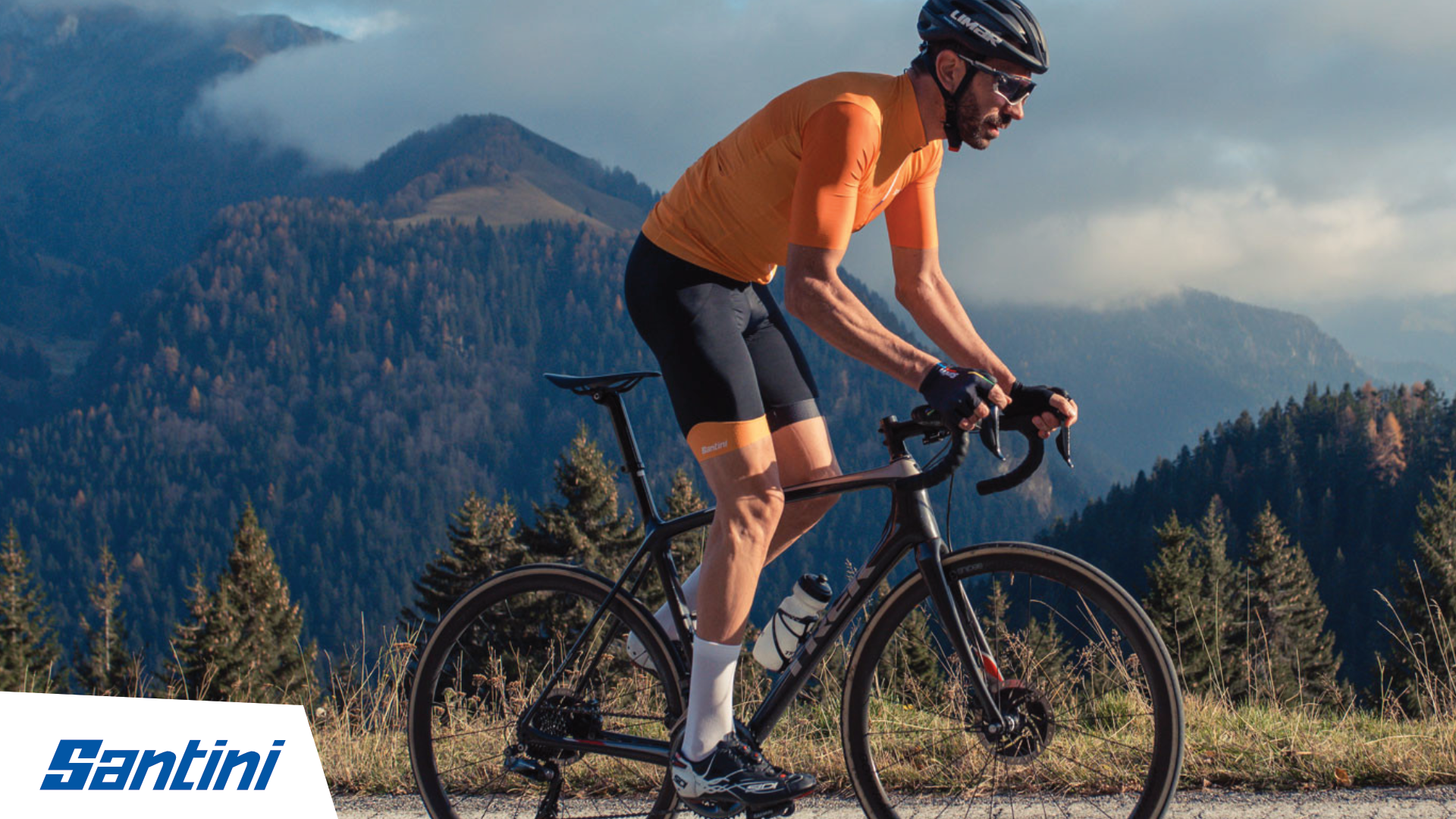 For cycling clothes that fit your style, and provide comfort and confidence, visit Santini E-Shop. You can try out their brand-new Indoor collection, designed to make you feel great, even when cycling indoors.
Join hundreds of thousands of athletes and stay motivated! Hurry up, the Challenge ends on Jan 31st. Good luck!