Nestled at the foot of the imposing Flatirons, Boulder, Colorado is already a wildly popular home-base and vacation destination for world-class triathletes. The city's health-conscious culture, near-perfect weather, and breathtaking natural environment means it's destined to be an instant favorite on the IRONMAN circuit.
The 5150 triathlon (pronounced, fifty-one-fifty) takes the format of an Olympic distance triathlon featuring a 1.5km swim, 40km bike, and 10km run.
Distance: 40,47 km
Gradient: 524 m
The route's start and finish location is the Boulder Reservoir Concession Area, north of the city Boulder - Colorado, United States of America.
max. altitude: 1917.39 m
min. altitude: 1531.83 m
max.slope: 13.36 %
min. slope: - 14.94 %
avg slope: - 0.01
Preview Video here: https://www.facebook.com/watch/?v=227655211794967
Right from the start, a course profile rises gradually in the direction of the valley of the mountains Lefthand Canyon. The hard climb/growing hill comes at the 8 km mark with a tightening slope of up to 13 %, which goes for 2 km.
Subsequently, the profile slows down slightly and another but shorter climb comes. It is the highest point of the route sitting on the 11,5 km mark at an altitude of 1532 m.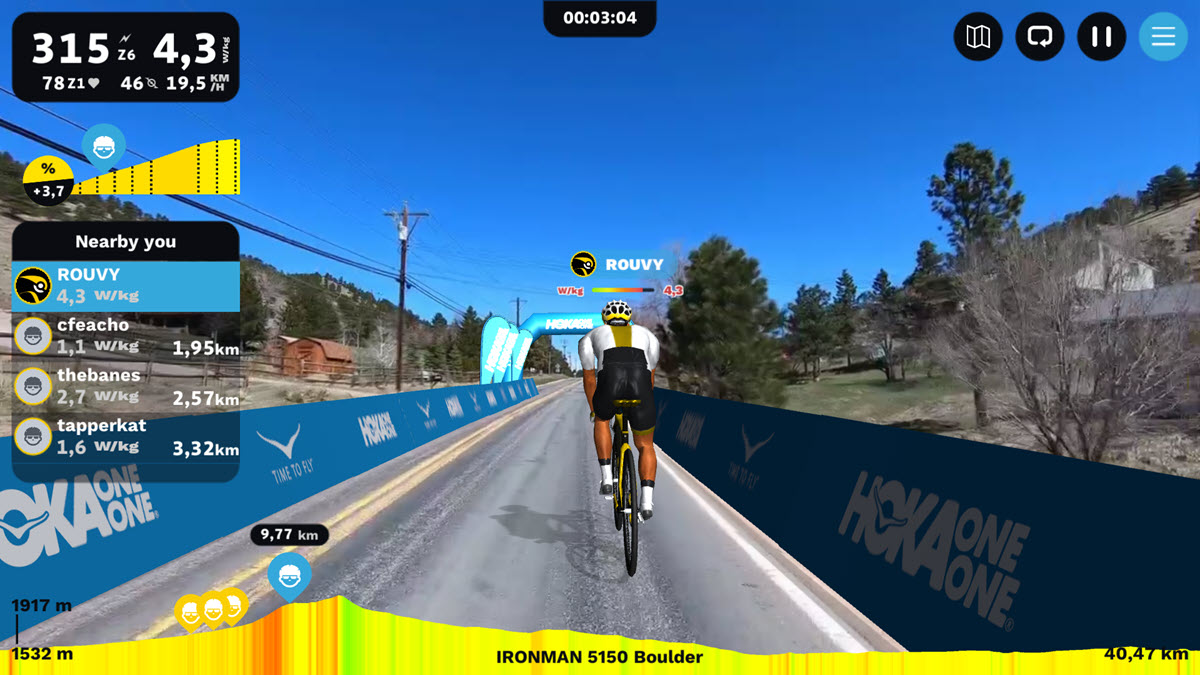 The relieving reward is a beautiful descent to the second split with beautiful scenery and further into the valley along the Left Hand Creek.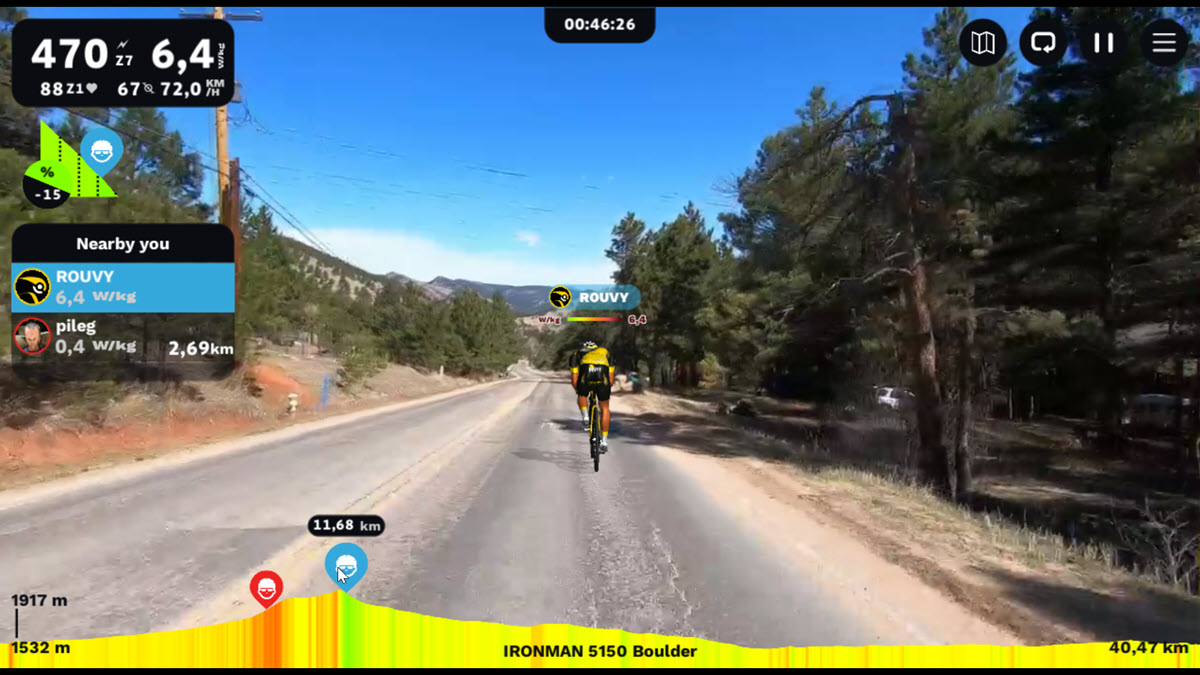 Here we come to the lowest point of the route at the 26th km, from where the route heads back south to the Boulder Reservoir - an undulating profile with short climbs.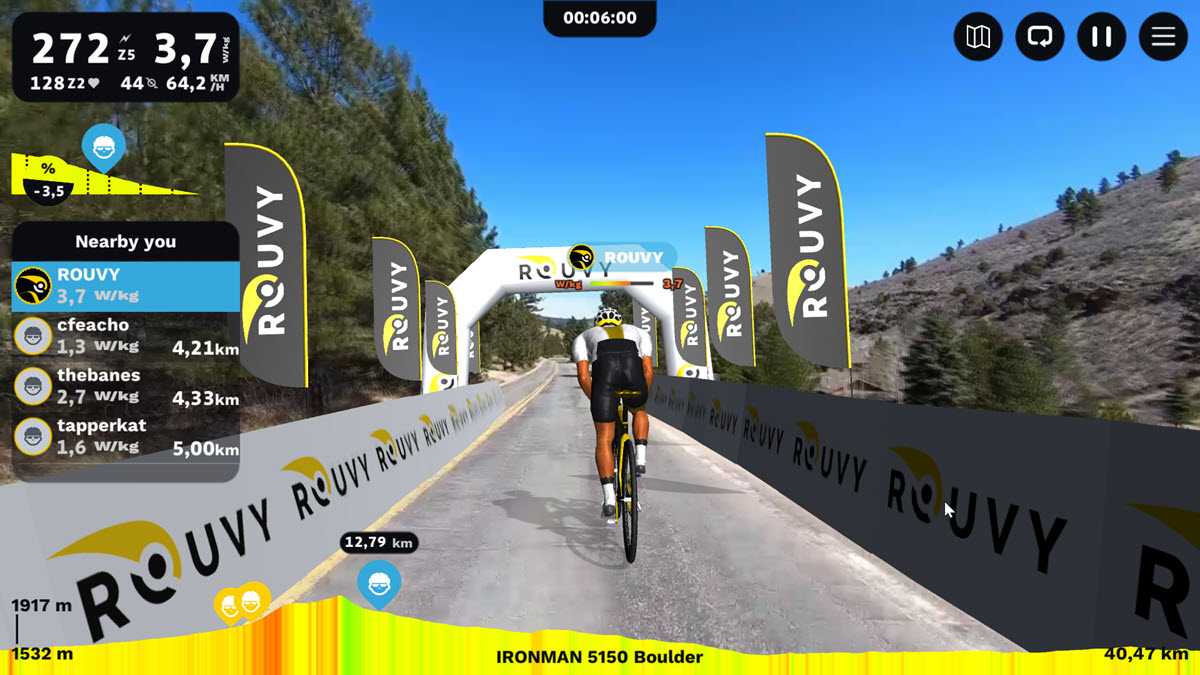 Watch out for the last two sharp turns - 2.5 km before the finish and 100 m before the finish gate.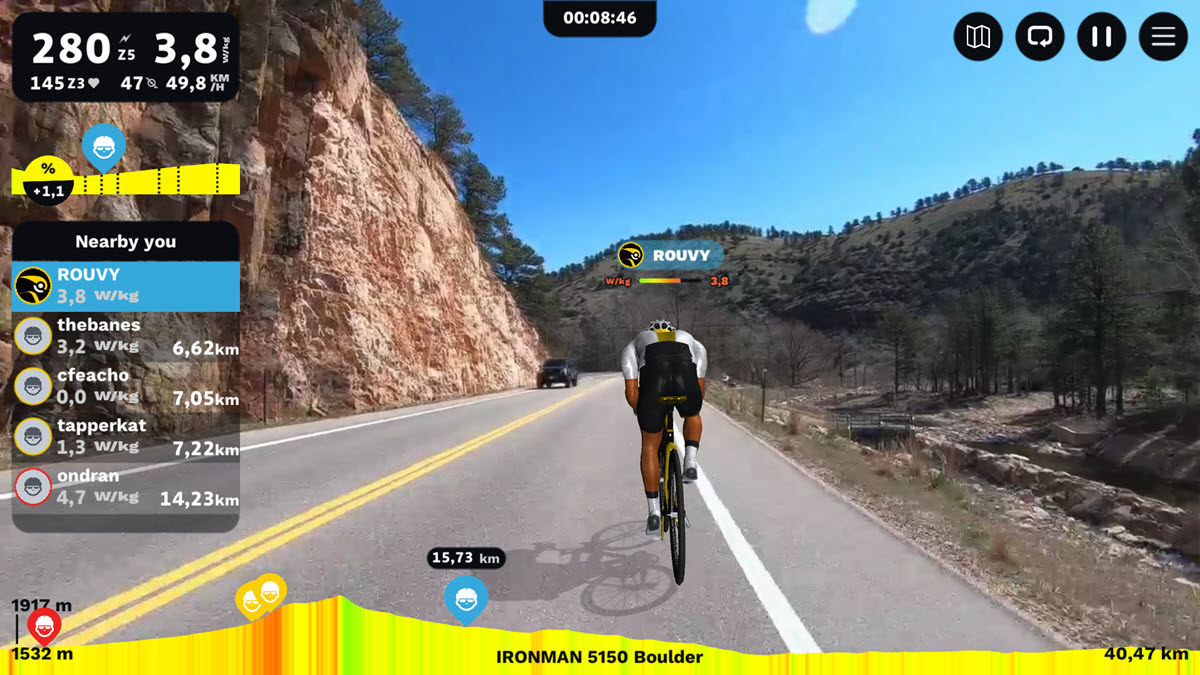 There is no special recommendation for pacing, just go and smash it! Be fast, be strong, and drink a lot! :-)
Details and profile
https://my.rouvy.com/virtual-routes/detail/43880
Enjoy!