What does Petr's racing training look like? What is the winning formula for staying on the top level for so long, and how does ROUVY help him in his training?
Let's have a look at Petr's day and his training load.
"I am training twice a day, for a total of 3-4 hours, which usually gets me to 25 hours/week. My tougher morning session alternates between running, cycling and weights, while in the afternoon, it is mostly swimming or an easier cycling/running session."
How do you cope with an "average" 25 hours per week?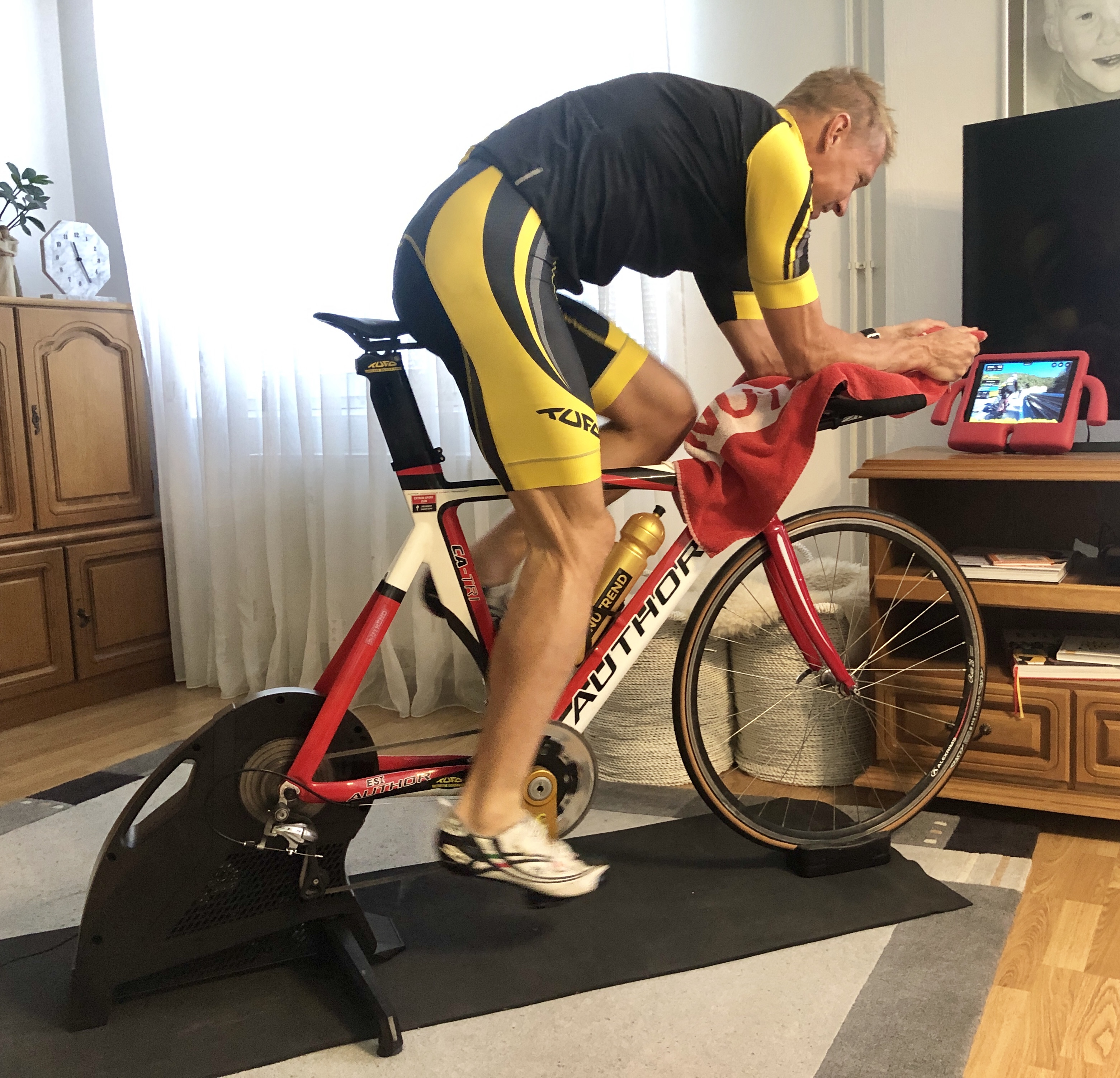 (Peter is riding on ROUVY a lot, even during the summer)
What part of the training do you perform on ROUVY?
From October to March, ROUVY sessions make up 80% of my cycling, and from April to September, it is between 20-30% (mostly interval sessions for accuracy).
When you train a lot, every mistake is multiplied by the long training hours. Being precise is crucial. Outdoor conditions can sometimes complicate training, especially in winter.
I do try to keep my harder rides quite variable through the winter, and mix short efforts (e.g., 10x-1min. and 10x-30sec. POWER INTERVALS) with longer intervals (e.g., FTP Focus - 4x-10 minutes).
That helps me build both sustained FTP power and, also, maximal power and pedaling efficiency. For a bit of fun and to dig really deep, I do occasionally start some real time online races (e.g., the Real Spring Classics race in France on March 31st). If you want to join me for some race, just follow my Facebook or Instagram profile.
As Petr mentioned above, it is not only about the efforts. You have to build a very solid endurance base for races like IRONMAN. Slow but long sessions arealso very demanding. Having fun, finding a way to enjoy the training, is very important in order to sustain your motivation.
My favourite course for base endurance is Ironman South Africa. I won the first ever in 2000, and it is amazing to come back to South Africa in my basement!
It has great scenery, and some flat portions combined with various hills. I always do it in training mode to avoid racing it. My winter long sessions are done easy, and it is always tempting to have a chance to chase others."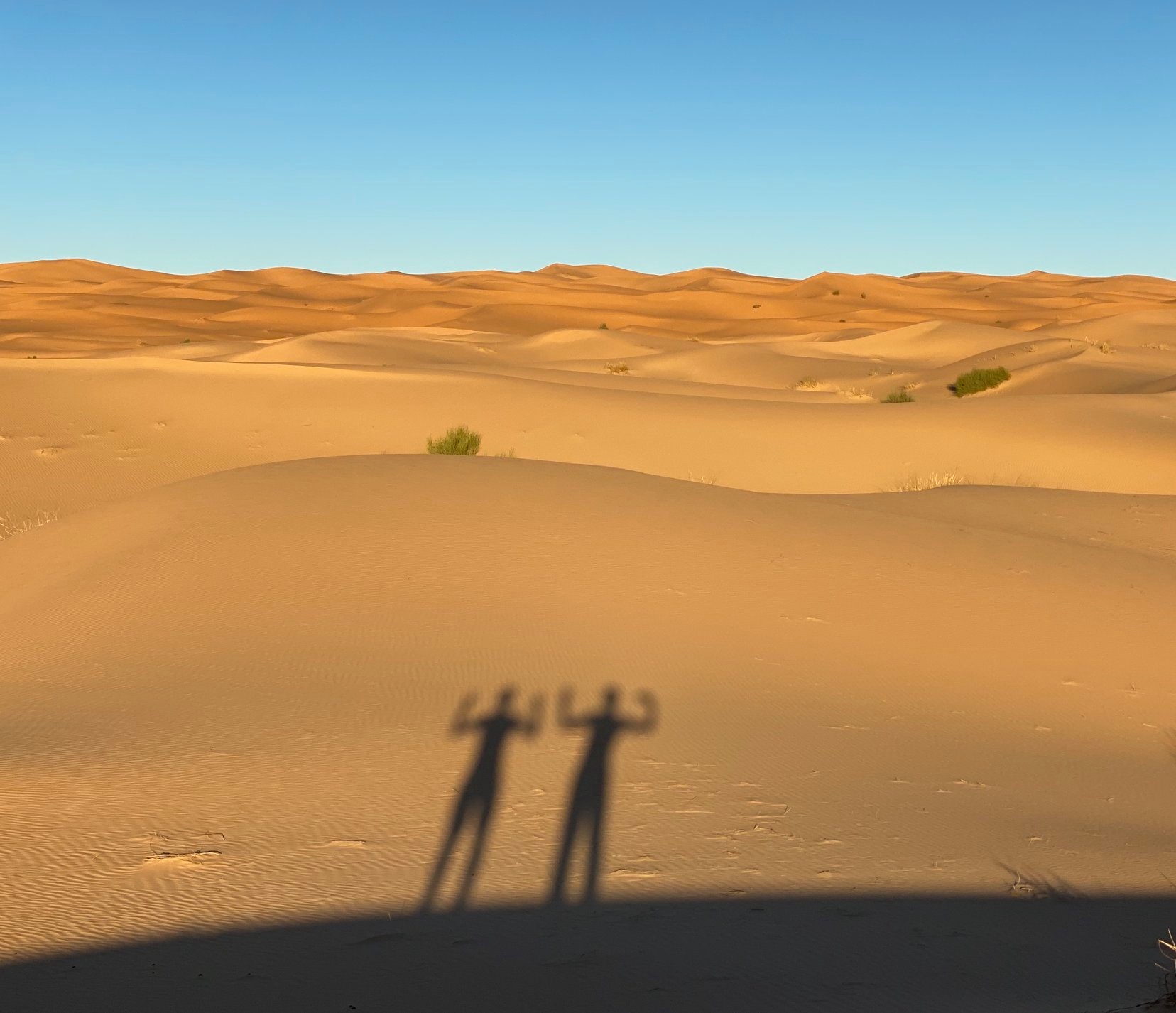 ROUVY brings Petr's memories back. Being able to get through the race course whenever you want is motivational, and also, helps you to get to know the track - making you confident during the race.
Motivation, physical activities and your thoughts are starting to be considered more and more important to your performance, as science shows us. What we already have known for a long time is that the feedback of your body is very important. It tells you whether you can speed up or whether it is better to slow down.
Have a look at the indicators Petr follows during training.
"I put the main focus on watts, as it is the direct indicator of how fast I would go in the real world (given my usual race bike setup). Comparing watts achieved during my sessions is the best way to analyze where my sessions are taking me.
I am also always comparing my achieved watts with heart rate, but that can be influenced more by previous sessions, my recovery state and sleep quality. Once a week, I am including shorter cadence-based sessions, where I keep steady watts (e.g., 240W) and change gears every 3 minutes to do it with 60-70-80-90-100 rpm. That helps me to find my optimal efficiency cadence. It also helps me to build my ability to react to various quick profile changes in my outdoor rides and races."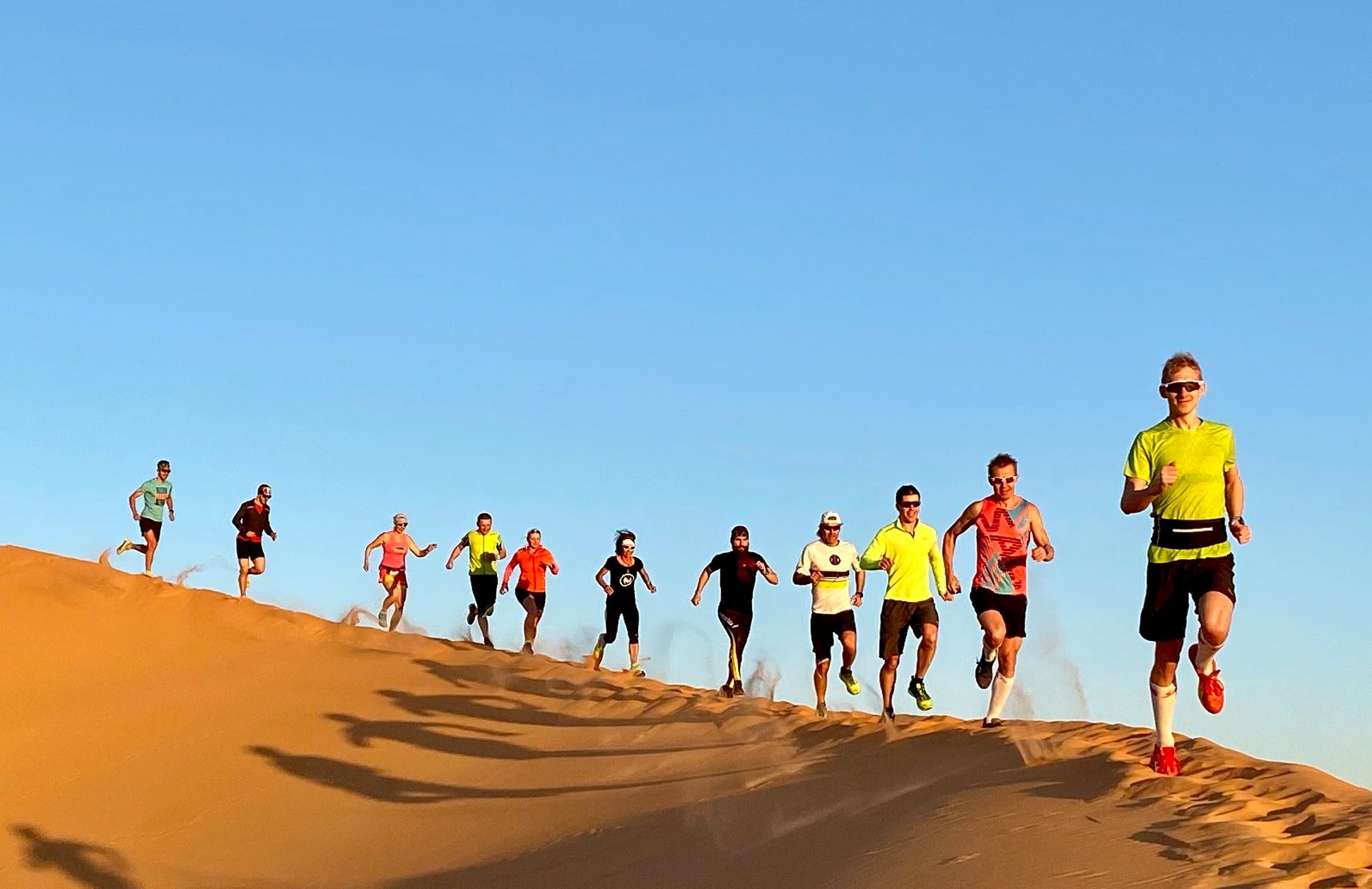 Start training on ROUVY today! Simply hit the button below, register and enjoy indoor cycling on real roads. To find out more about this platform, read the next article or visit our homepage.