Hey Simon, thank you for finding time for a chat. How is that going? Where are you based now?
Hi, Good thanks, a bit cold though I'm currently based in Sheffield in Yorkshire on the edge of the Peak District.
To start, where did you grow and how did you come to become a cyclist?
I grew up in Nottinghamshire in England and took up cycling in 1988. I had always ridden bikes as a kid it's how we all got around in my village but in '88 bought a proper racing bike. After watching Greg Lemond win the Tour de France the following year I was totally hooked and have been ever since.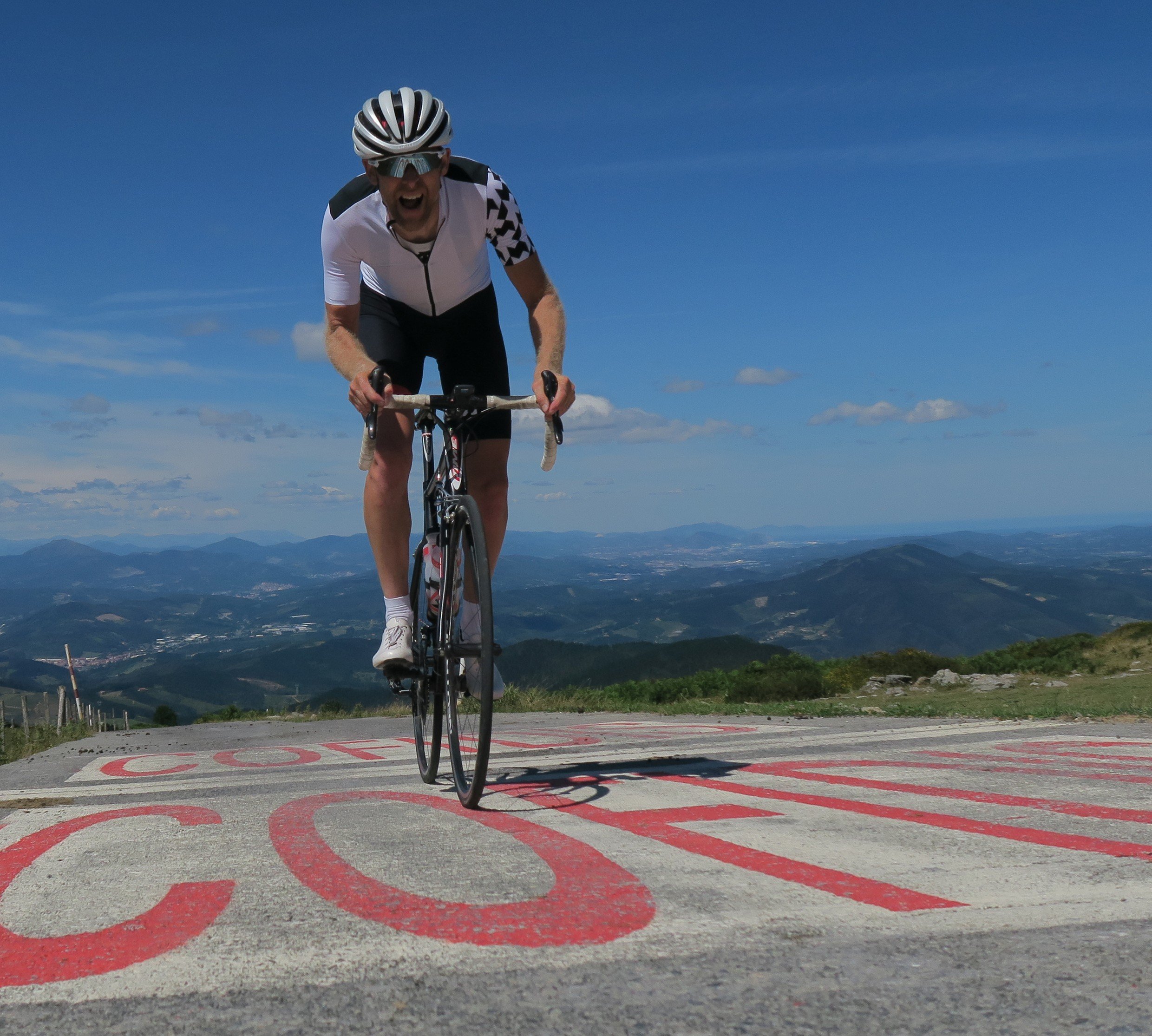 [Monte Oiz]
Though the very original prototype of the bicycle has a German origin, the first concept of the "pedal bike" actually was born in Scotland. Also, the first "modern bike" (I mean the concept as we know it) was massively produced firstly in the UK. Anything else you think could be a reason for cycling to be so popular in Great Britain?
Cycling has always been popular here but it really hit the big time thanks to the exploits of riders such as Bradley Wiggins and Mark Cavendish bringing it to the attention of the national media. A wave started in 2008 and it is still building, we just need to make our roads safer.
When does a kid in the UK get his or her first bike?
I had my first bike when I was about 7 from the local bike shop. I was very reluctant to ride it at first but that all changed when I realized if I couldn't I wouldn't be able to keep up with my mates.
How would you describe the state of the cycling community and sport in general in the UK?
Well, this is a complicated one. The mass participation sport events are in rude health as is the pool of talent that we are producing to win Olympic medals and Grand Tours. As a means of transport, it really suffers though. The car rules in Britain and the sense of entitlement adopted by anyone on four wheels makes anyone on two wheels a vulnerable target. Cycling to work, school, etc is, therefore, a very risky venture especially as there is a serious lack of proper infrastructure.
I believe the British Human Power Club with the track for human-powered vehicles is probably one of its kind in the whole of Europe. Do you think velomobiles have any future to replace cars in the small communities?
It would be great to use in the city but unless you are rich and have loads of space where do you keep one? If they were left on the streets they would be stolen, also people in Britain are too impatient and would not tolerate them on the roads. It would work better in the European Utopia but not in selfish Britain.
Quite honest self-perception :-) How was the idea born and how did you come to become the author of the first book and later all others?
I had the idea when I was in my teens but did nothing about it. When I hit thirty I realized I needed to do something more productive with my evenings than watching TV so decided to try and make my idea a reality. The first book was a hit, so I wrote another and another and now there are 13 of them.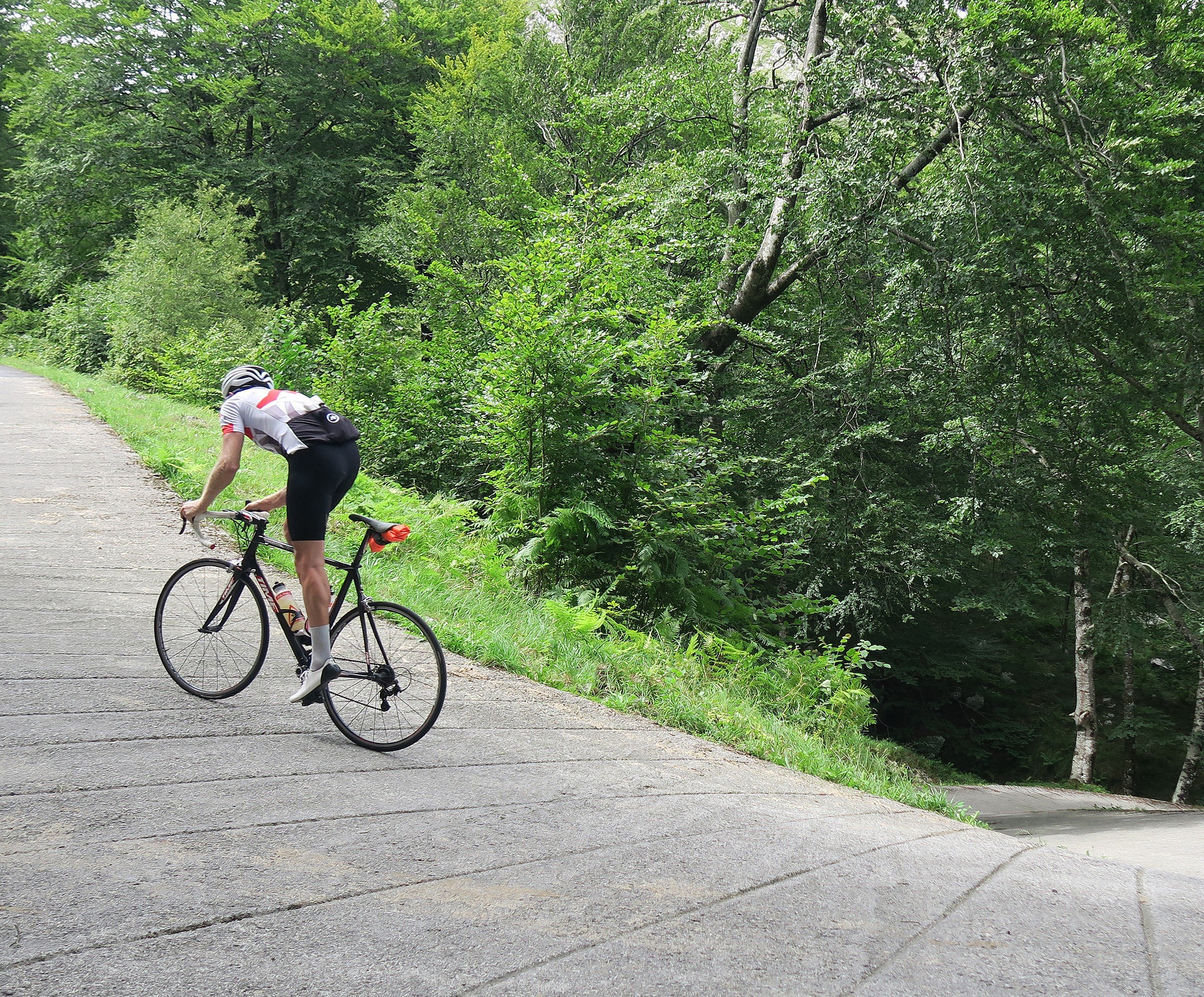 Impressive. Have you visited famous cycling locations outside of the UK (France, Italy, Spain, Switzerland)? How do UK climbs match against them? Give one reason why international riding community should visit and try them.
I have written books on the mountains of France, Italy, and Belgium and I am in the process of compelling the 100 greatest of Spain so I have done loads of riding in the mountains. Our climbs do pass through spectacular and beautiful scenery especially in the north of the country and many feature fearsome gradients. They may not be as long as the giant European passes but we love them and they are certainly worth a visit.
Did you try all of them listed in the book? Please name your favorite TOP 5 climbs. If you had only one chance to visit UK for the ride which one you would recommend?
Of course, I rode them all, I can't write about a climb unless I have ridden it. If I had the chance to ride five I would go with Newlands Pass, Hardknott Pass, Bealach-na-ba, Rosedale Chimney, and Fleet Moss.
How long is the outdoor cycling season in the UK? May sound funny, but Great Britain is heard to be rainy non-stop or most of the time. How true is that? :)
Its 365 days of course, just most of them are wet. You'll not get far in this sport in this country if you are afraid of the rain so you just have to invest in a good rain jacket and get used to it.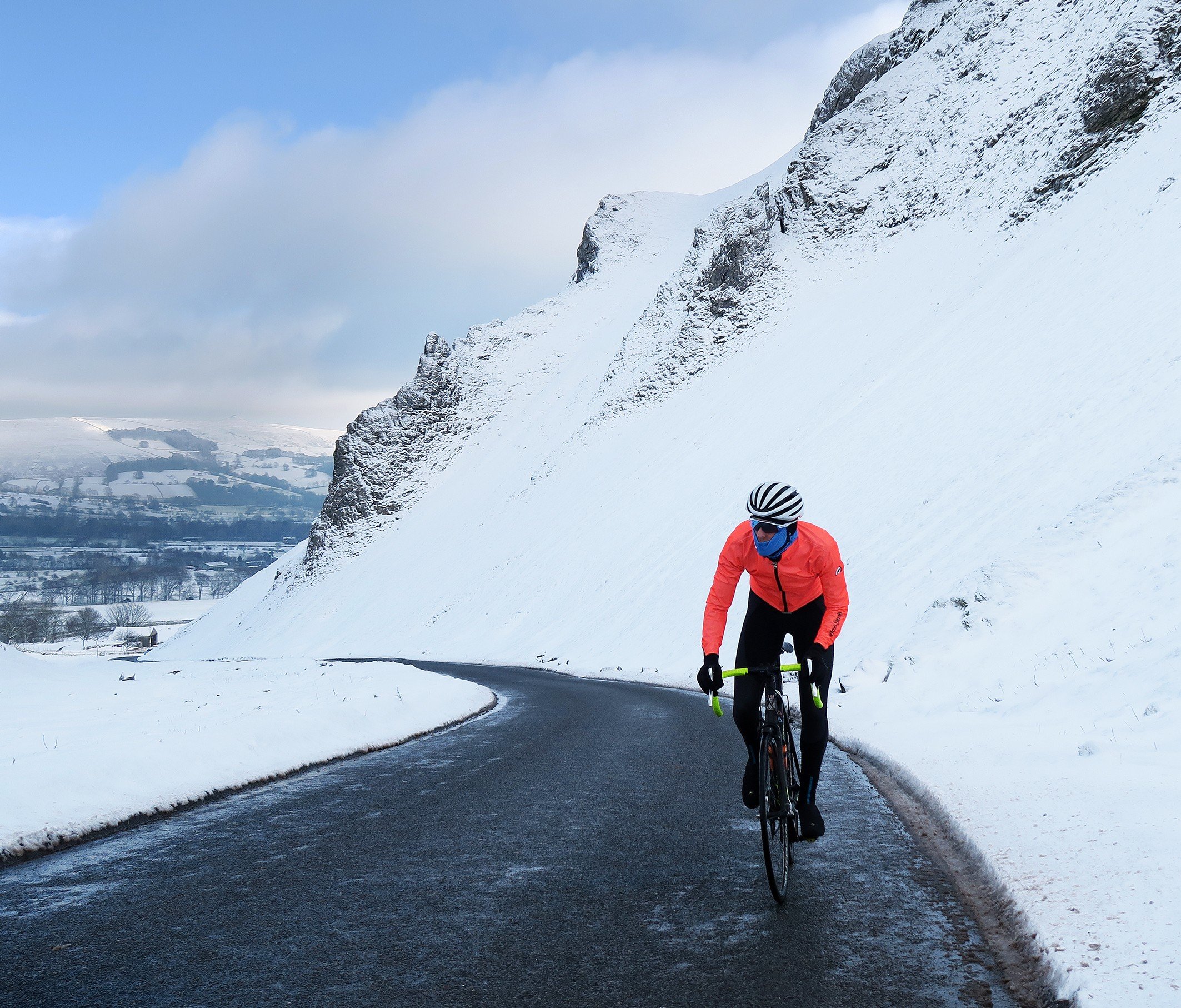 [Winnats Pass]
Have you got any indoor setup? If yes, please describe your training cave and how many hours you are spending on it over the course of the year.
I have just bought a new indoor trainer an Elite Direto X! Last winter I was loaned a Watt Bike which was amazing and this allowed me to do virtual training for the first time as before I'd just done simple intervals. Until a month ago my pain cave had always been in the kitchen but we have just had our basement renovated so, at last, I have my own space and I can't wait to get it all set up.
Congratulations, good choice! Rouvy's team recently released the first 15 UK Climbs from your book. Did you try any of those climbs on Rouvy? How realistic does it feel for you? What was your first impression on Rouvy's AR experience?
I am still yet to plug it in so I will be hitting them later this week and will report in a blog.
Which place in your opinion could the virtual races occupy in the cycling industry? (No, we don't think it is purposed to replace outdoors. :))
I've watched one virtual race and so for I am not convinced. I love training in the virtual environment, it is brilliant, but I think there are too many unknowns for the playing field for racing to be level. I see the races as a good promotional tool for the platforms but I really don't see them ever becoming a serious arena for competition.
Your take on the virtual racing if it becomes the official discipline and part of the Olympic Games? Does it make sense for you? :)
I do hope this never happens. There is already a HUGE list of sports at the Olympics that have no place there, Tennis, Football, GOLF! Cycling needs to get the 4km pursuit and 1km time trial back on the program before it considers adding virtual racing. It's all about money though so I can see in happening.
Finally, your words of encouragement to the community.
Just ride, inside or out. Cycling is the best sport. You can buy cool stuff, it's great to watch on TV and you get to discover the most amazing places.


Thank you for finding time, and good luck!
Check out 100 UK climbs website, and follow Simon on Twitter and Instagram. For those located in the UK, there are outdoor apps to help you navigate those climbs as well.

P.S. To visit and experience Italian climbs in person consider joining ROUVY Cycling Camps.