Hello Angela, at first we would like to thank you for your time for the Rouvy Legend interview!
What is your home country and town where you spent your childhood?
Australia. I spent my childhood in a small country town in New South Wales called Mathoura.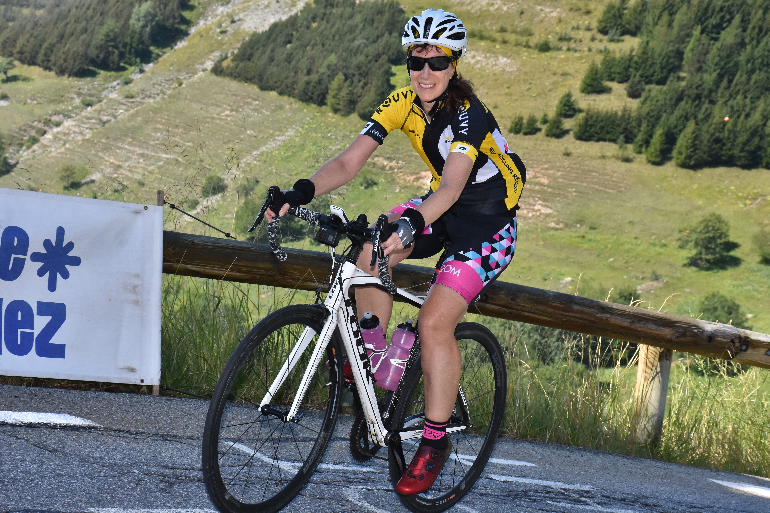 Please, could you describe your story of getting acquainted with cycling and your first bike?
My grandparents had a family tradition of buying each grandchild a bike on their 5th birthday. I didn't get into serious cycling until I moved to Melbourne, where I started riding with a friend, and we participated in local riding events, including Around the Bay. I also joined Melton Cycling Club and the Caroline Springs FilOz group to participate in group rides and meet new people.

Great! You are a real cyclist since childhood! :-) Where are you based at the moment?
Sydenham, in the state of Victoria in Melbourne, Australia.

What are you doing outside of the training room (workplace)?
I am a Cardiac Technologist at Western Health.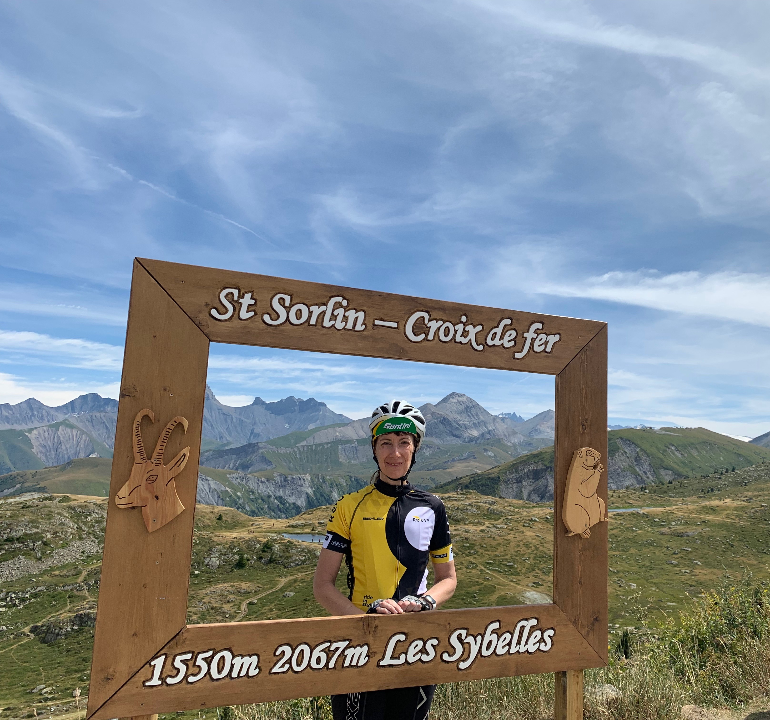 How does look your "pain cave" (bikes, trainers, accessories)?
I have a Wahoo Kickr, a Trek and a Giant road bike.

And how long have you been training on Rouvy?
I have been training with Rouvy for almost 12 months.

Nice! After one year on Rouvy and you're our Legend! :-) Which types/brands of trainers have you already tried? Which one is/was your favorite?
I have only had the Kickr, and I'm happy with that.

How many hours per week do you usually spend on a trainer during the winter season?
10-12 hours.

Good job! Did you focus specifically on a "Rouvy Career"? When did you start?
In November last year, but only took it seriously when a friend started encouraging me to go for the Legend status.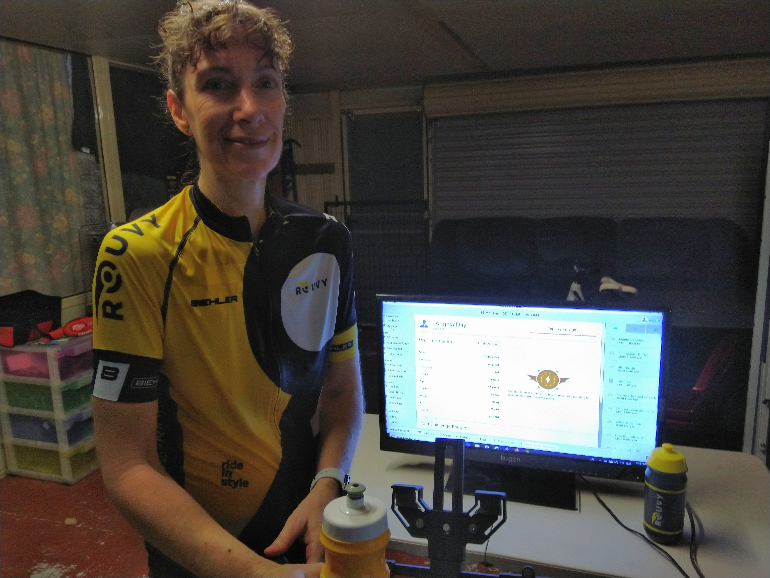 Which task was the hardest one for you to proceed in "My Career"?
The long-distance rides were challenging, spending 5 hours on the trainer during the Australian summer.

Which feature do you consider as most useful in Rouvy?
I like all of the features because they give you a variety of indoor riding experiences.

Do you still miss something in the Rouvy App? Any particular feature?
It would be good if there was a training schedule available.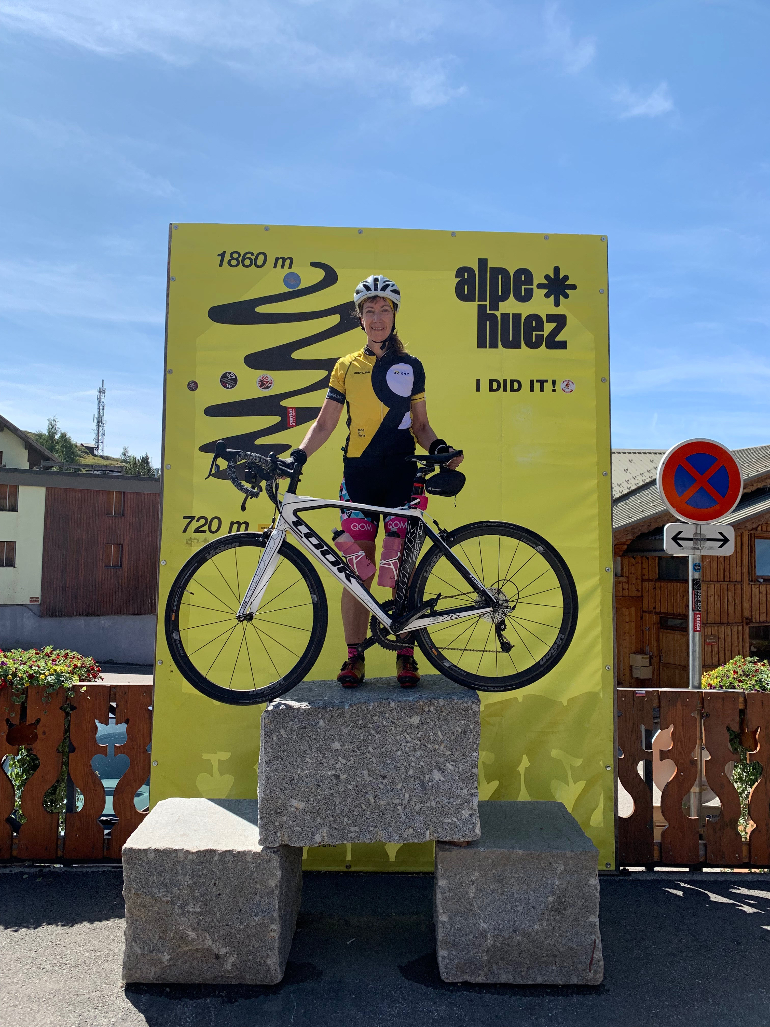 Why do you think each cyclist should try Rouvy?
It's an ideal solution if you are time restricted or experiencing poor weather and cannot get outside. It is great to be able to participate in the Career structure - this is really motivational.

How do you balance your work, personal life, and cycling training?
That can be very difficult, as I am occasionally on-call overnight or on weekends. I often start a ride and hope the pager doesn't go off. Generally, I would come home from work, organize dinner, if it hadn't been already, and then, get on the bike and ride.

Any advice or final words of encouragement to the cycling community?
Rouvy is a great training platform to increase your fitness and meet people along the way, particularly with the races and new riding experiences that Rouvy provides.

Thank you for taking the time to chat, Angela! One more congratulation and all the best from the whole Rouvy team for your cycling efforts! Keep up your pace and ride on, Angela!

Have you enjoyed this interview? You might find Angela's lifestyle inspirational or maybe even similar to yours. As you can see, anyone can become a legend! You just have to believe that you can do it! Then, there are no limits in achieving your goals.