Ponte Tresa-Stabio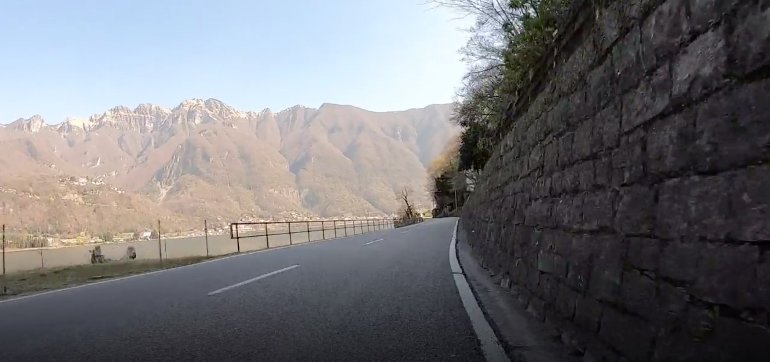 This route is during Springtime in Ponte Tresa-Stabio, on the Italy Switzerland border. A SUPER route on a lake and, also, near Lake Como, which is one of my favorite places in Europe!
You will know exactly where you are as the creator of the route, Gattorantolo, added some titles! So cool! Such a good idea!
This route is flat with only 195 m. of climbing in 32 km.! Flat and fast, or flat and gentle.... anyway you like it! Try it! I think it deserves a good rating, too!
Author: Gattorantolo
Country: CH Switzerland
Distance: 32.36 km.
Avg grade: 1%
Ascended: 195 m.
Max grade: 16%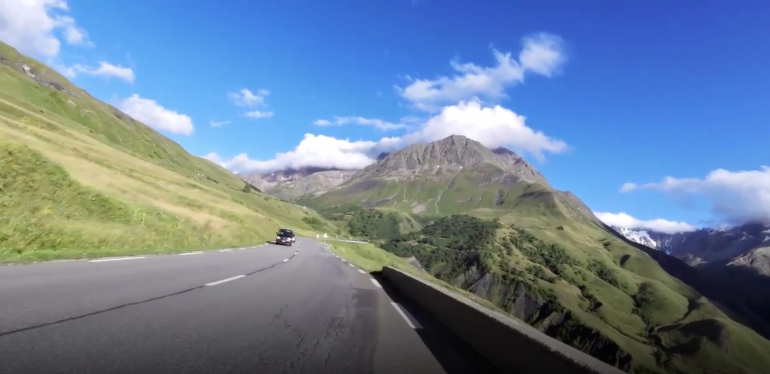 Love this challenging route (climbing all the way)! It is super for TSS harvesting, if you are working your way up the career ladder!

This is a route close to my heart because I have actually been here! I've ridden over many classic climbs in this area; it's a place I yearn to return to one day!! Just beautiful...and I would love to share it with you. I hope that you can try it one day and enjoy it, too (on Rouvy and in real life), but only when you are at a reasonable fitness level or you will curse me all the way! But, hang on...don't scroll off...it's not too steep! It is doable at your own pace, I promise!
Author: Rouvy
Country: France
Distance: 38.57 km.
Avg grade: 4%
Ascended: 1436 m.
Max grade: 9% (not too bad and doable on a Tacx Neo!)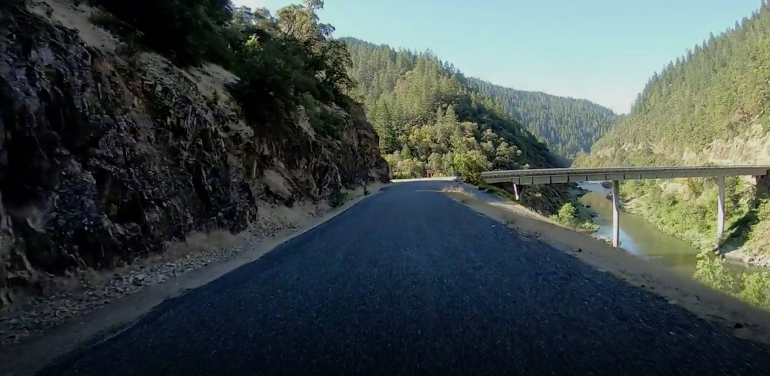 Making my way over to Oregon, United States, I found a little treasure of a route called Rogue River Oregon.
I wanted to ride for under an hour, for an easy recovery ride, but it's not completely flat. Beautiful views along a winding mountain pass flanked by green forests along a river.
I'd be interested to know if anyone has ridden this lovely route in real life, and can give a real life report?
Remember that if it doesn't say HD, be prepared for a fuzzy video. This one is in HD.


Author: Rotor-ron
Country: United States

Distance: 23 km.
Avg. grade: 1% (mostly between 1-2%)
Ascent: 164 m.
Max grade: 5% (a very short way near the end)
Wertach Kaufbeuren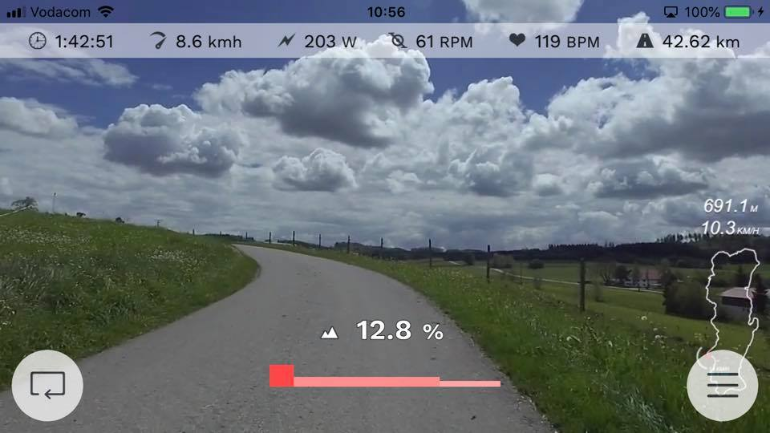 BianchiGirl: Today I rode a course called Wertach Kaufbeuren, which was one of my long distance favorites. It's the second time I've done this new route.
The scenery is varied and beautiful, located just east of Munich: Lush green forests and fields, and small towns in between with forest tracks and bike paths mostly. No traffic, great weather and even some single track on the way back! So what's not to like? It's a feast for the eyes, and the memories of this route will last long after you've showered. I'm sure many of you will save it to your favorites!
The distance is 86 km. But before you scroll to the next post...did you know that no matter how far you get in any route, it will be saved till that point, even if you don't finish? You don't have to finish it! With this, and any other route, you can build up to the full distance in time!
And this long distance doesn't feel all that long because there are plenty of places to recover, with flowing downhills throughout this varied terrain. There are no climbs to stop you dead in your tracks - that you'll want to bail on - because the uphills are only a few seconds long.
If it's raining, and you want to maintain your endurance and don't mind a few very short but manageable climbs, then you've found the right route.
The route stats are in the screen shot.


Author: gupomuc
Country: Germany
Distance: 85.63 km.
Avg. grade: 1%
Ascent: 768 m.
Max grade: 14%
Waterways Part 1 of 4
After a tough climbing online race last night, the route Waterways 1 of 4 was not quite what I had in mind for a gentle massage ride. But, I promised another review in this lovely scenic series, and I had to commit once I'd started!
Unlike part 3/4 - which is the flattest - part 1/4 certainly isn't and should not be attempted as such. So, for those willing to try some very short steep climbs that slowed me down somewhat in order to make it a bit of a recovery (a bit like a shark tooth profile), then this one's for you!
Also, if you are looking for a very peaceful and varied route with beautiful views, then this is up your country lane entirely!
Here are some screenshots to see what I mean. At a very slow pace, it took me just over an hour.
Author: gupomuc
Country: Germany

Distance: 23km.
Avg grade: 2%
Max grade: 15% (don't say I didn't warn you)
Ascent: 378 m.
Waterways Part 3 of 4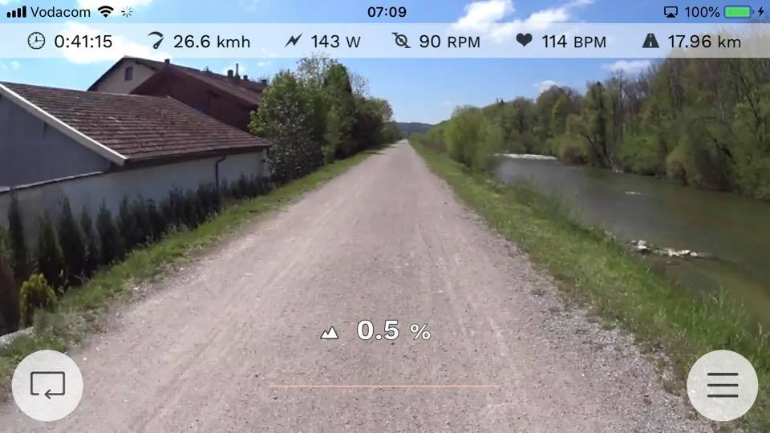 Another flat route - of a ride I did this morning as a gentle warm-up - is part of a series called Waterways in
There are 4 of these by gupomuc, and PART 3 is the flattest of them all. It's only 80 m. in 24 km.! (Avg. grade is 0%; Max gradient is 8%, but only for about a minute, so it's doable if you are allergic to climbing!) It's so pretty! And you get to have a nice easy running start on a downhill! What's not to like? I shall be doing reviews on the others in the series soon!
Author: gupomuc

Country: Germany
Distance: 24,18 km

Avg grade: 0%
Max grade: 8%

Ascent: 81 m